Medien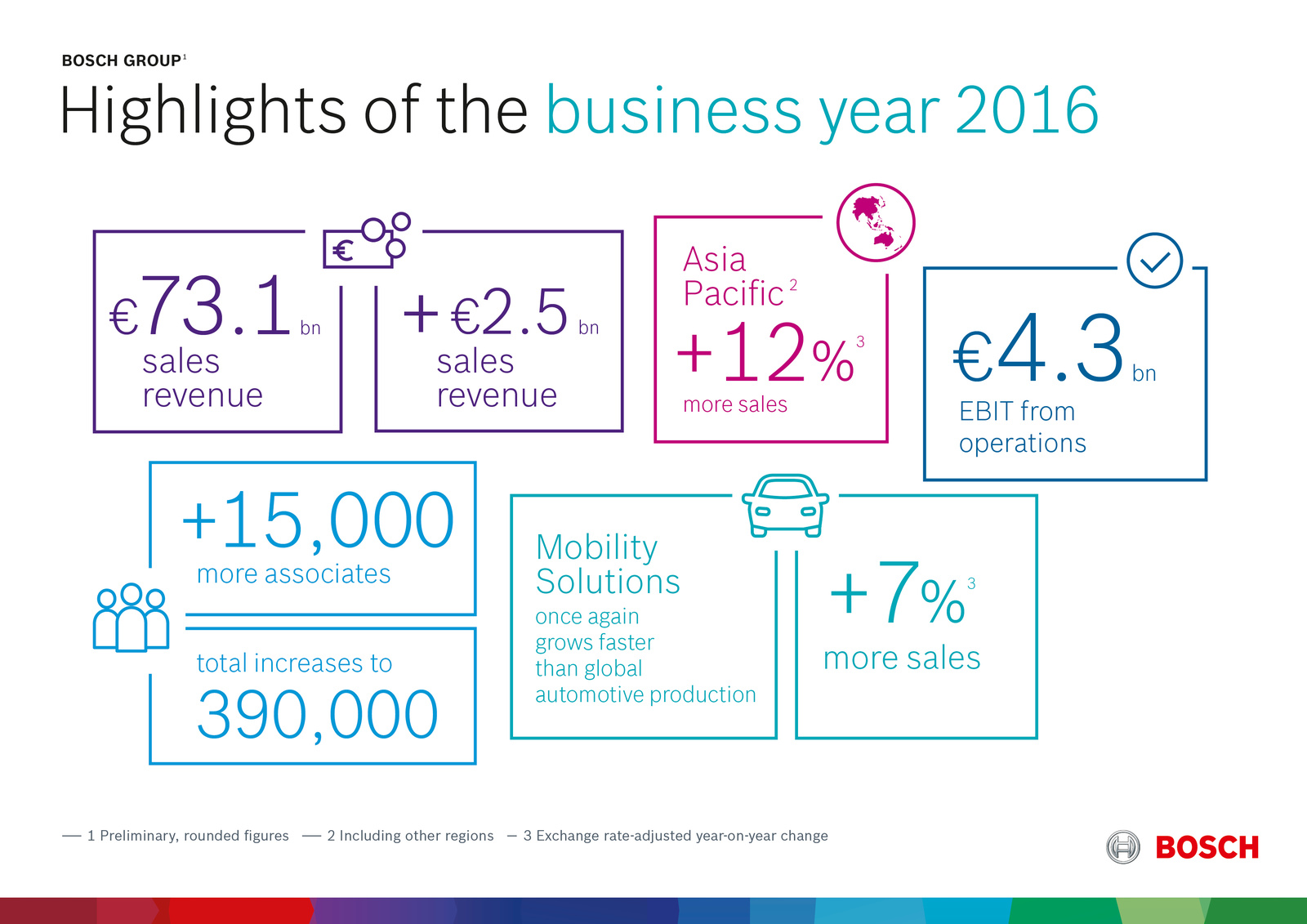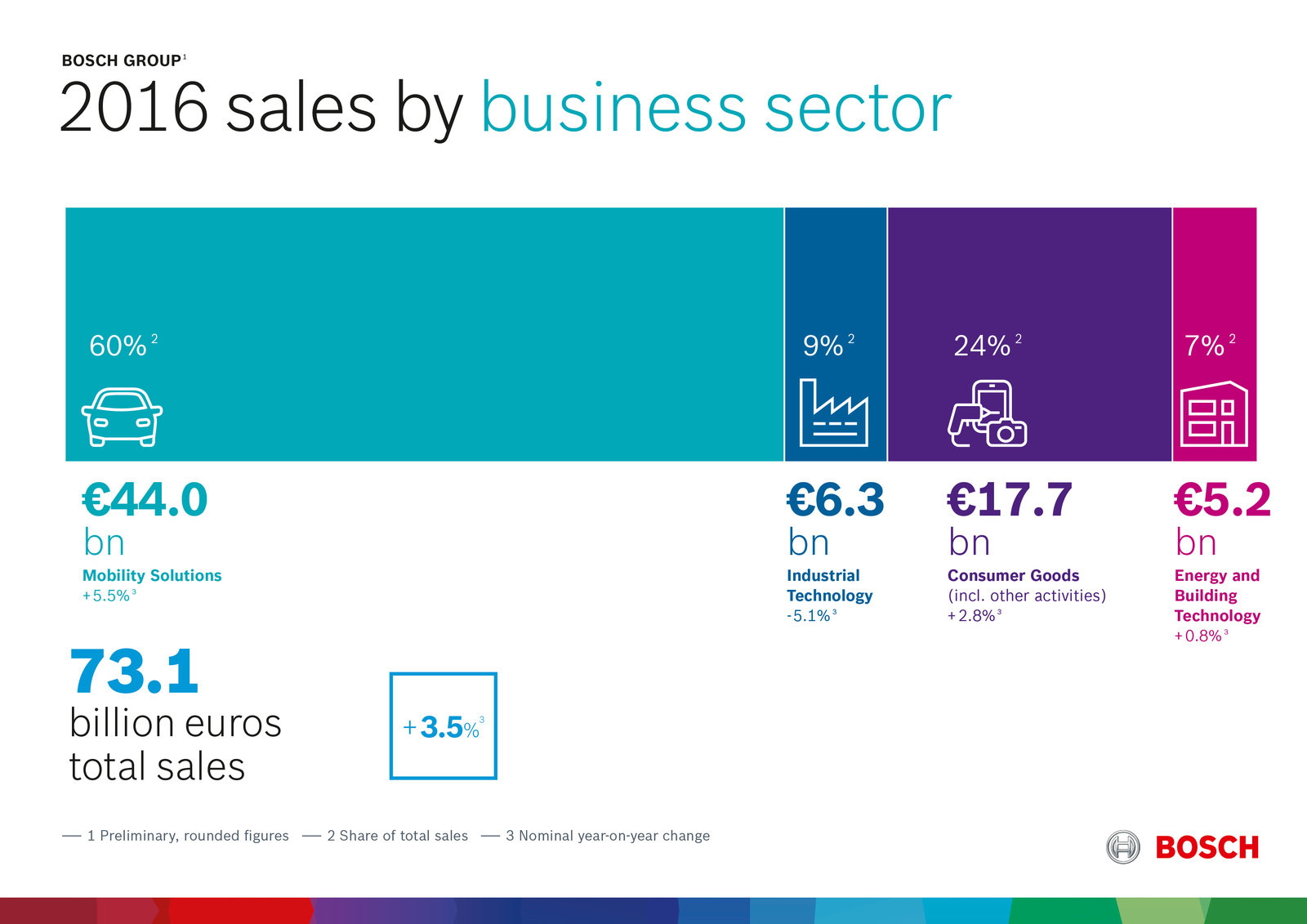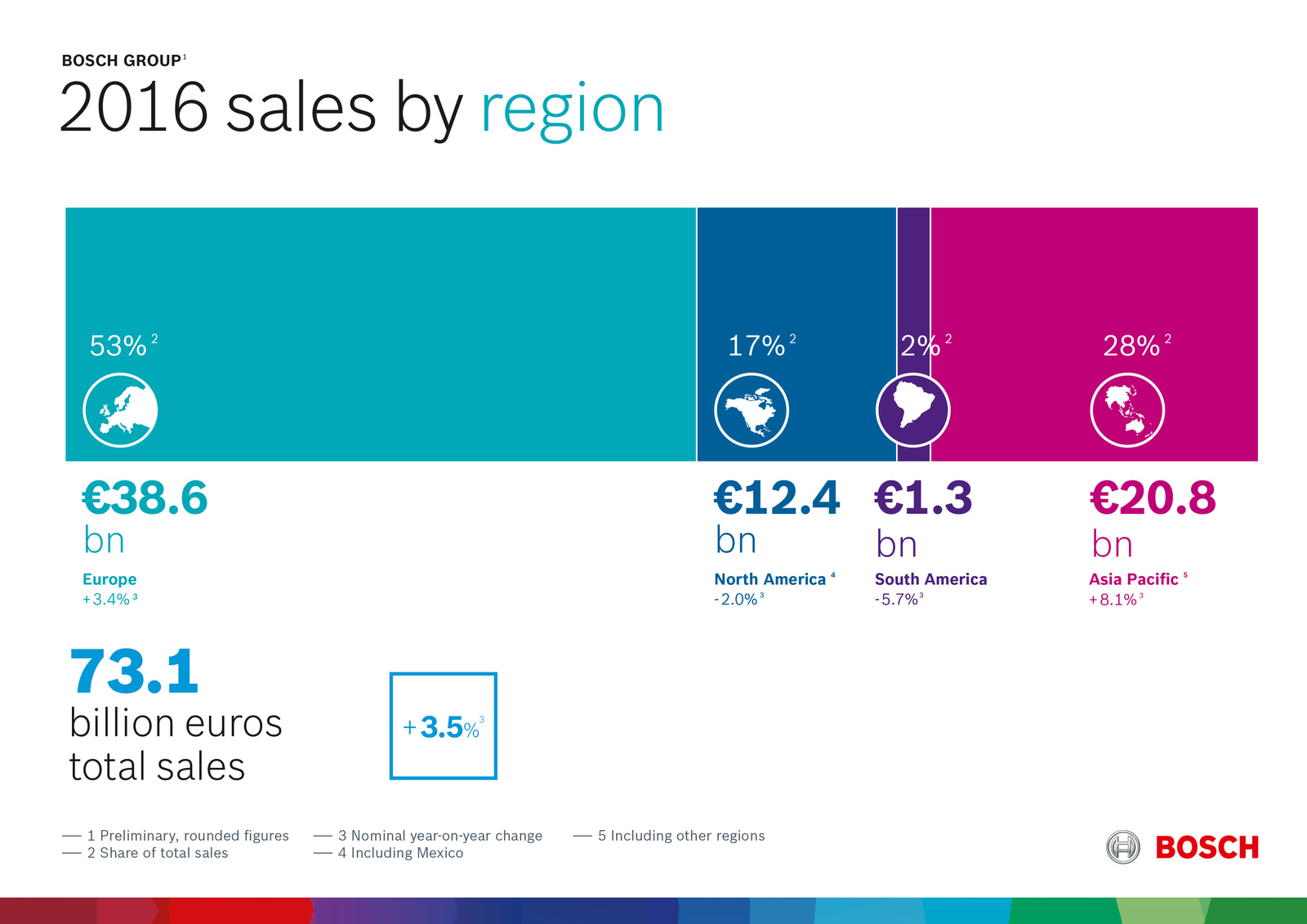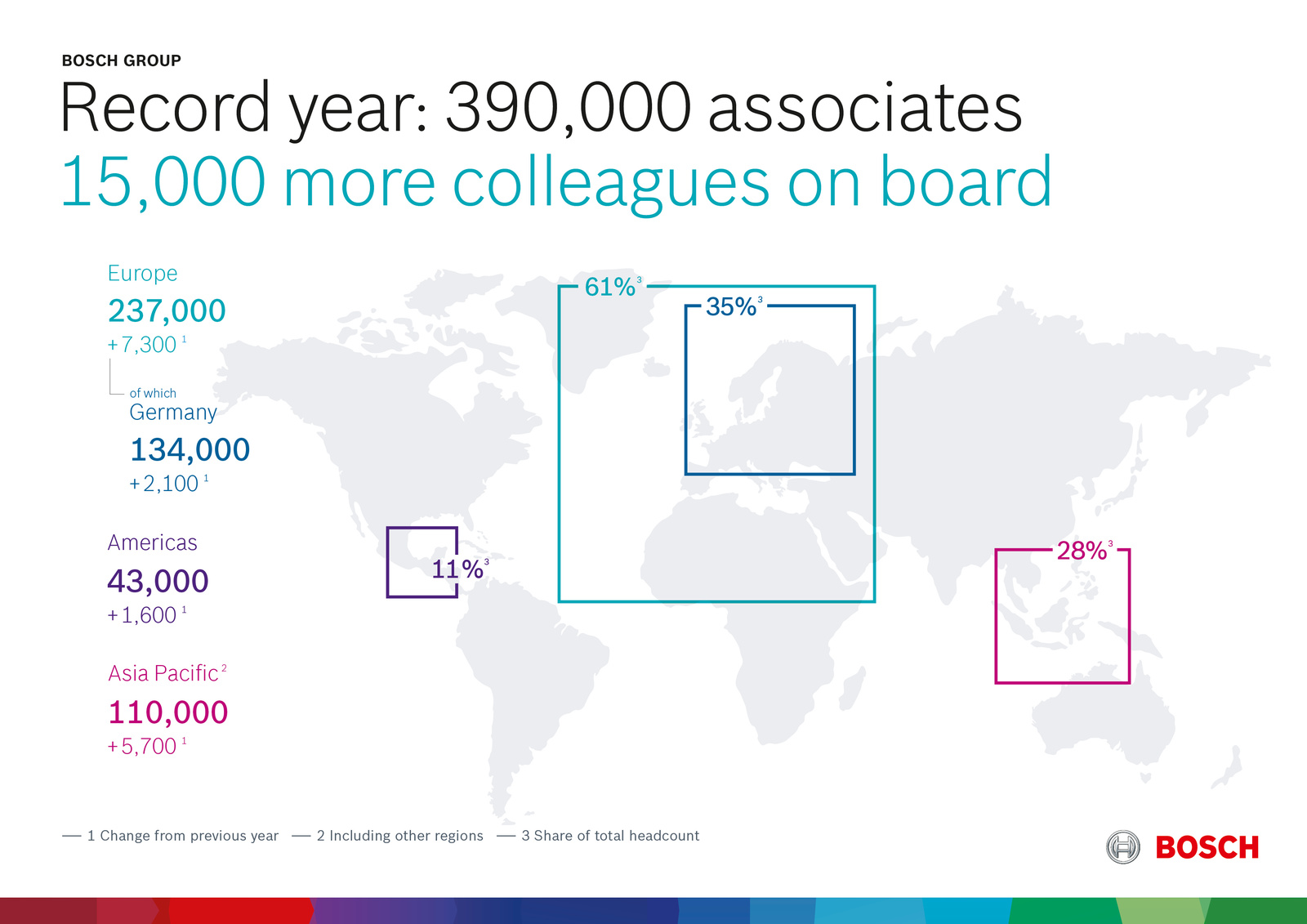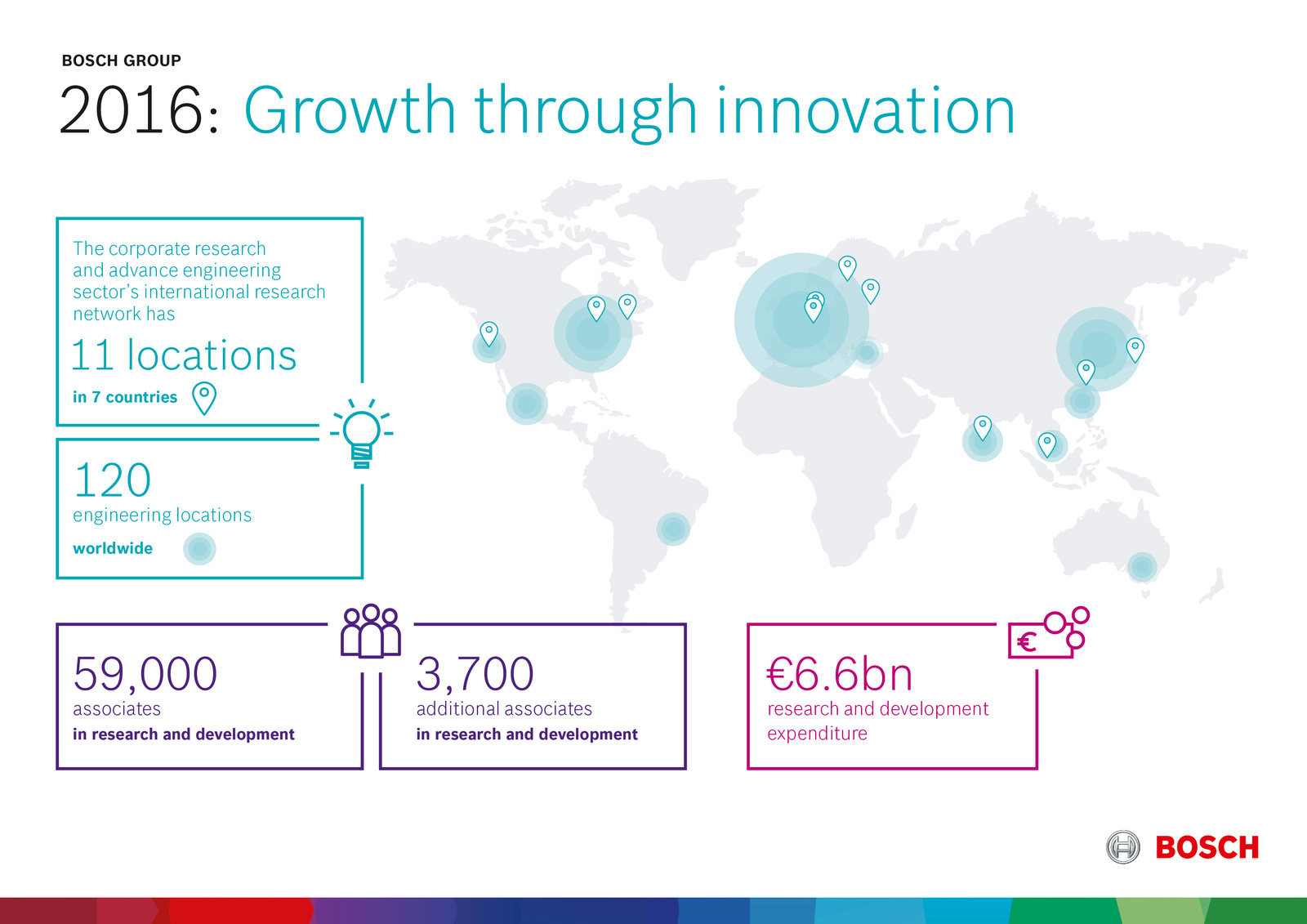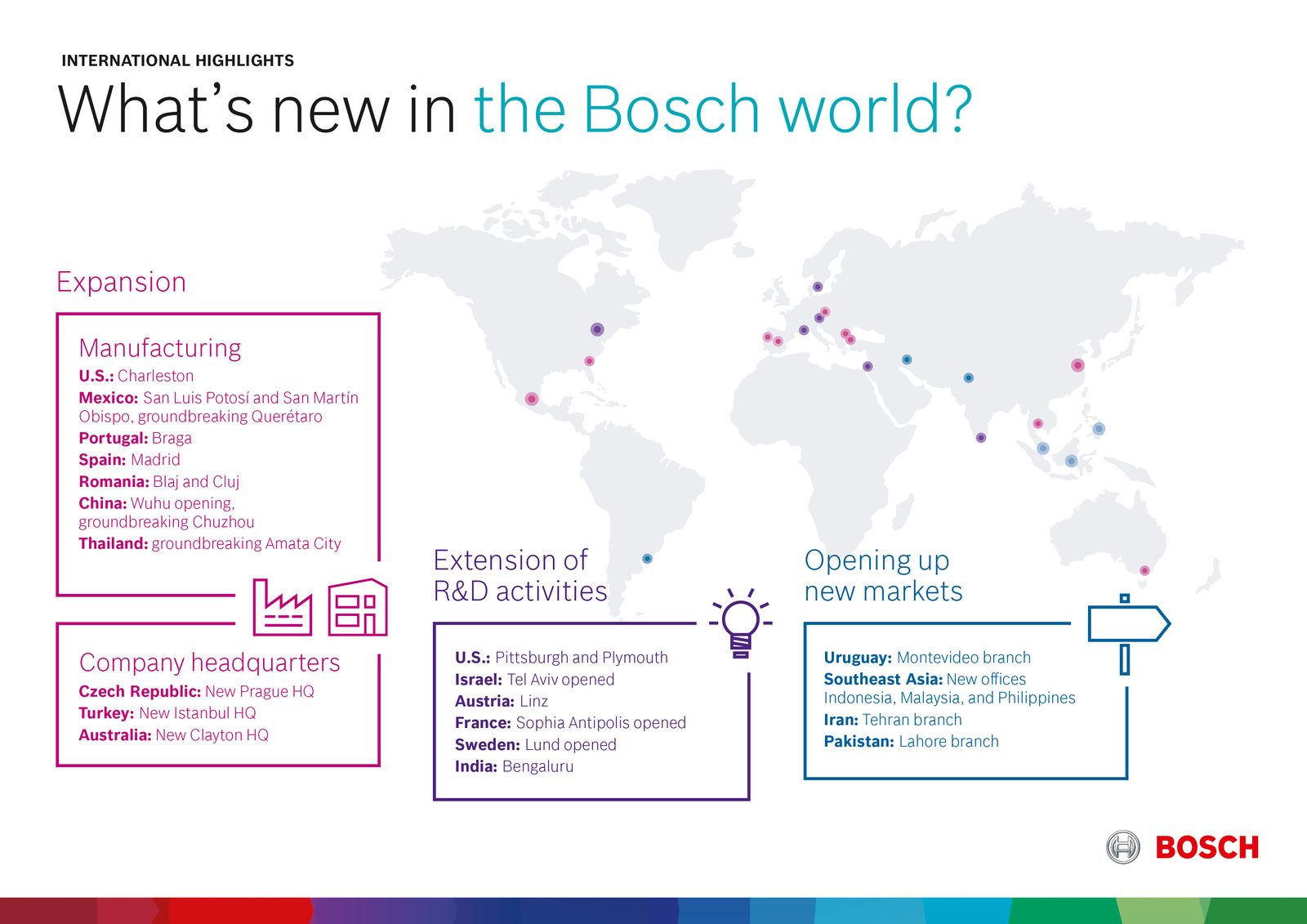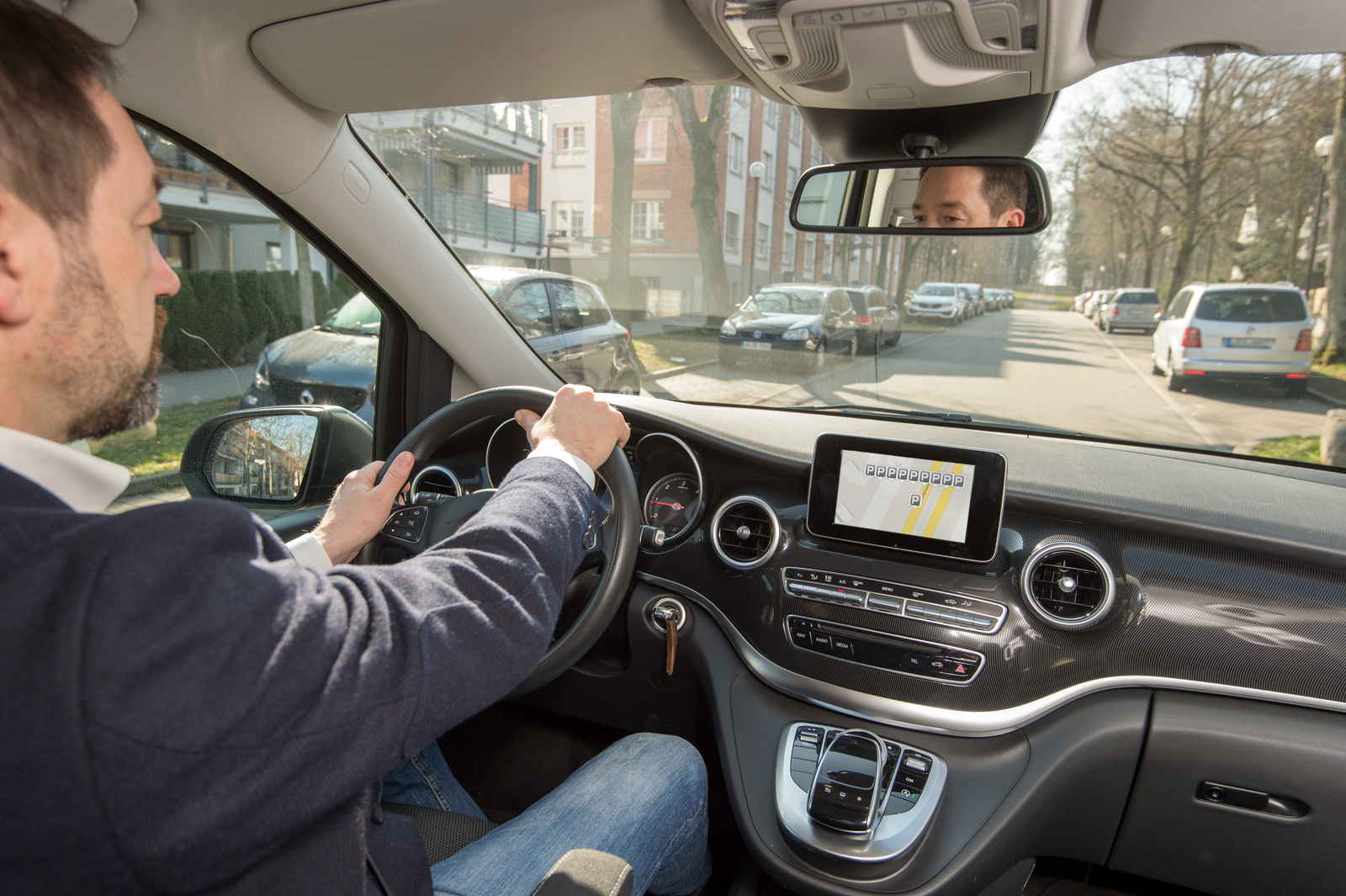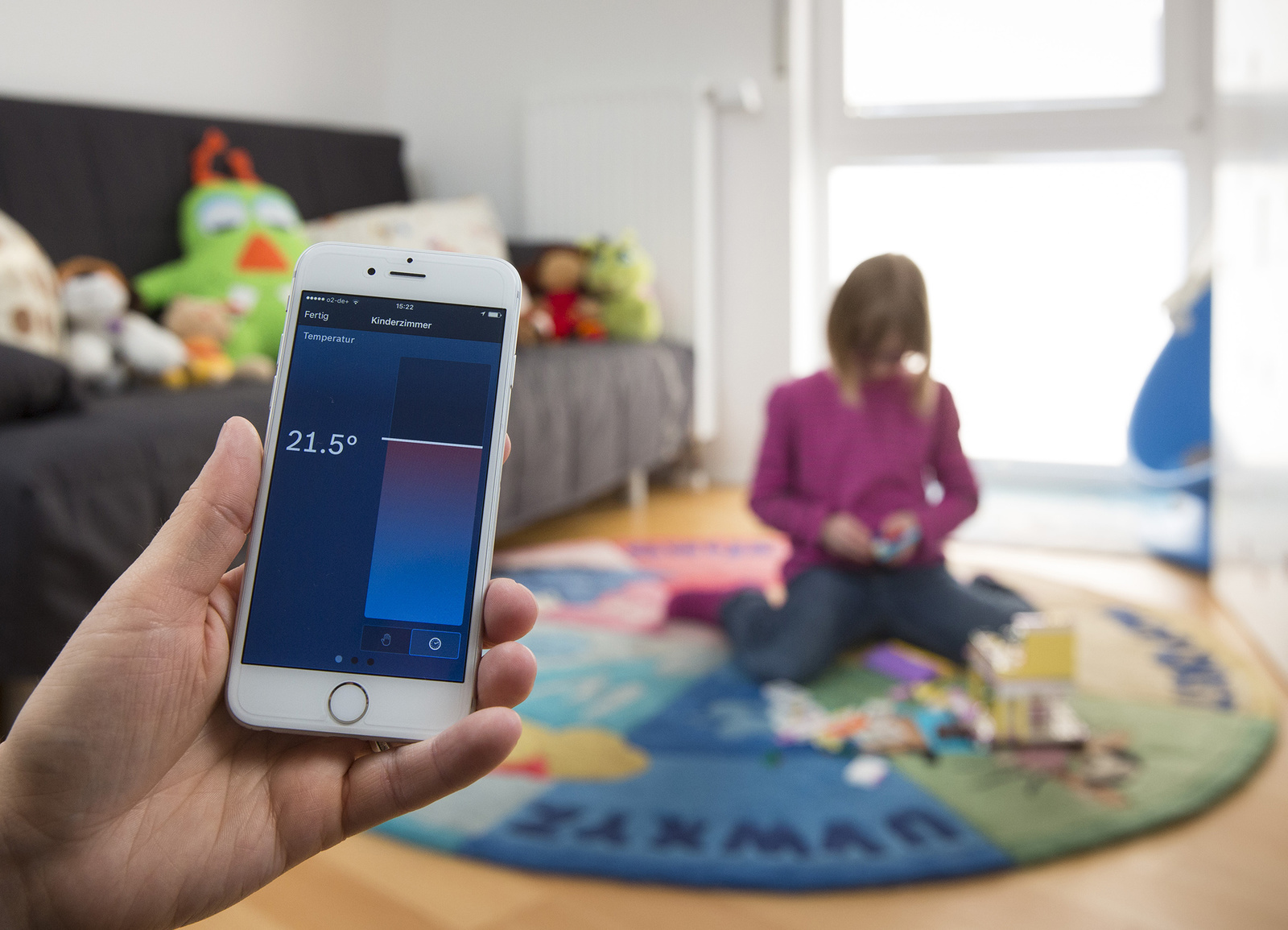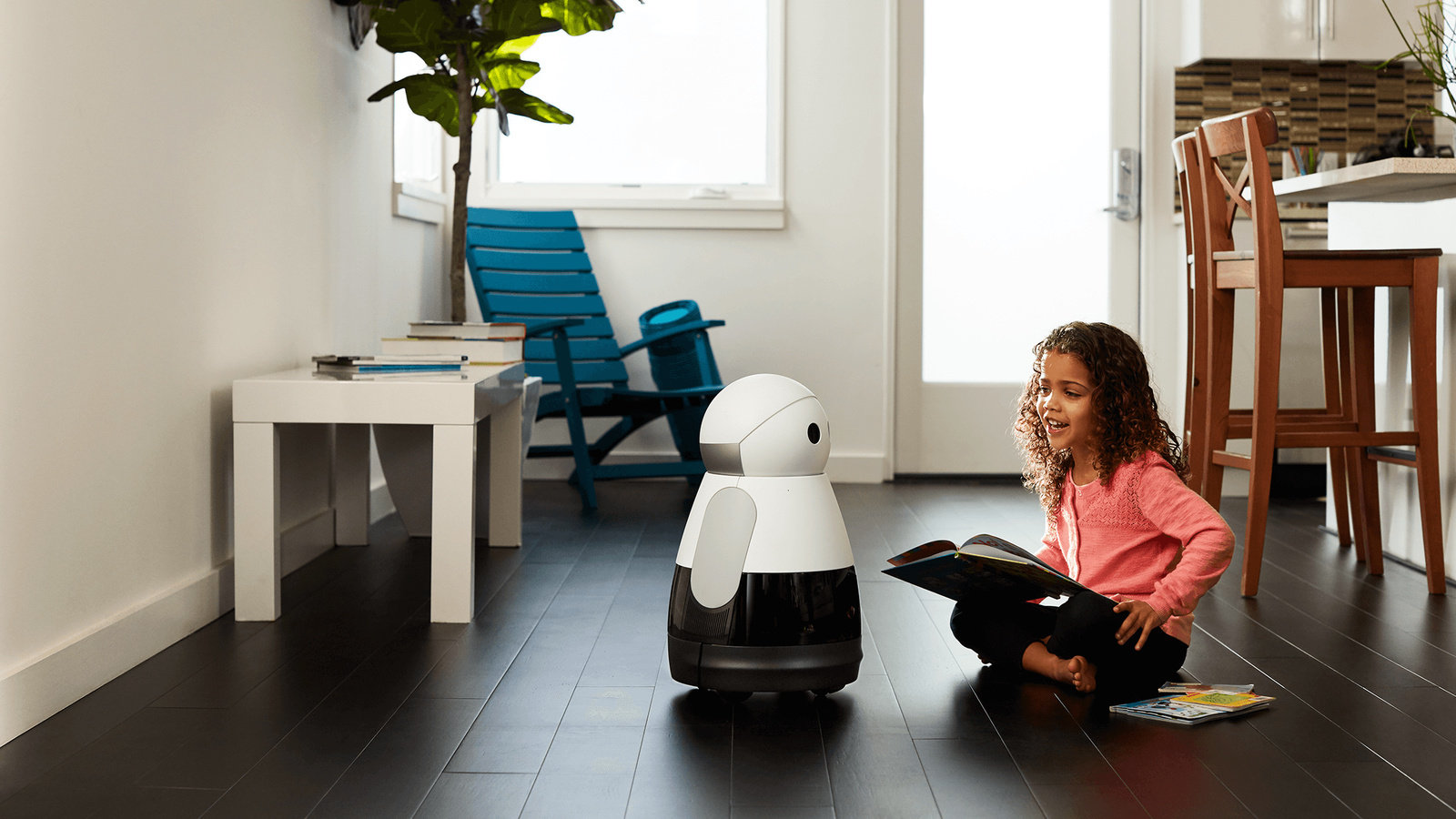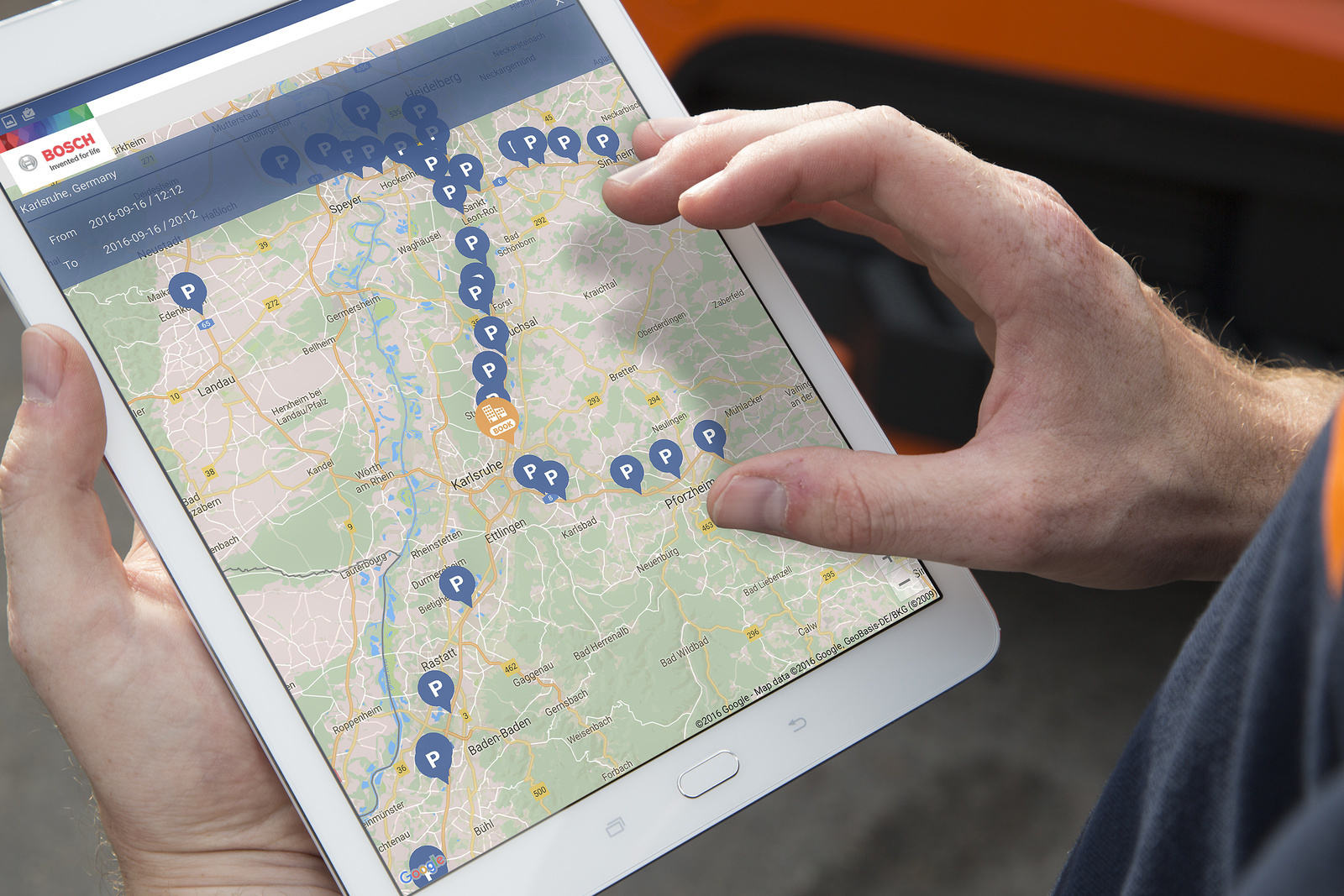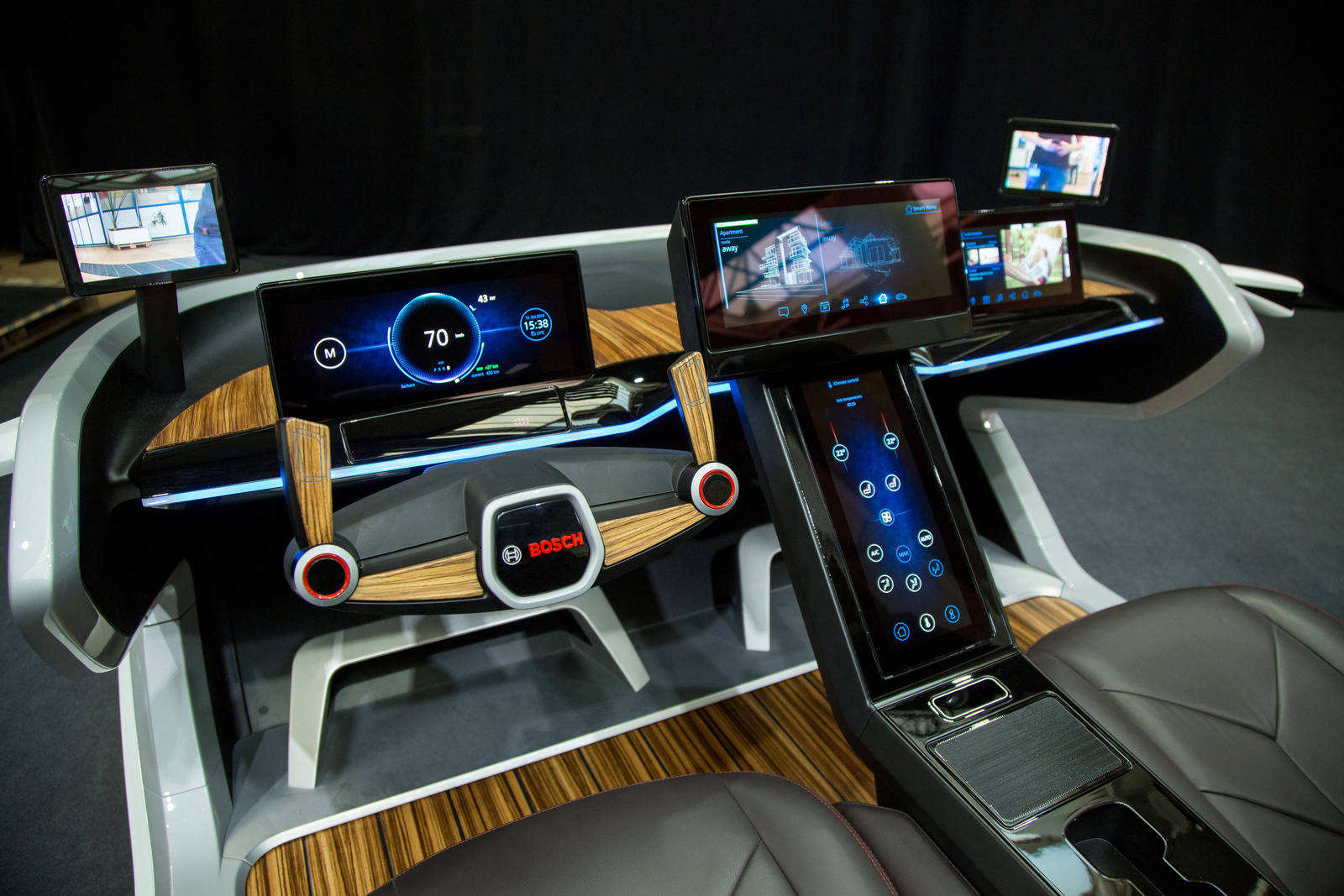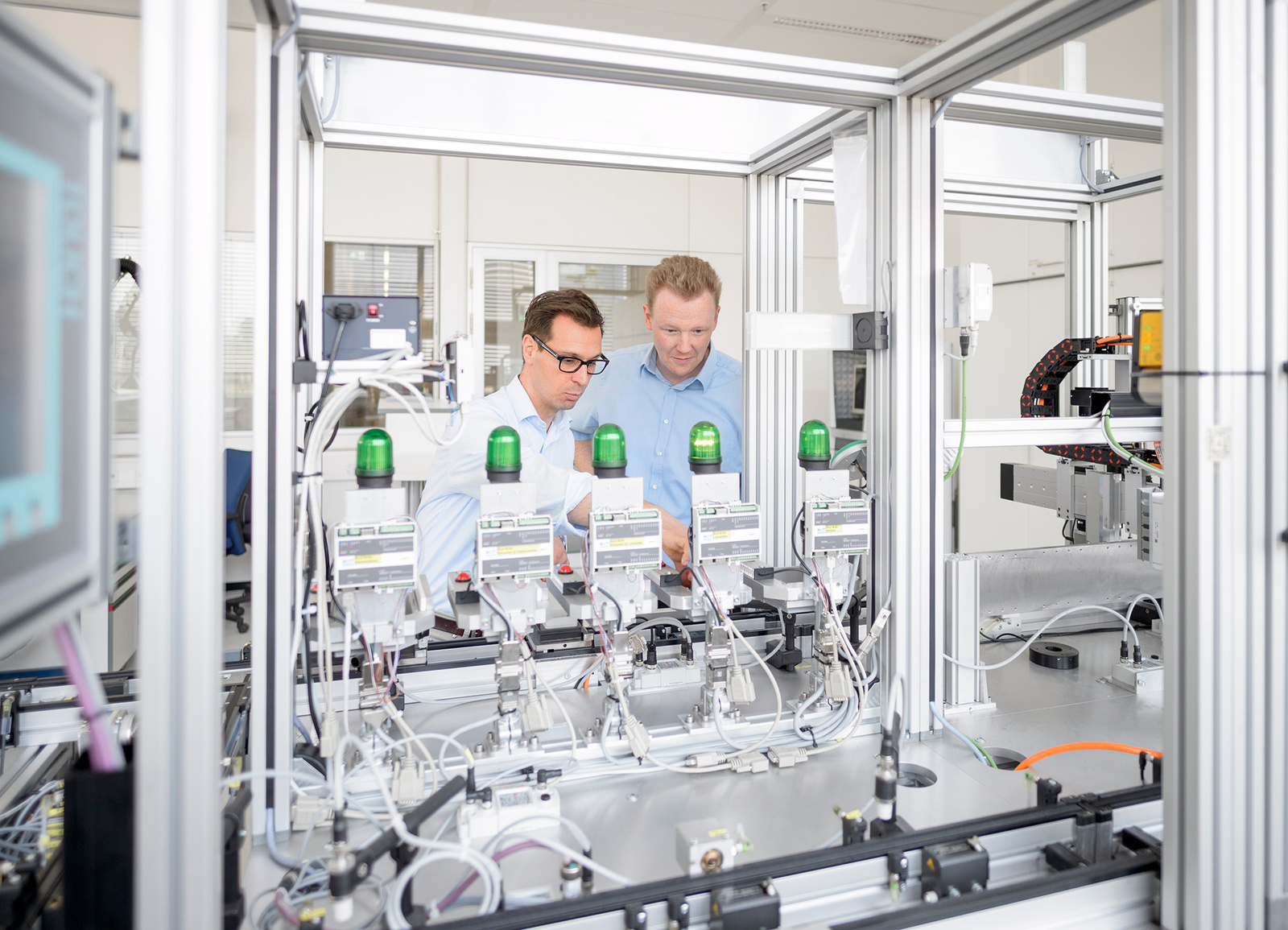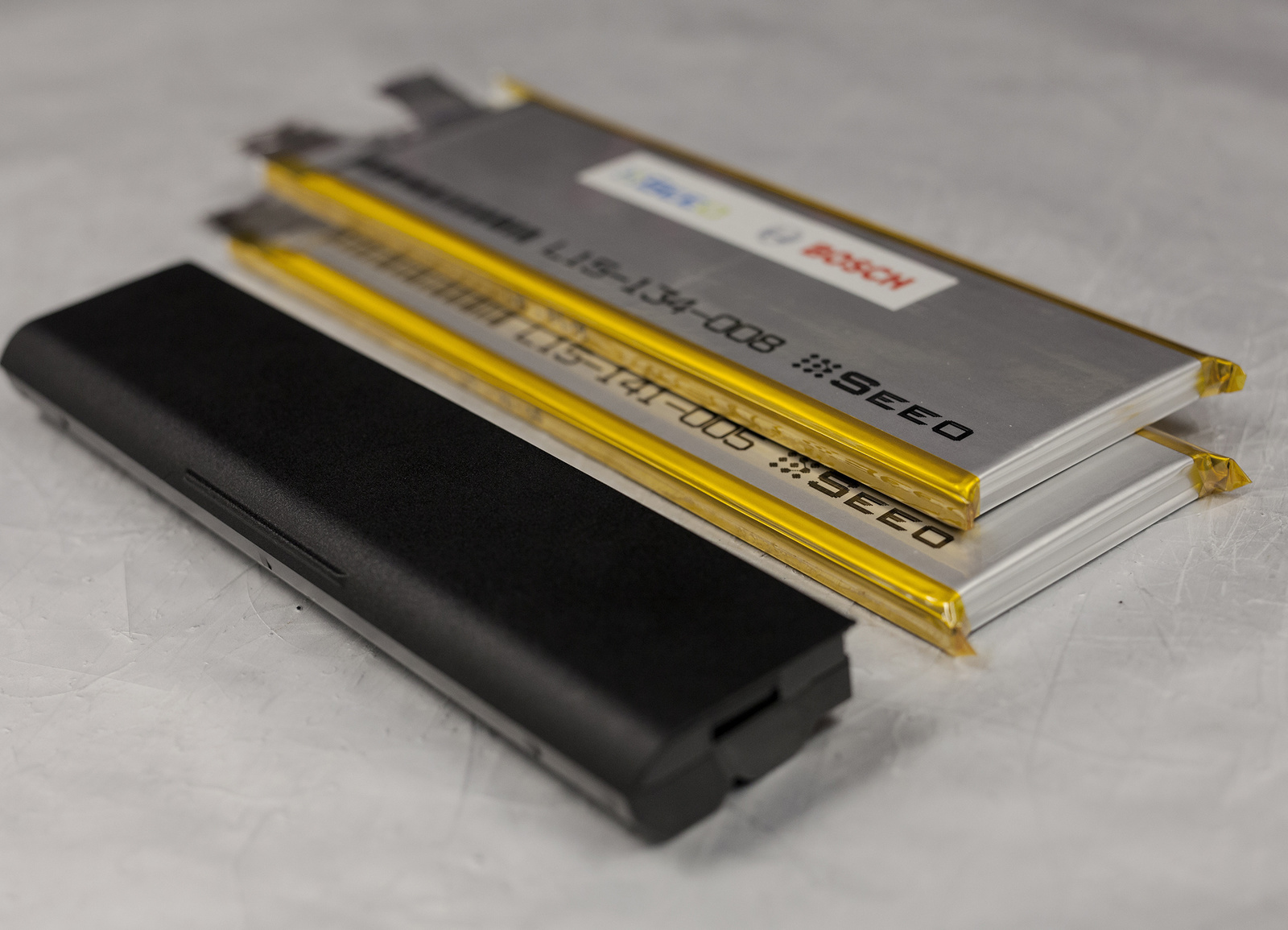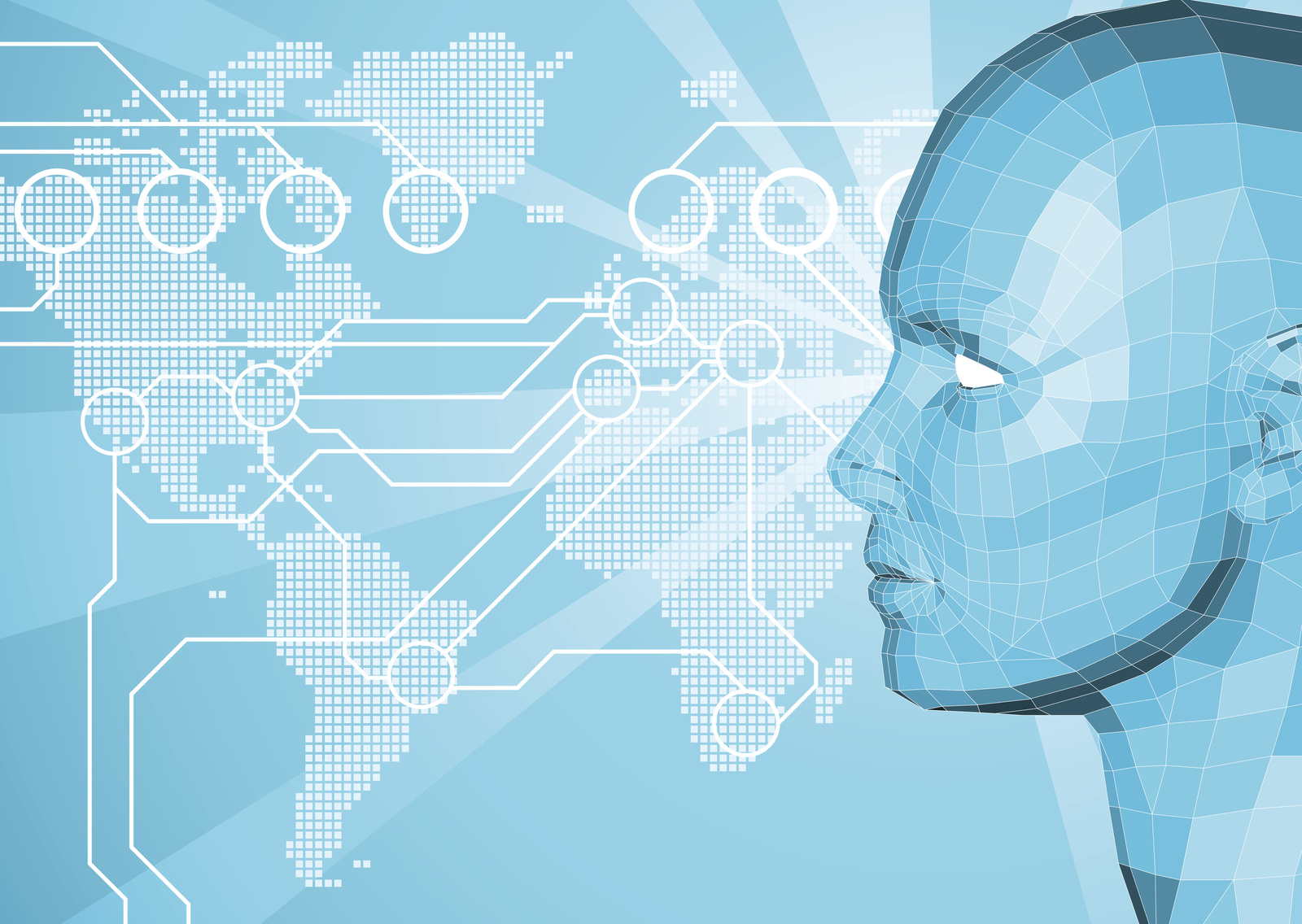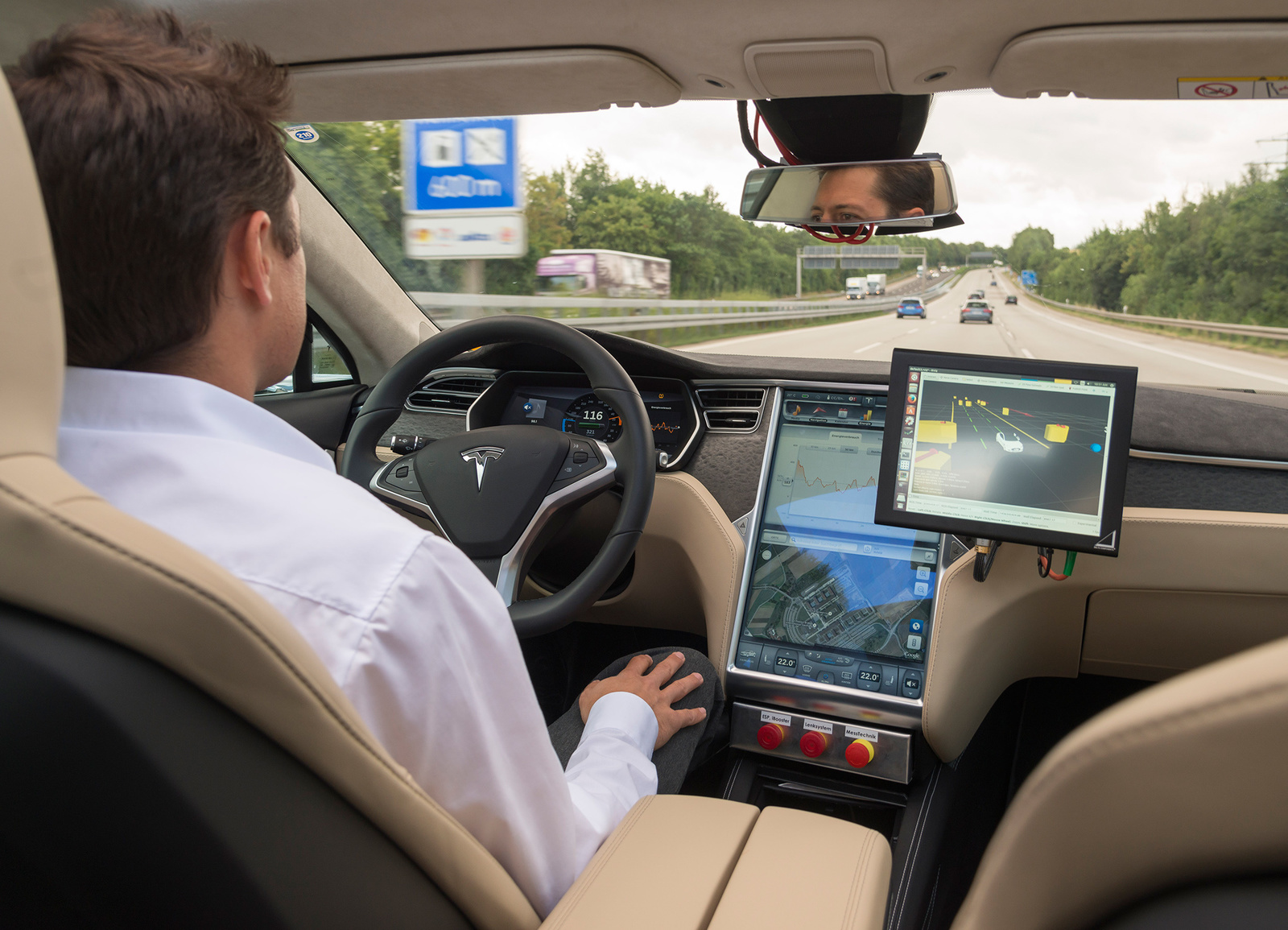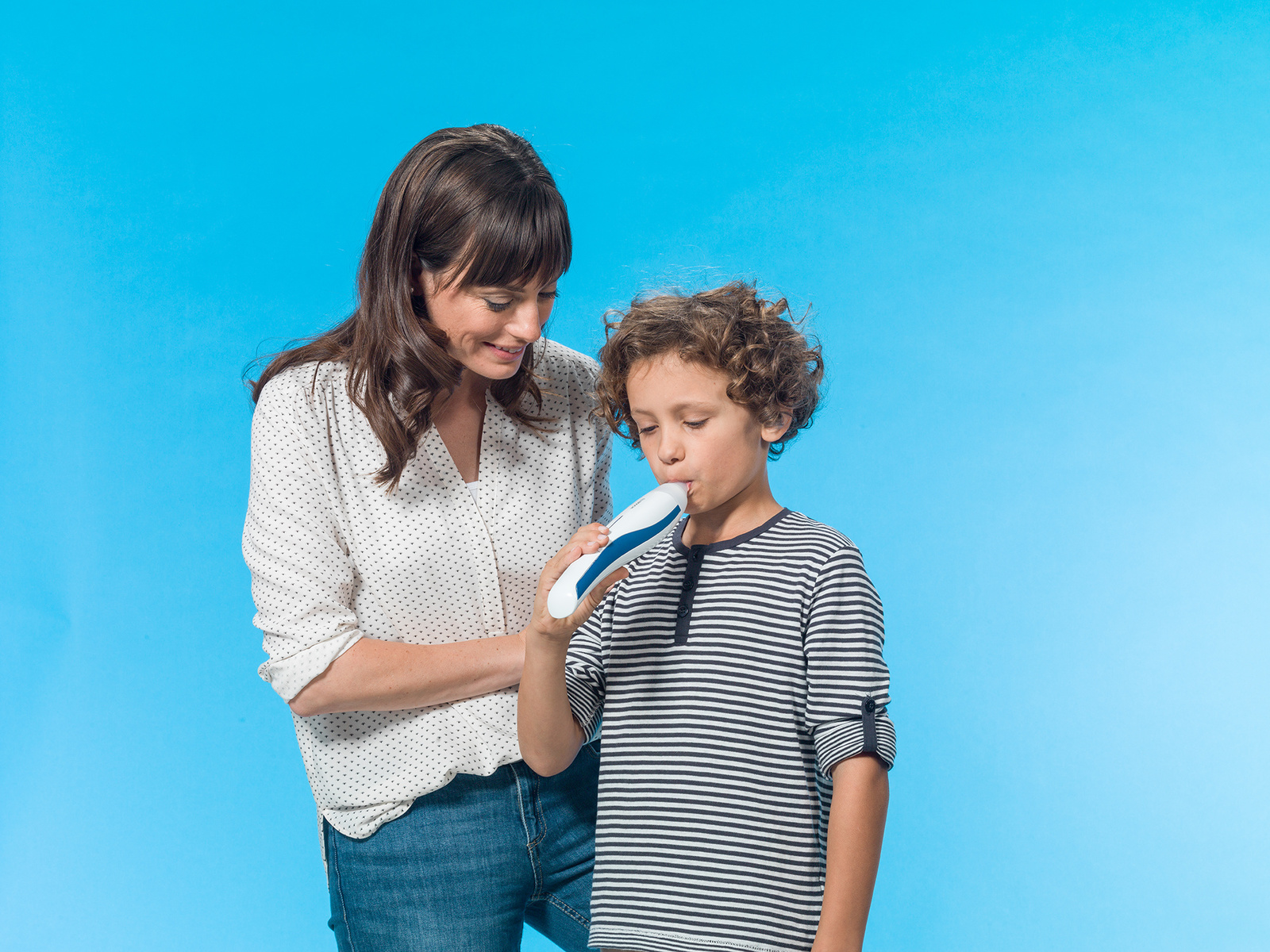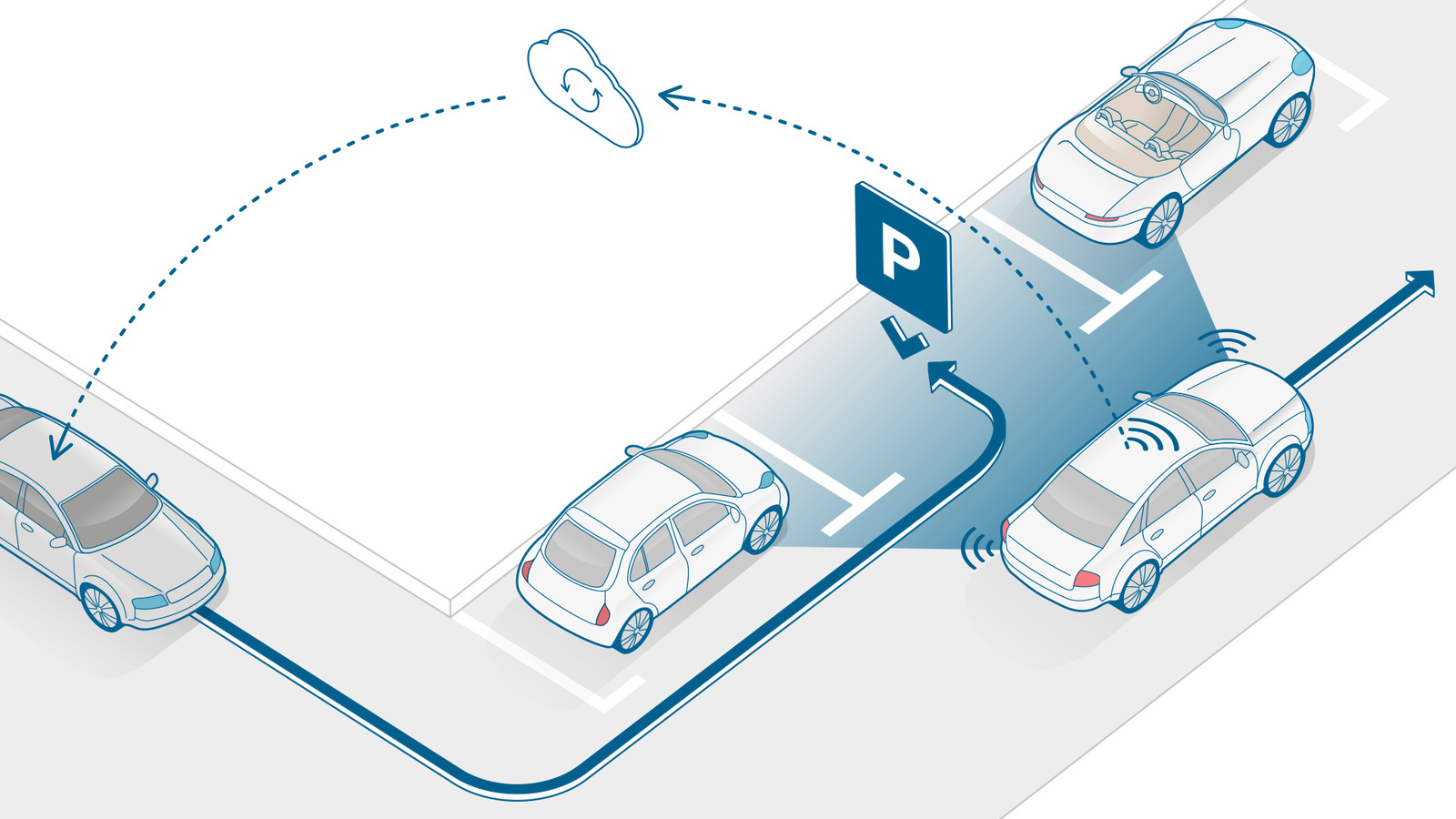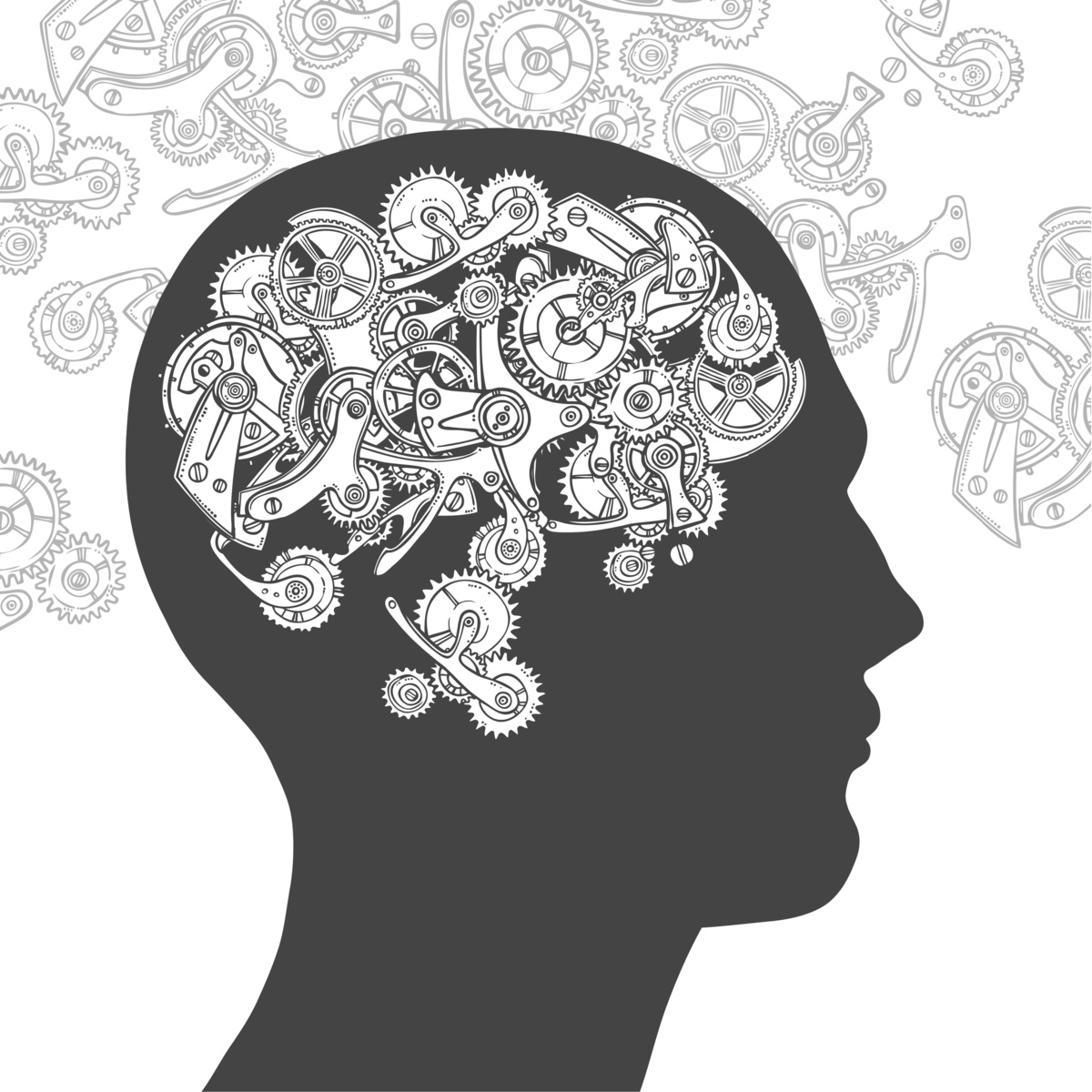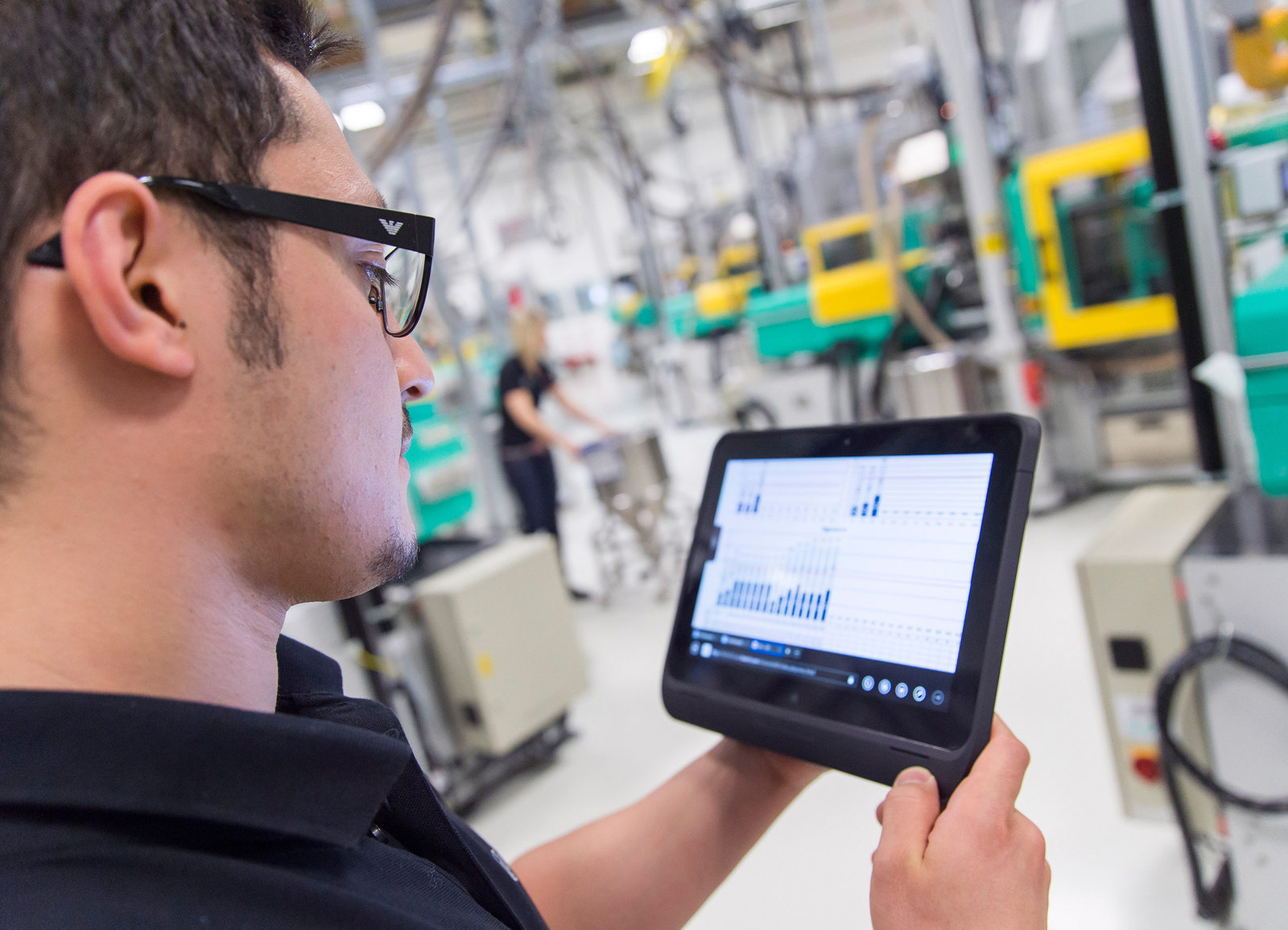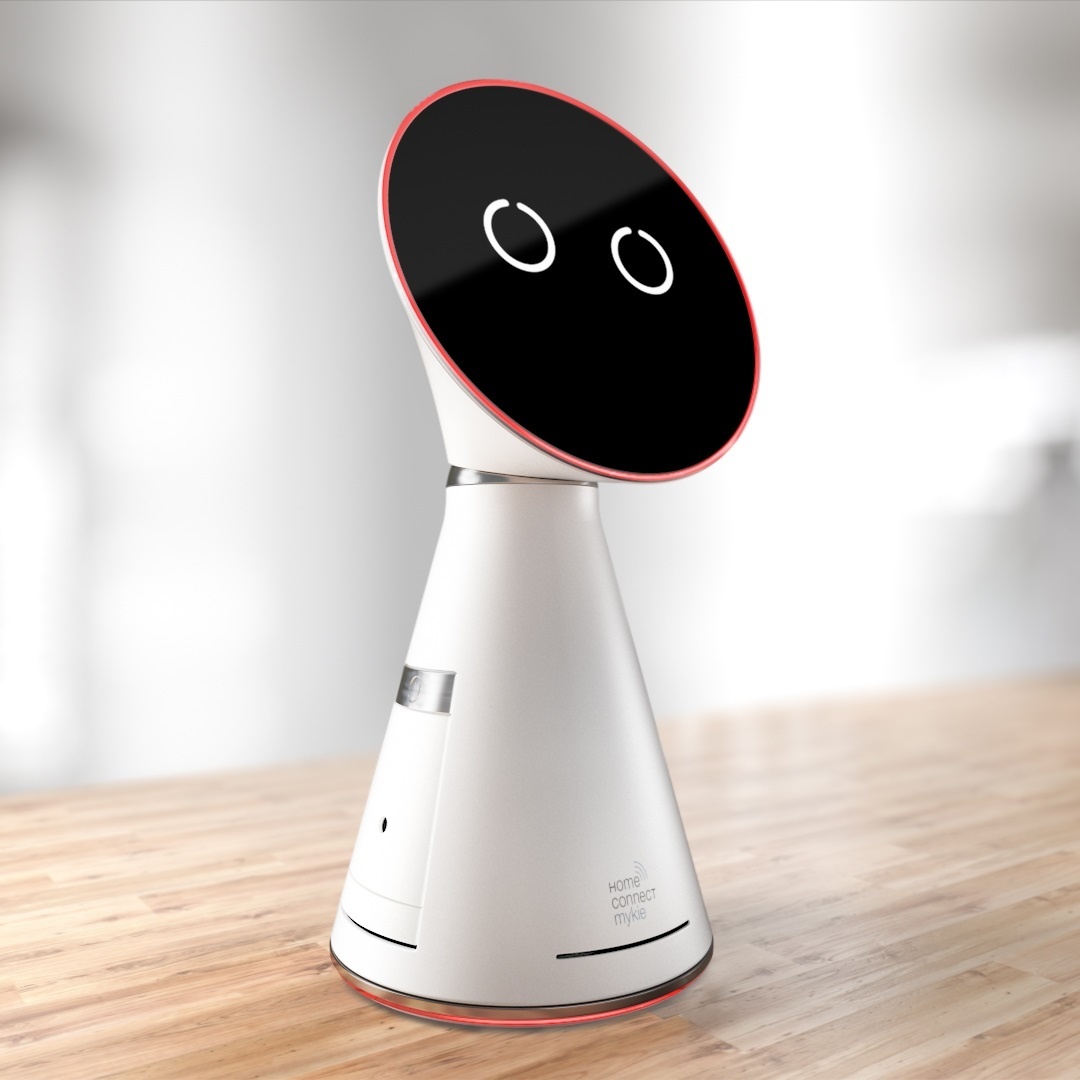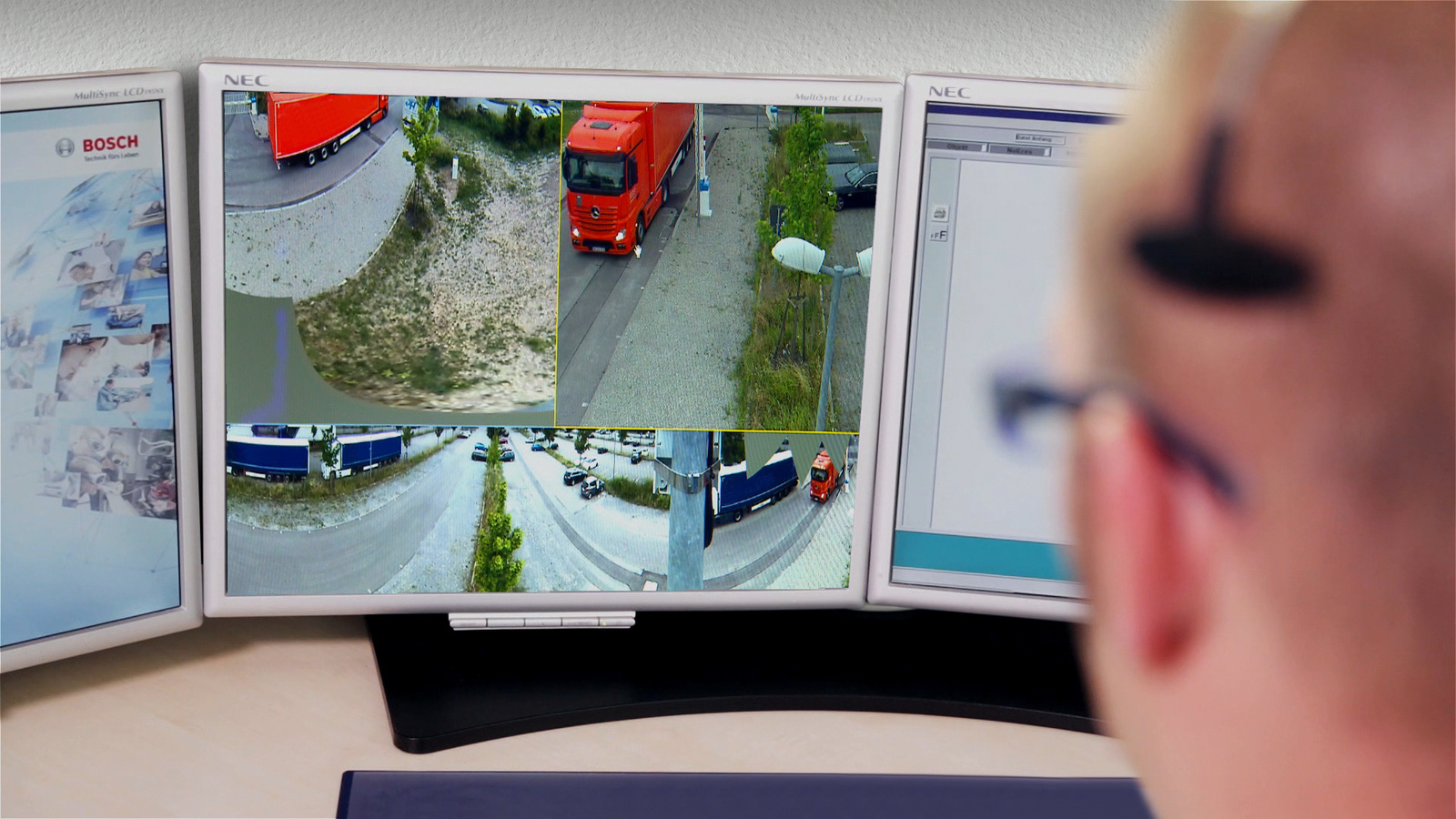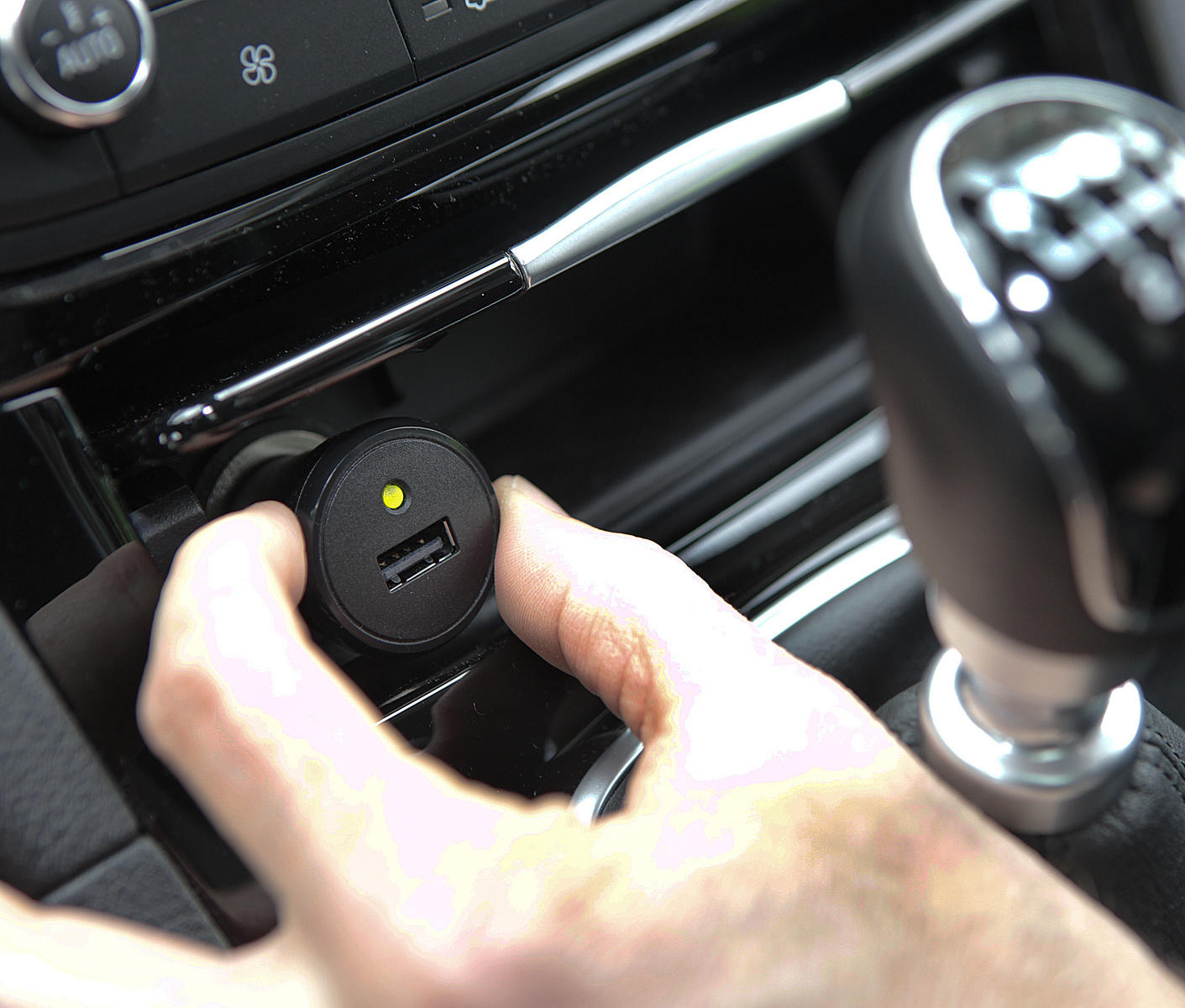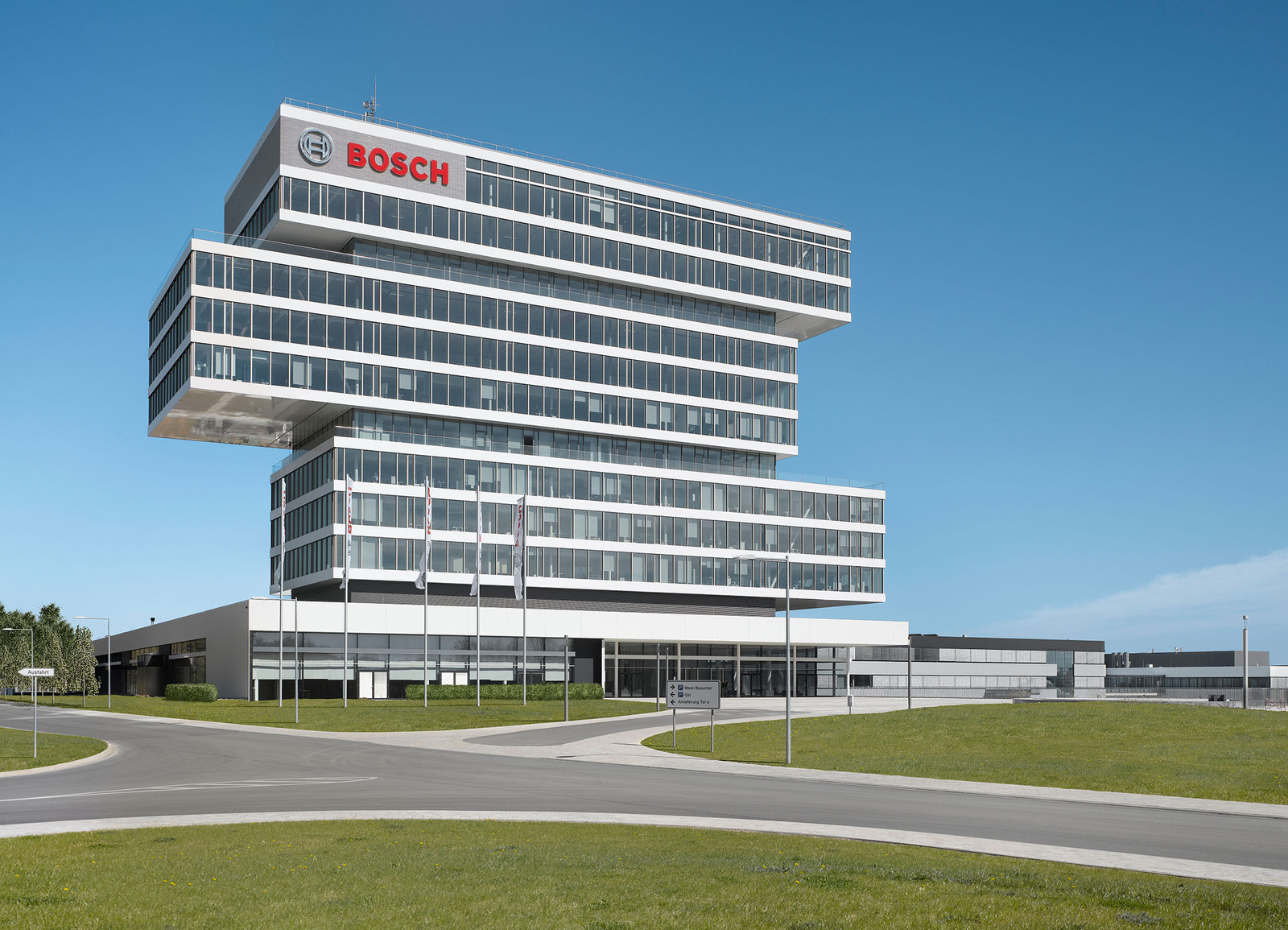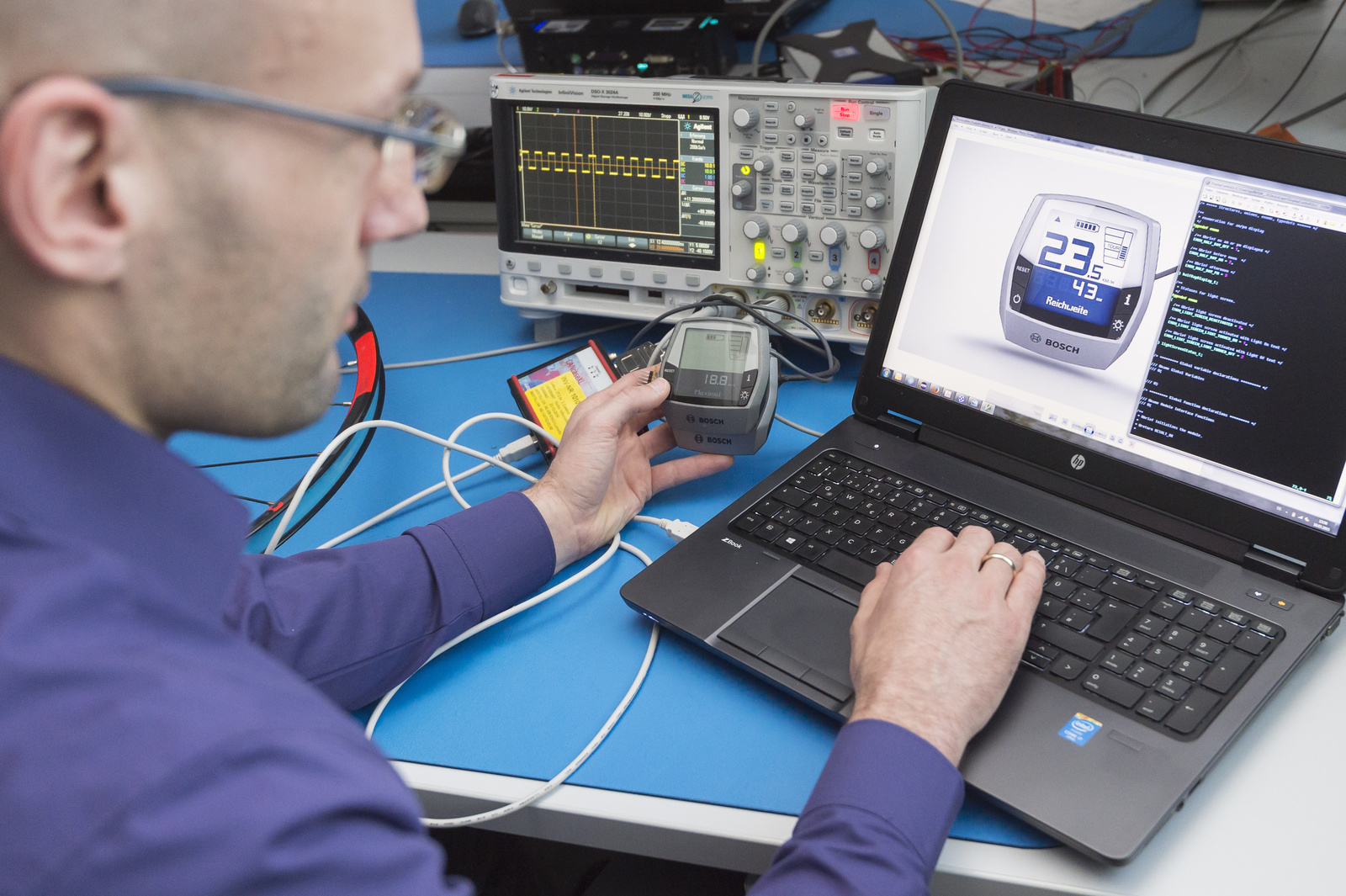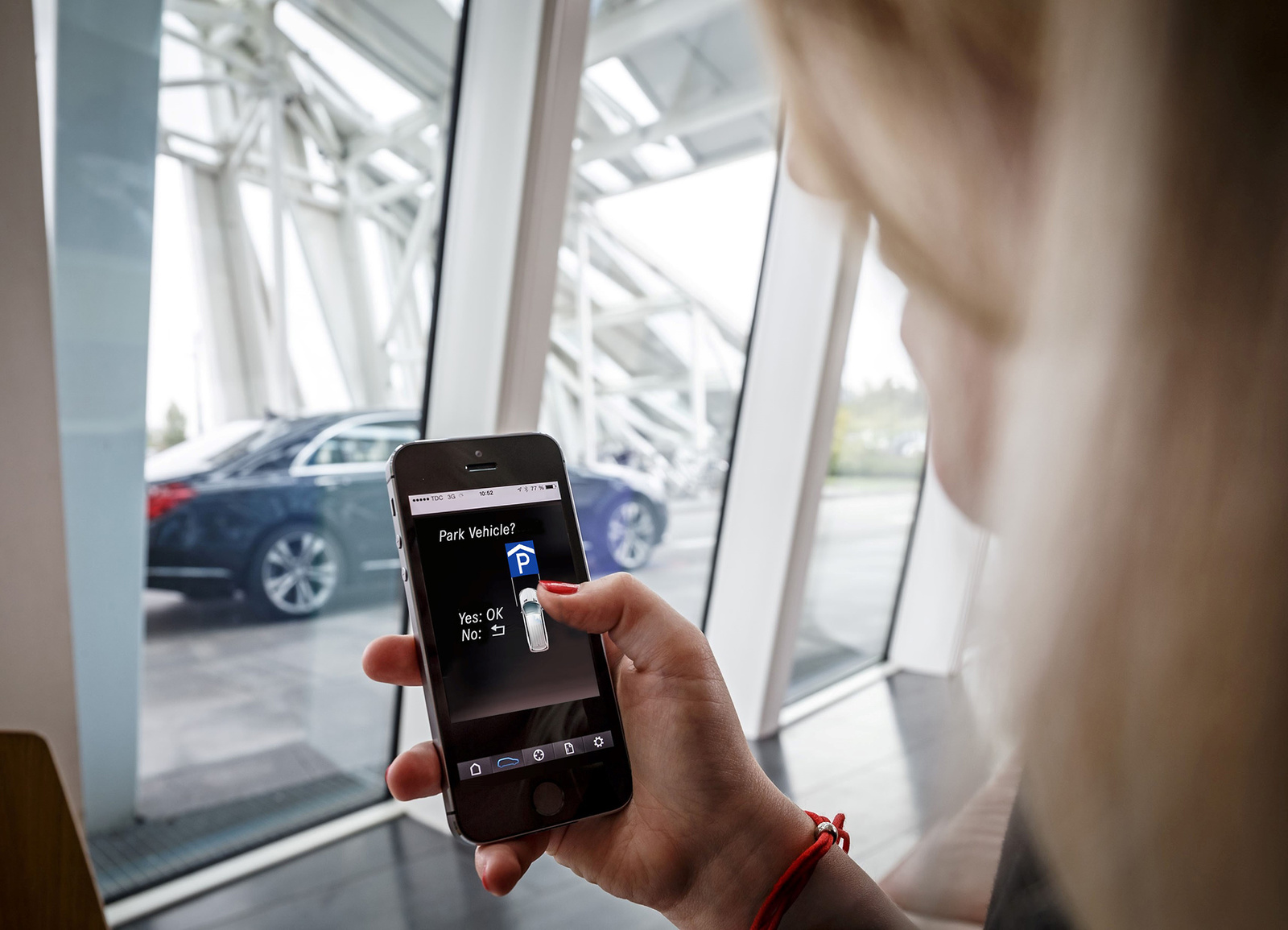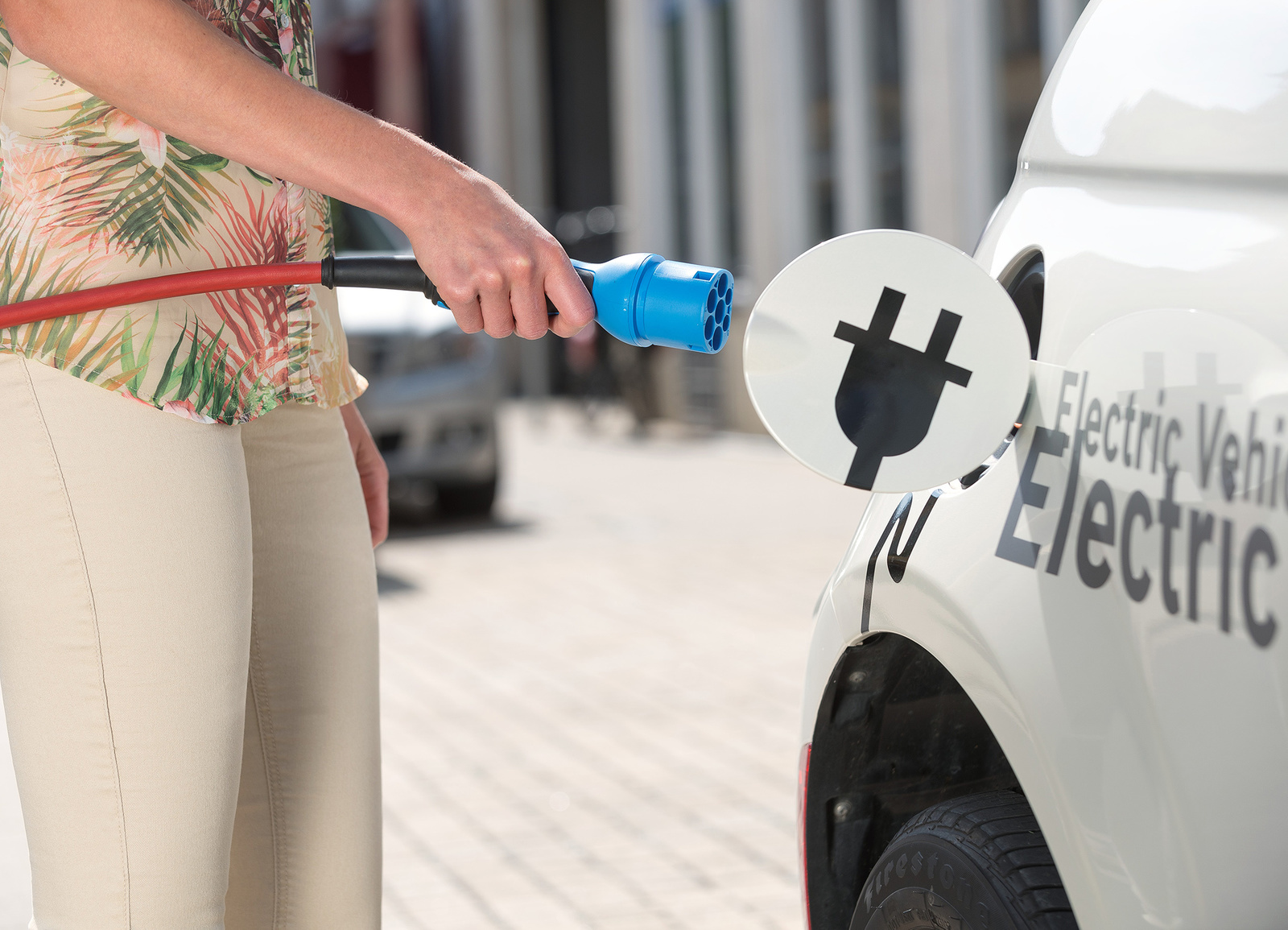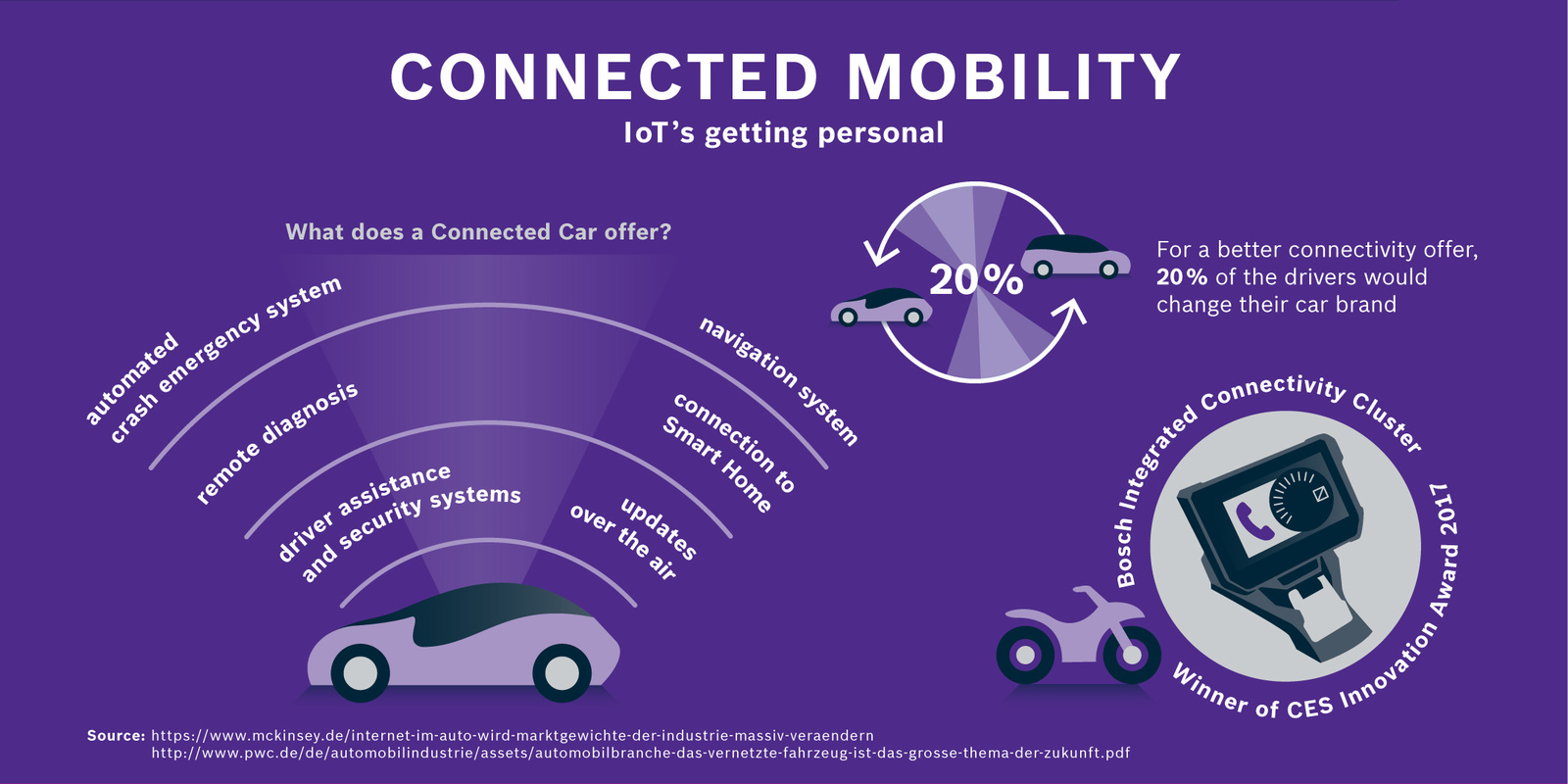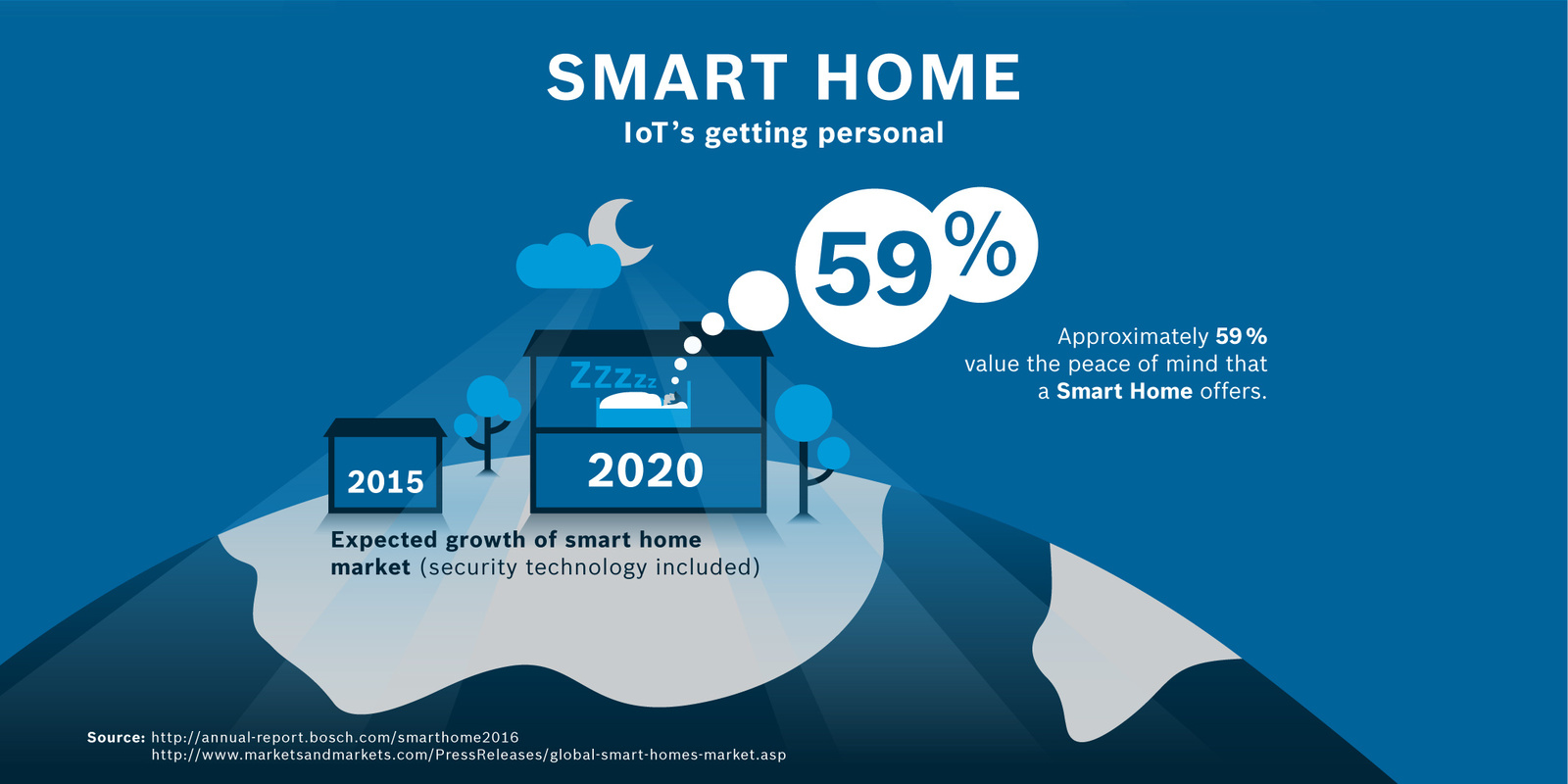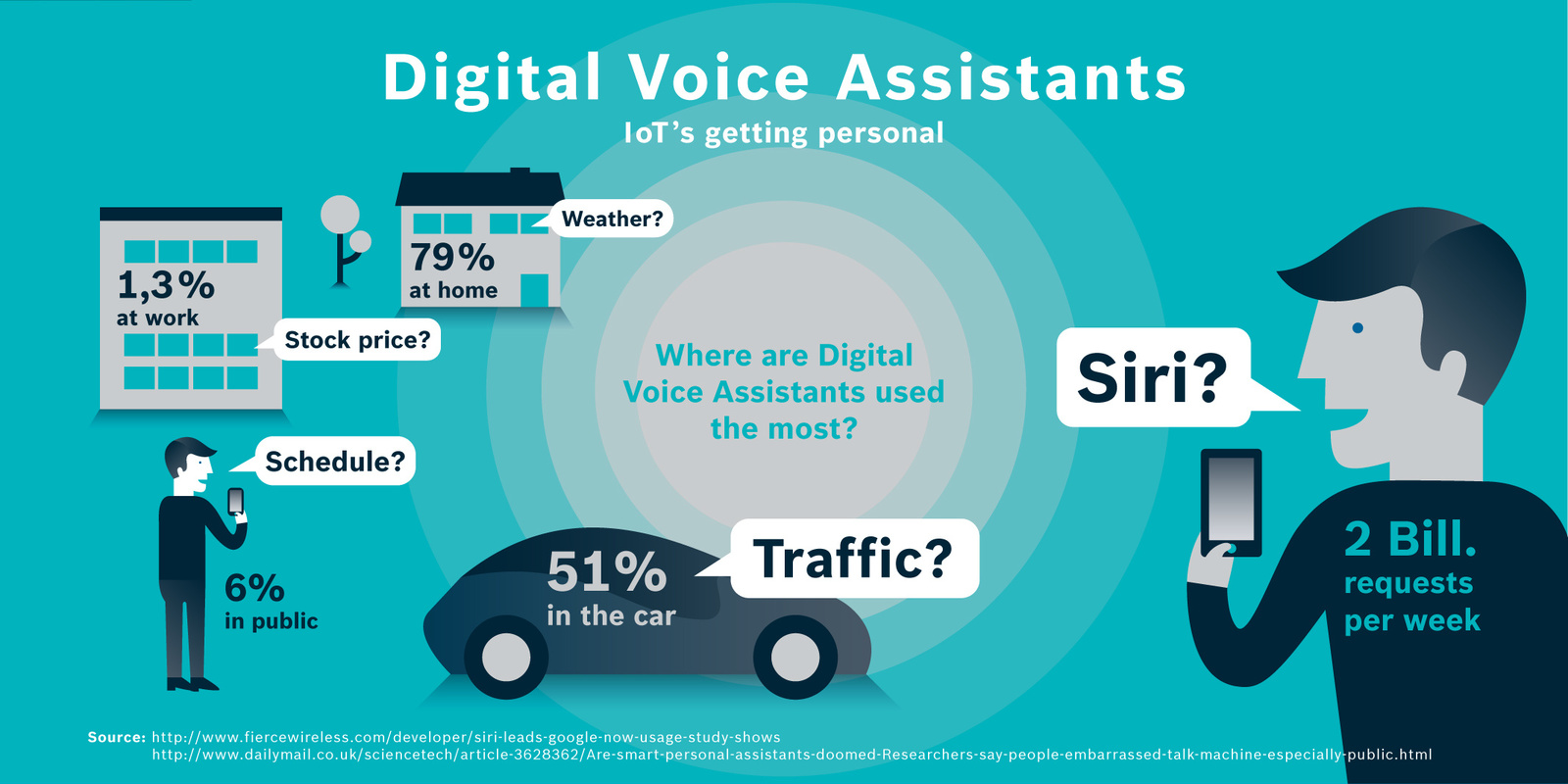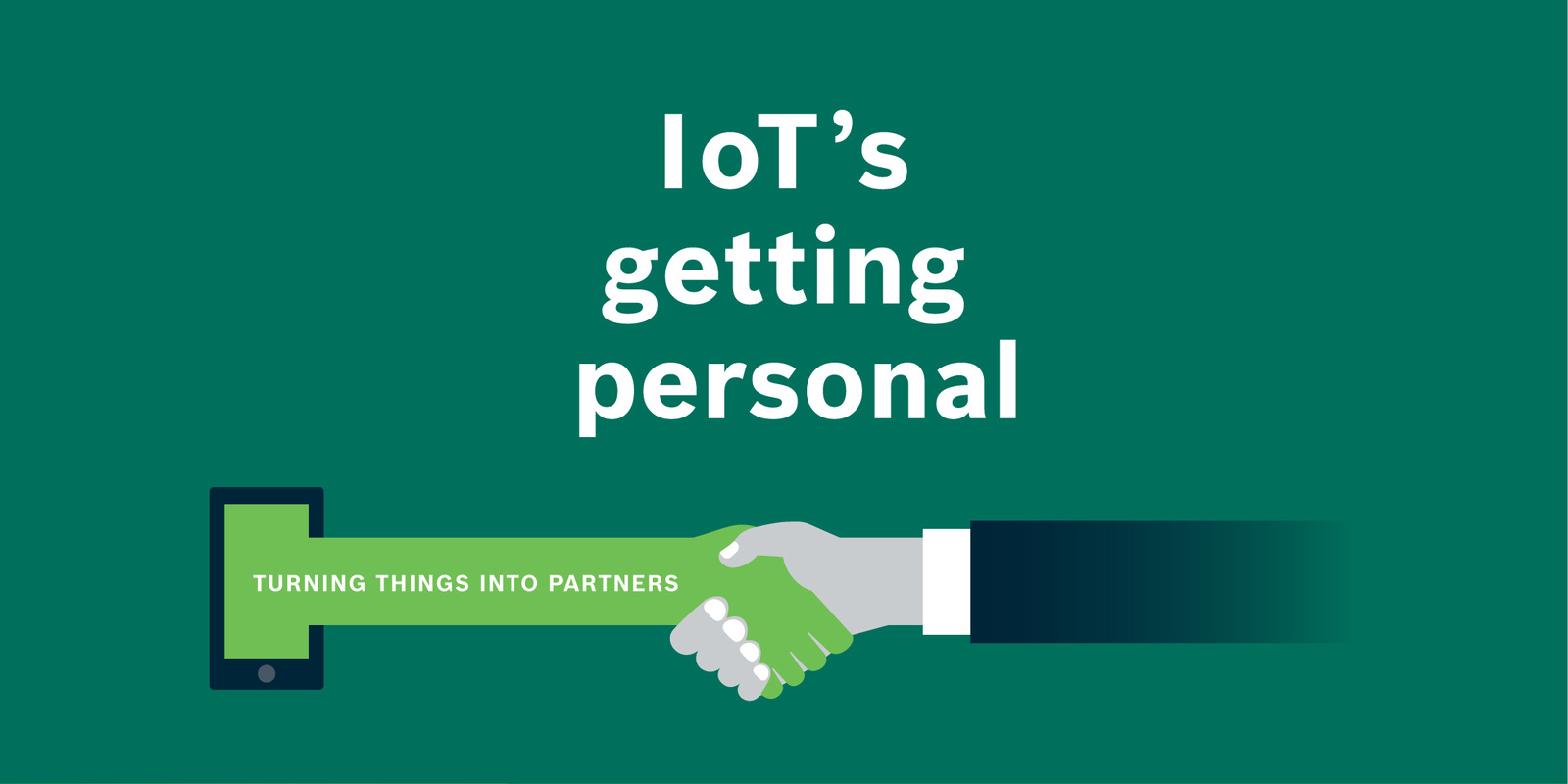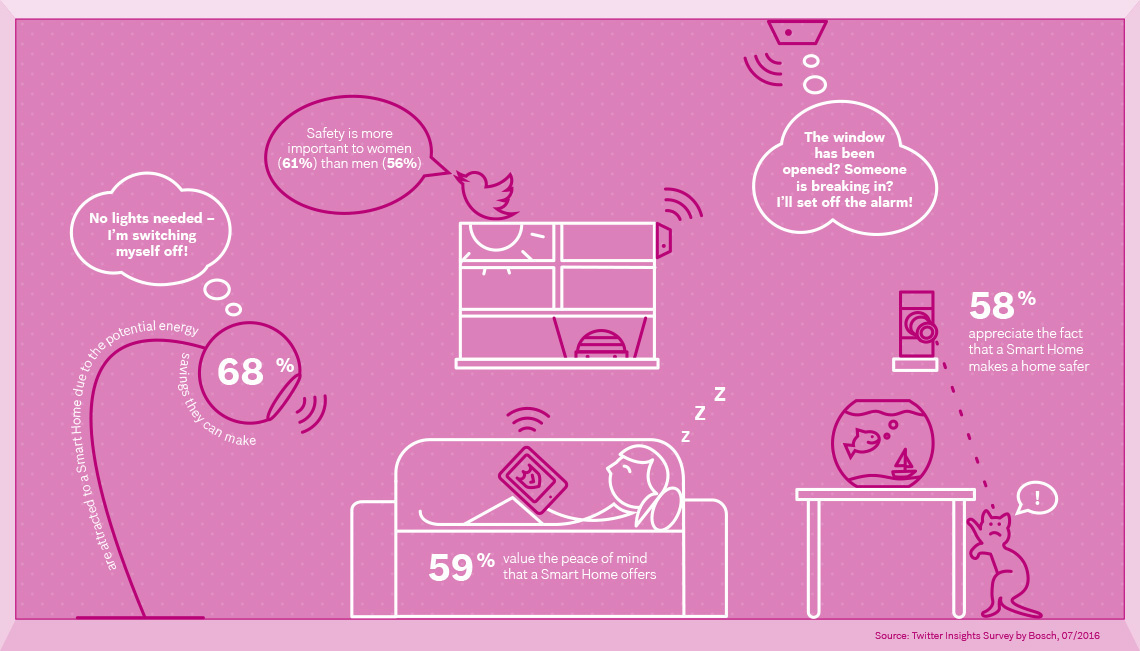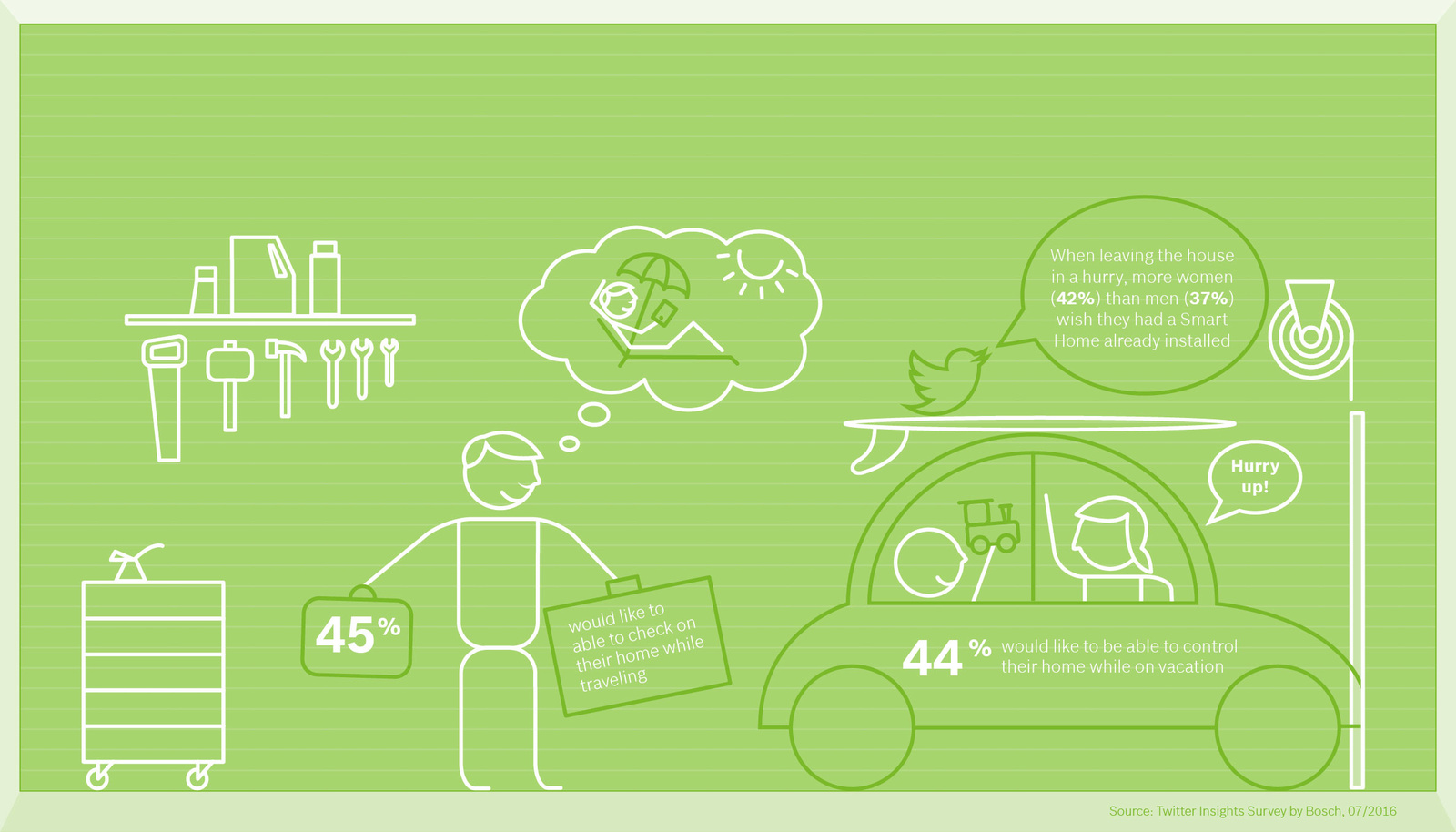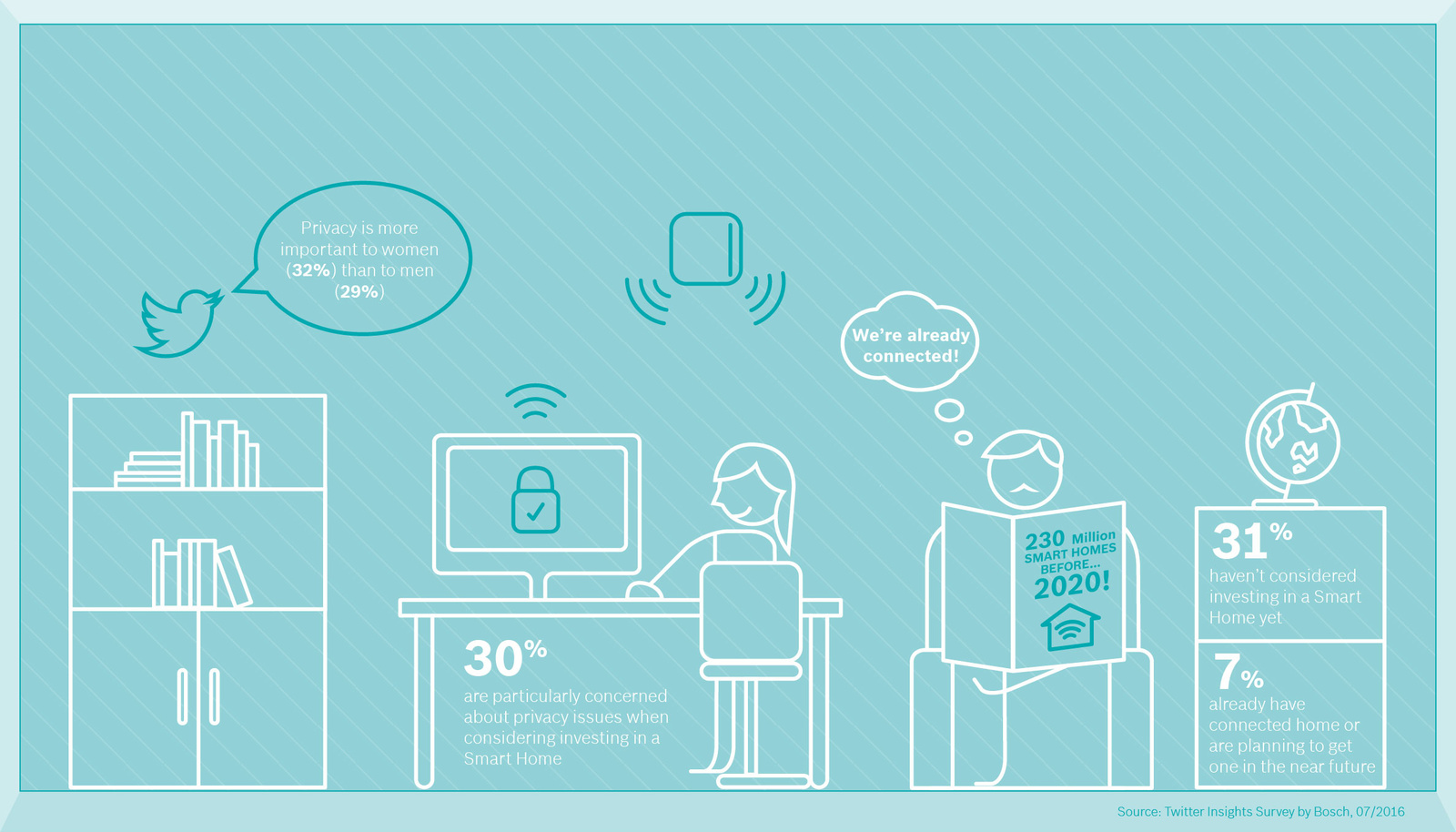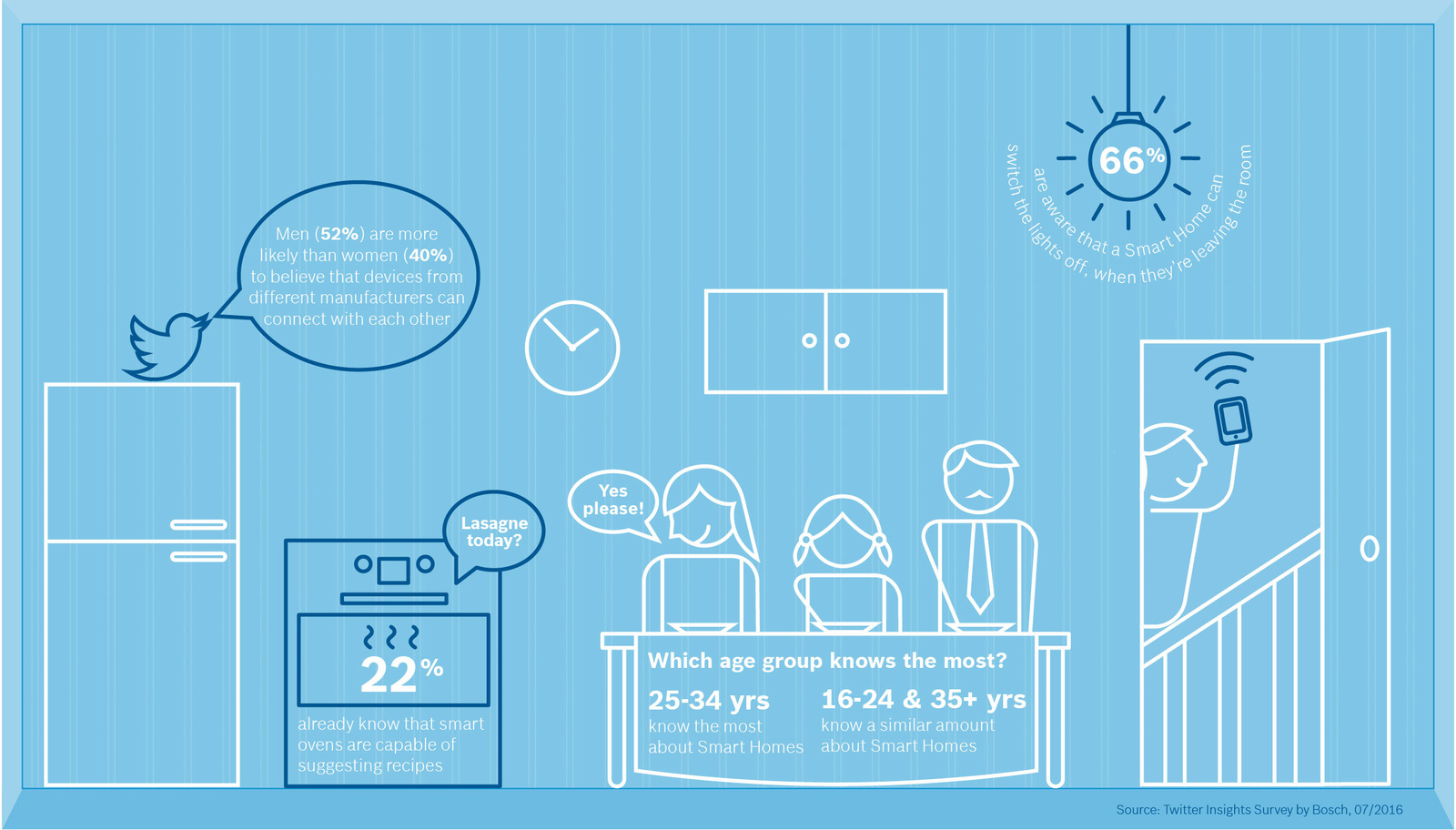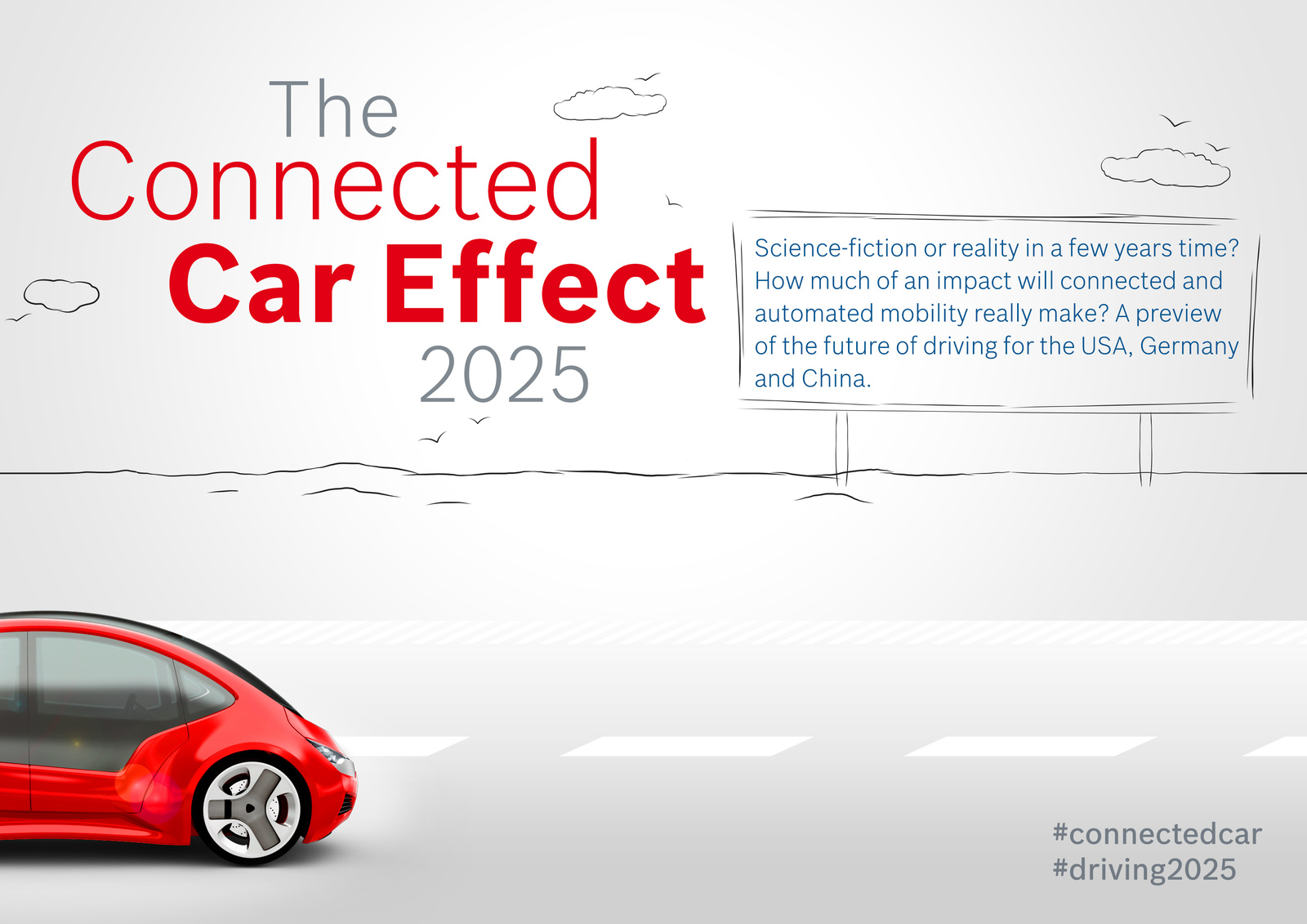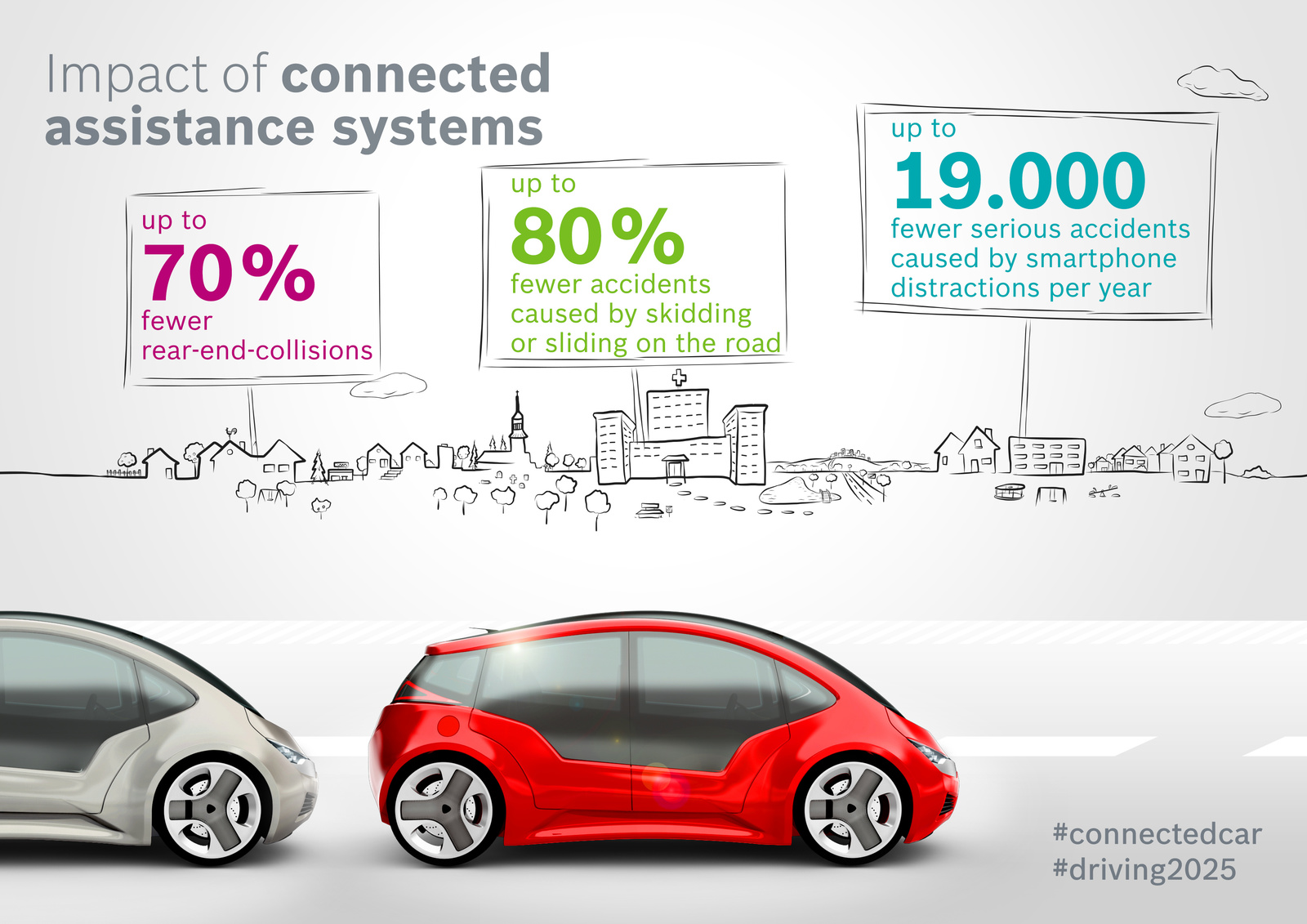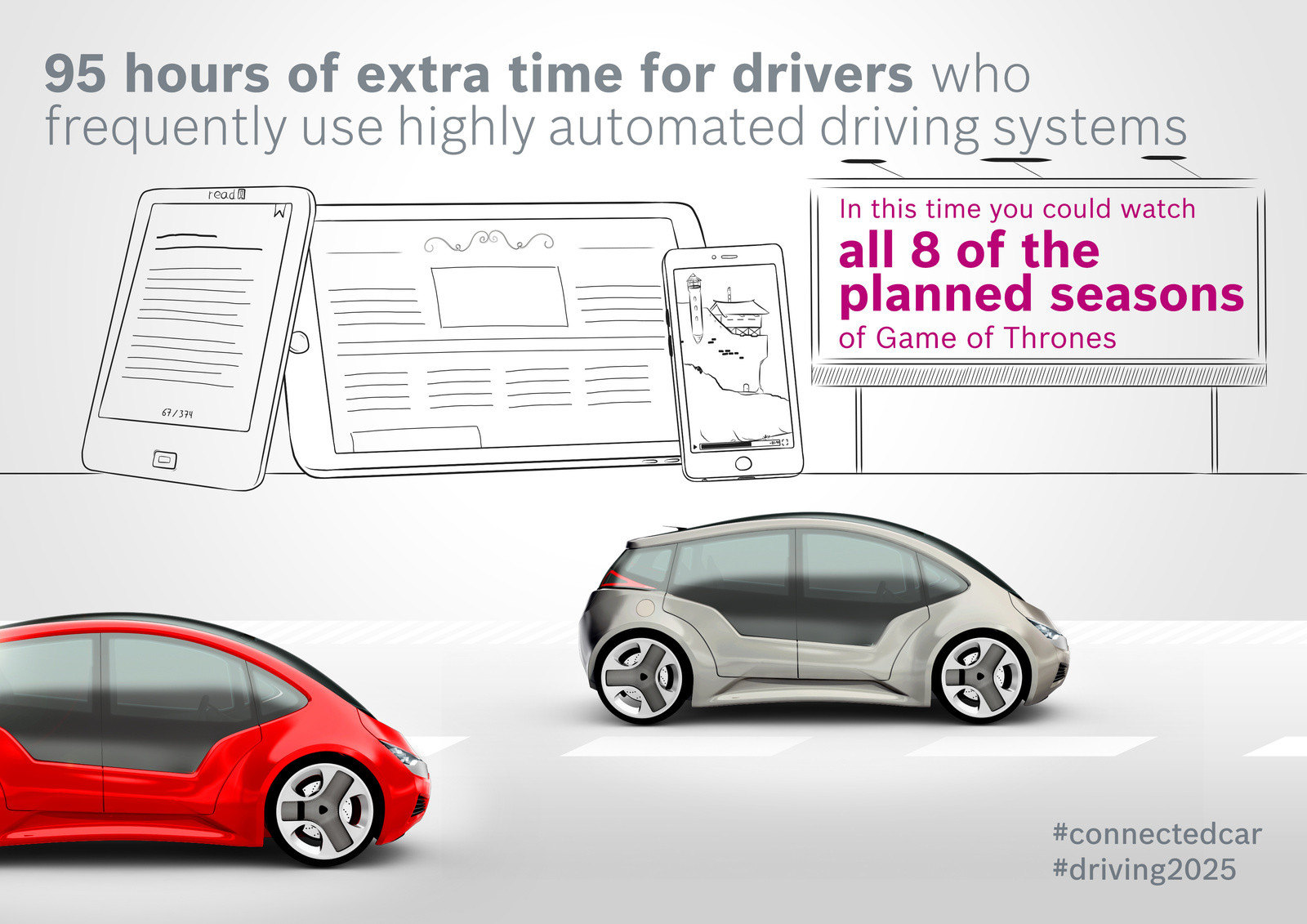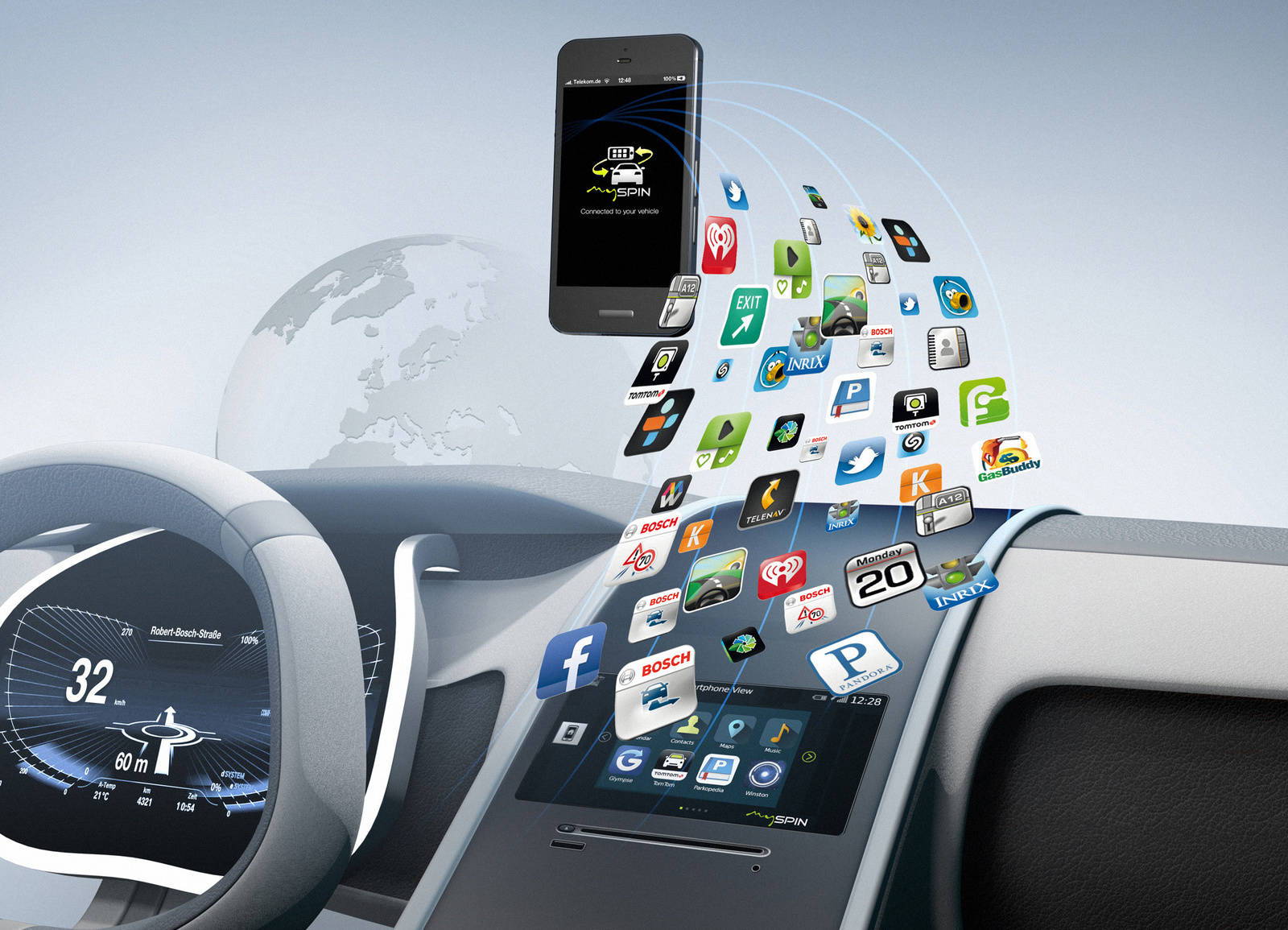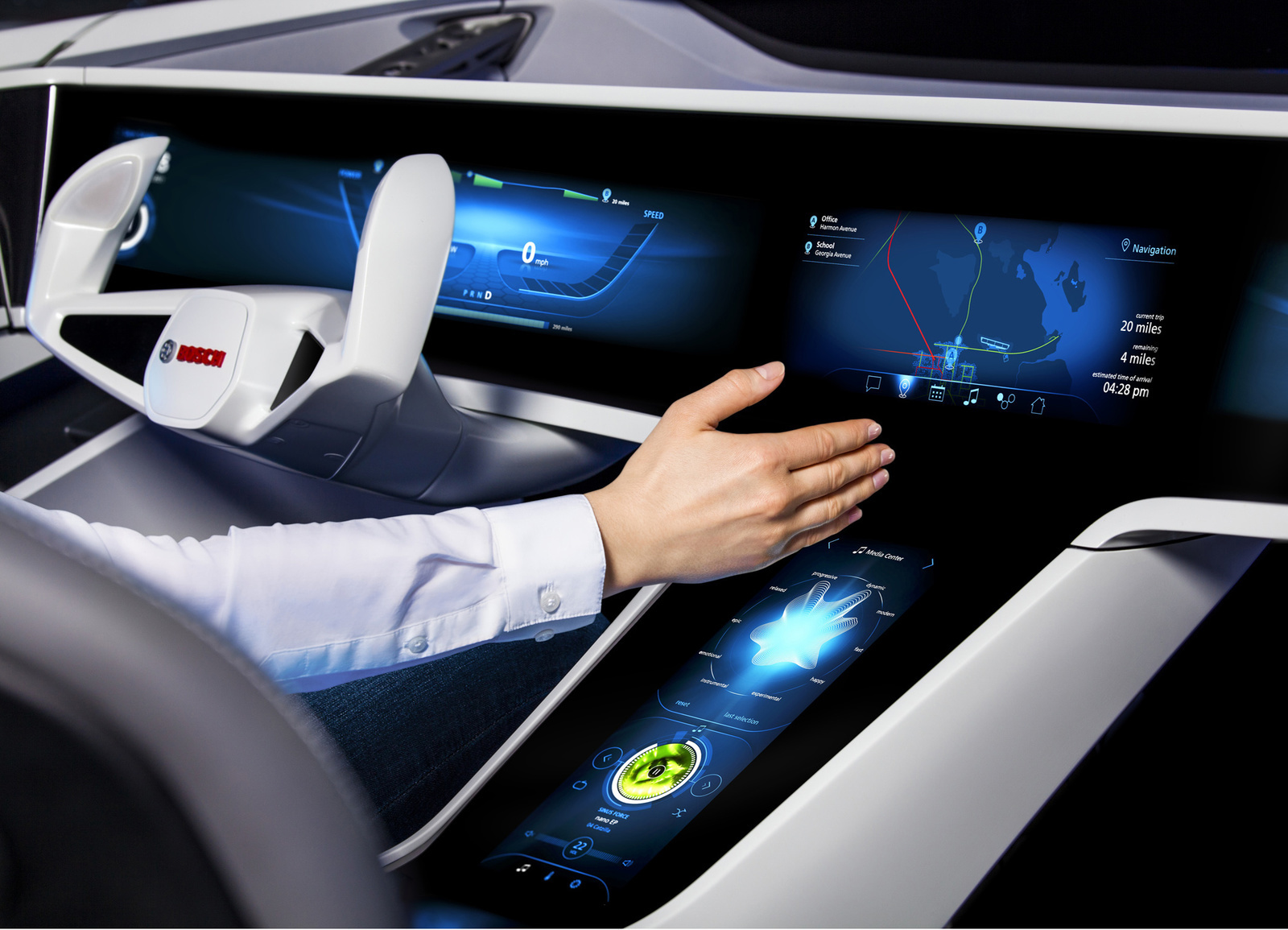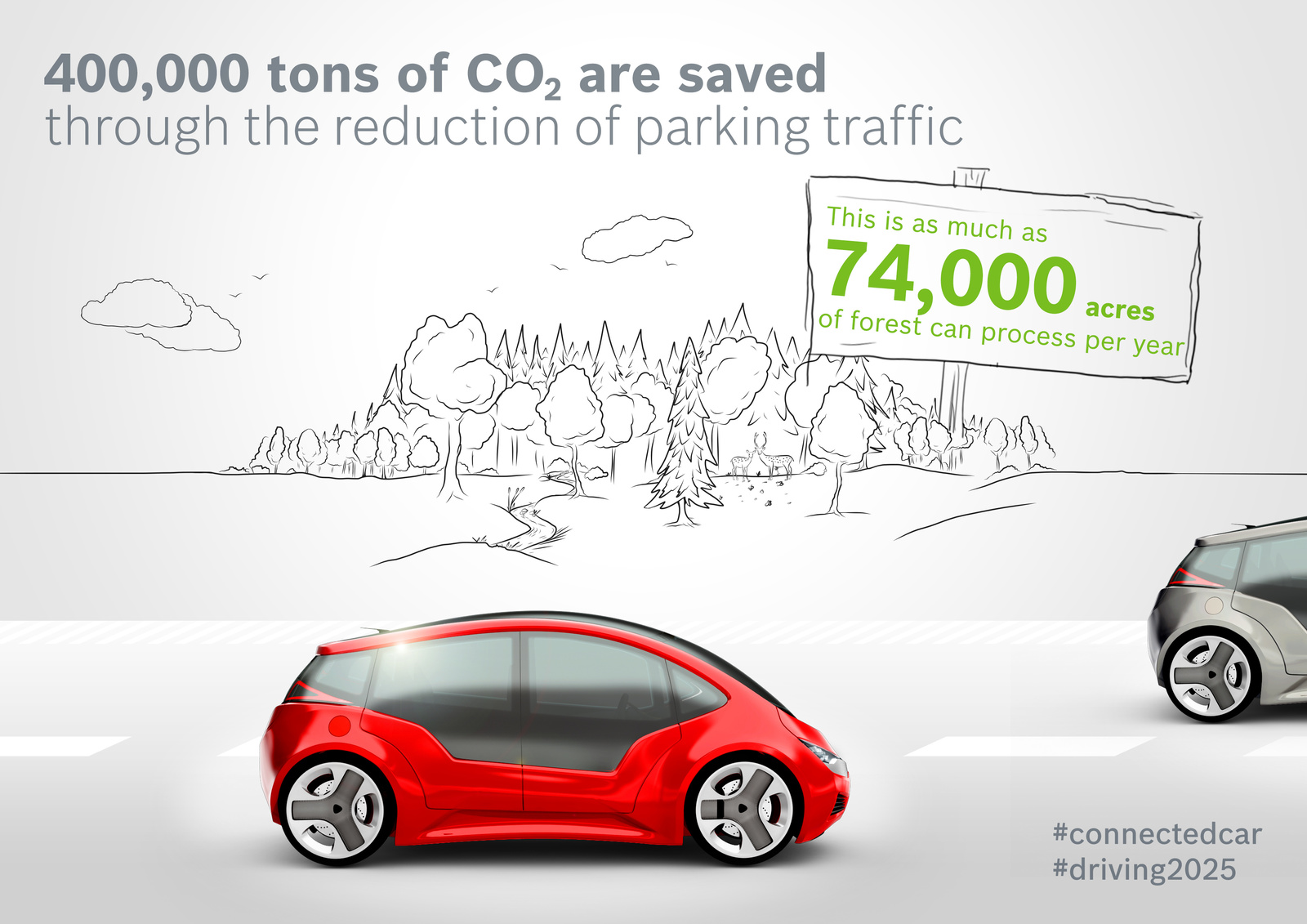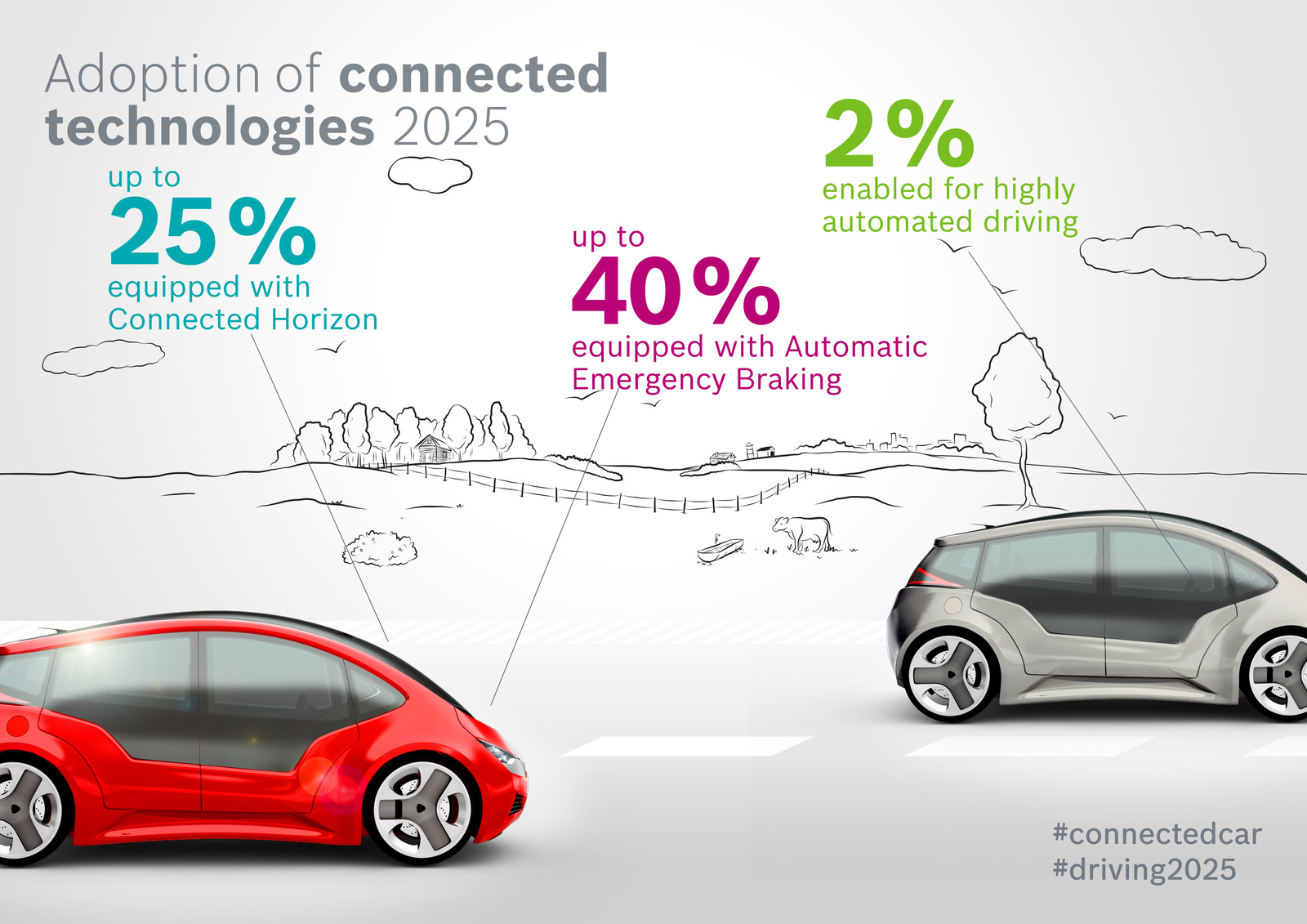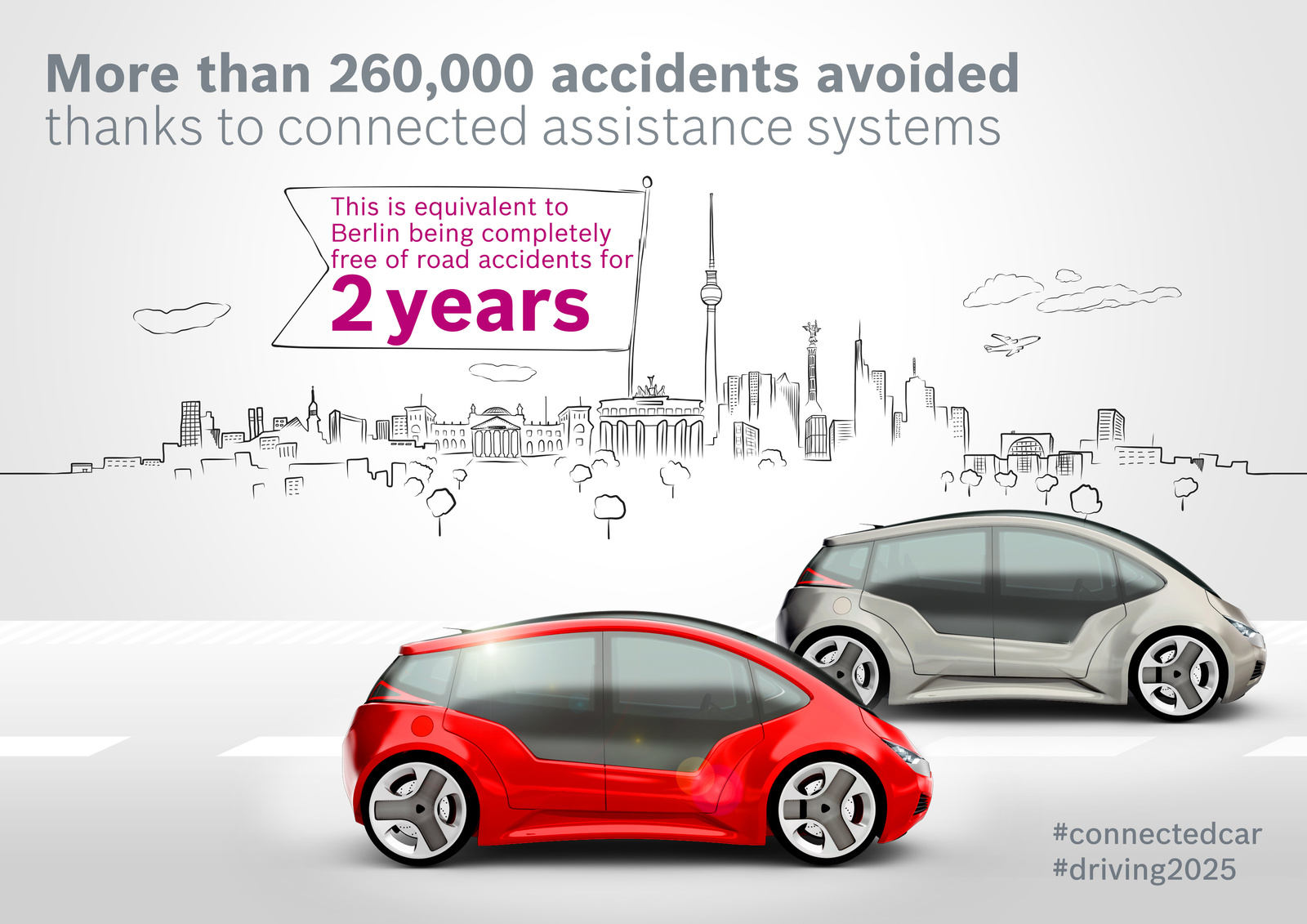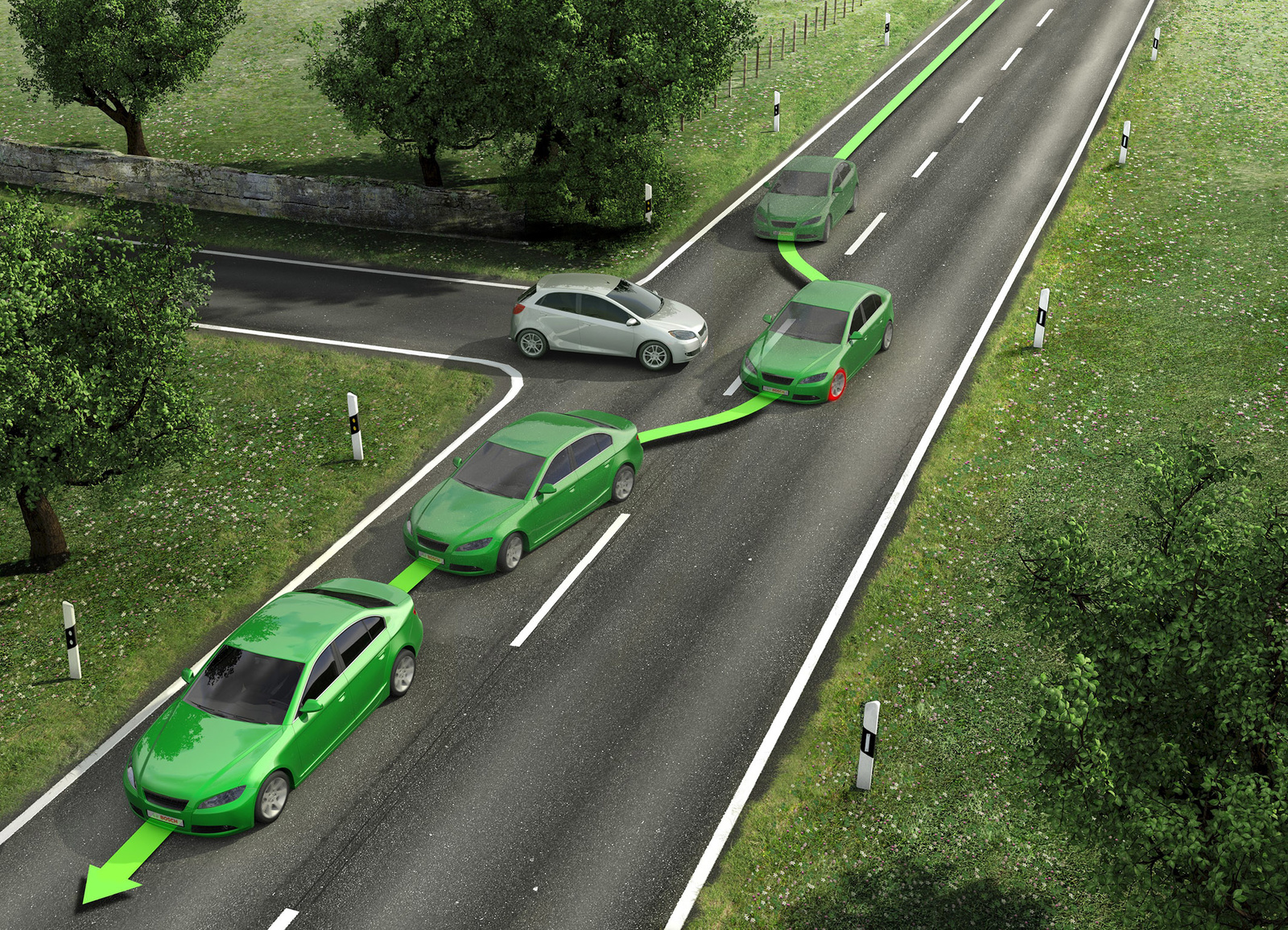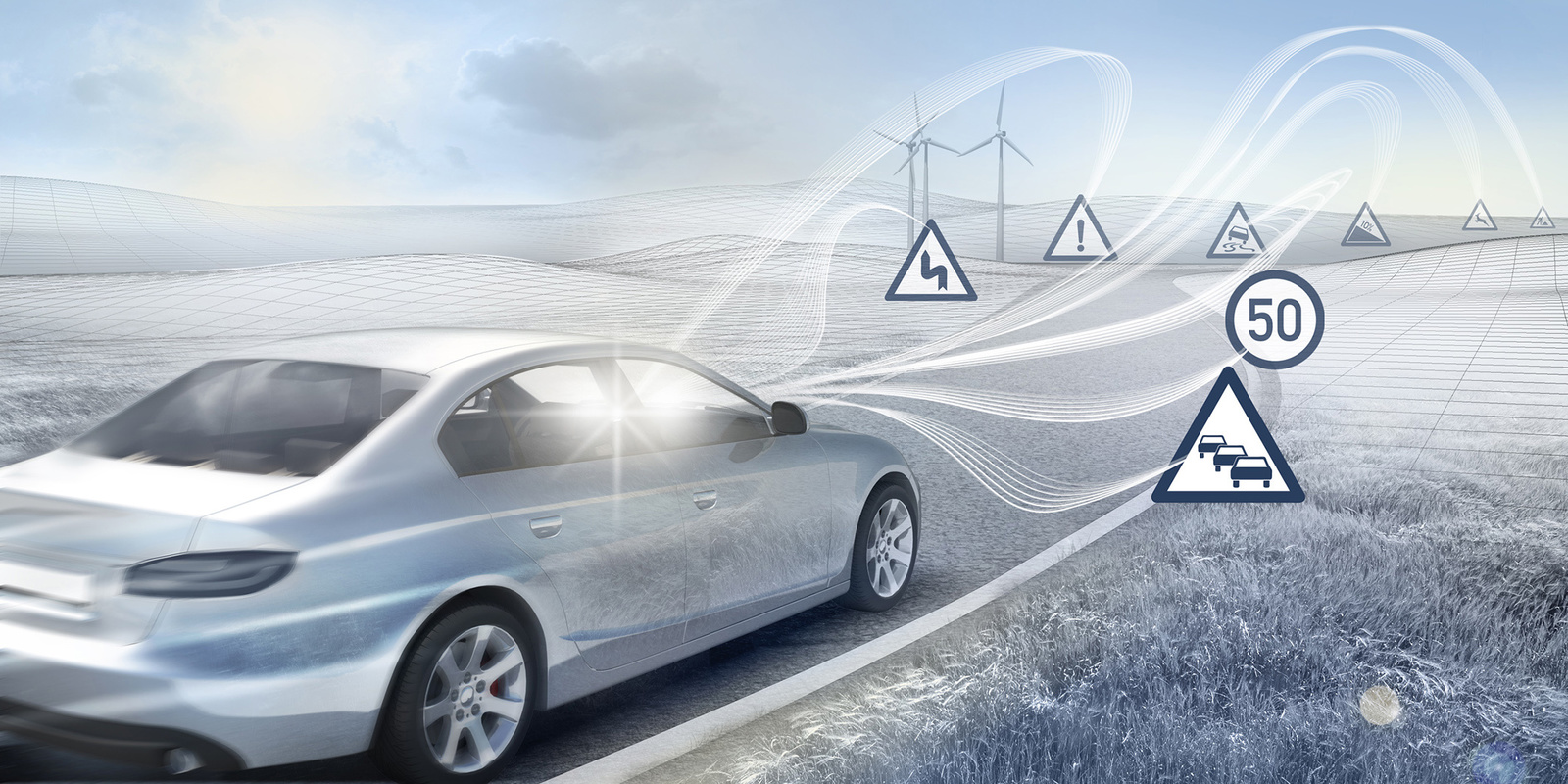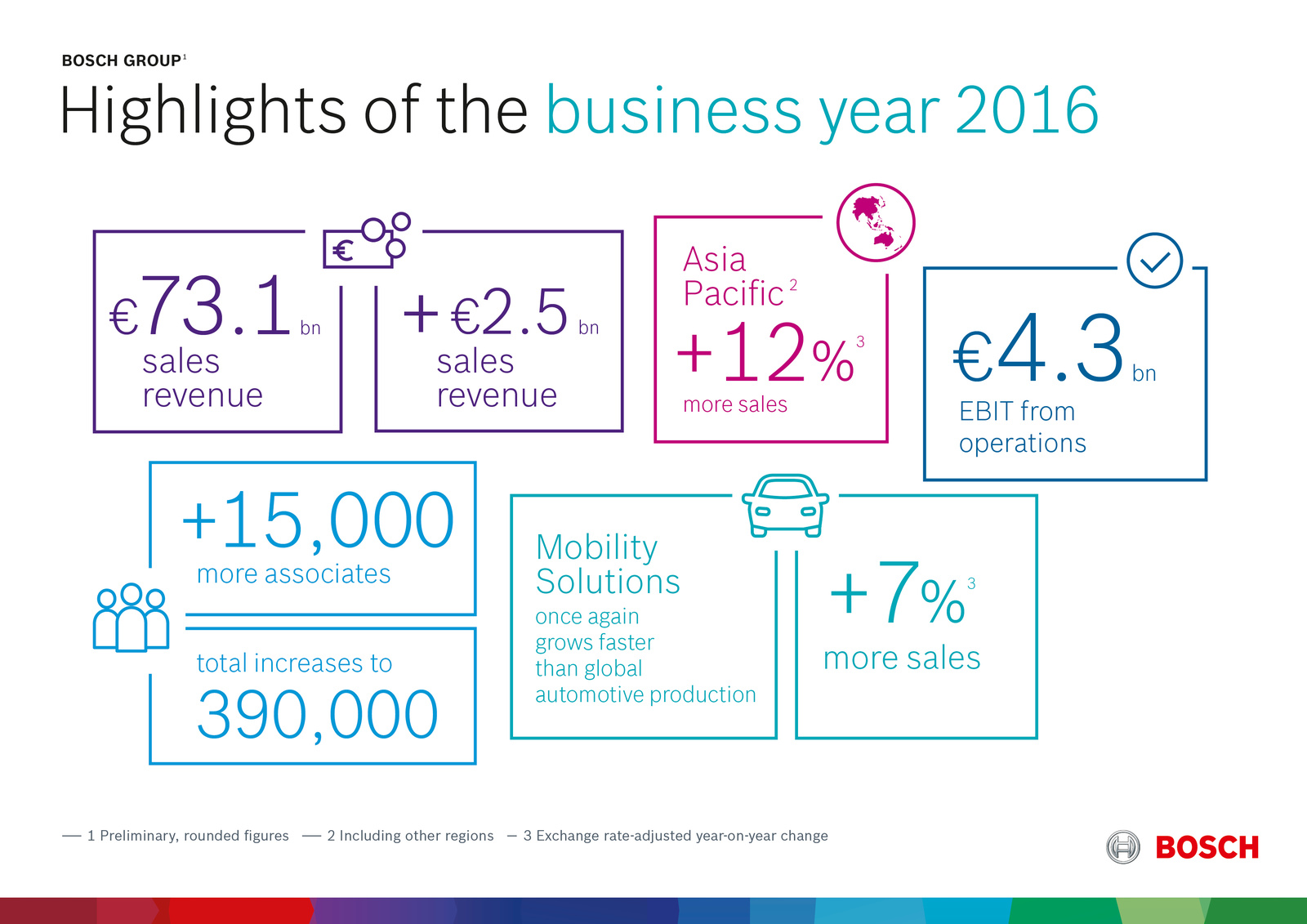 Highlights of the business year 2016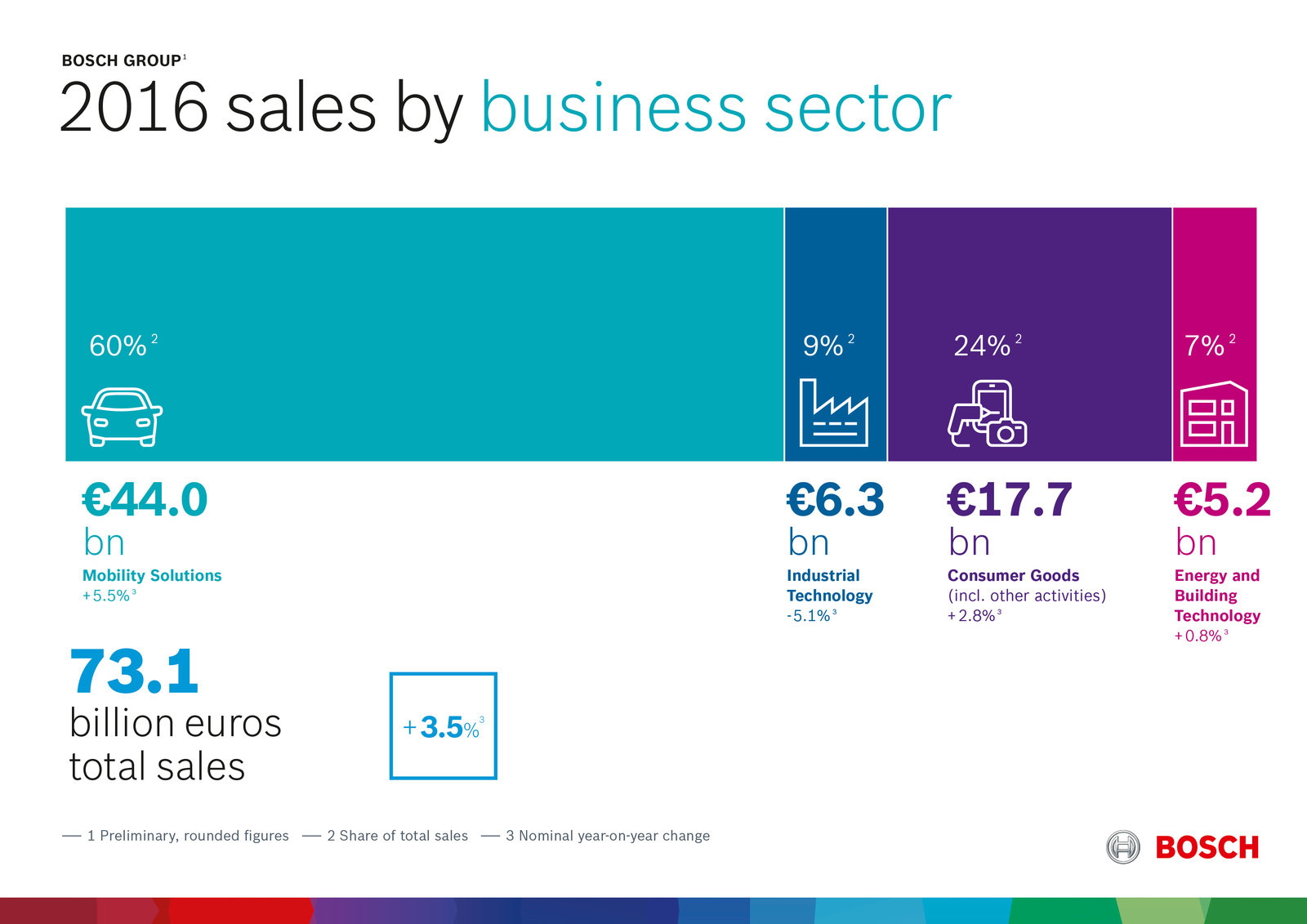 Preliminary key data 2016 Performance by business sector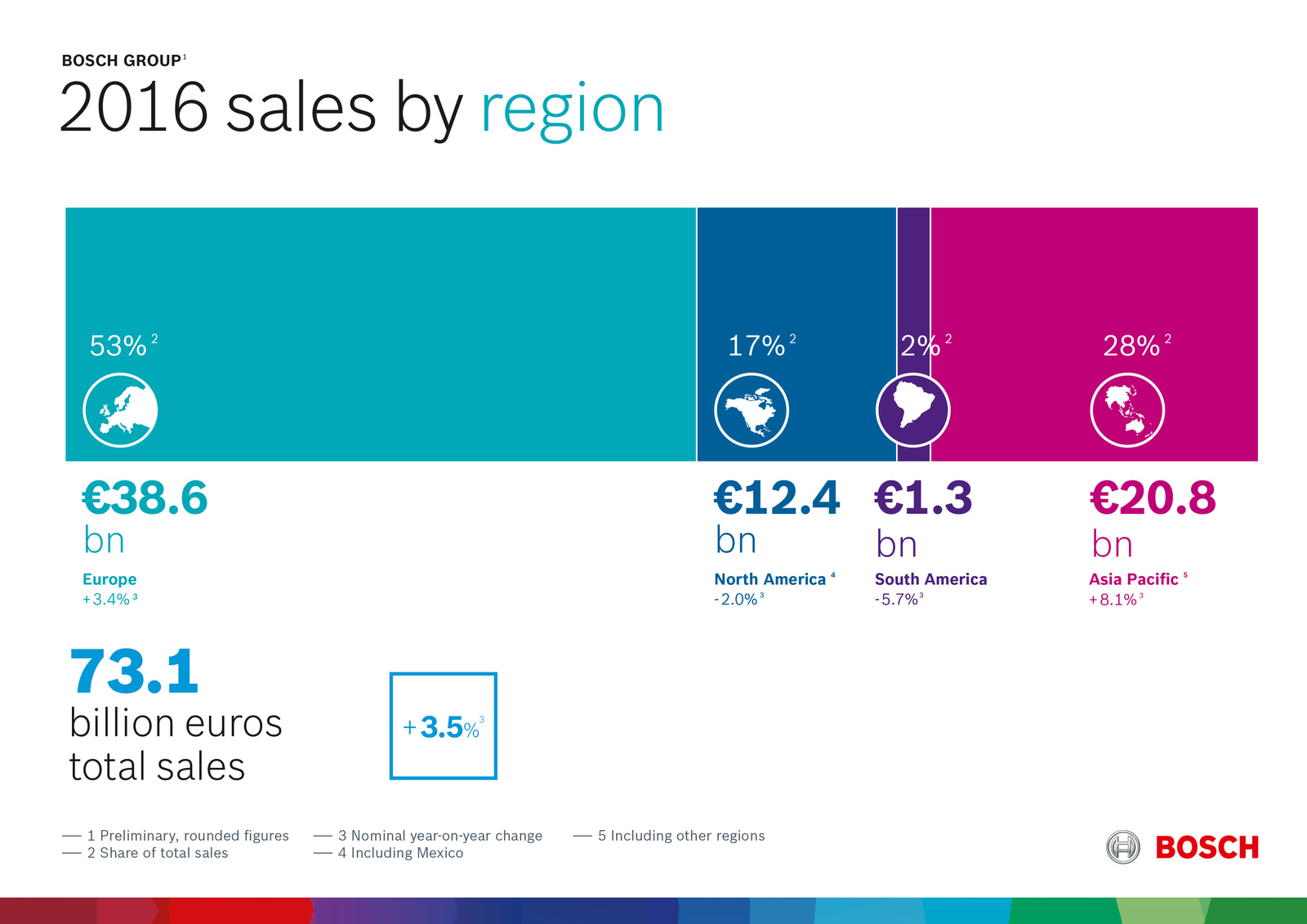 Preliminary key data 2016 Performance by region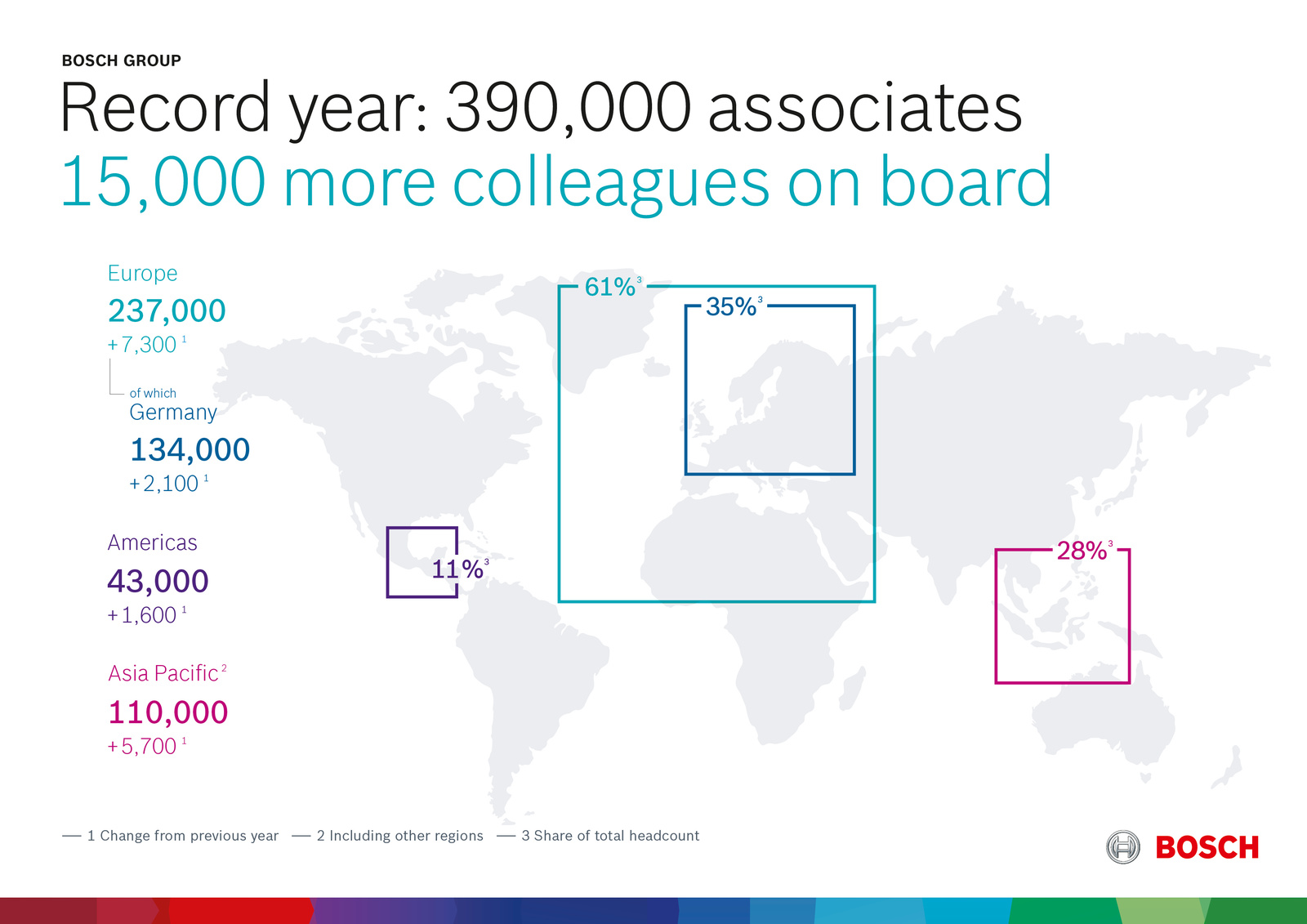 Preliminary key data 2016 Recruitment in Asia Pacific, central and eastern Europe, and Germany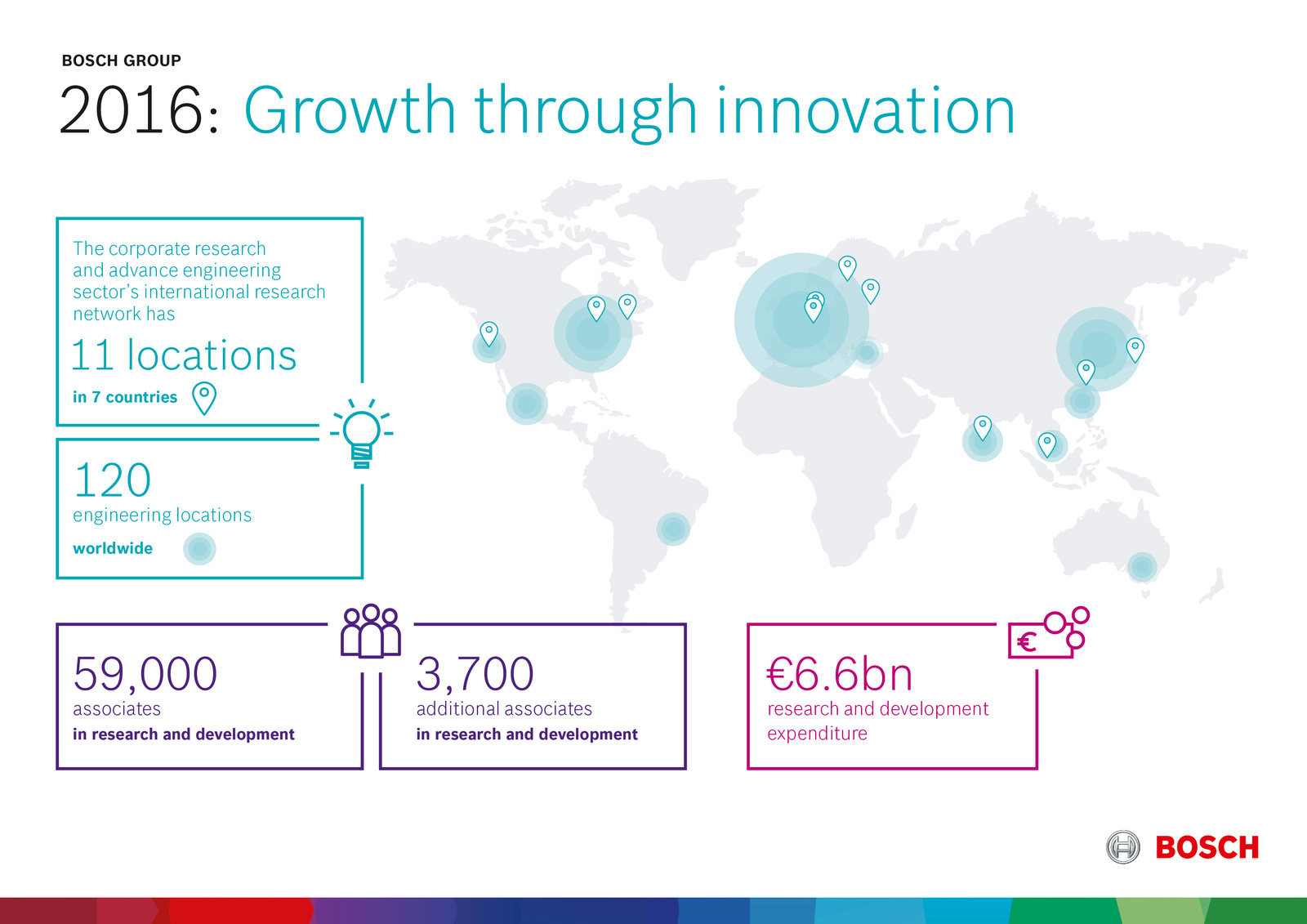 Preliminary key data 2016 Growth through innovation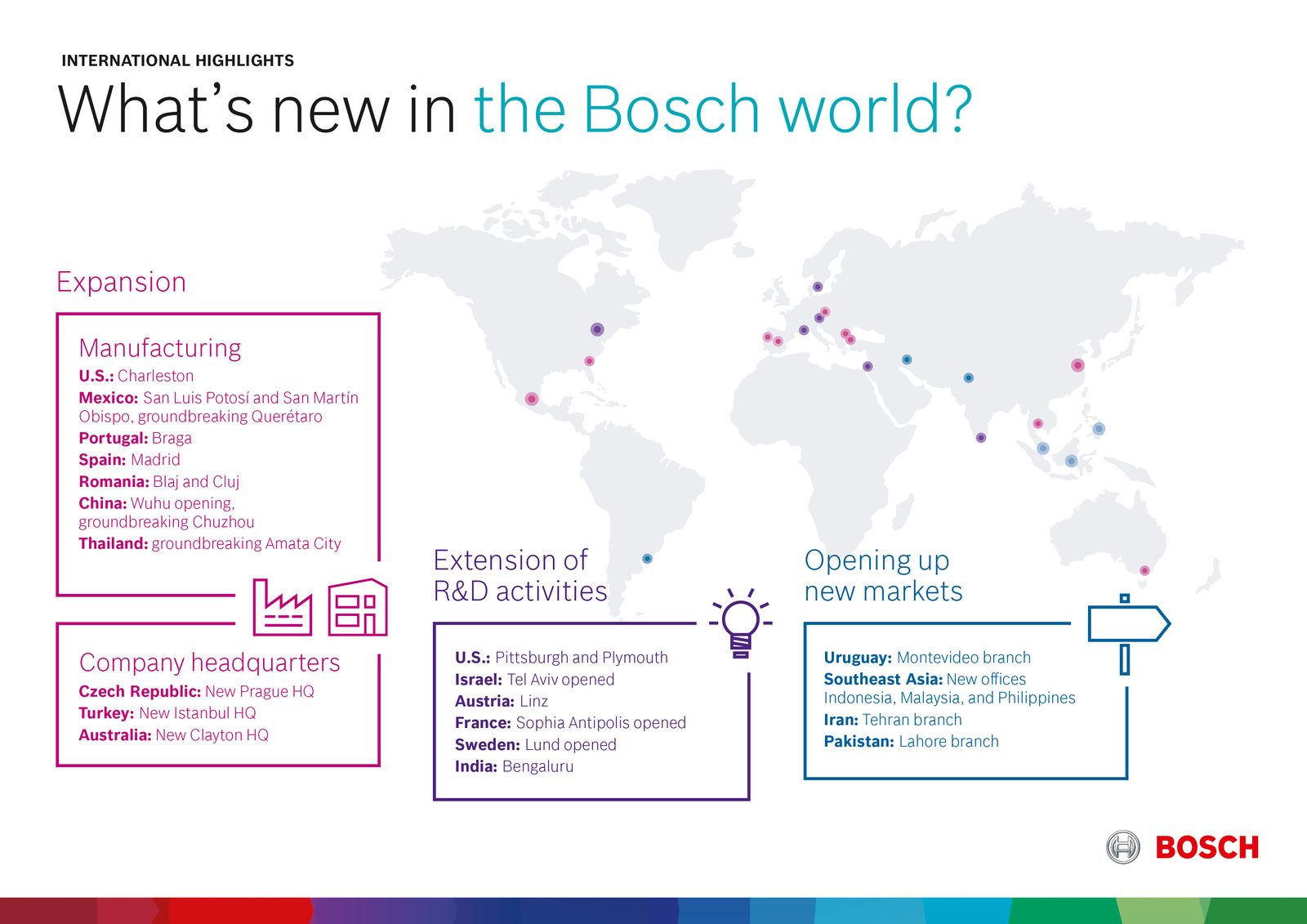 Bosch news from around the world: Expansion of international activities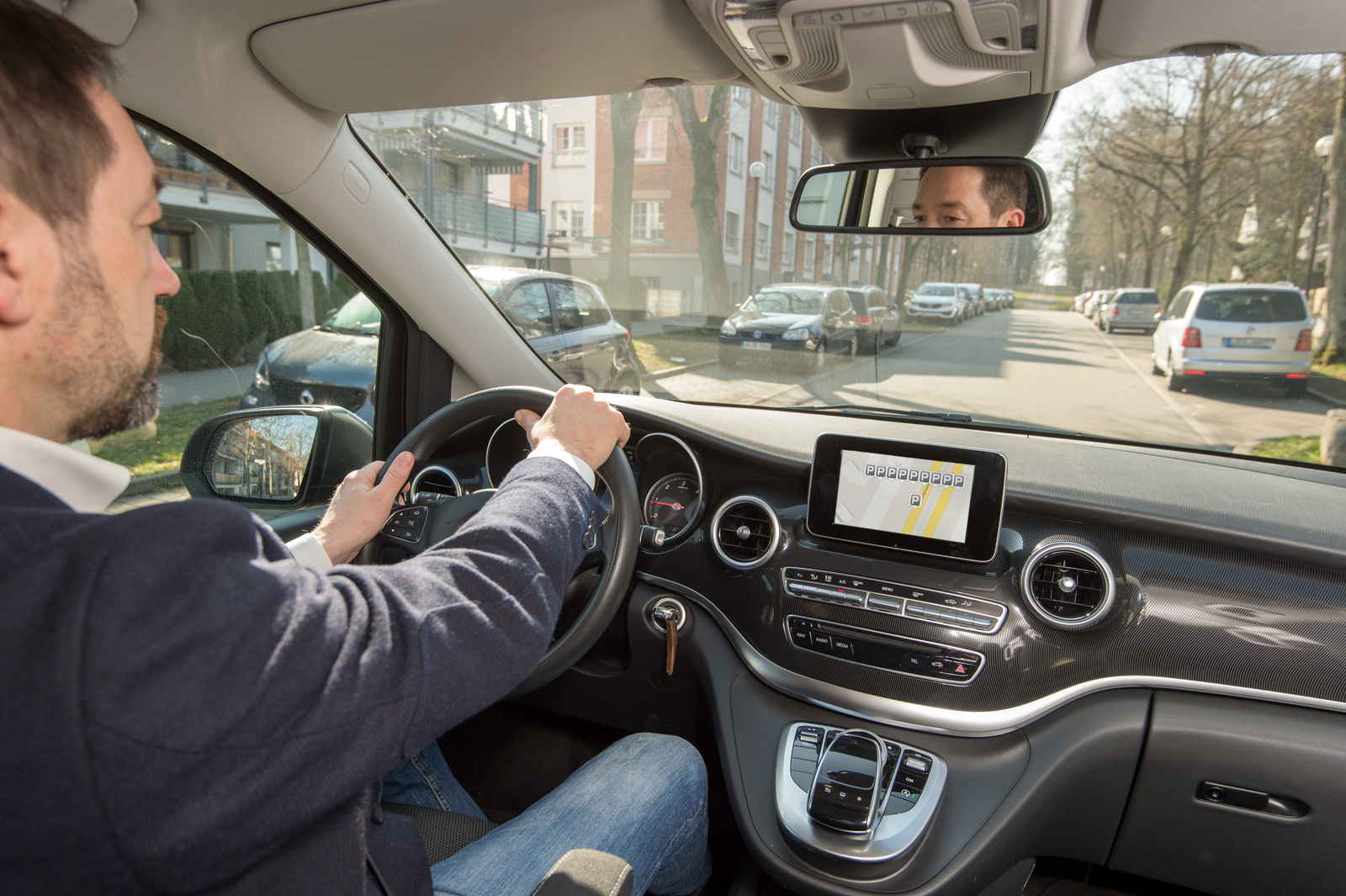 Saving valuable time with the Bosch connected parking function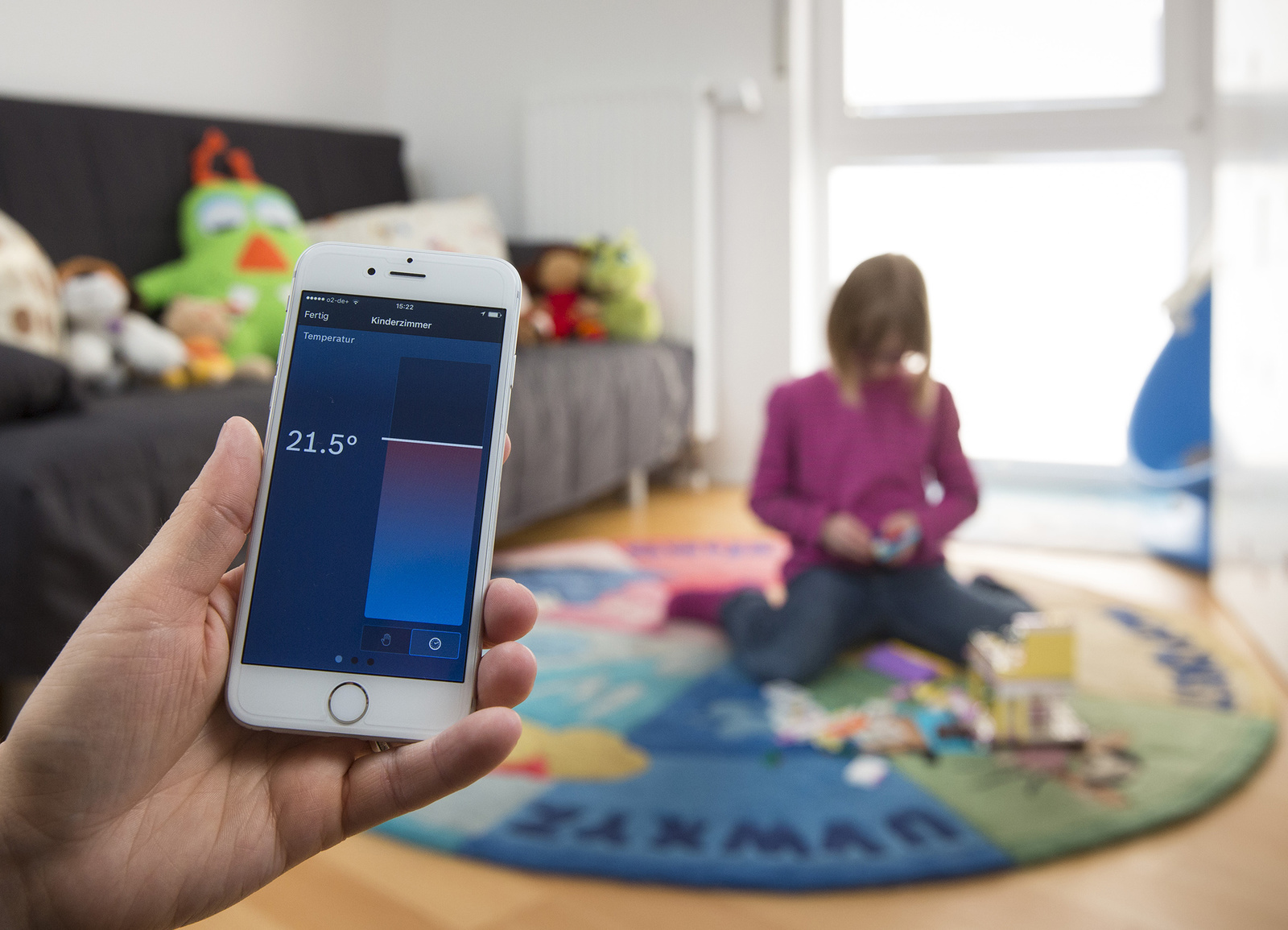 Smart home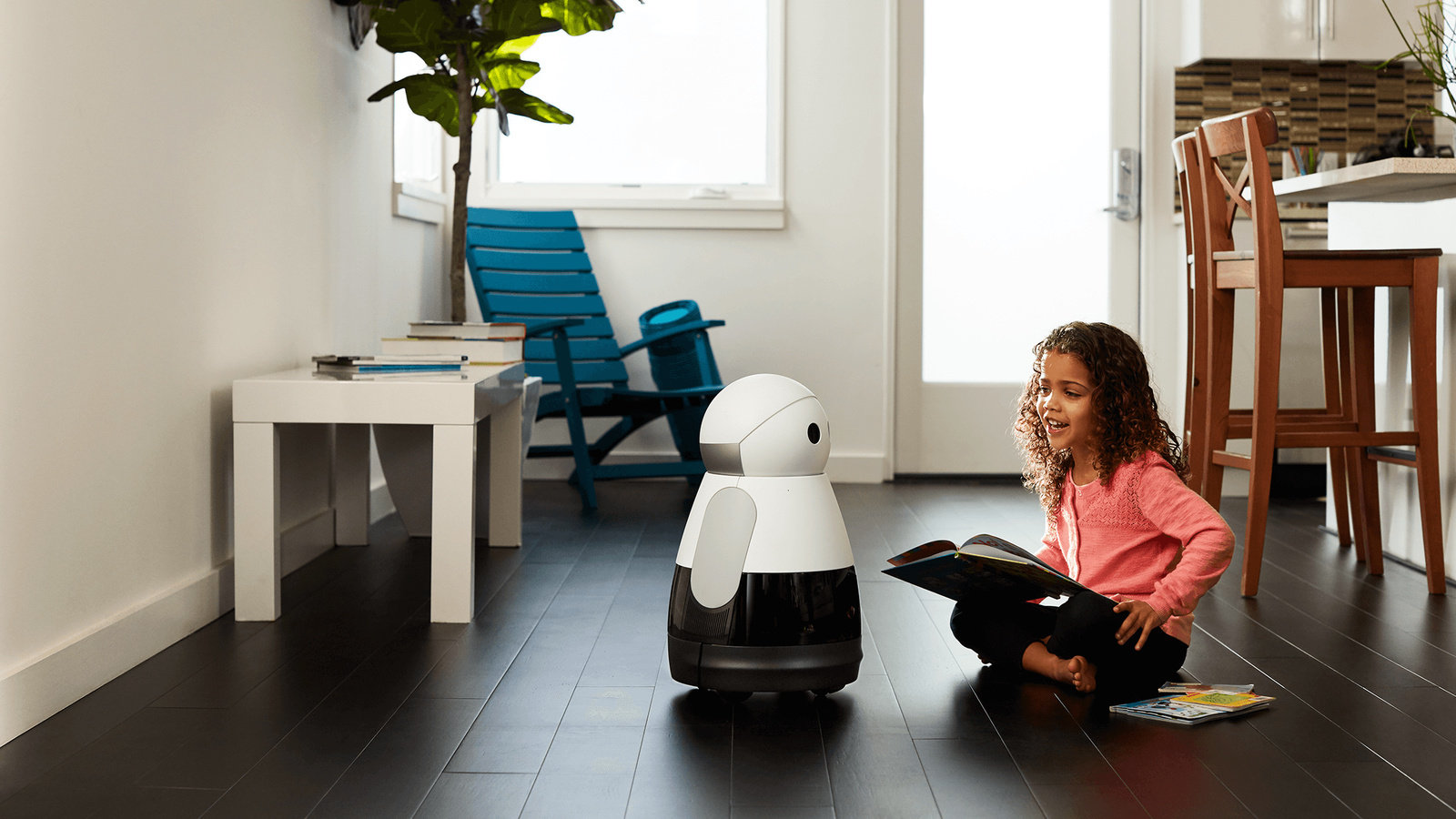 For Bosch, intelligent assistants are the answer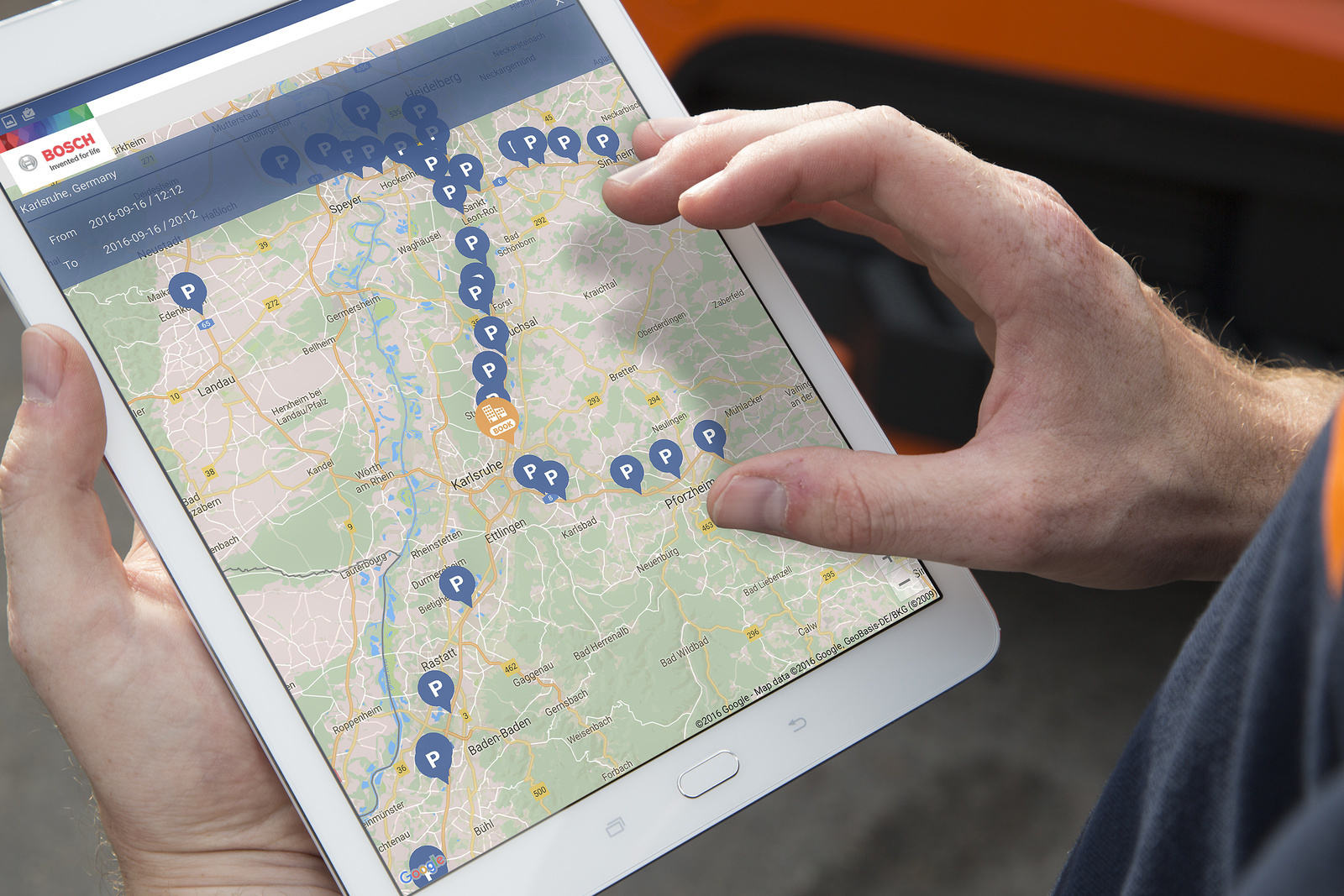 Bosch secure truck parking: security for drivers and freight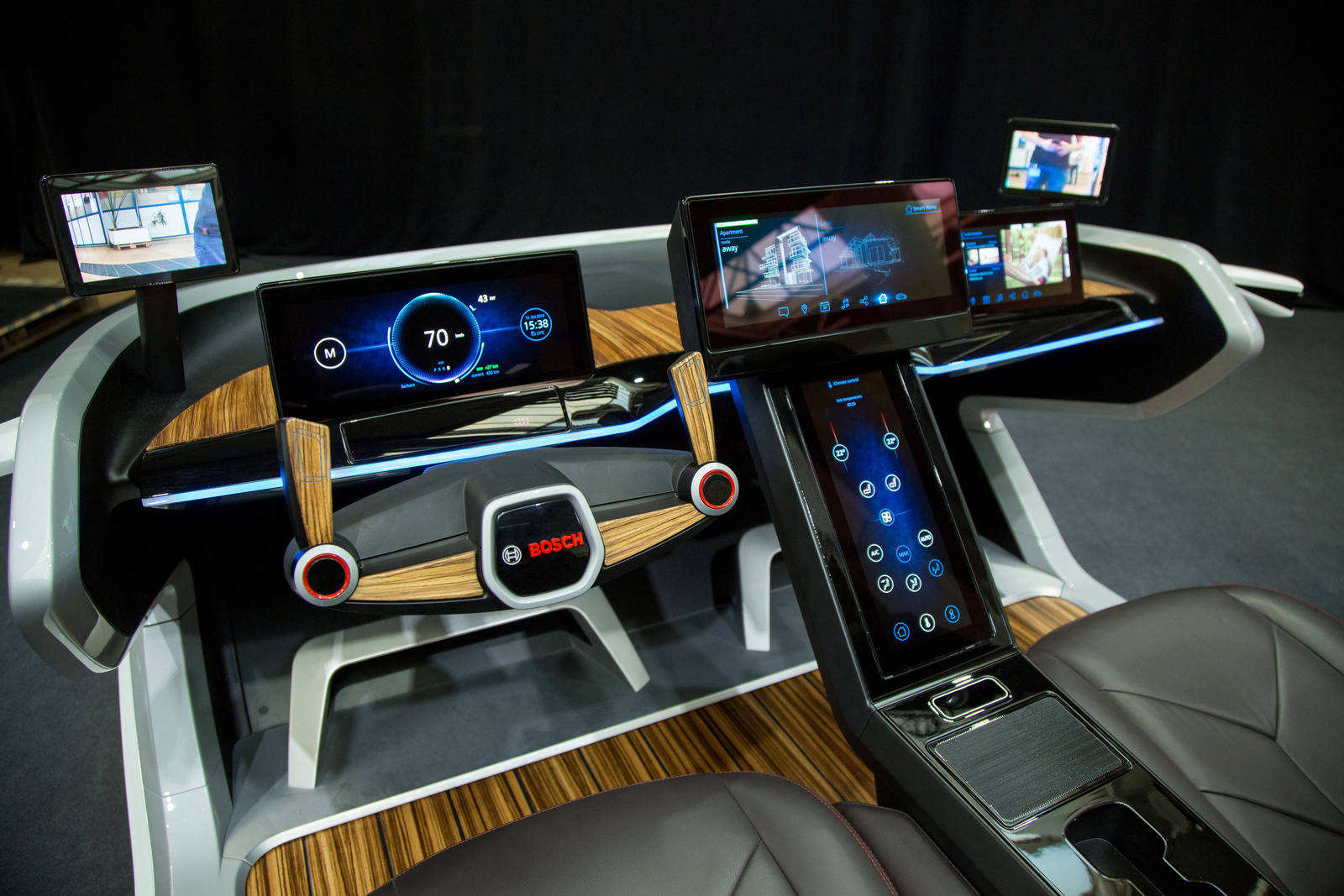 Cars are becoming smart assistants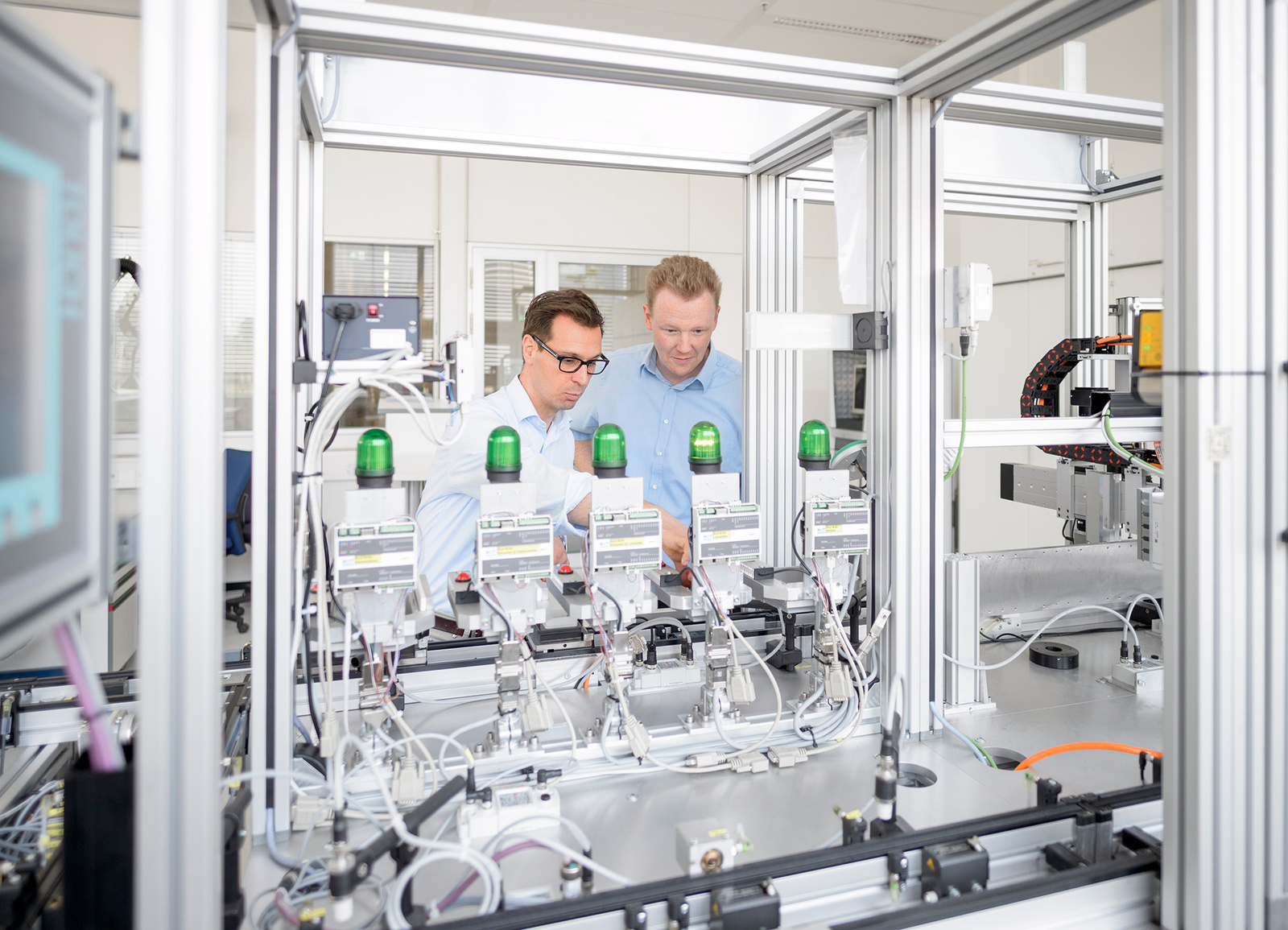 Bosch: data mining relating to Industry 4.0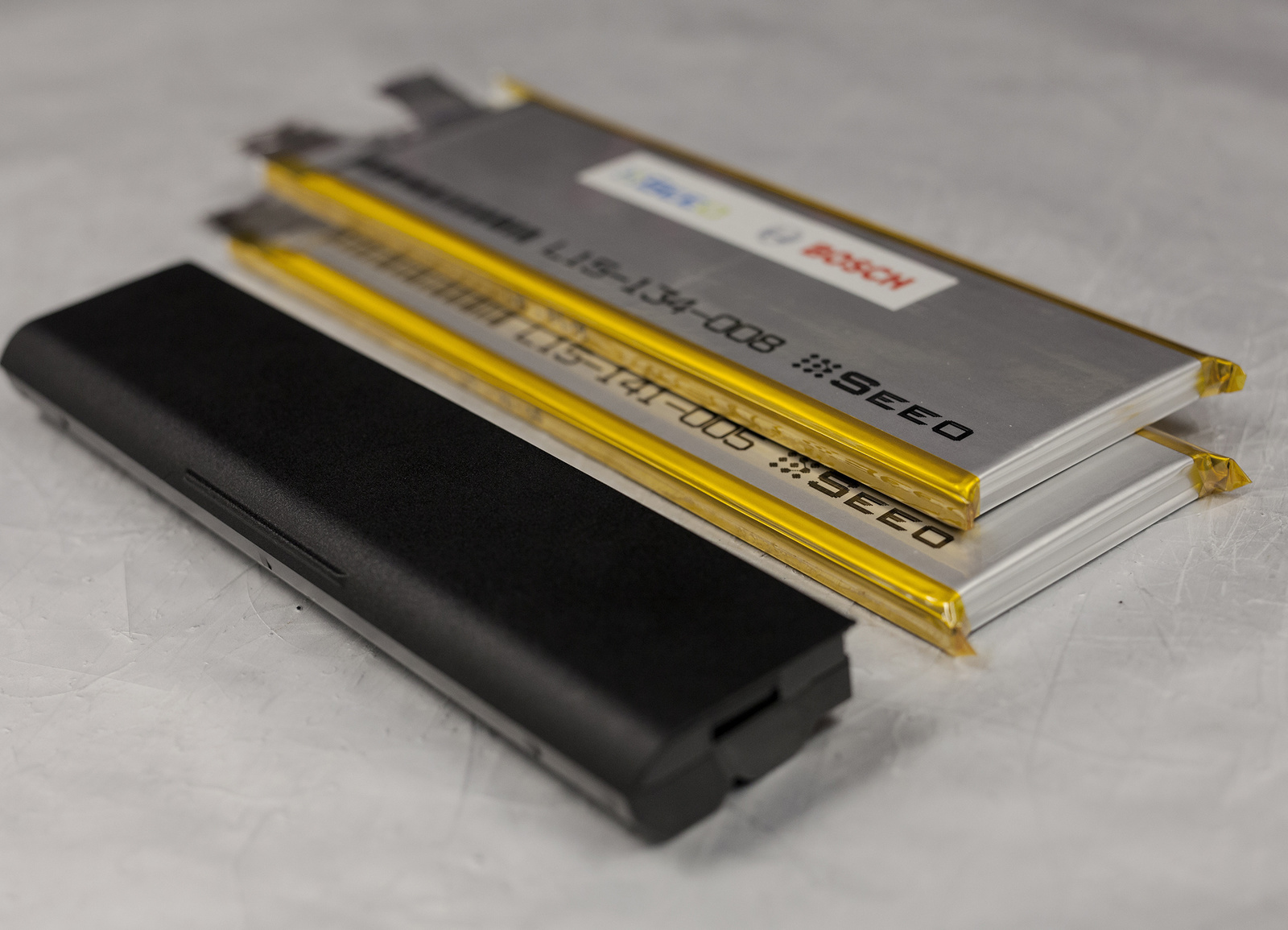 New battery made of solid-state cells compared to a battery of a netbook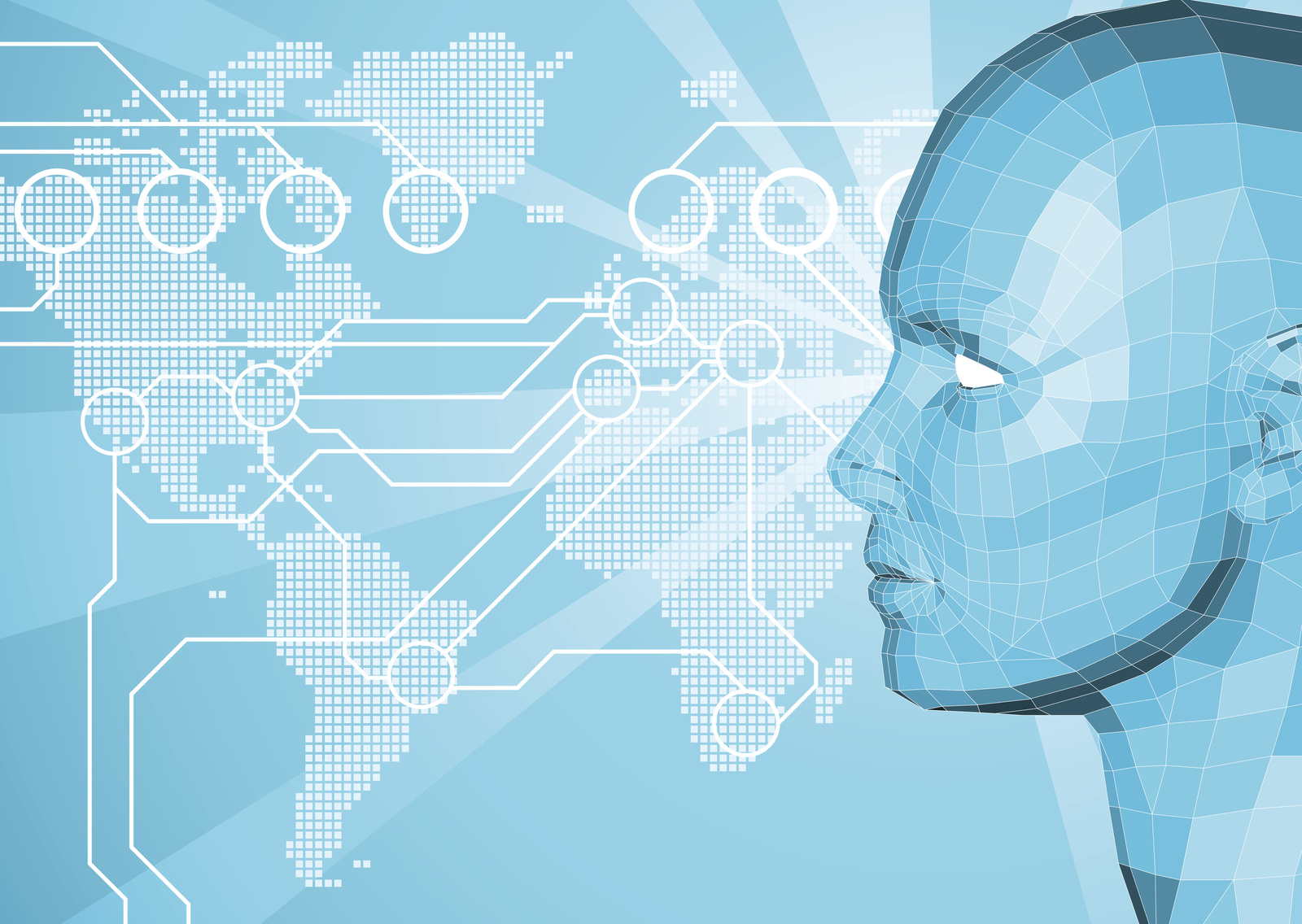 Artificial intelligence: 300 million euros for new center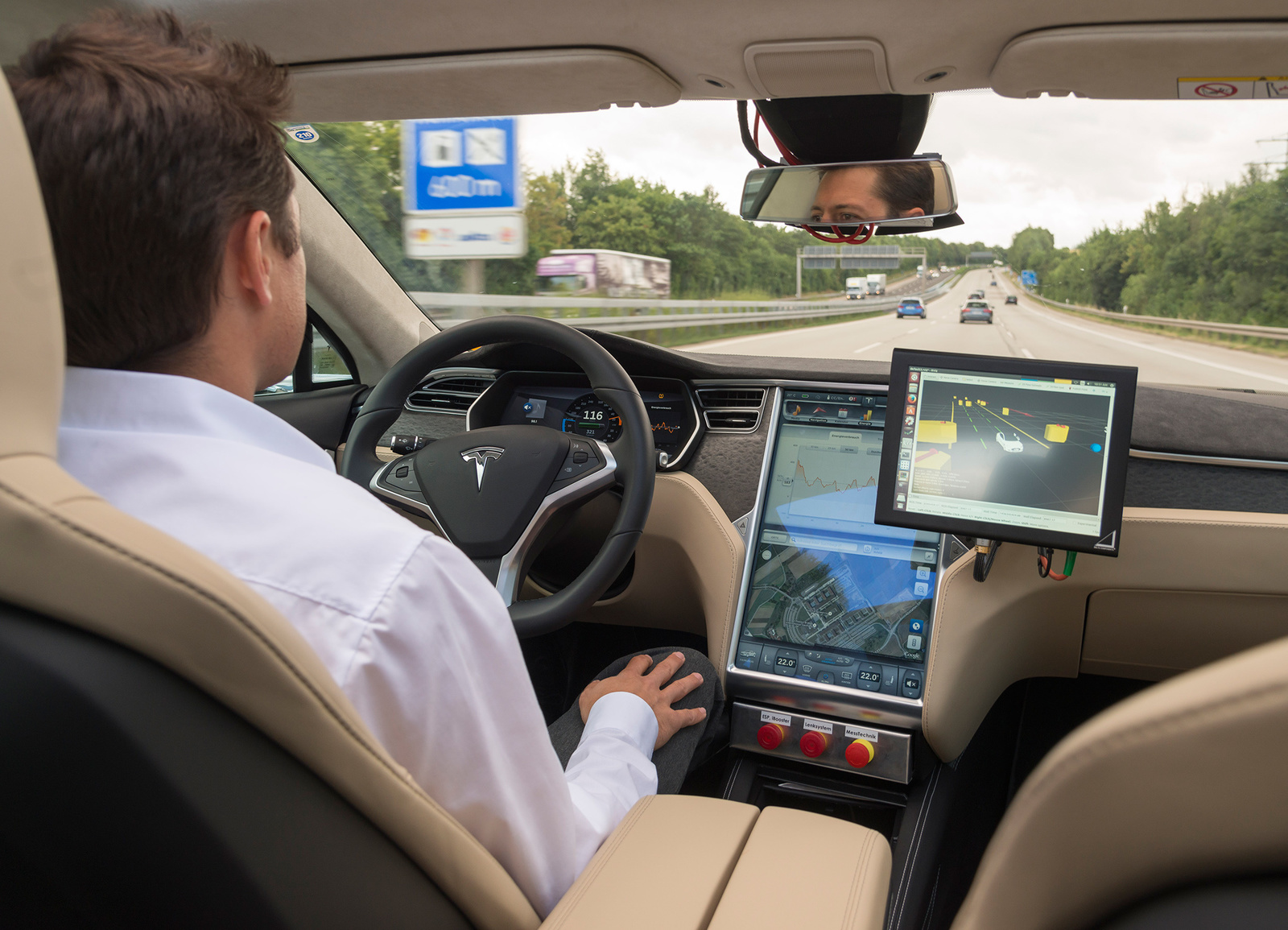 The future of mobility: vision zero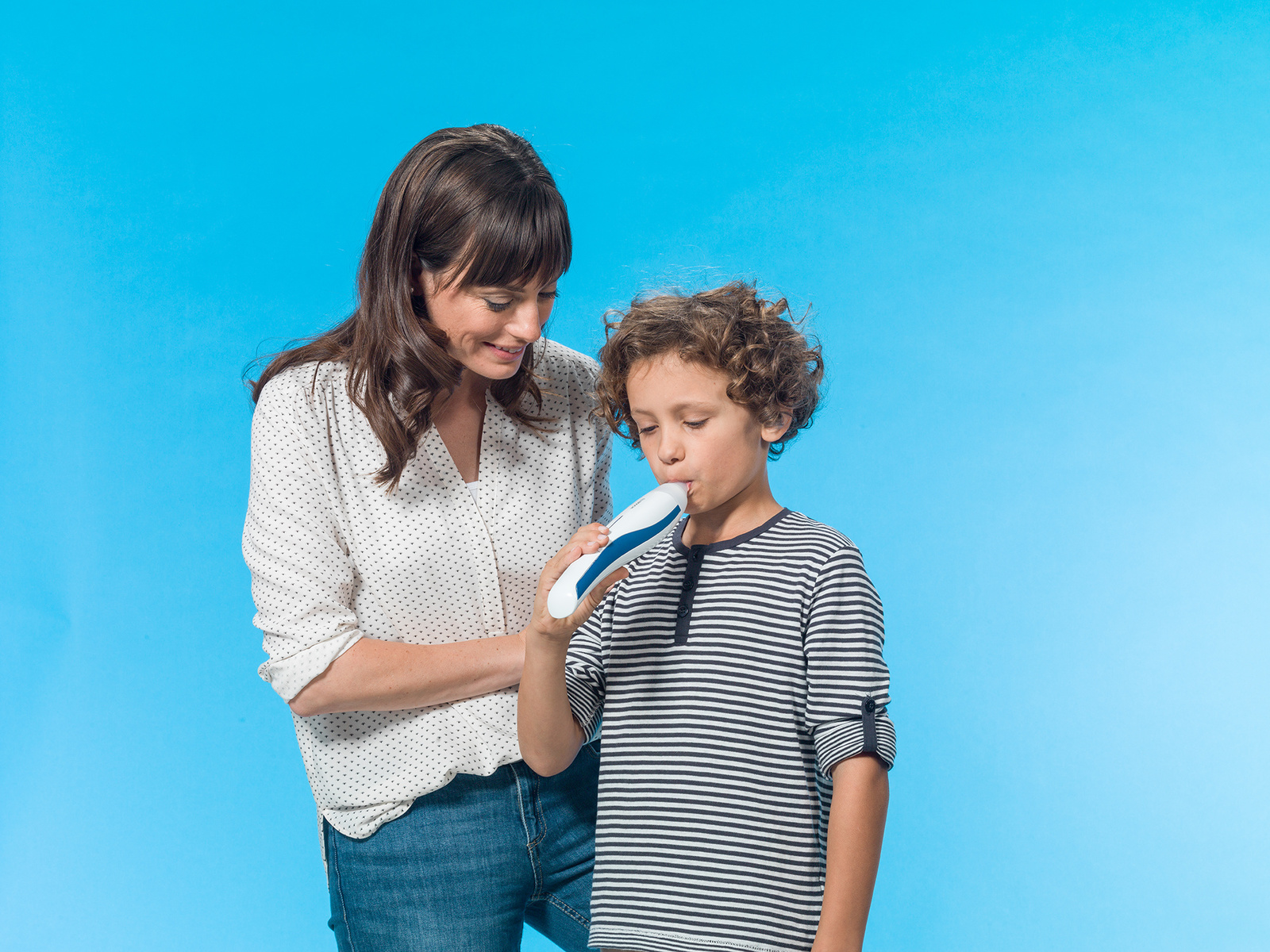 Vivatmo me – the world's first patient device for asthmatics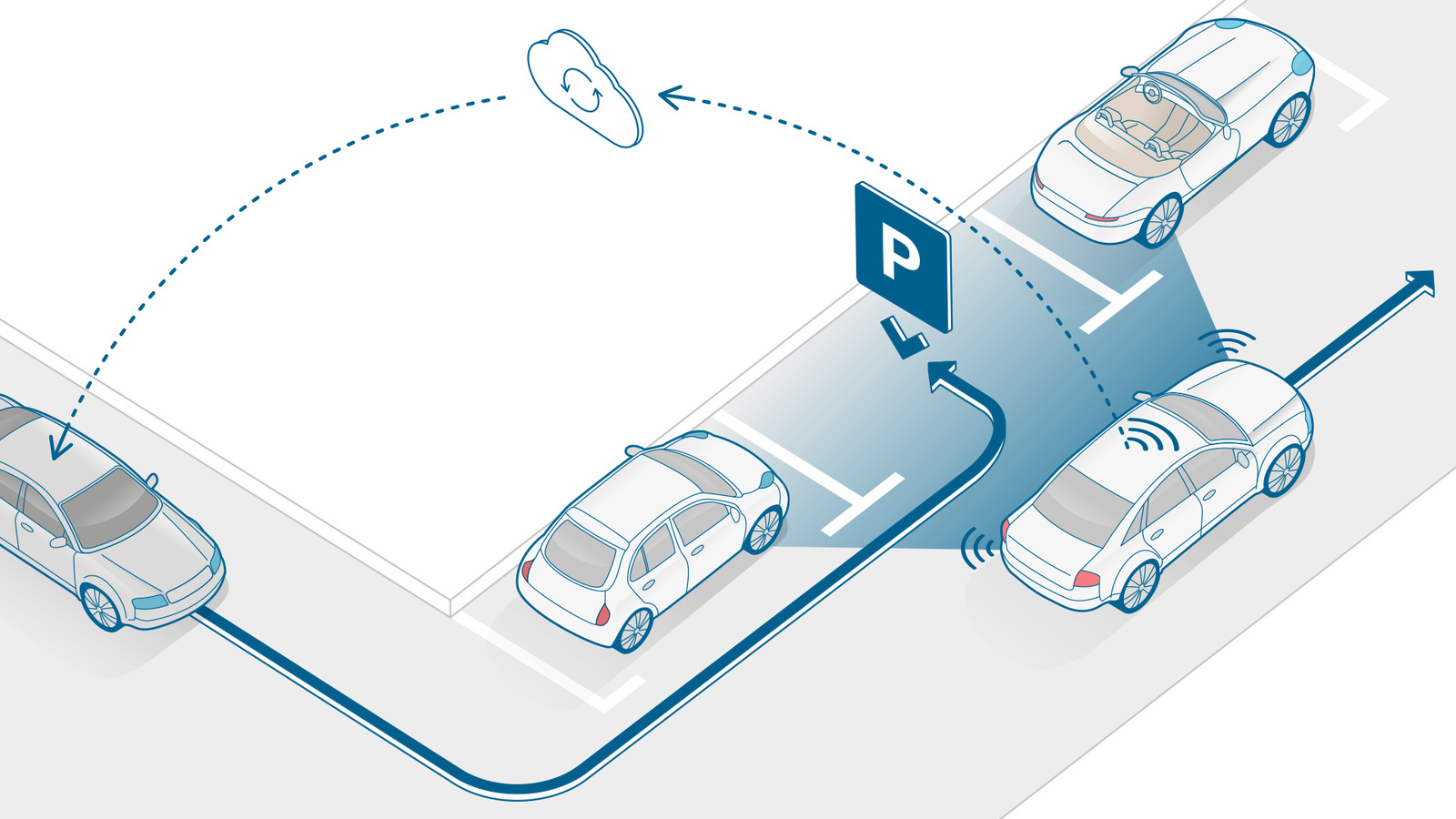 Bosch is driving new mobility forward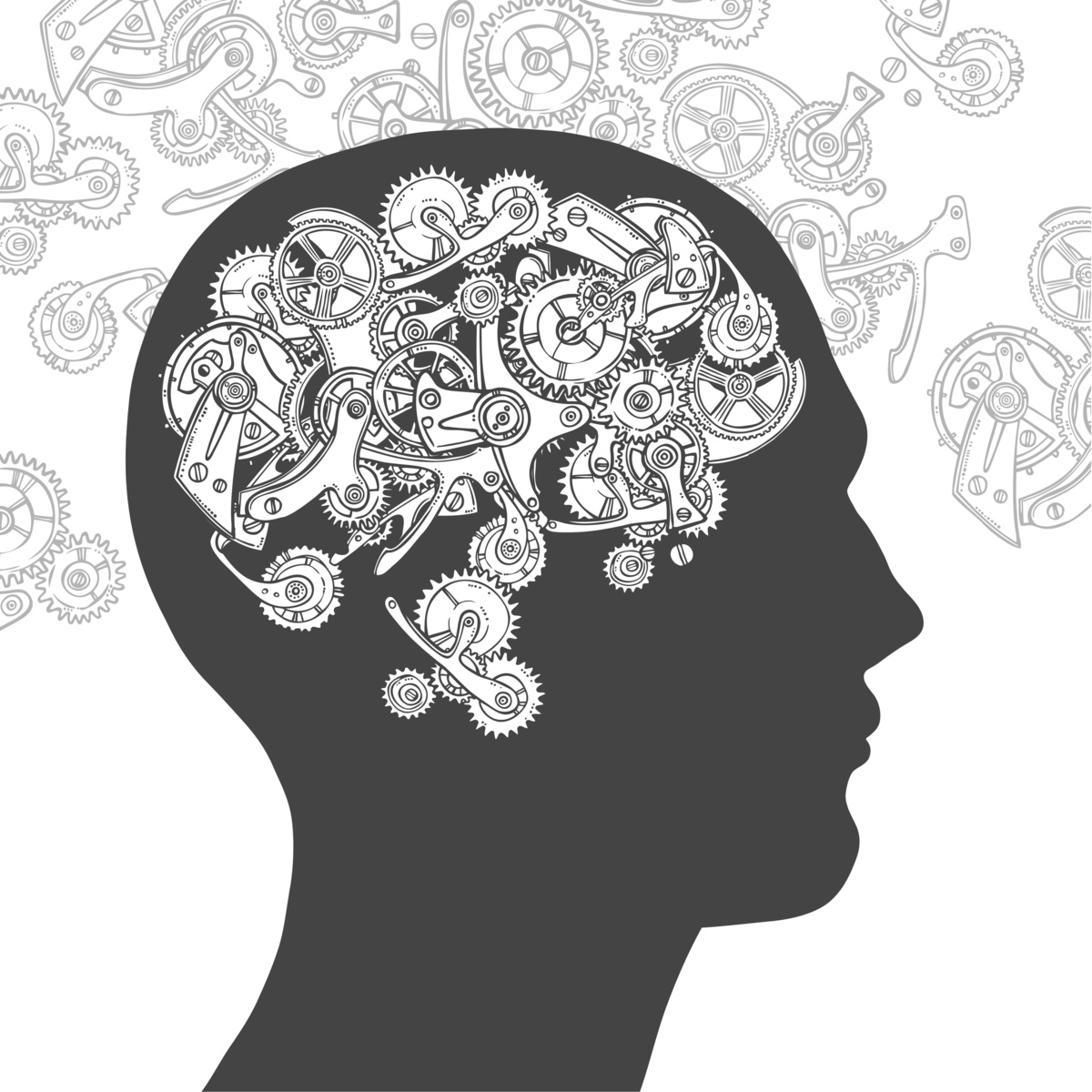 Artificial intelligence rounds off IoT expertise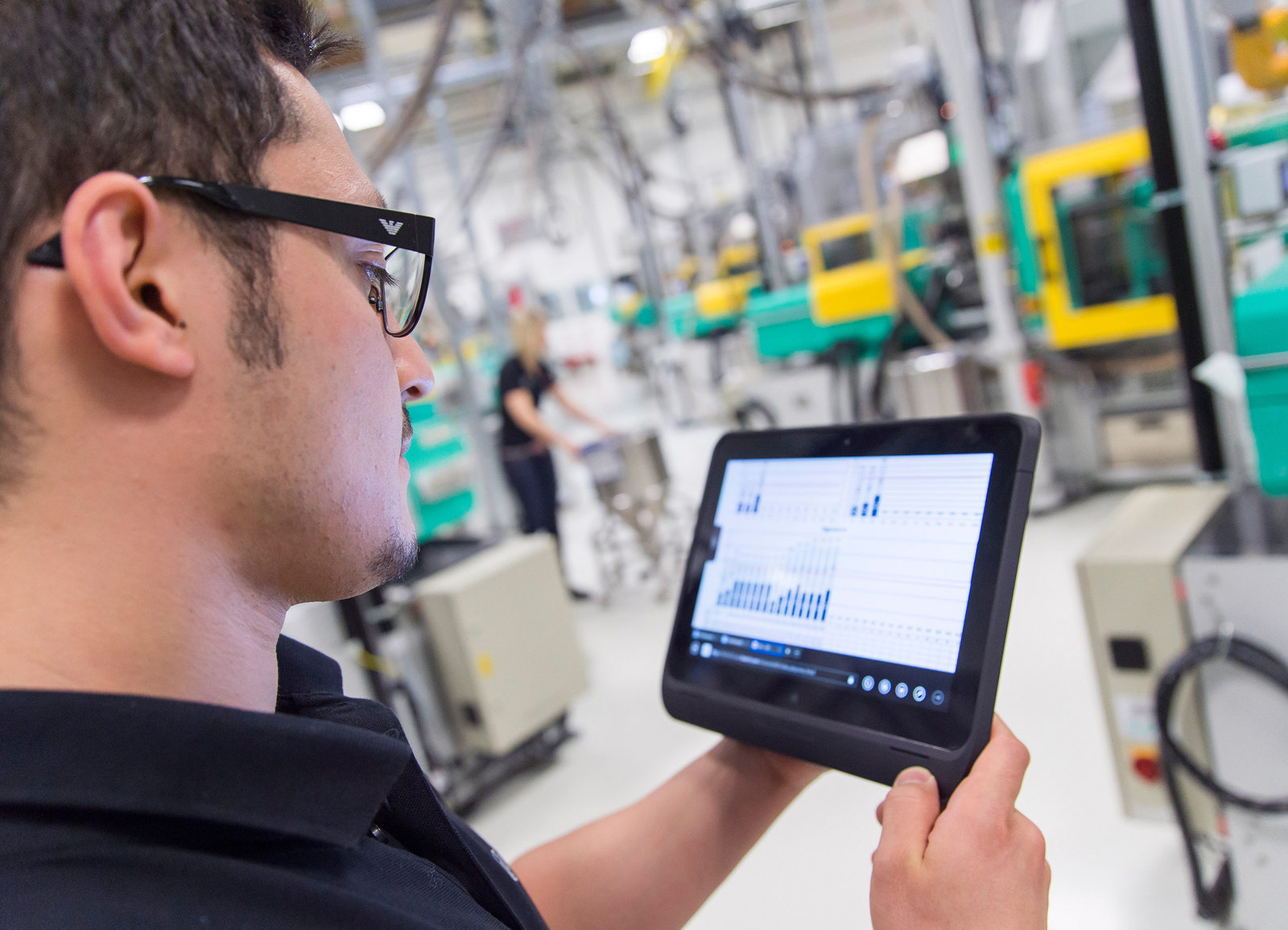 Industry 4.0 at Bosch – connected manufacturing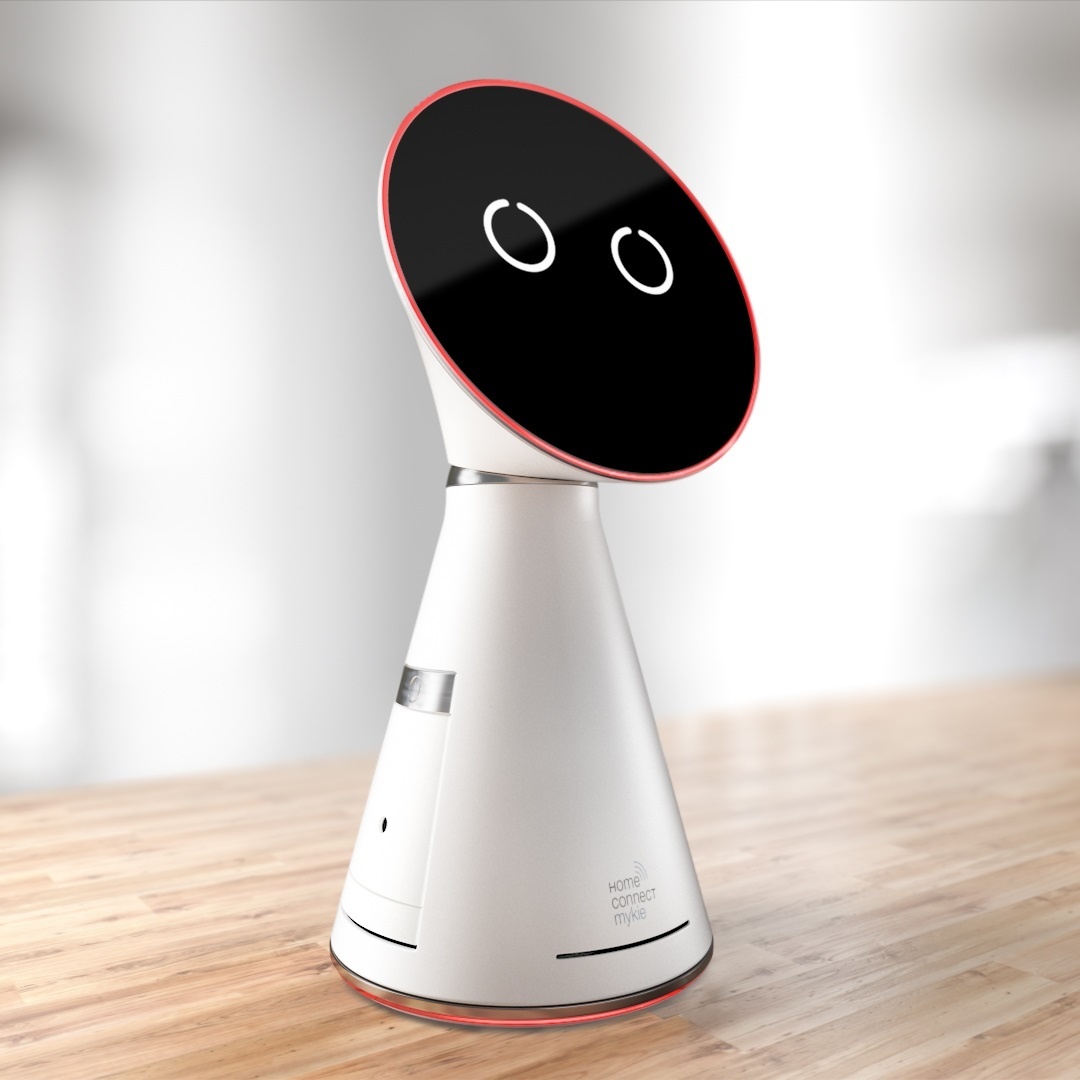 The internet of things is getting personal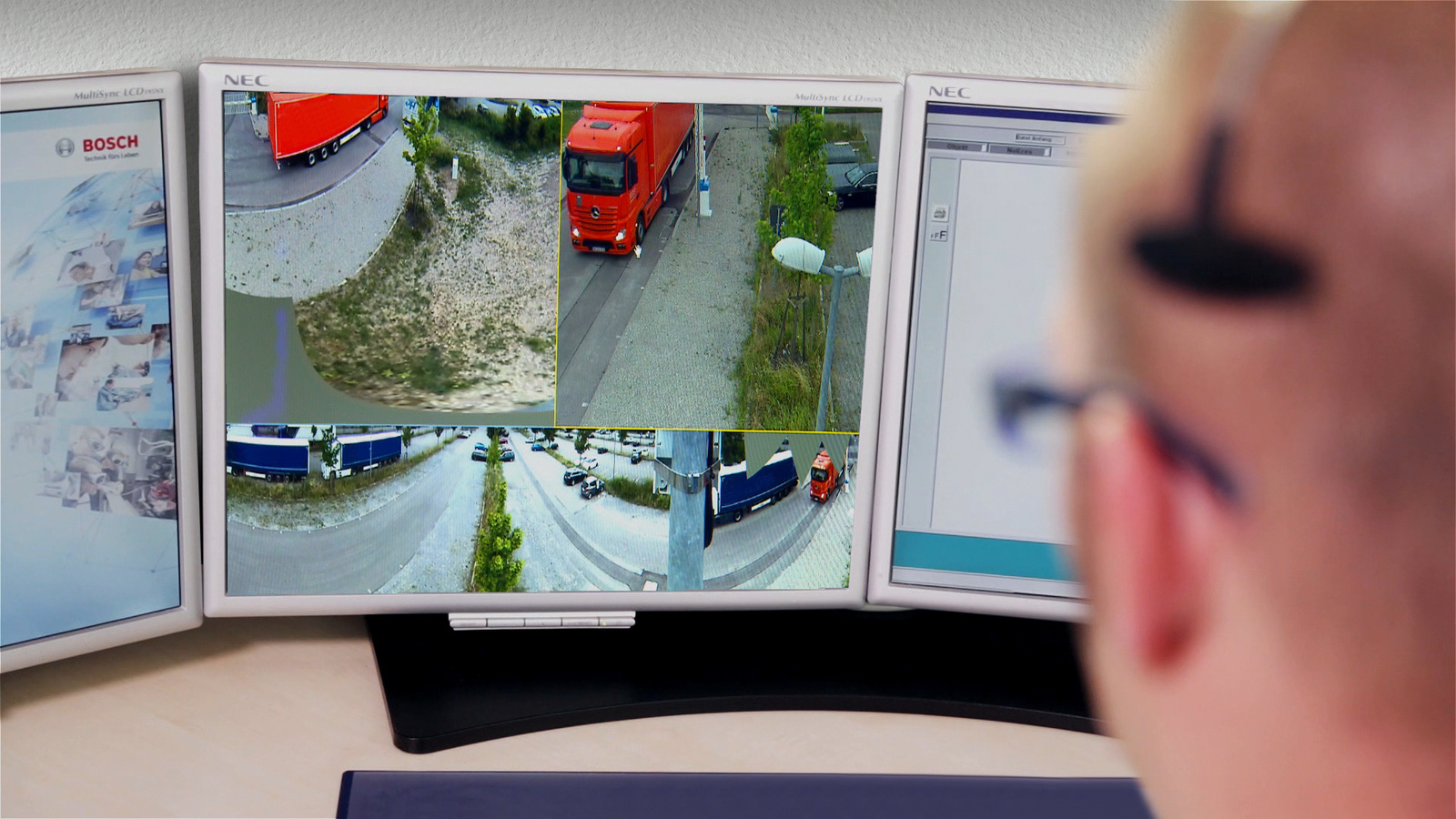 Bosch Secure Truck Parking: Safety and security for driver and freight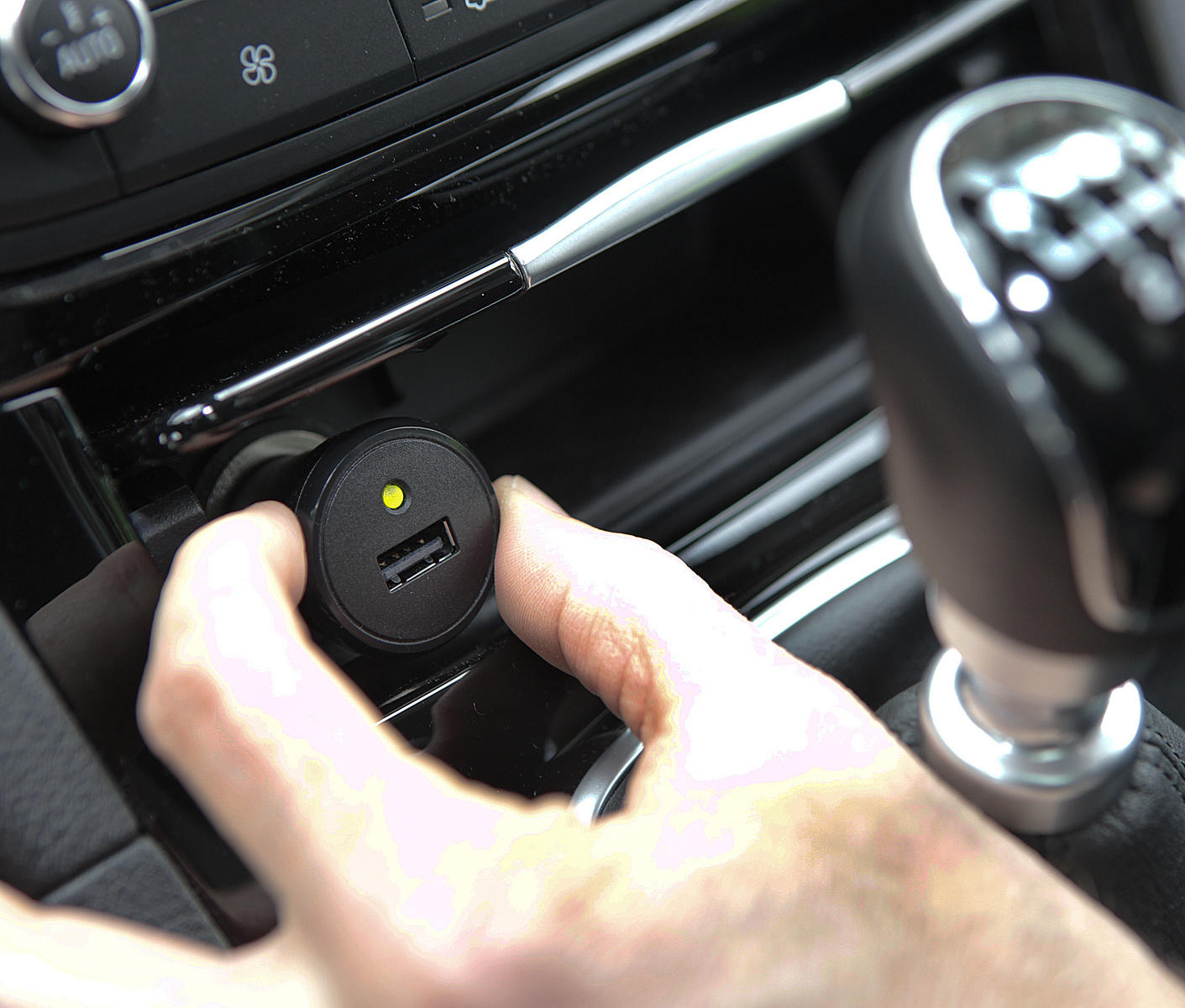 A retrofit guardian angel: Bosch adapter with eCall emergency call service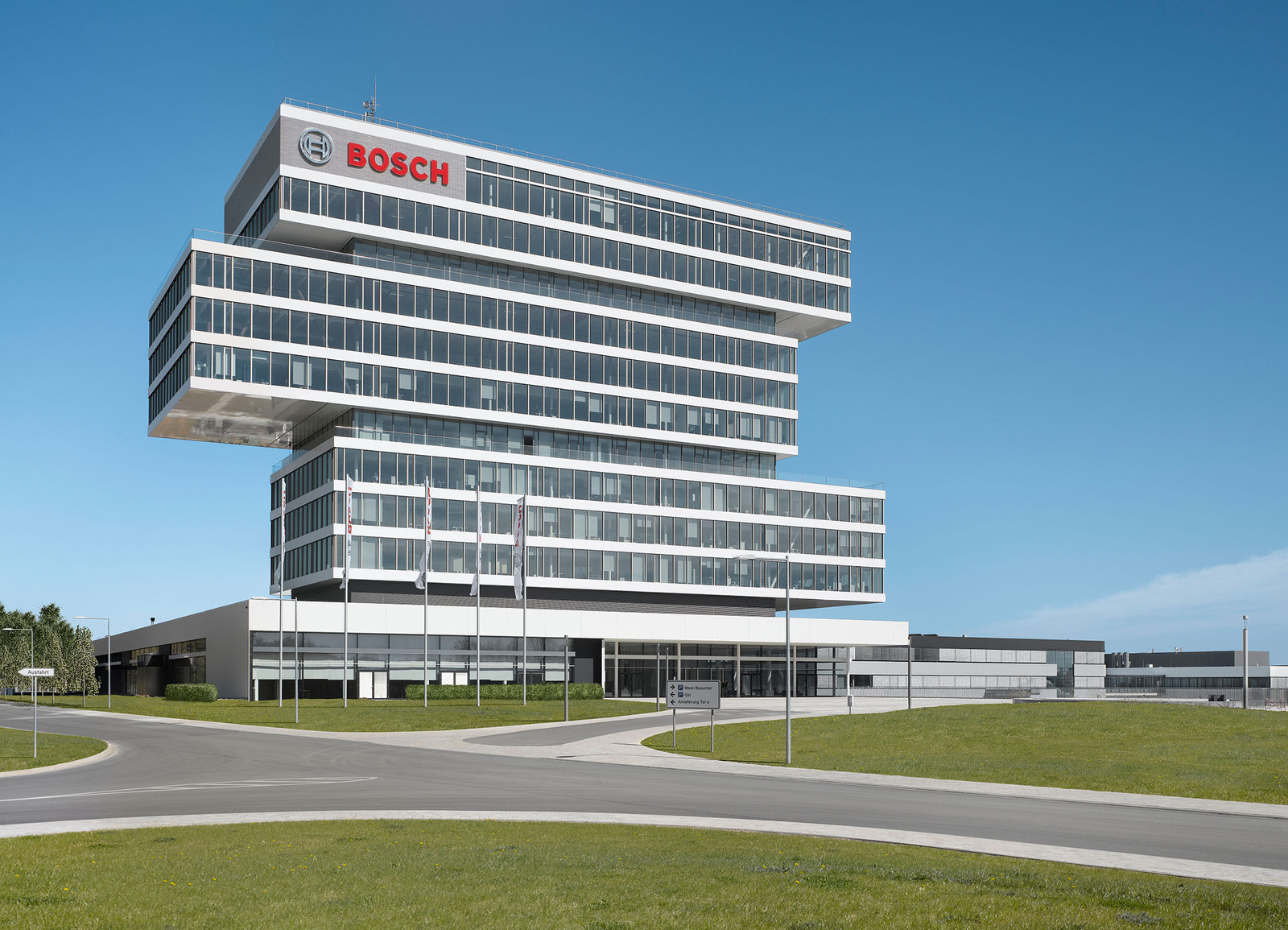 Research campus in Renningen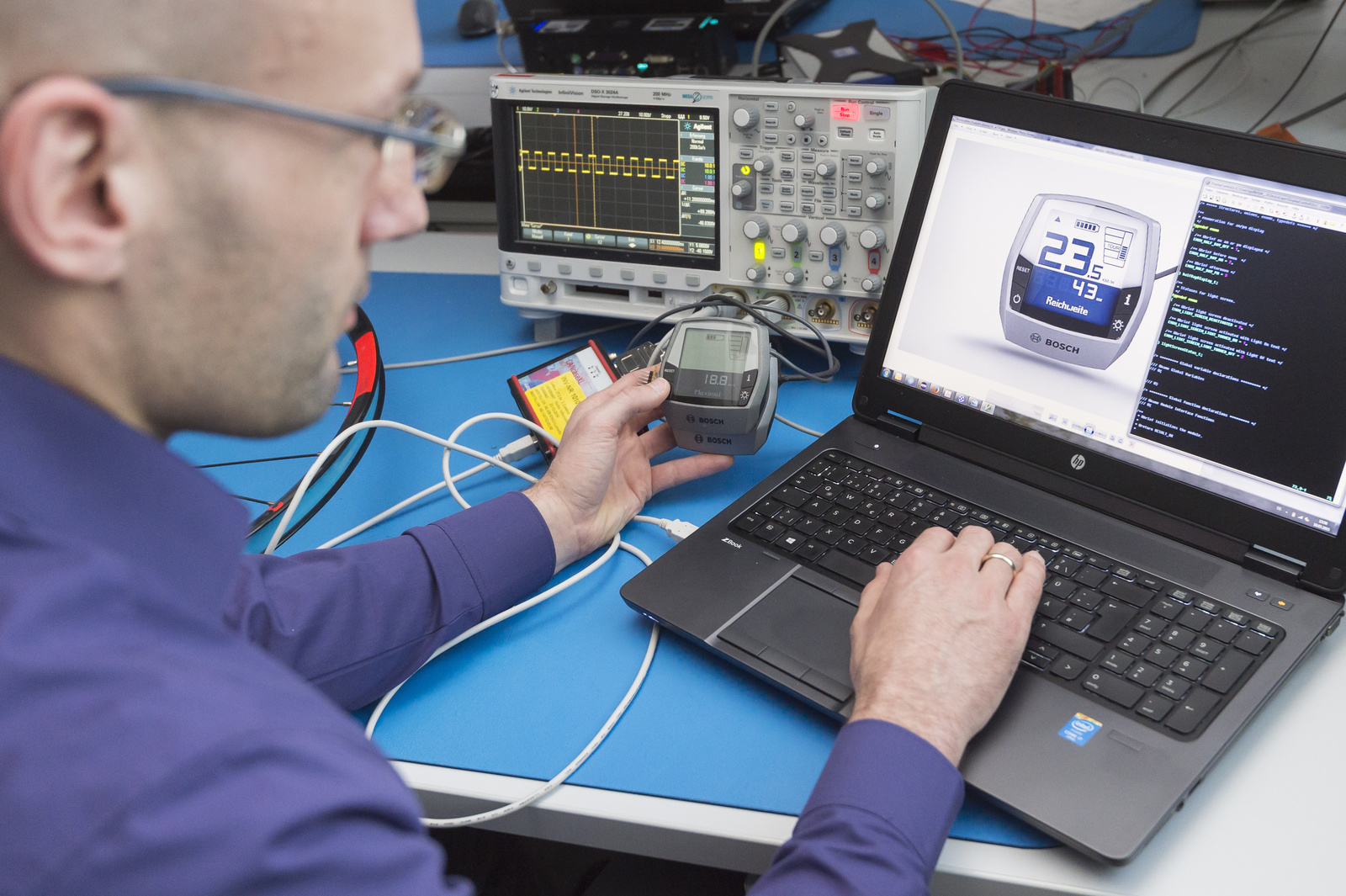 Bosch is making its voice heard among major IT players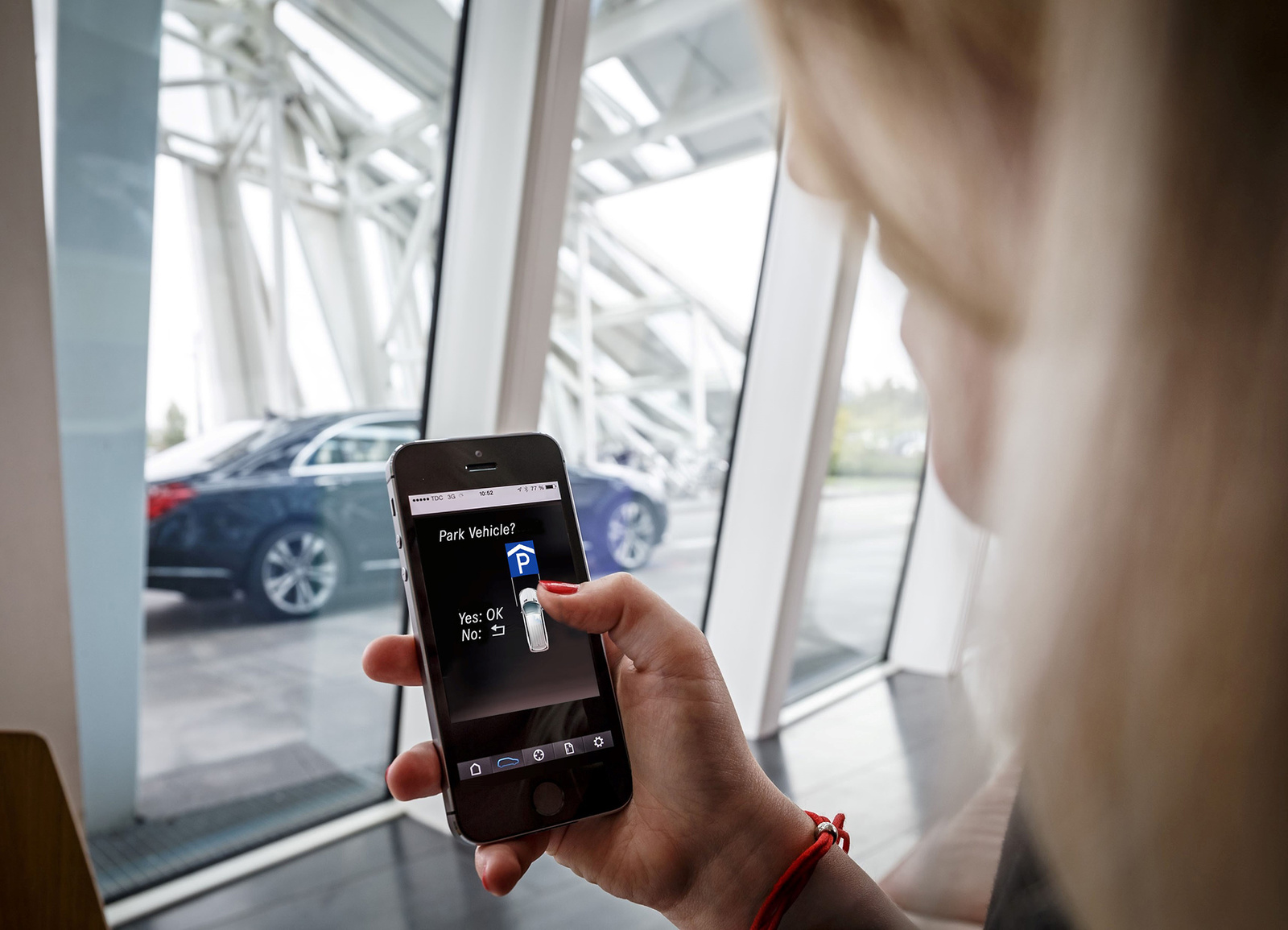 Automated valet parking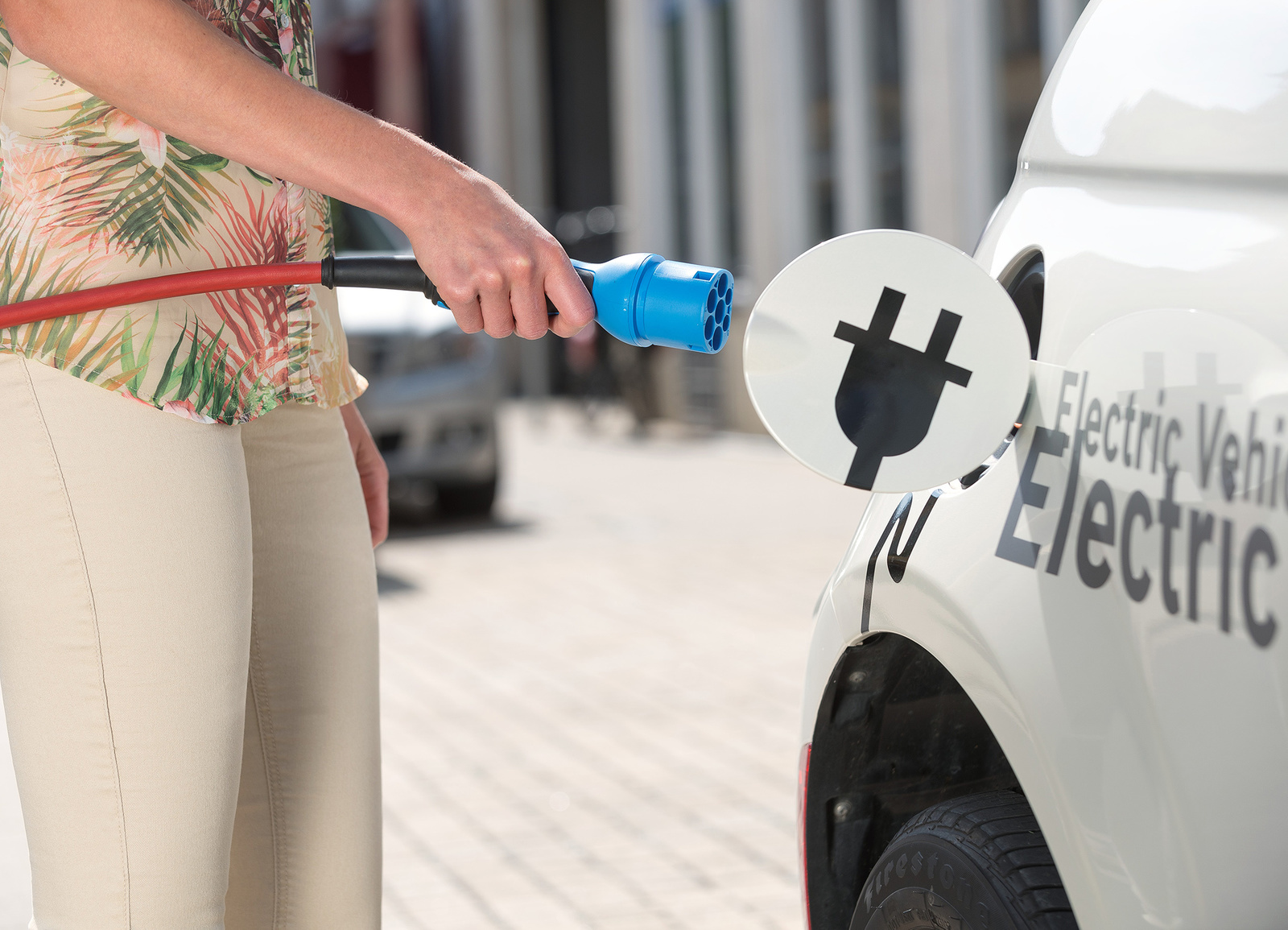 Bosch is investing 400 million euros in electromobility every year

Business year 2016: connectivity keeps Bosch on growth course
IoT's getting personal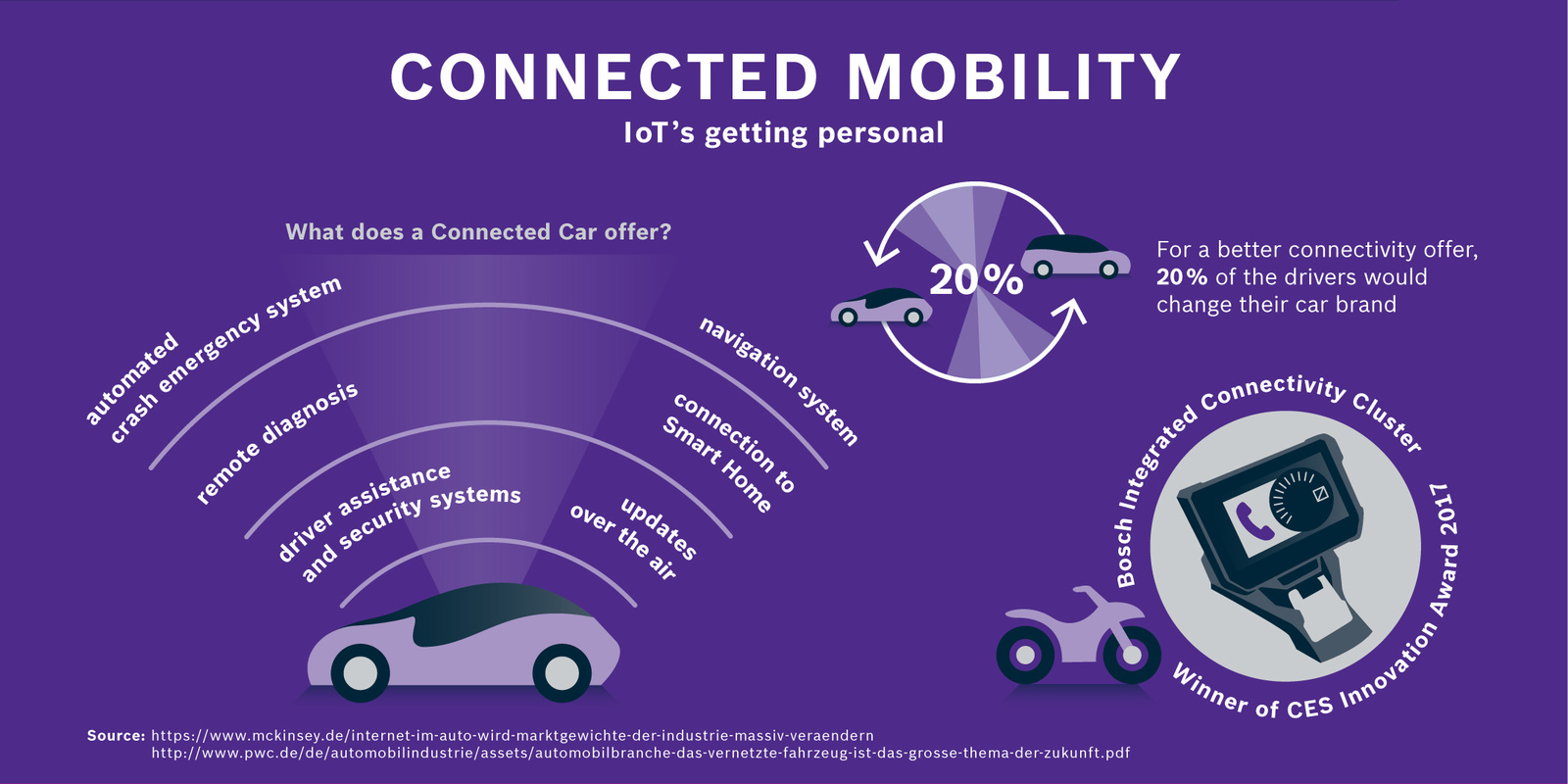 What does a Connected Car offer?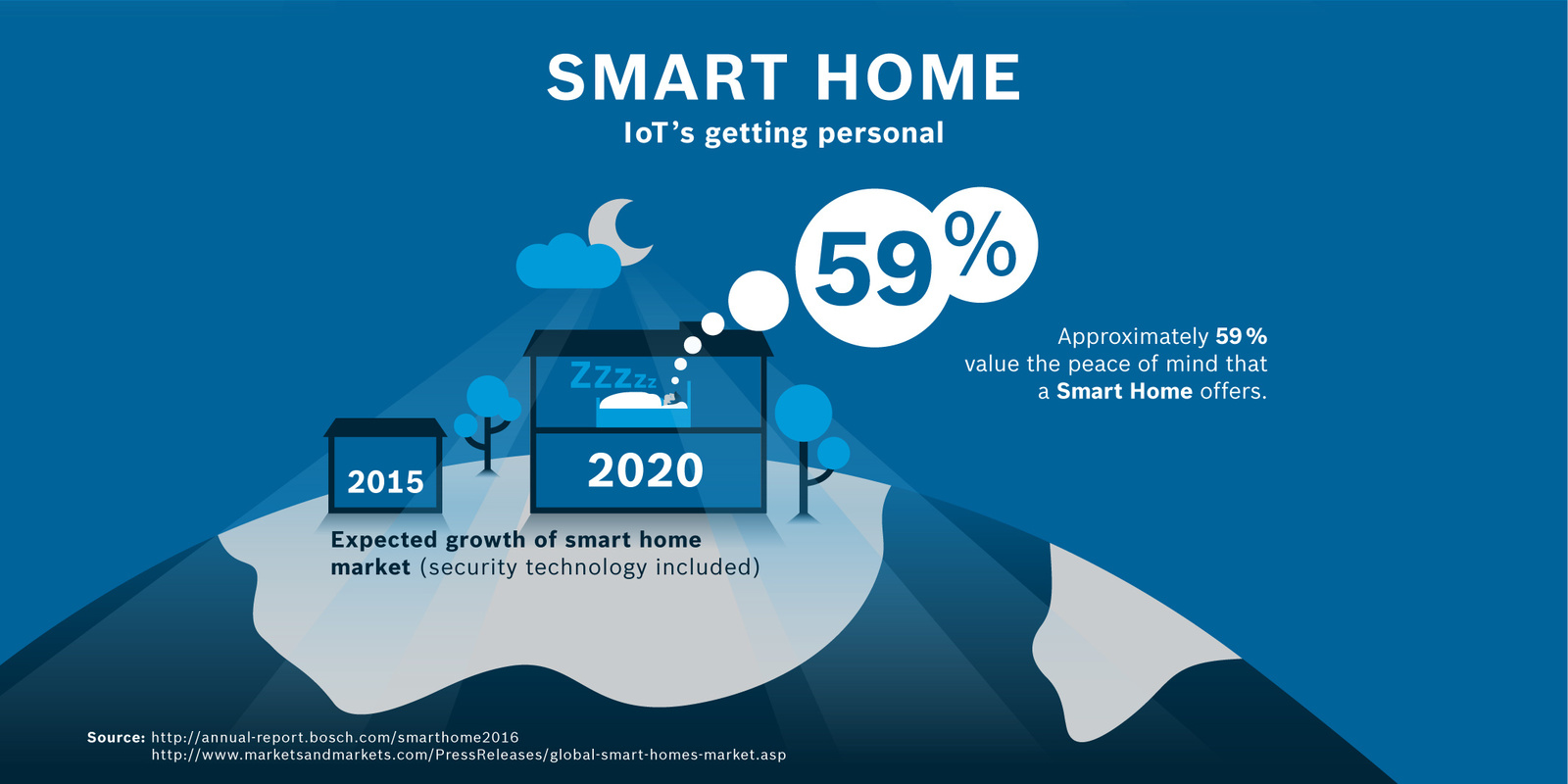 Smart Home - the touch of peace and security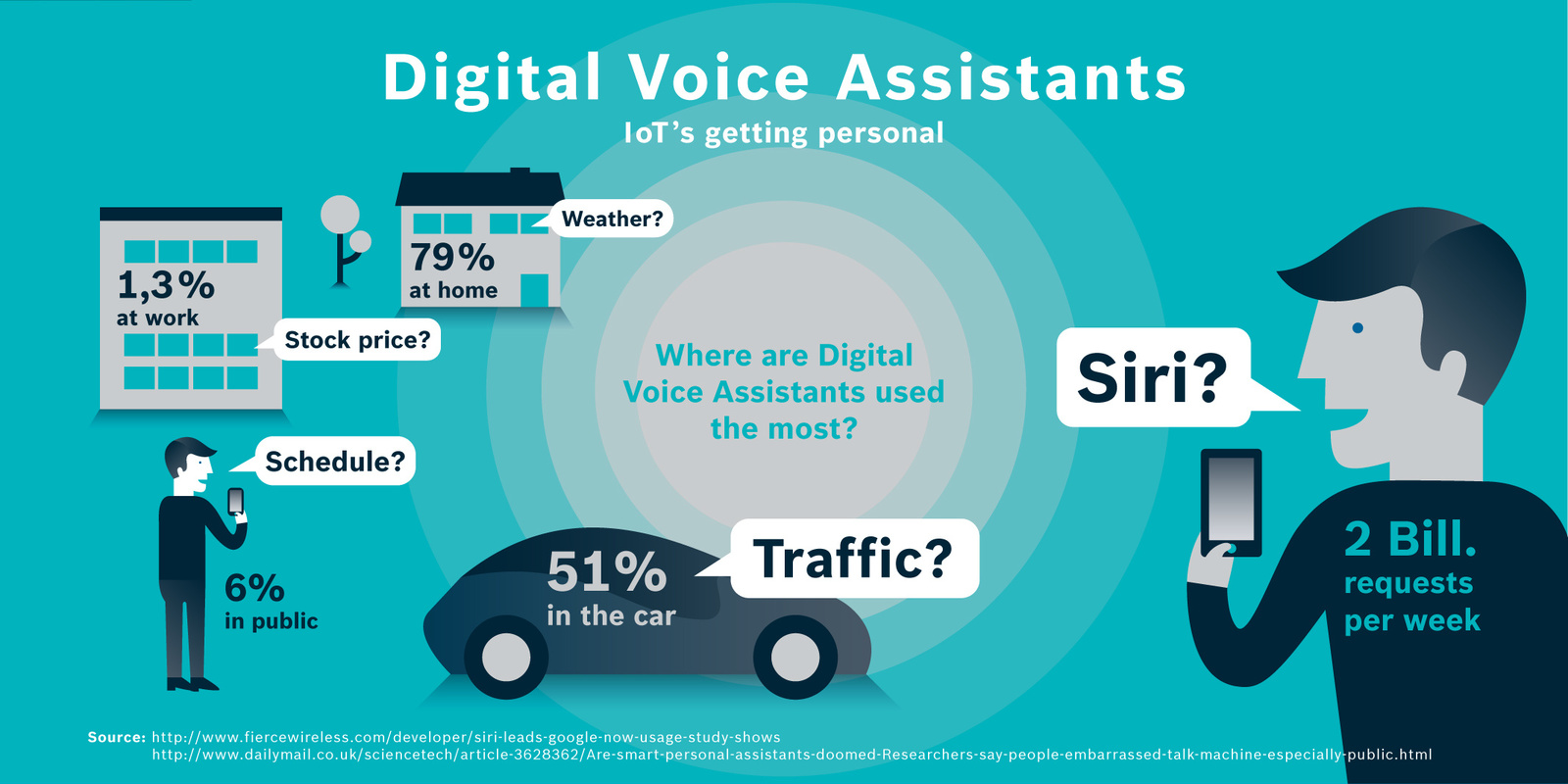 Where are Digital Voice Assistants used most?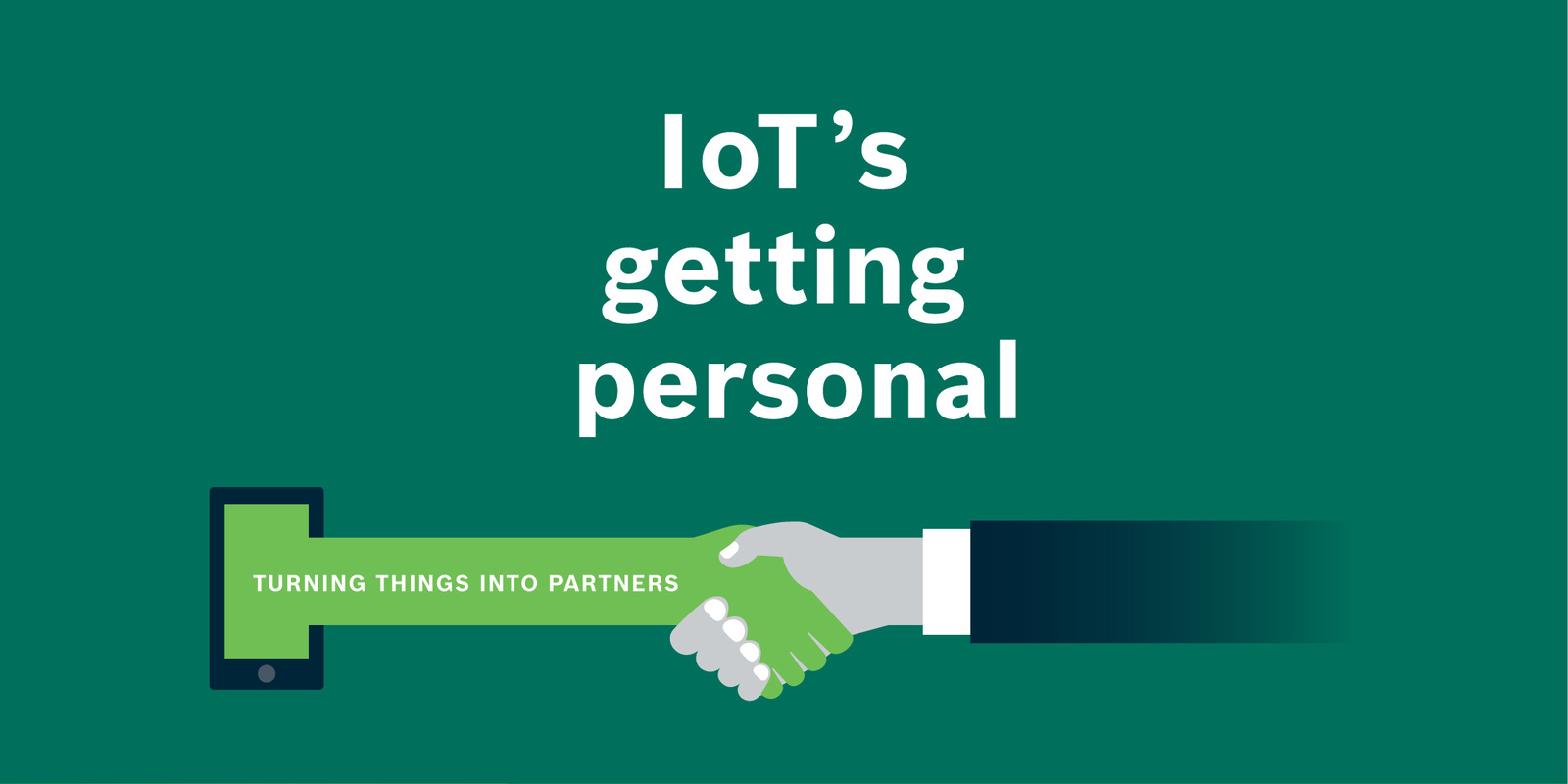 IoT's getting personal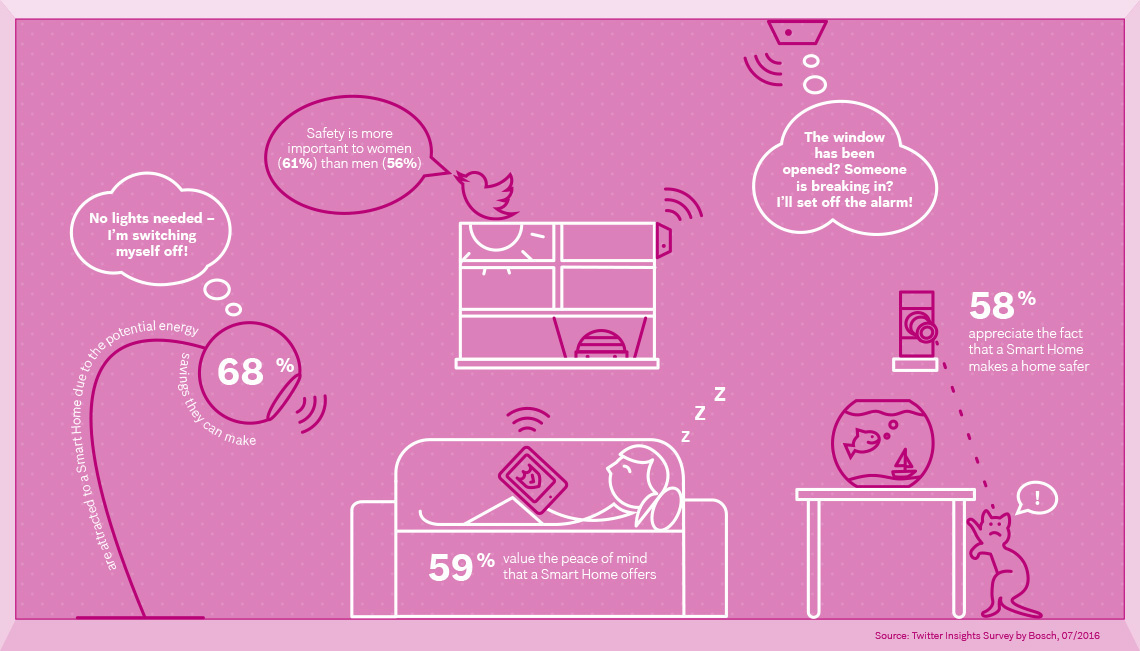 Results Bosch Smart Home Survey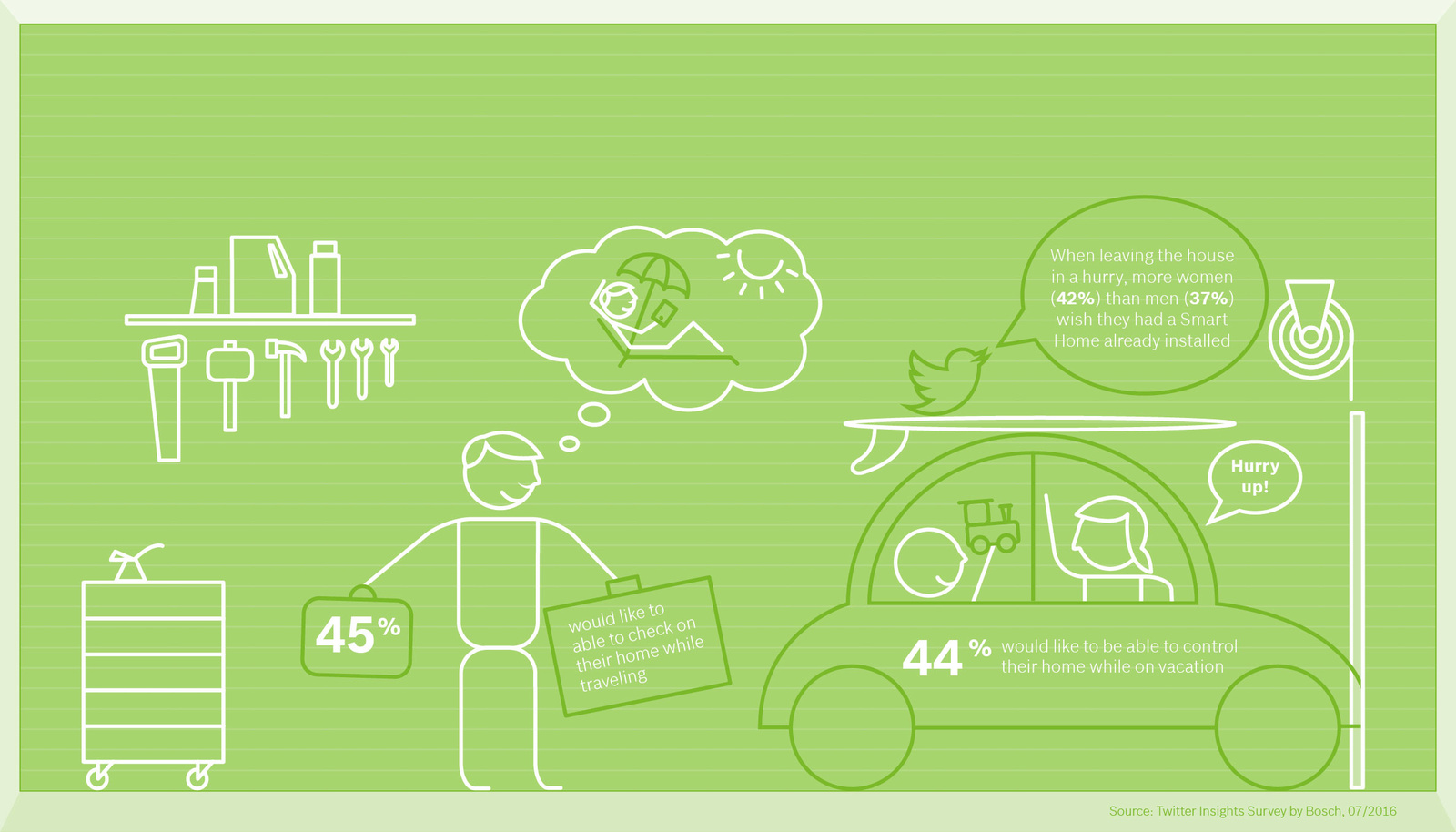 Results Bosch Smart Home Survey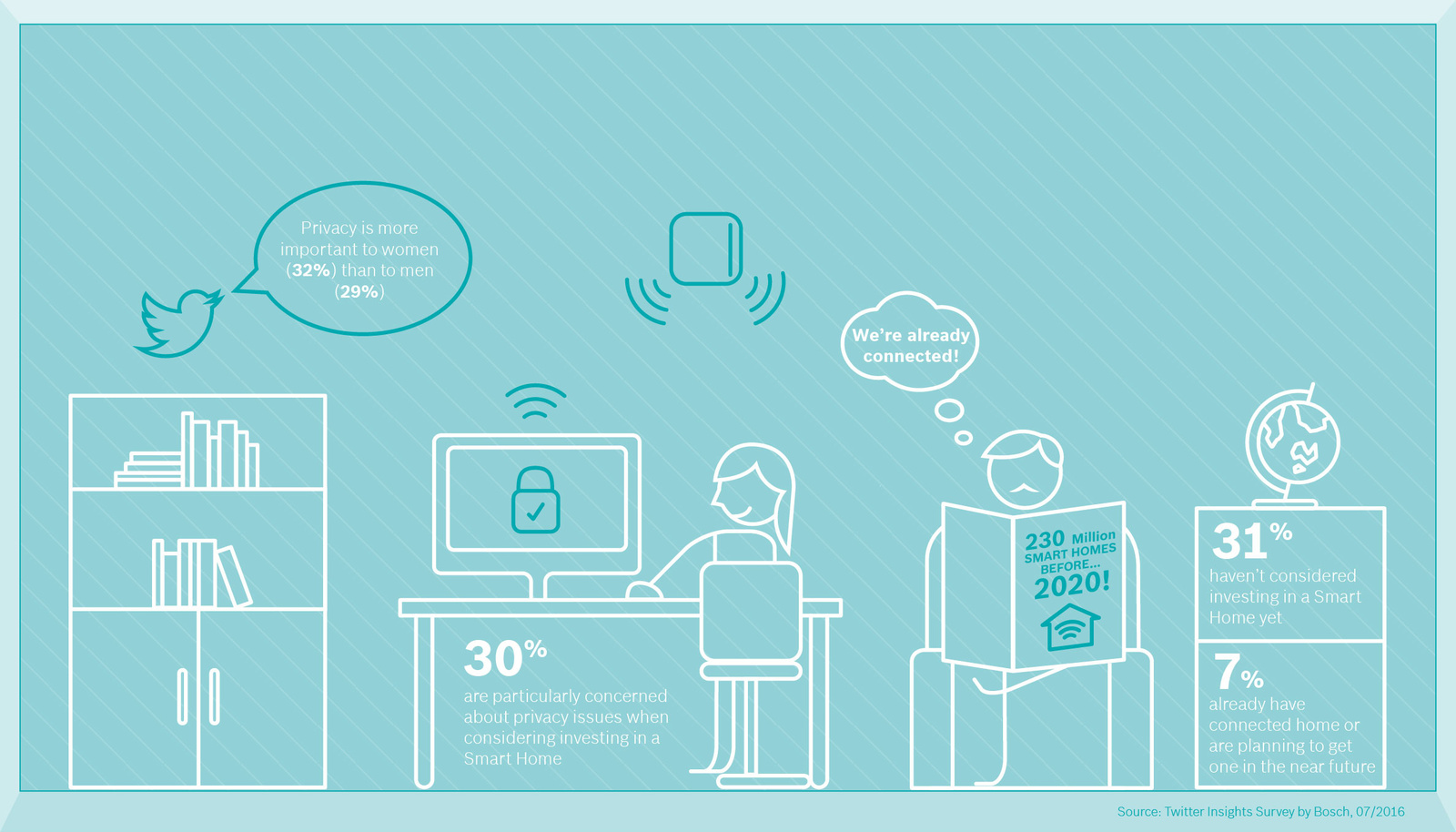 Results Bosch Smart Home Survey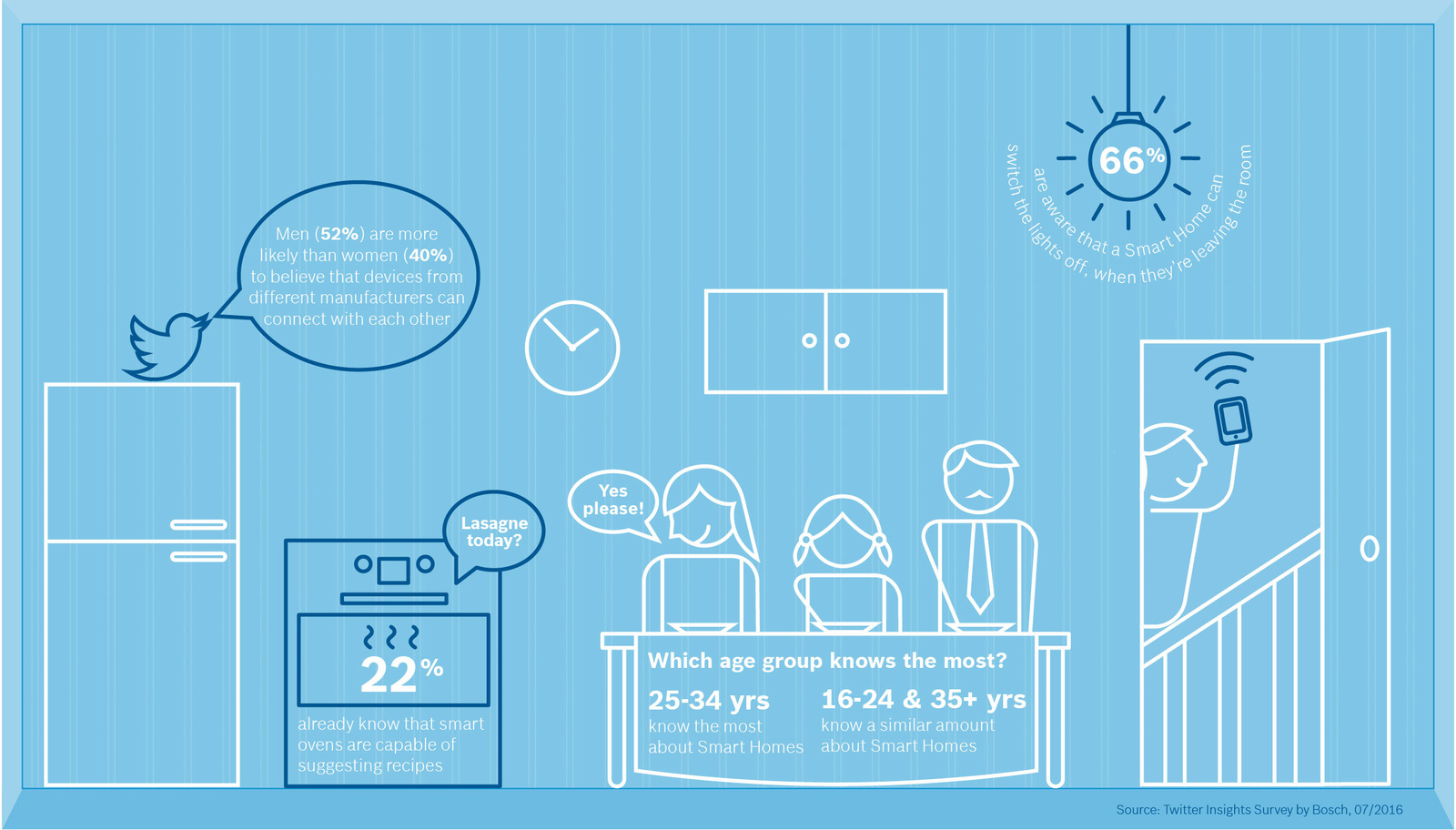 Results Bosch Smart Home Survey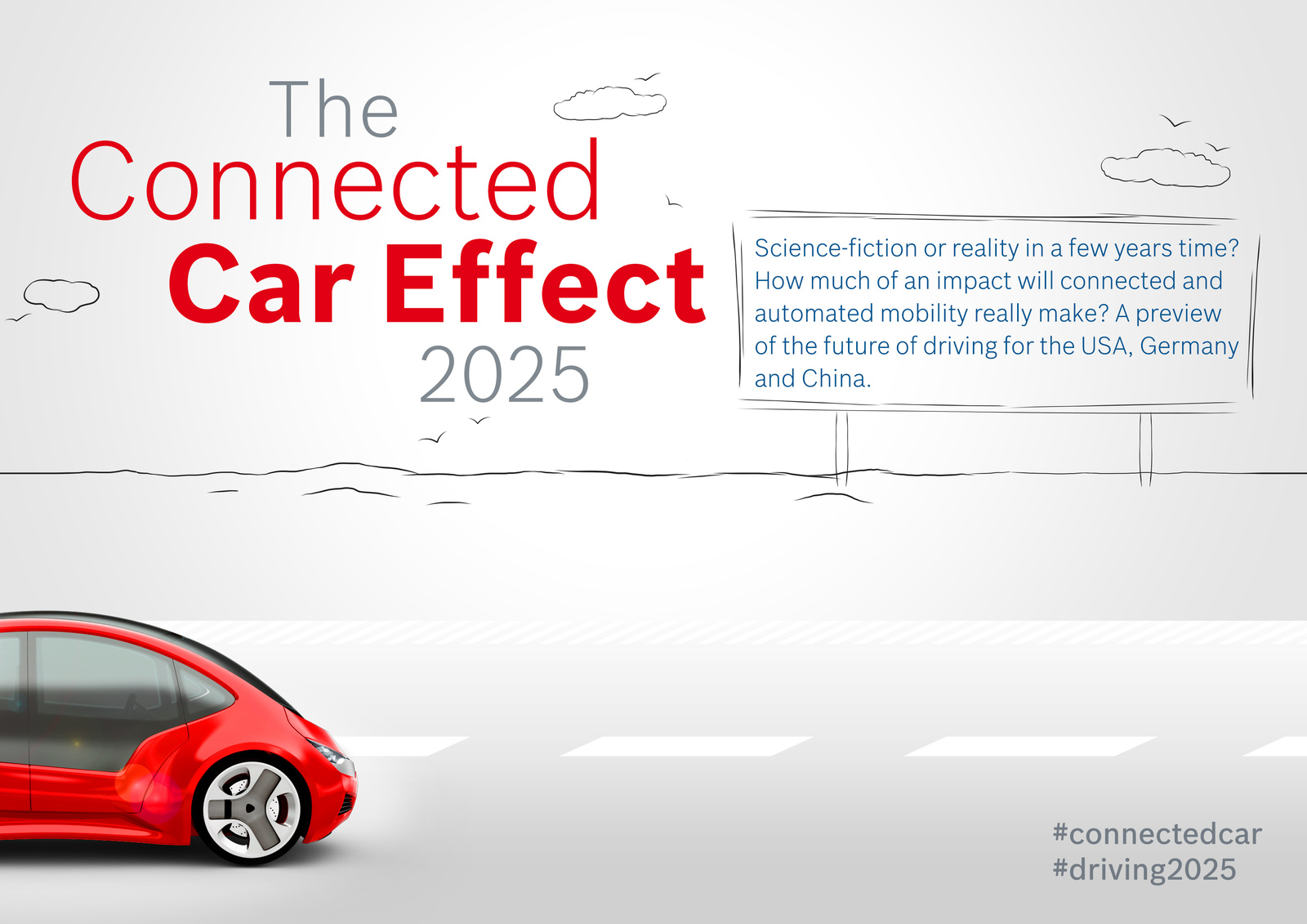 Study "Connected Car Effect 2025"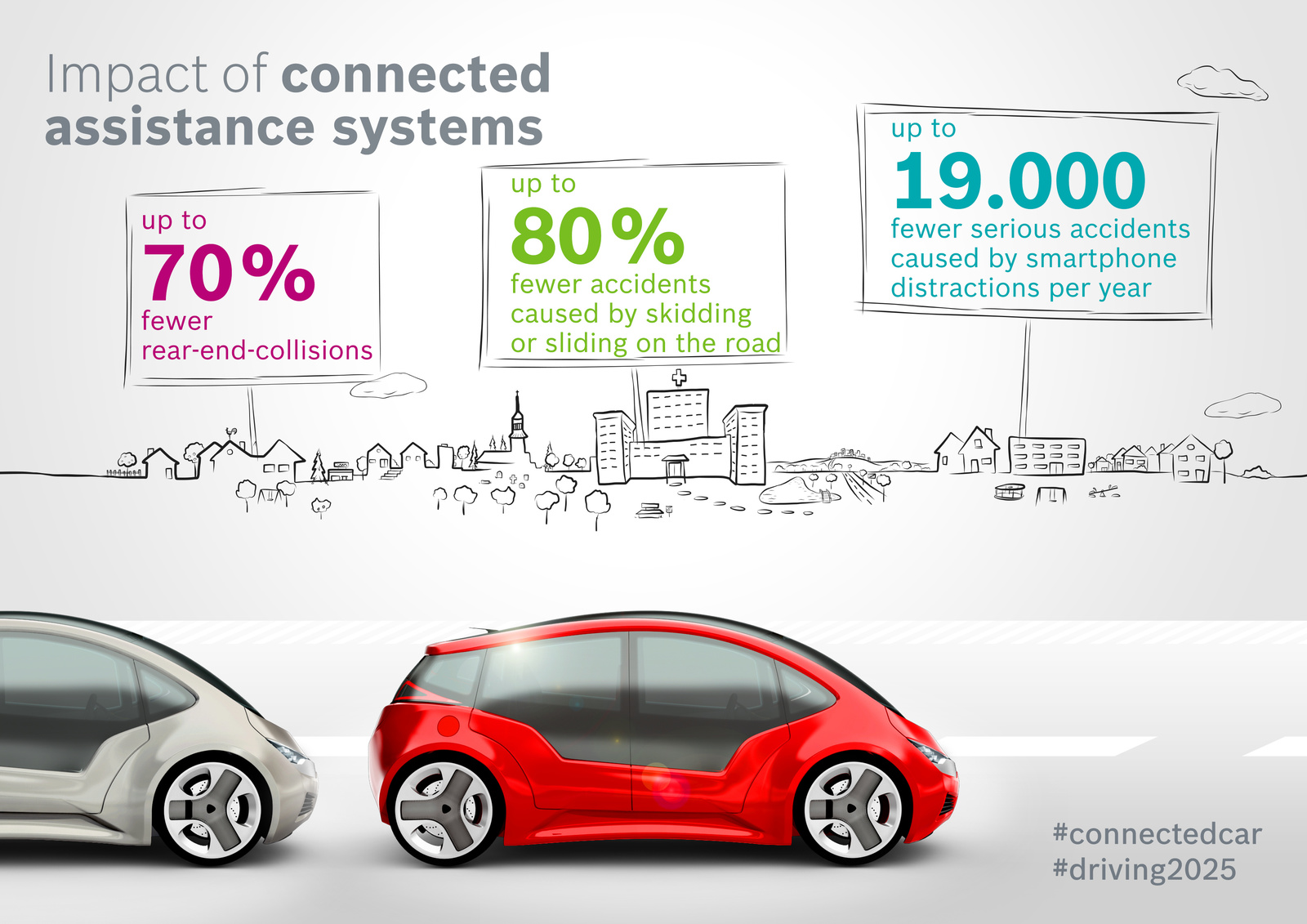 Study "Connected Car Effect 2025"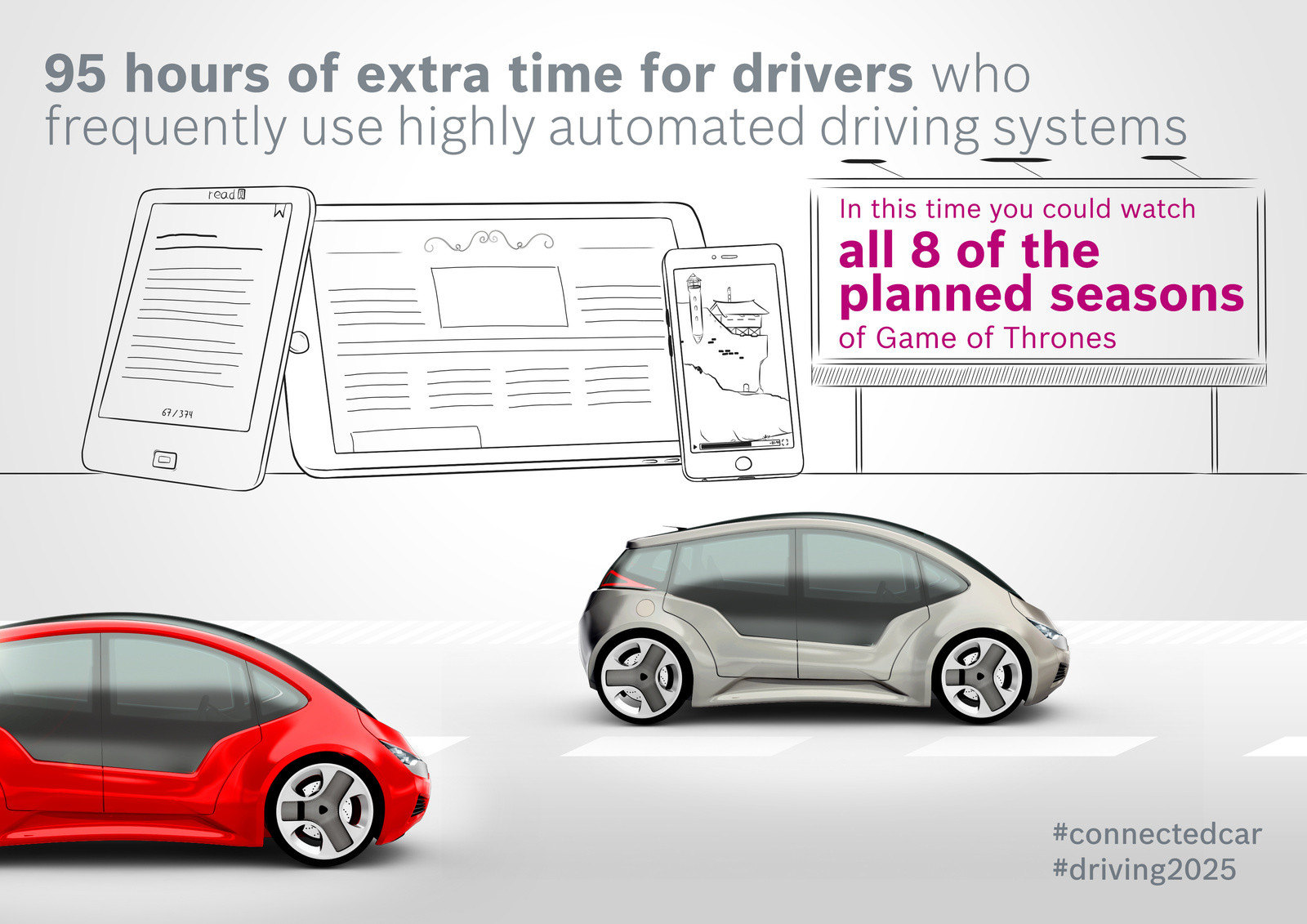 Study "Connected Car Effect 2025"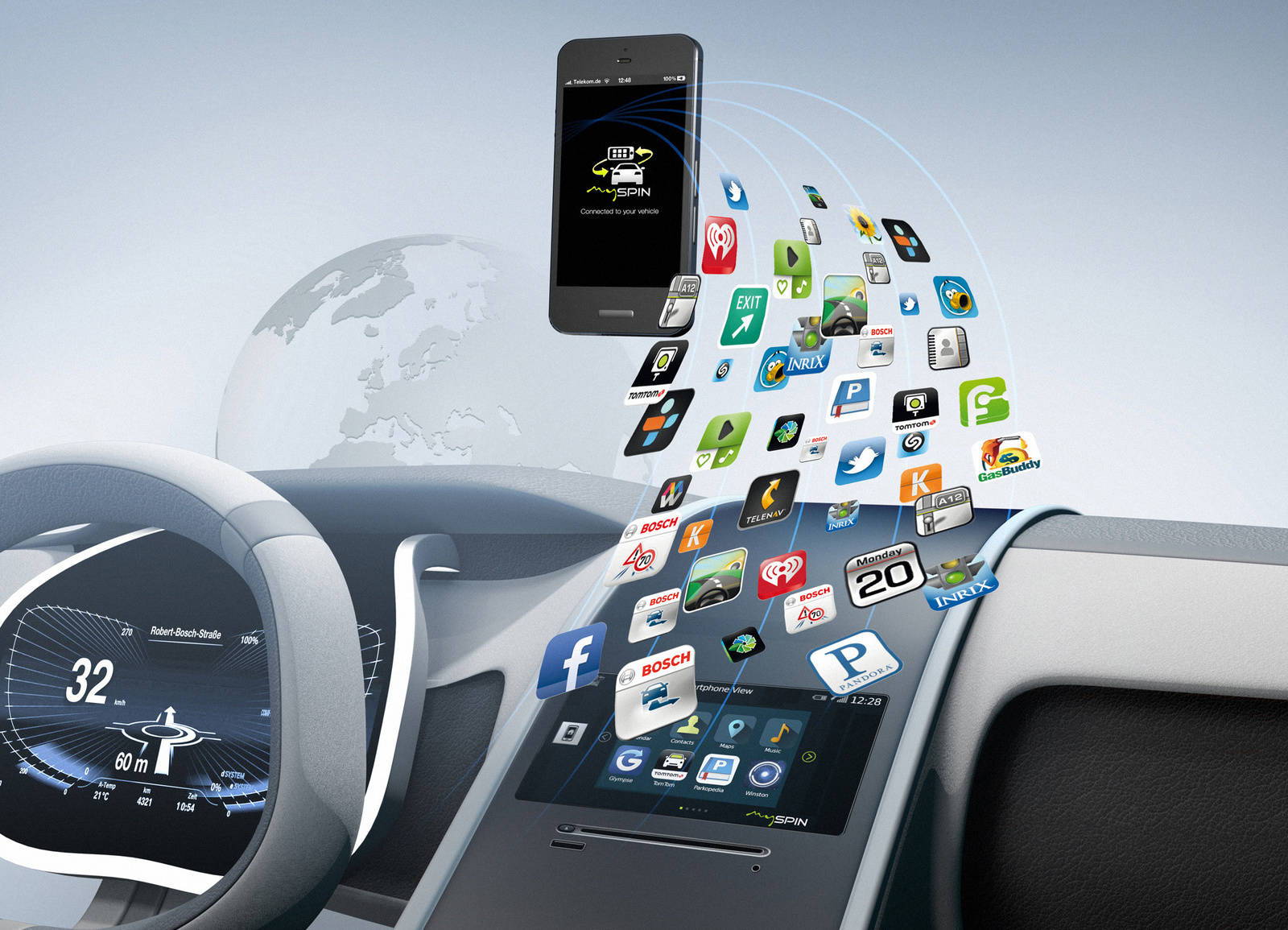 mySPIN – the innovative Bosch smartphone integration solution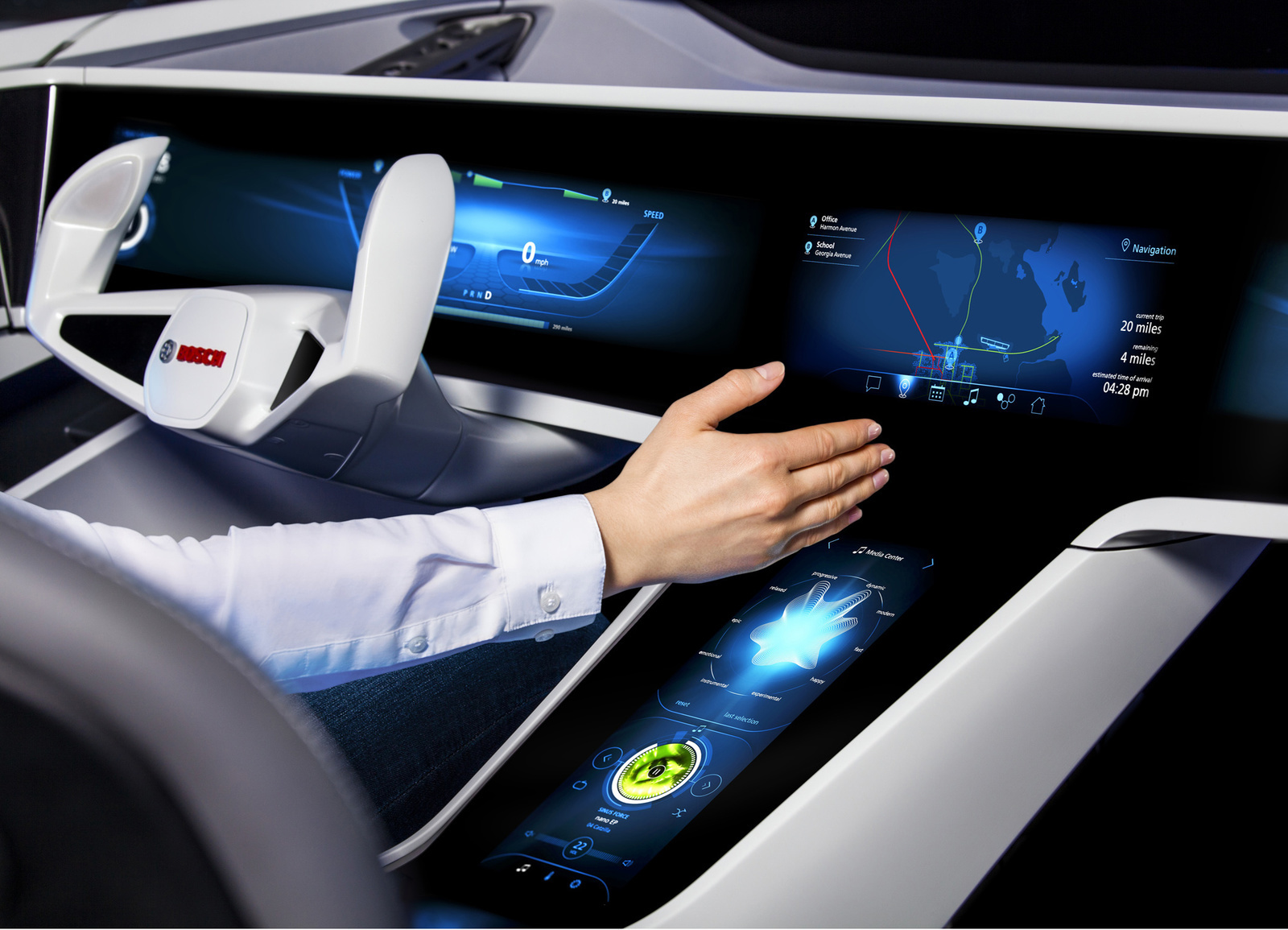 The Connected Car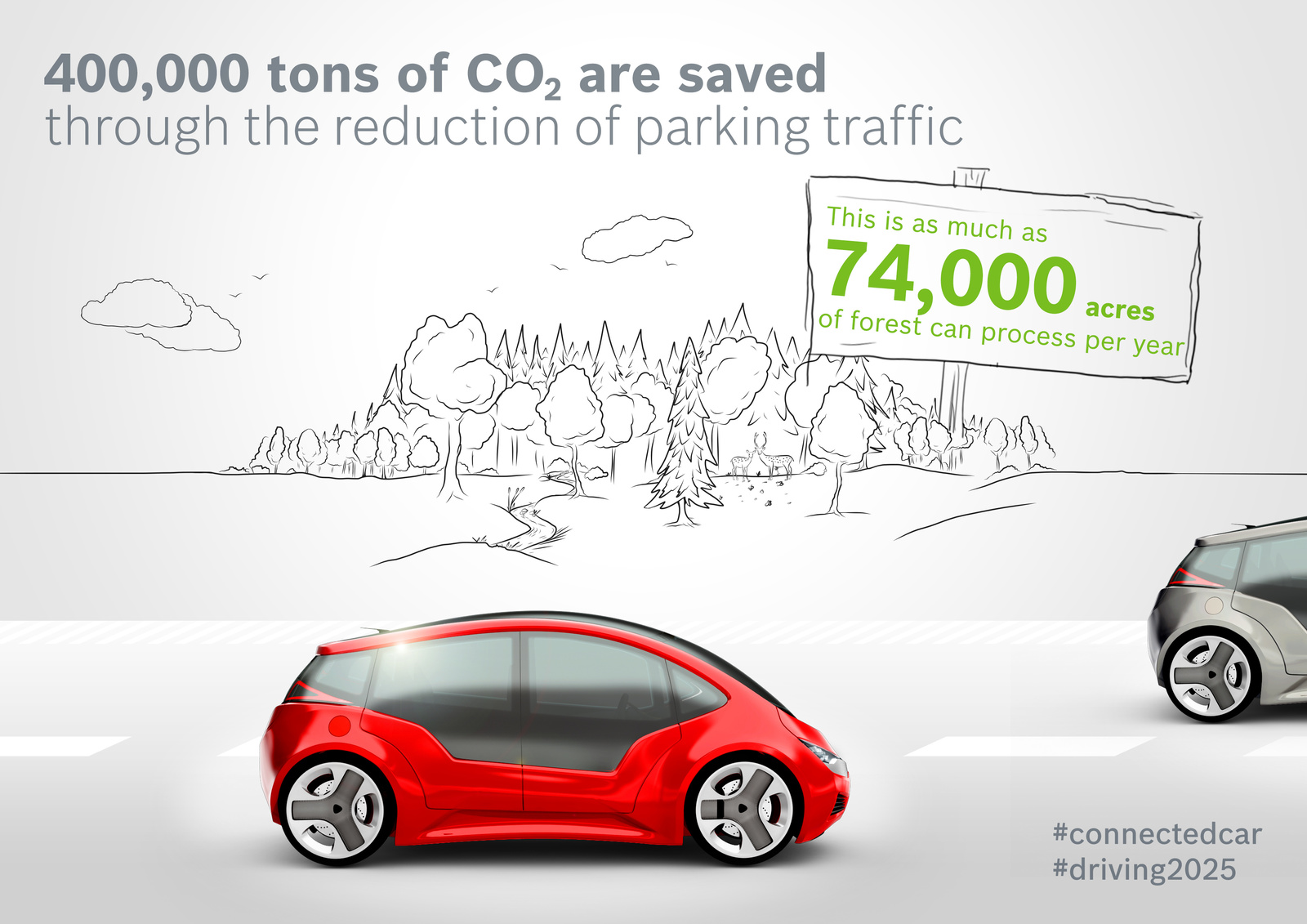 Study "Connected Car Effect 2025"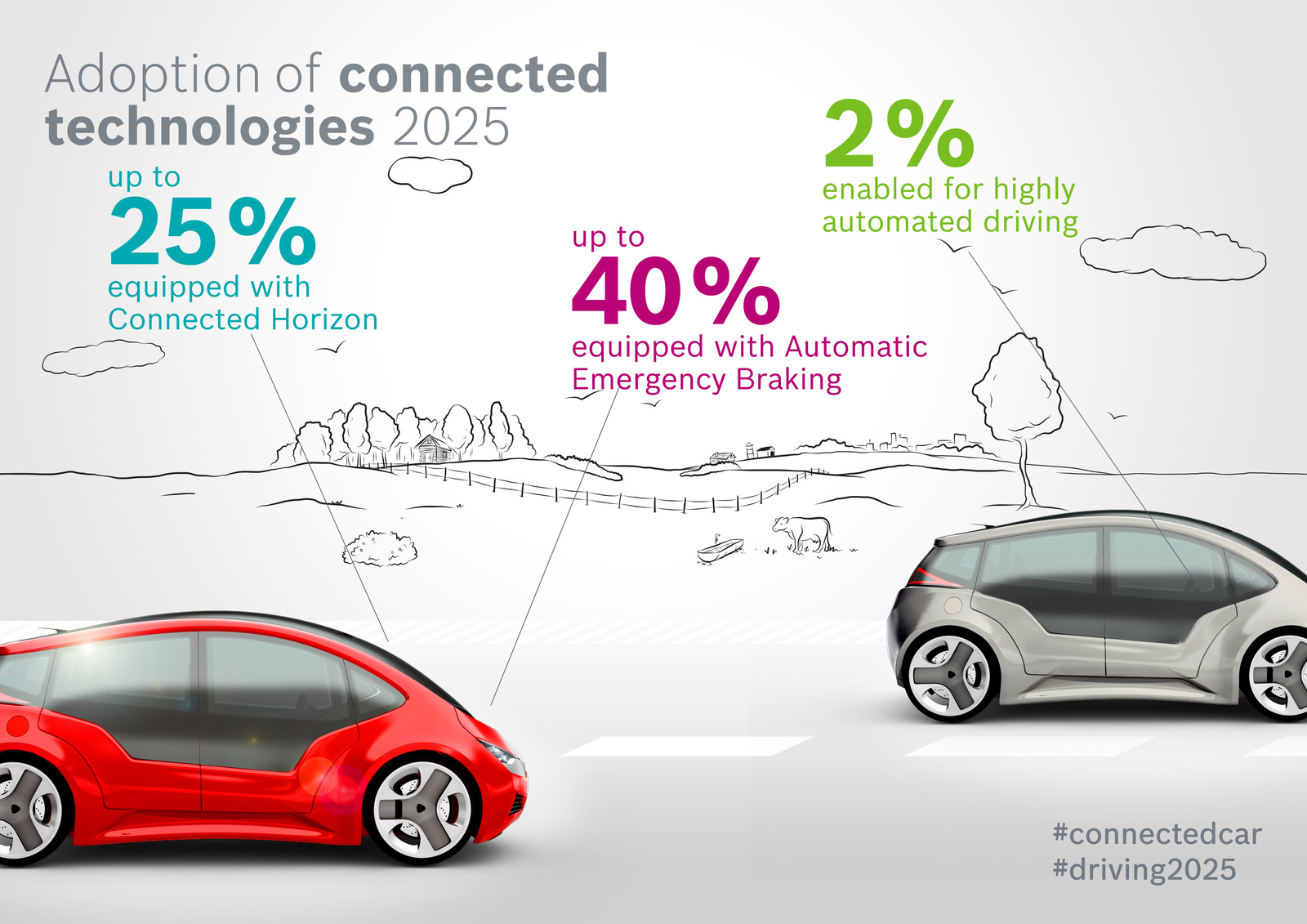 Study "Connected Car Effect 2025"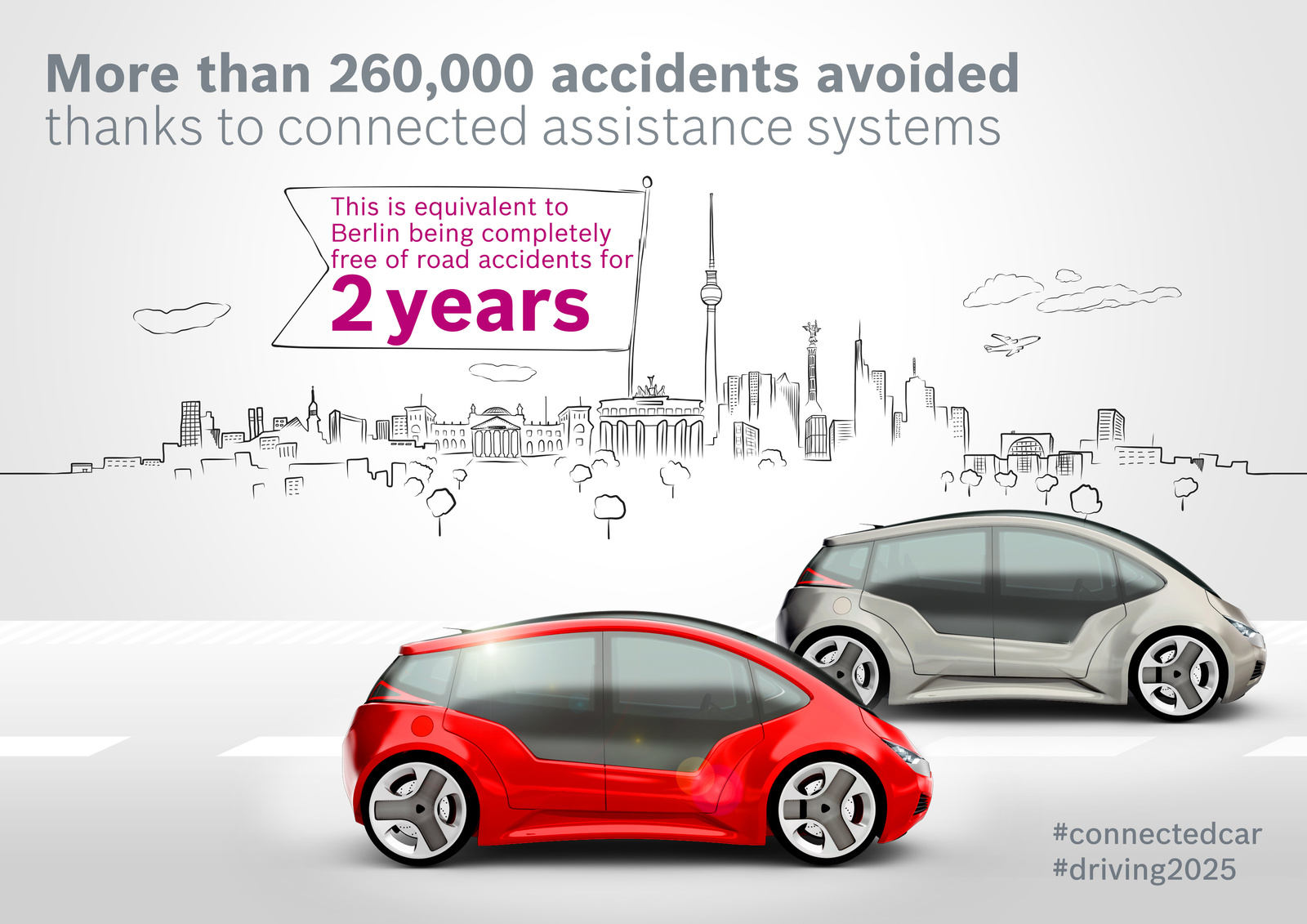 Study "Connected Car Effect 2025"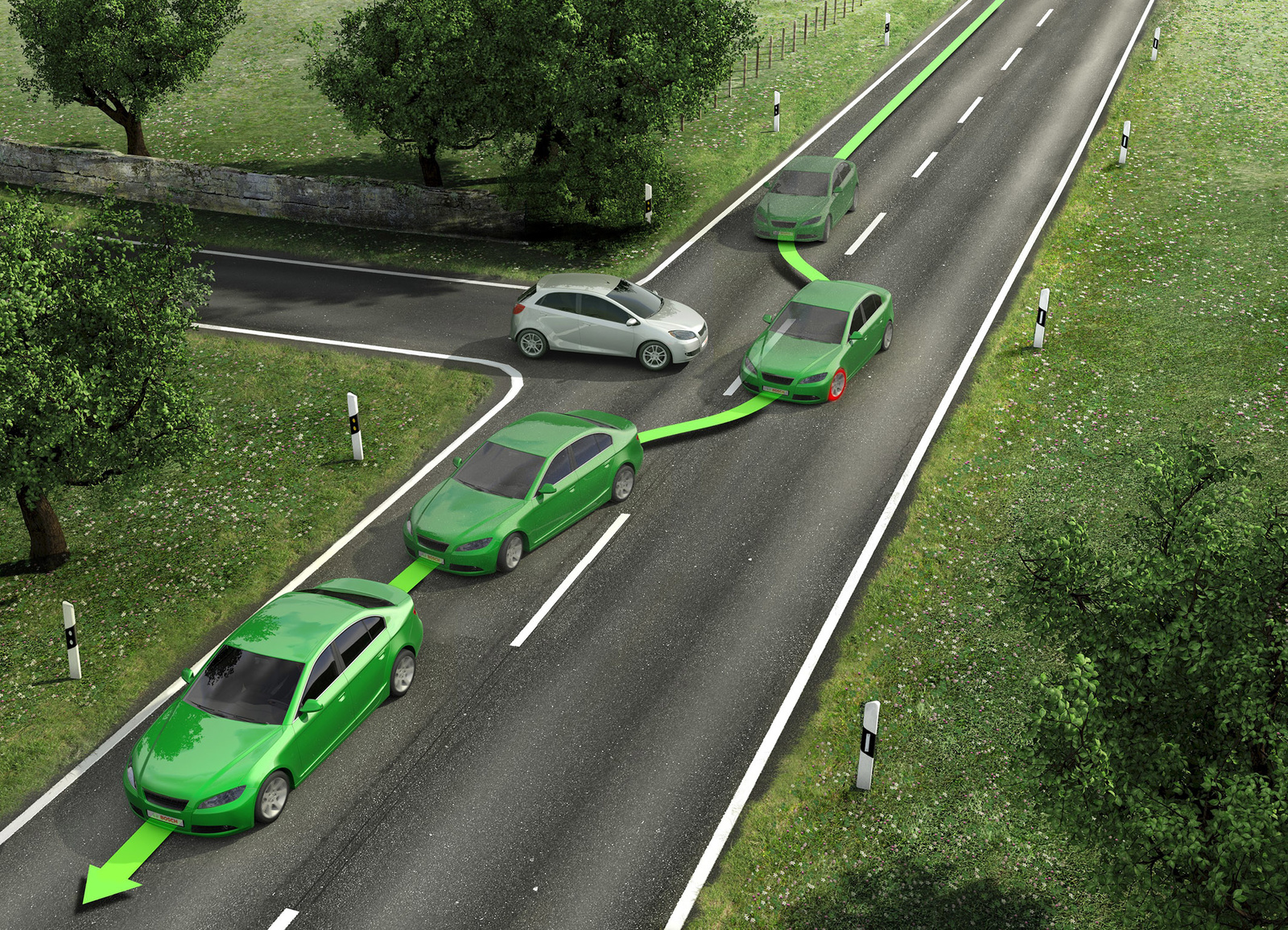 Safe evasive maneuvering thanks to ESP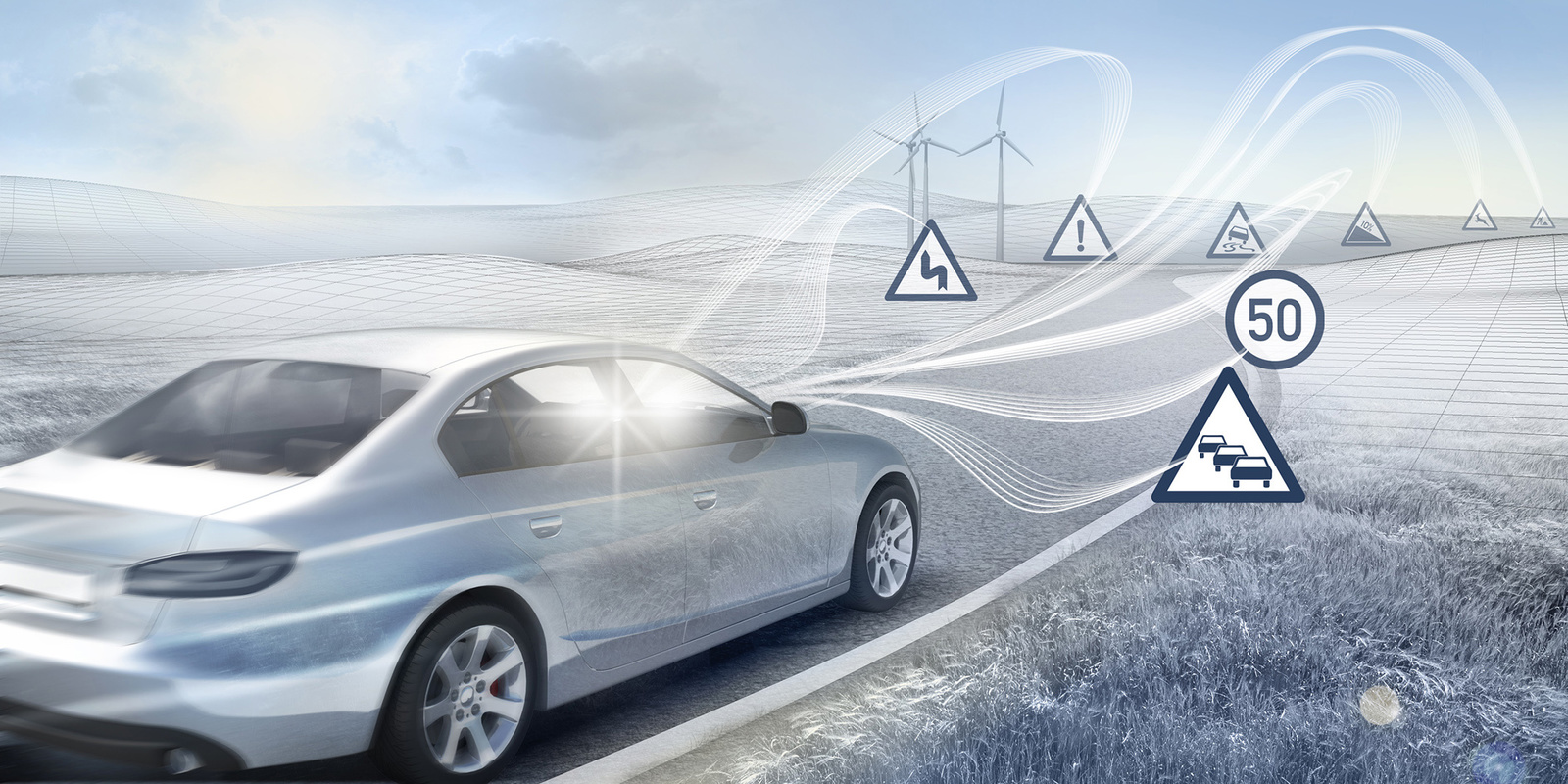 Connected horizon – seeing beyond the bends ahead
Turning things into partners
CES 2016: The connected car becomes a personal assistant
Bosch at CES 2017: Car as Third Living Space
Bosch at CES 2017 From Mykie to the Connected Car
Research campus Renningen - trailer
About Bosch
The Bosch Group is a leading global supplier of technology and services. It employs roughly 400,000 associates worldwide (as of December 31, 2019). The company generated sales of 77.7 billion euros in 2019. Its operations are divided into four business sectors: Mobility Solutions, Industrial Technology, Consumer Goods, and Energy and Building Technology. As a leading IoT provider, Bosch offers innovative solutions for smart homes, Industry 4.0, and connected mobility. Bosch is pursuing a vision of mobility that is sustainable, safe, and exciting. It uses its expertise in sensor technology, software, and services, as well as its own IoT cloud, to offer its customers connected, cross-domain solutions from a single source. The Bosch Group's strategic objective is to facilitate connected living with products and solutions that either contain artificial intelligence (AI) or have been developed or manufactured with its help. Bosch improves quality of life worldwide with products and services that are innovative and spark enthusiasm. In short, Bosch creates technology that is "Invented for life." The Bosch Group comprises Robert Bosch GmbH and its roughly 440 subsidiary and regional companies in 60 countries. Including sales and service partners, Bosch's global manufacturing, engineering, and sales network covers nearly every country in the world. The basis for the company's future growth is its innovative strength. Bosch employs some 72,600 associates in research and development at 126 locations across the globe, as well as roughly 30,000 software engineers.
The company was set up in Stuttgart in 1886 by Robert Bosch (1861–1942) as "Workshop for Precision Mechanics and Electrical Engineering." The special ownership structure of Robert Bosch GmbH guarantees the entrepreneurial freedom of the Bosch Group, making it possible for the company to plan over the long term and to undertake significant upfront investments in the safeguarding of its future. Ninety-two percent of the share capital of Robert Bosch GmbH is held by Robert Bosch Stiftung GmbH, a charitable foundation. The majority of voting rights are held by Robert Bosch Industrietreuhand KG, an industrial trust. The entrepreneurial ownership functions are carried out by the trust. The remaining shares are held by the Bosch family and by Robert Bosch GmbH.
Additional information is available online at www.bosch.com, www.iot.bosch.com, www.bosch-press.com, www.twitter.com/BoschPresse.