Stuttgart, Germany – The new normal begins at home: for many people, the coronavirus pandemic has meant a shift in focus back to their homes, families, and health. At IFA 2020, which takes place September 3–5, Bosch will be showcasing products that help people shape their daily lives in a more mindful, relaxed, healthy, and sustainable way. By providing technology that is "Invented for life," Bosch helps make people's home life easier – a welcome relief for many in a world dominated by the coronavirus pandemic. At IFA 2020, Robert Bosch Hausgeräte and Bosch Smart Home will be presenting their latest solutions for the smart home. Smart connectivity can make life safer and more convenient, while helping people achieve a more mindful lifestyle.
Cookit – cooking in a community
Many people find that food tastes best when it is fresh and homemade. Using the Bosch Cookit, they can prepare their favorite dishes quickly and efficiently. The three cooking profiles mean that anyone can cook the food they want using the skills they have. Thanks to the Home Connect app and the Cookit community, amateur cooks are well connected, always up to date, and have access to even more inspirational ideas and recipes. From September, a dedicated platform – www.simply-yummy.de – will provide a wide range of recipes. And as the first Cookit partner, Kitchen Stories will also be adding to the store of meal ideas. Cookit opens up a world of varied and tasty cuisine.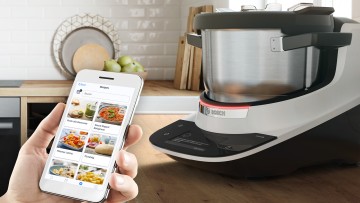 SmartGrow Life – the first bite is with the eye
SmartGrow Life is the innovative, all-in-one indoor gardening system for growing herbs, greens, and even tomatoes at home. Thanks to its patented lighting and irrigation technology, users can grow healthy and aromatic plants that contain four times as many vitamins as the herbs and produce available at the supermarket1 – and they can do so all year round. In addition to providing fresh greens, SmartGrow Life is an eye-catching complement to any kitchen counter or table and can even be mounted on the wall. Following the sustainability principle, all materials used for the device, accessories, and packaging can be reused, reprocessed, or recycled.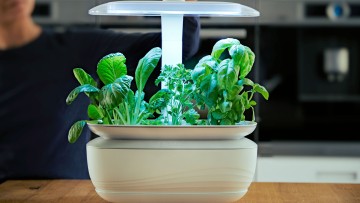 PerfectDry dishwasher – and an app that does the dishes
With the help of Home Connect, PerfectDry dishwashers can now be controlled and operated remotely using an app. What's more, users can save frequently used programs and settings and activate them either via the app or on the machine itself. Using the "silence on demand" function lowers the noise level of the already quiet device to a minimum for a period of 30 minutes. Hands full? No problem! The latest PerfectDry dishwashers are equipped with speech recognition, which means they can also be controlled using voice commands in conjunction with Home Connect, Alexa, or Google Home, for example.
Effectiveness and energy efficiency – these are the hallmarks of the new dishwashers. They feature an additional, third rack that provides 25 percent more space for dishes. What's more, Bosch has developed the "extra clean zone" located at the front of the top rack: three rotating nozzles continuously spray the dishes with water, effortlessly removing even hardened food residues. After washing comes drying – and PerfectDry lives up to its name. Bosch's many years of experience in drying with zeolite, which absorbs humidity and releases heat, pays off. Not only is the process extremely effective, it is also energy-efficient.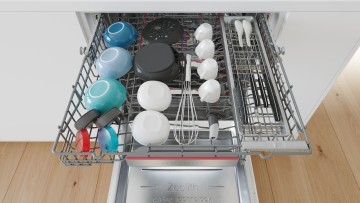 Conspicuously inconspicuous: extractors as kitchen eye-catchers
Bosch is unveiling a new addition to the carbon black accent line product family: a new glass extractor that can be a visual highlight or hidden completely. How does it work? When the extractor isn't needed, it can be lowered into the work surface at the touch of a button. It can also be used deliberately as an eye-catcher, when the glass plate is illuminated from underneath with the help of an LED module. Users can choose the light color and adjust it via the Home Connect app. Another benefit is the PerfectAir air quality sensor. It independently detects when and at what intensity cooking vapors need to be extracted and regulates itself automatically. Users with a smart speaker can harness this state-of-the-art connectivity to set their own voice as controller of the extractor.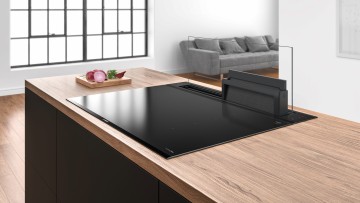 A home free of water damage thanks to the water detector
Water damage can be annoying and costly to repair. The Bosch Smart Home water detector reliably reports any leaks, thus helping avoid the damage they might cause. It can be conveniently placed close to risky spots. Leaking water often goes unnoticed, especially when no one is home. The app warns users via push notifications and a live video feed from integrated Bosch Smart Home cameras even when they are out and about. This allows them to react quickly in case of emergency – electronic devices can also be automatically switched off in order to prevent more extensive property damage.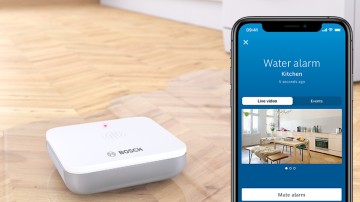 With Ledvance, only burglars are left to grope in the dark
Ledvance is Bosch's new partner for smart lighting solutions. Ledvance lights can be integrated simply and conveniently into the system using the existing Bosch Smart Home Controller – this frees up a power outlet as users don't have to buy a separate bridge. Starting in the fall, Bosch and Ledvance will be facilitating the move to smart lighting solutions by offering starter sets that cover any and all break-in or fire protection scenarios – simply and easily making people's homes not just more attractive, but also safer.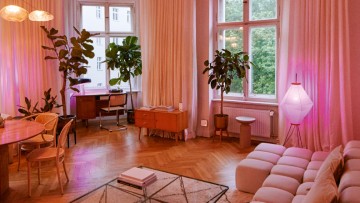 Hey Siri, Bosch Smart Home is now compatible with Apple HomeKit
Smart home customers expect a user-friendly design and cross-technology control of connected devices made by different manufacturers. Bosch Smart Home and Apple HomeKit are now joining forces to create a custom user experience. Integrating Bosch Smart Home into Apple HomeKit gives Apple users even more control options and functions for their smart home – no matter whether they use their iPhone, iPad, or Apple Watch.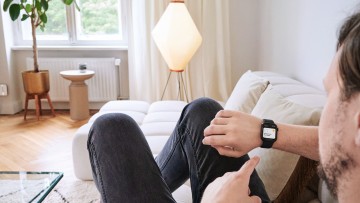 Live #LikeABosch – living daily life with Bosch
This year, Robert Bosch Hausgeräte is launching a new brand campaign in Germany: Live #LikeABosch. This will bring an established global campaign to the world of household appliances. The goal of the campaign is to demonstrate how Bosch is always adding meaningful new value to people's lives with its household appliances by consistently focusing on consumer requirements. Topics featured in the campaign videos include "healthy lifestyle and hygiene" and "sustainability." What does it mean to live #LikeABosch? It means making everyday life more mindful, relaxed, healthy, and sustainable. Robert Bosch Hausgeräte will be featuring the Live #LikeABosch campaign at the IFA Global Press Conference, at www.bosch-home.com, and as part of a digital platform for retailers, on which YouTuber Sally will present videos on how to "cook #LikeABosch," "do the dishes #LikeABosch," and "do the laundry #LikeABosch."

BSH PRESS CONFERENCE:
Thursday, September 3, 2020, 12:15 p.m.: with Matthias Ginthum, chief markets officer at BSH, Harald Friedrich, CEO of Robert Bosch Hausgeräte GmbH, and Roland Hagenbucher, CEO of SEG Hausgeräte GmbH.

1 Tested and certified by independent testing laboratory Eurofins Scientific
Finland Ltd. (Report codes: AR-15-FL-011743-01 & AR-15_FL-011742-01)
About Bosch
The Bosch Group is a leading global supplier of technology and services. It employs roughly 400,000 associates worldwide (as of December 31, 2019). The company generated sales of 77.7 billion euros in 2019. Its operations are divided into four business sectors: Mobility Solutions, Industrial Technology, Consumer Goods, and Energy and Building Technology. As a leading IoT provider, Bosch offers innovative solutions for smart homes, Industry 4.0, and connected mobility. Bosch is pursuing a vision of mobility that is sustainable, safe, and exciting. It uses its expertise in sensor technology, software, and services, as well as its own IoT cloud, to offer its customers connected, cross-domain solutions from a single source. The Bosch Group's strategic objective is to facilitate connected living with products and solutions that either contain artificial intelligence (AI) or have been developed or manufactured with its help. Bosch improves quality of life worldwide with products and services that are innovative and spark enthusiasm. In short, Bosch creates technology that is "Invented for life." The Bosch Group comprises Robert Bosch GmbH and its roughly 440 subsidiary and regional companies in 60 countries. Including sales and service partners, Bosch's global manufacturing, engineering, and sales network covers nearly every country in the world. The basis for the company's future growth is its innovative strength. Bosch employs some 72,600 associates in research and development at 126 locations across the globe, as well as roughly 30,000 software engineers.
The company was set up in Stuttgart in 1886 by Robert Bosch (1861–1942) as "Workshop for Precision Mechanics and Electrical Engineering." The special ownership structure of Robert Bosch GmbH guarantees the entrepreneurial freedom of the Bosch Group, making it possible for the company to plan over the long term and to undertake significant upfront investments in the safeguarding of its future. Ninety-two percent of the share capital of Robert Bosch GmbH is held by Robert Bosch Stiftung GmbH, a charitable foundation. The majority of voting rights are held by Robert Bosch Industrietreuhand KG, an industrial trust. The entrepreneurial ownership functions are carried out by the trust. The remaining shares are held by the Bosch family and by Robert Bosch GmbH.
Additional information is available online at www.bosch.com, www.iot.bosch.com, www.bosch-press.com, www.twitter.com/BoschPresse.