Bosch at CES 2022:
New technologies are developing at an ever-faster pace – think Internet of things, artificial intelligence, quantum computing, blockchain, and 5G. What hopes do people associate with technological progress? What opportunities do they see, and what risks? At CES in Las Vegas, the world's largest technology trade show, Bosch will provide answers drawn from the Bosch Tech Compass 2022, a representative survey conducted in five countries. Under the tagline "High-tech #LikeABosch with many intelligent, connected, and sustainable solutions," Bosch will also show how technology can improve every aspect of people's everyday lives.
BOOTH: January 5–7, 2022, in the Central Hall, booth #16103
Press conference
Tuesday, January 4, 2022, from 8:00 to 8:45 a.m. local time (17:00–17:45 CET)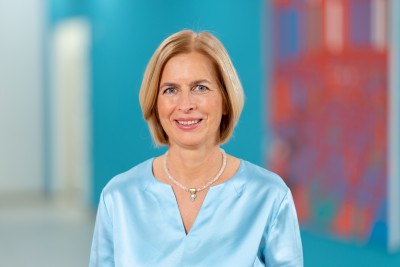 Dr. Tanja Rückert,
the Bosch Group's chief digital officer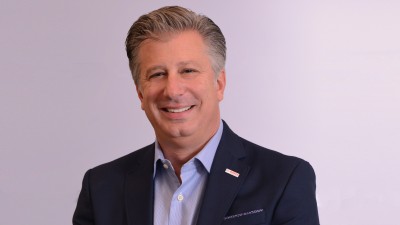 Mike Mansuetti,
president of Bosch in North America
Contact persons for press inquiries:
Irina Ananyeva, +49 711 811-47990, +49 152 59753284
Inga Ehret, +49 711 811-16476, +49 172 3242636
Annett Fischer, +49 711 811-6286, +49 152 08651292
Caroline Schulke, +49 711 811-7088, +49 172 4293389
Dörthe Warnk, +49 711 811-55508, +49 172 1538714
About Bosch
The Bosch Group is a leading global supplier of technology and services. It employs roughly 402,600 associates worldwide (as of December 31, 2021). The company generated sales of 78.7 billion euros in 2021. Its operations are divided into four business sectors: Mobility Solutions, Industrial Technology, Consumer Goods, and Energy and Building Technology. As a leading IoT provider, Bosch offers innovative solutions for smart homes, Industry 4.0, and connected mobility. Bosch is pursuing a vision of mobility that is sustainable, safe, and exciting. It uses its expertise in sensor technology, software, and services, as well as its own IoT cloud, to offer its customers connected, cross-domain solutions from a single source. The Bosch Group's strategic objective is to facilitate connected living with products and solutions that either contain artificial intelligence (AI) or have been developed or manufactured with its help. Bosch improves quality of life worldwide with products and services that are innovative and spark enthusiasm. In short, Bosch creates technology that is "Invented for life." The Bosch Group comprises Robert Bosch GmbH and its roughly 440 subsidiary and regional companies in some 60 countries. Including sales and service partners, Bosch's global manufacturing, engineering, and sales network covers nearly every country in the world. With its more than 400 locations worldwide, the Bosch Group has been carbon neutral since the first quarter of 2020. The basis for the company's future growth is its innovative strength. At 128 locations across the globe, Bosch employs some 76,100 associates in research and development, of which more than 38,000 are software engineers.
The company was set up in Stuttgart in 1886 by Robert Bosch (1861–1942) as "Workshop for Precision Mechanics and Electrical Engineering." The special ownership structure of Robert Bosch GmbH guarantees the entrepreneurial freedom of the Bosch Group, making it possible for the company to plan over the long term and to undertake significant upfront investments in the safeguarding of its future. Ninety-four percent of the share capital of Robert Bosch GmbH is held by Robert Bosch Stiftung GmbH, a charitable foundation. The remaining shares are held by Robert Bosch GmbH and by a corporation owned by the Bosch family. The majority of voting rights are held by Robert Bosch Industrietreuhand KG, an industrial trust. The entrepreneurial ownership functions are carried out by the trust.
Additional information is available online at www.bosch.com, www.iot.bosch.com, www.bosch-press.com, www.twitter.com/BoschPress.