Press information, backgrounds, photos, videos, links
Medien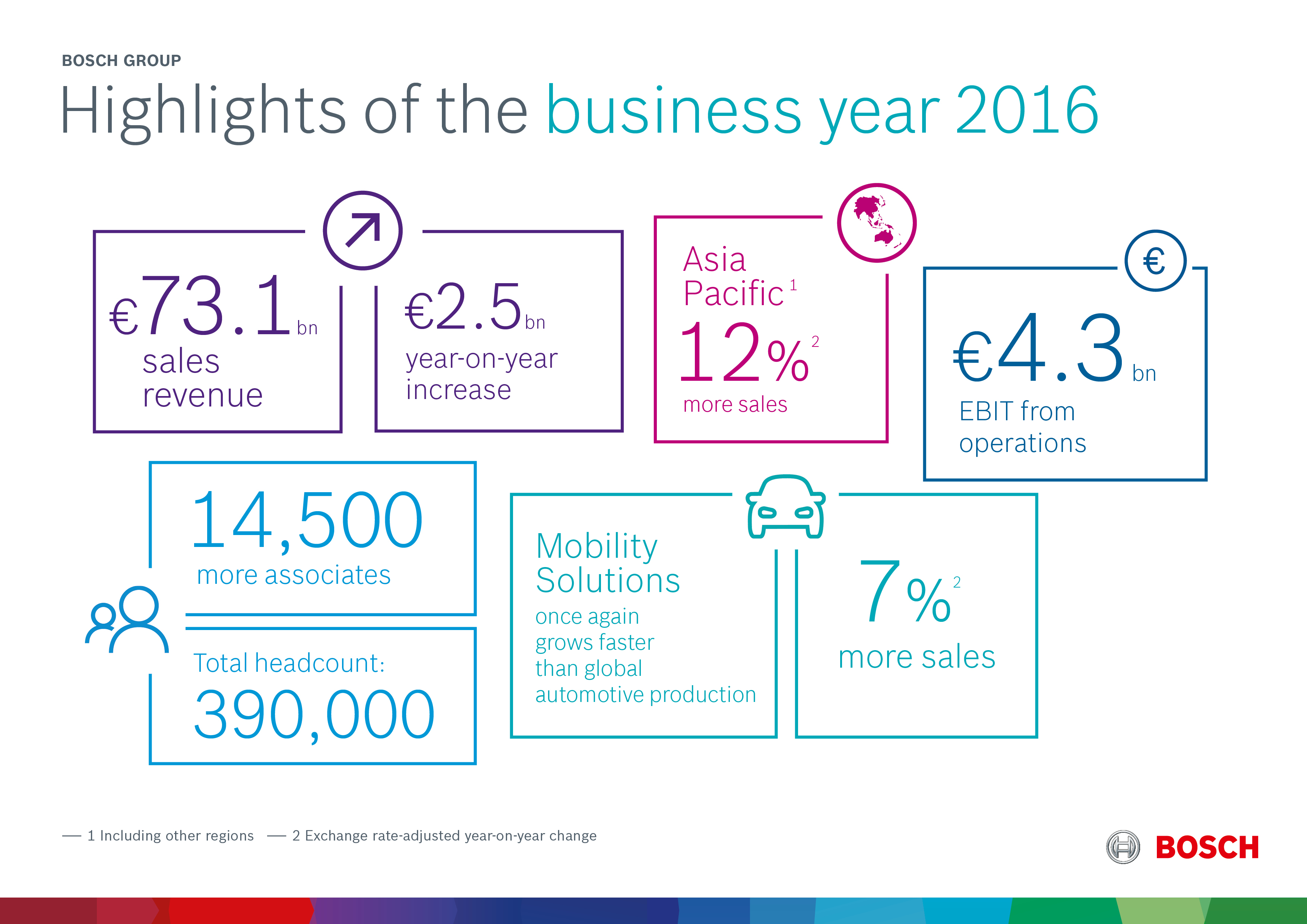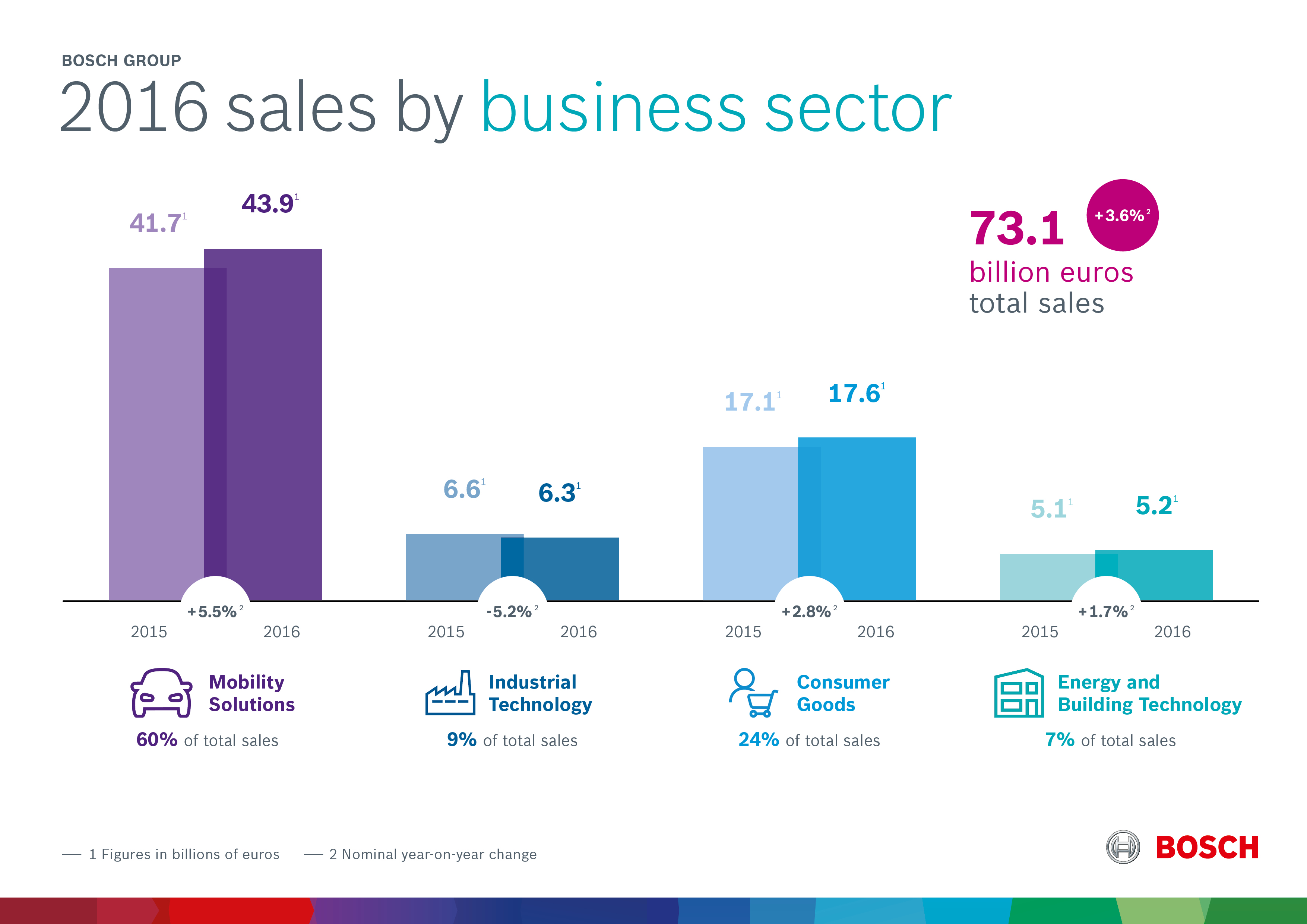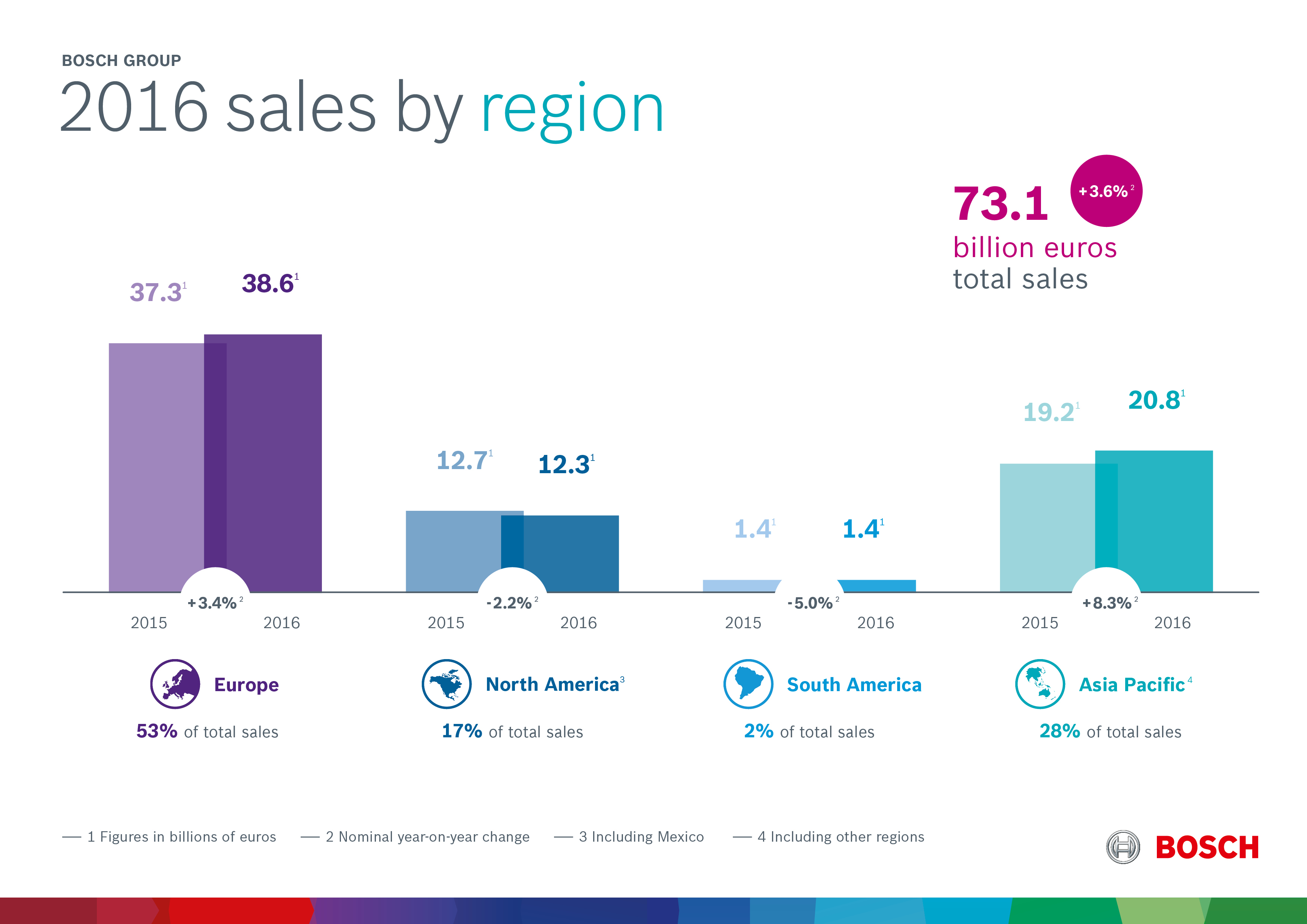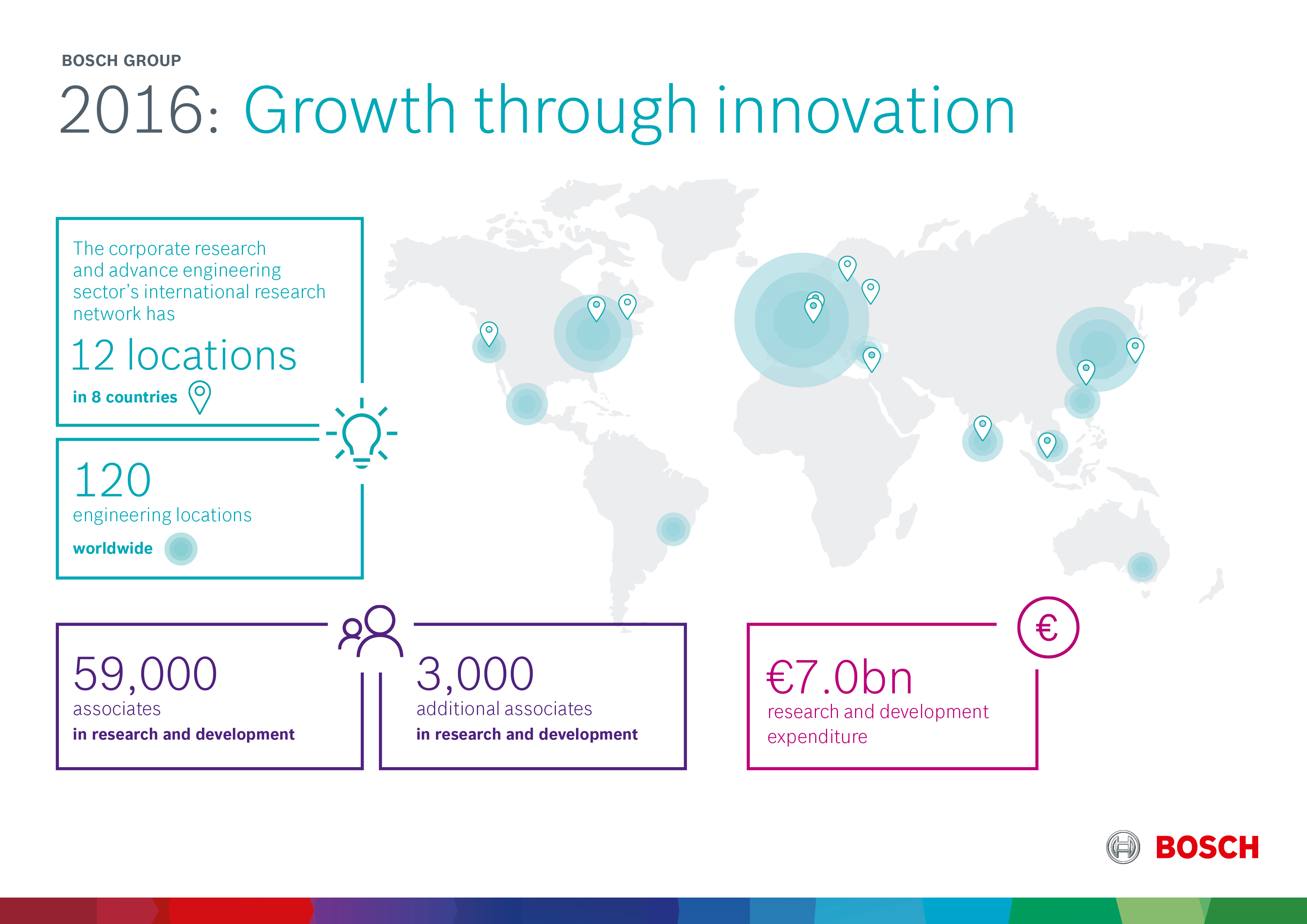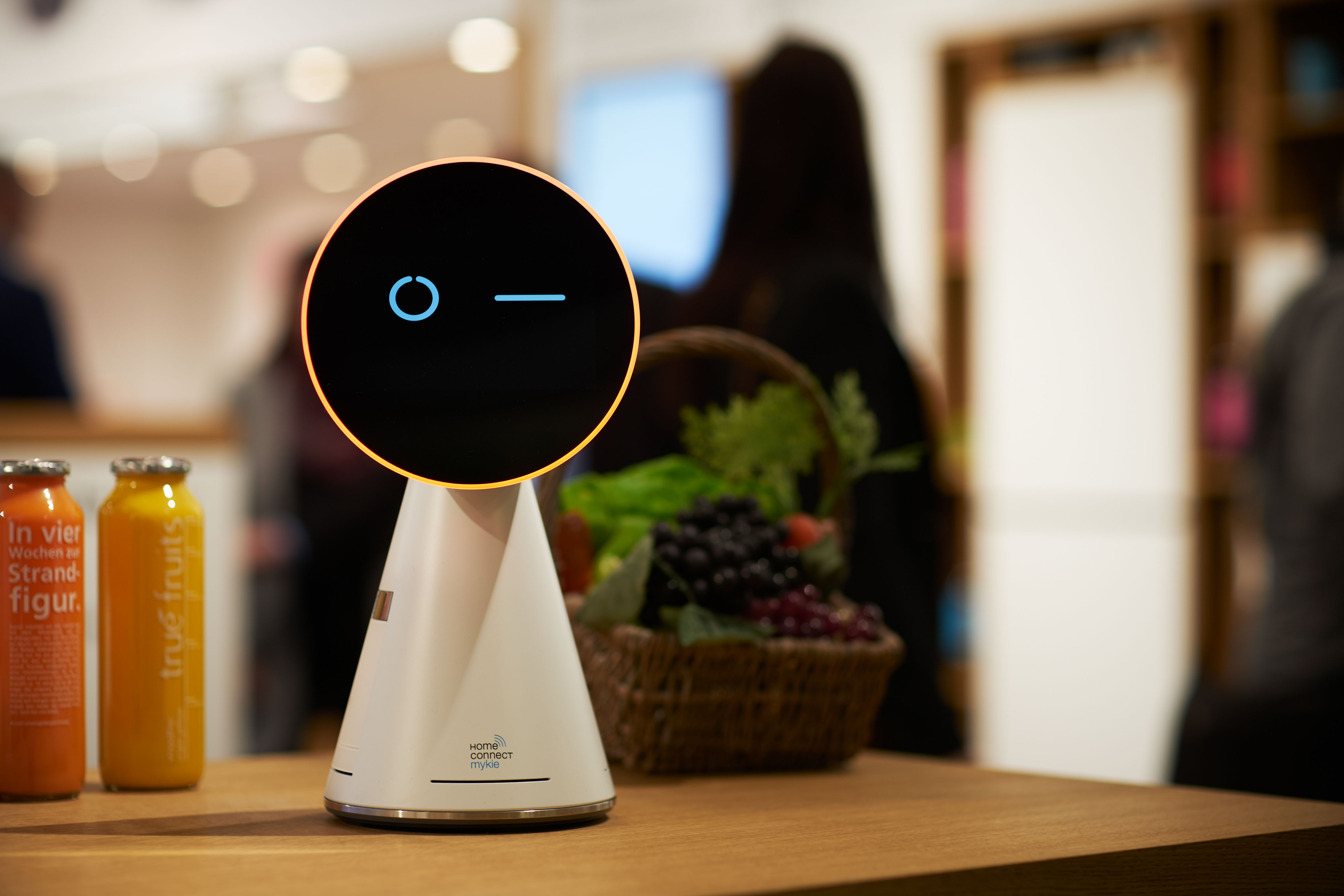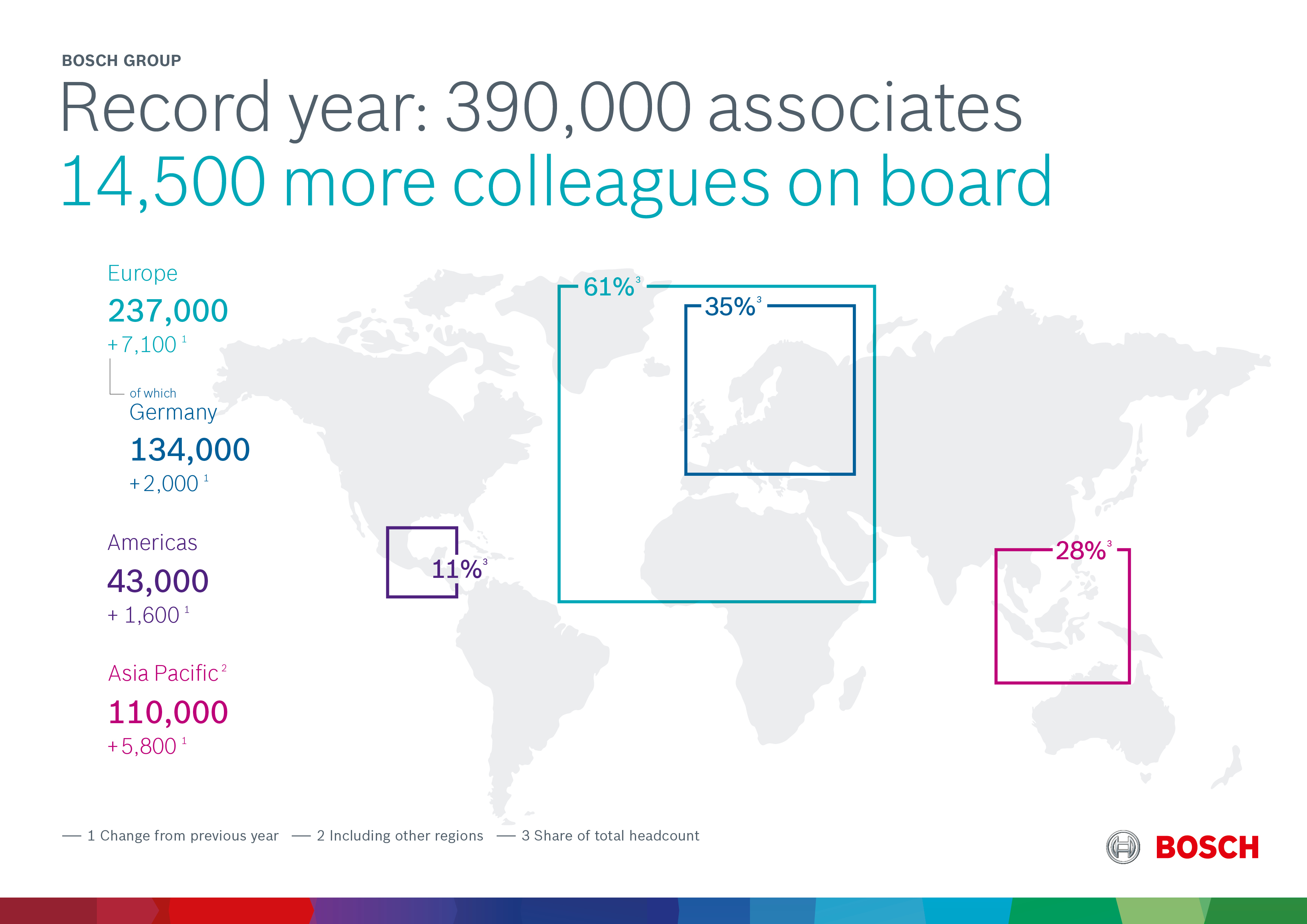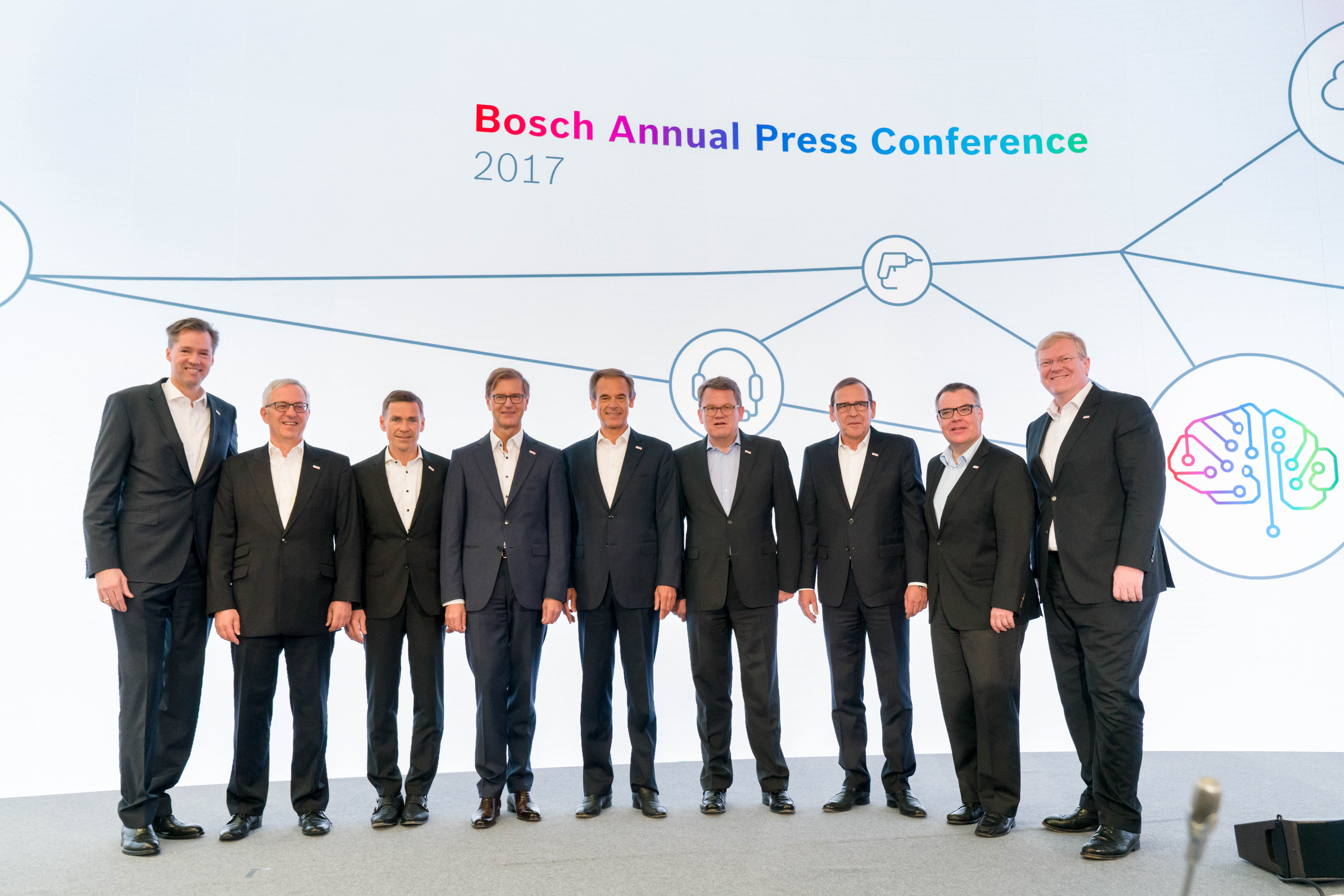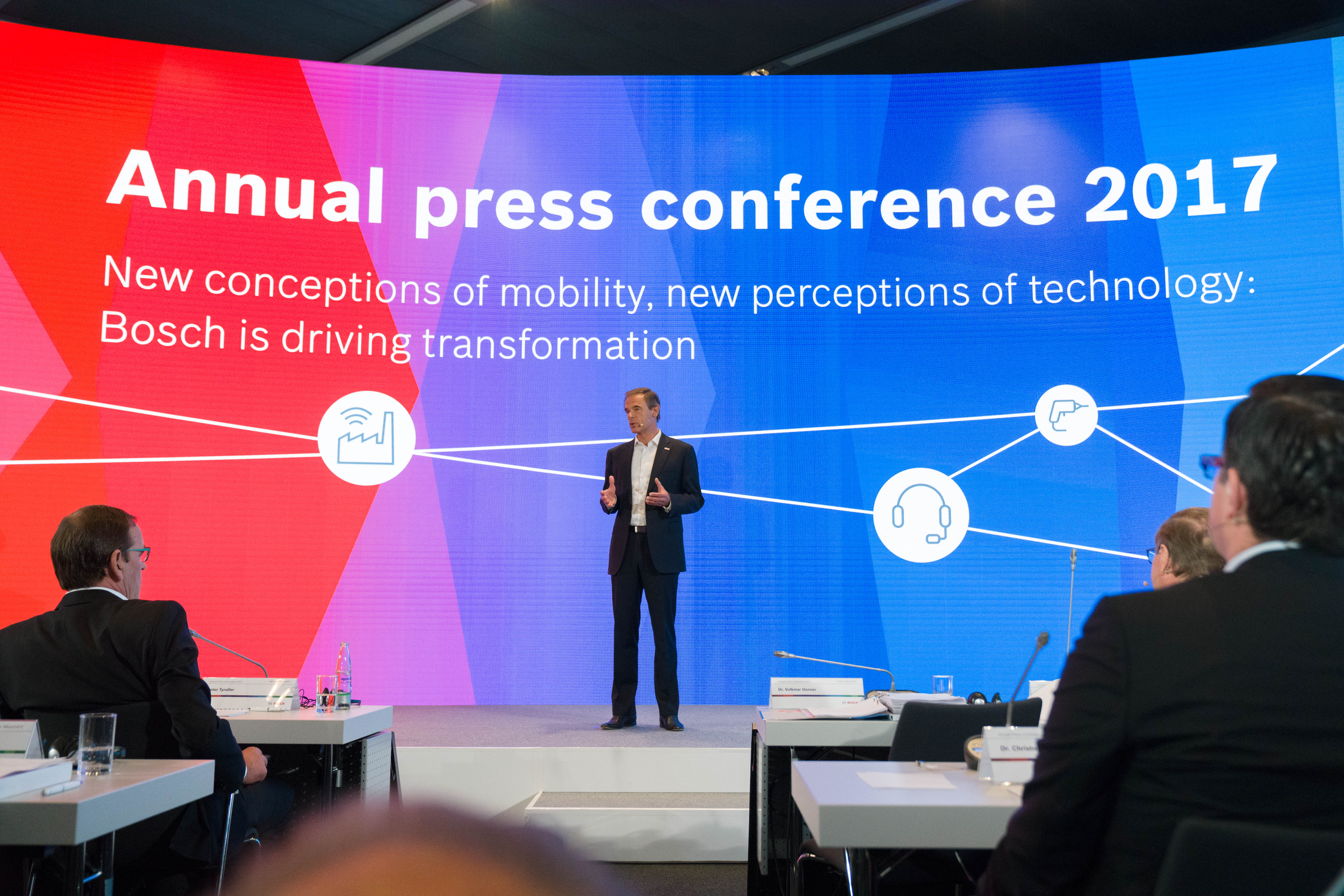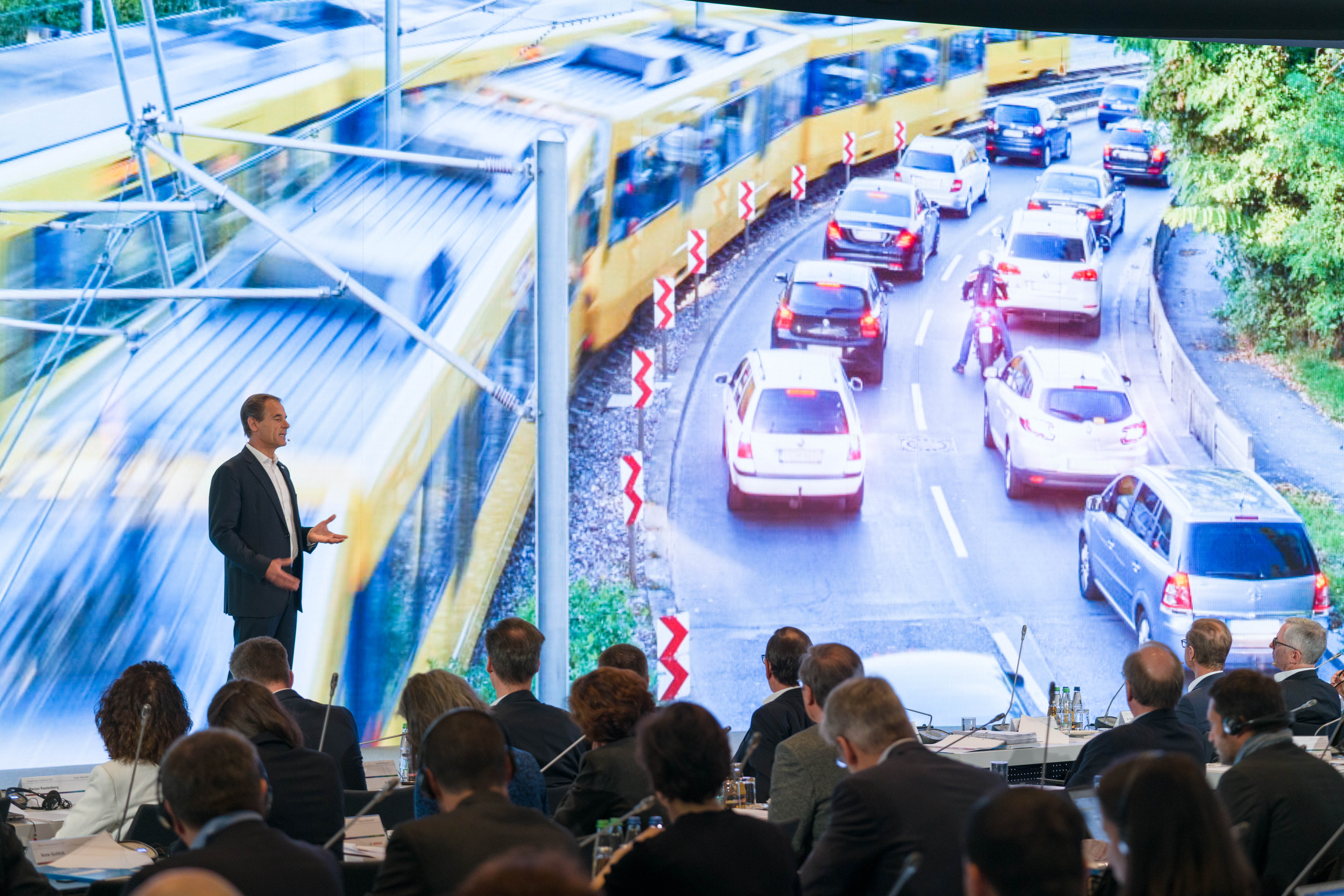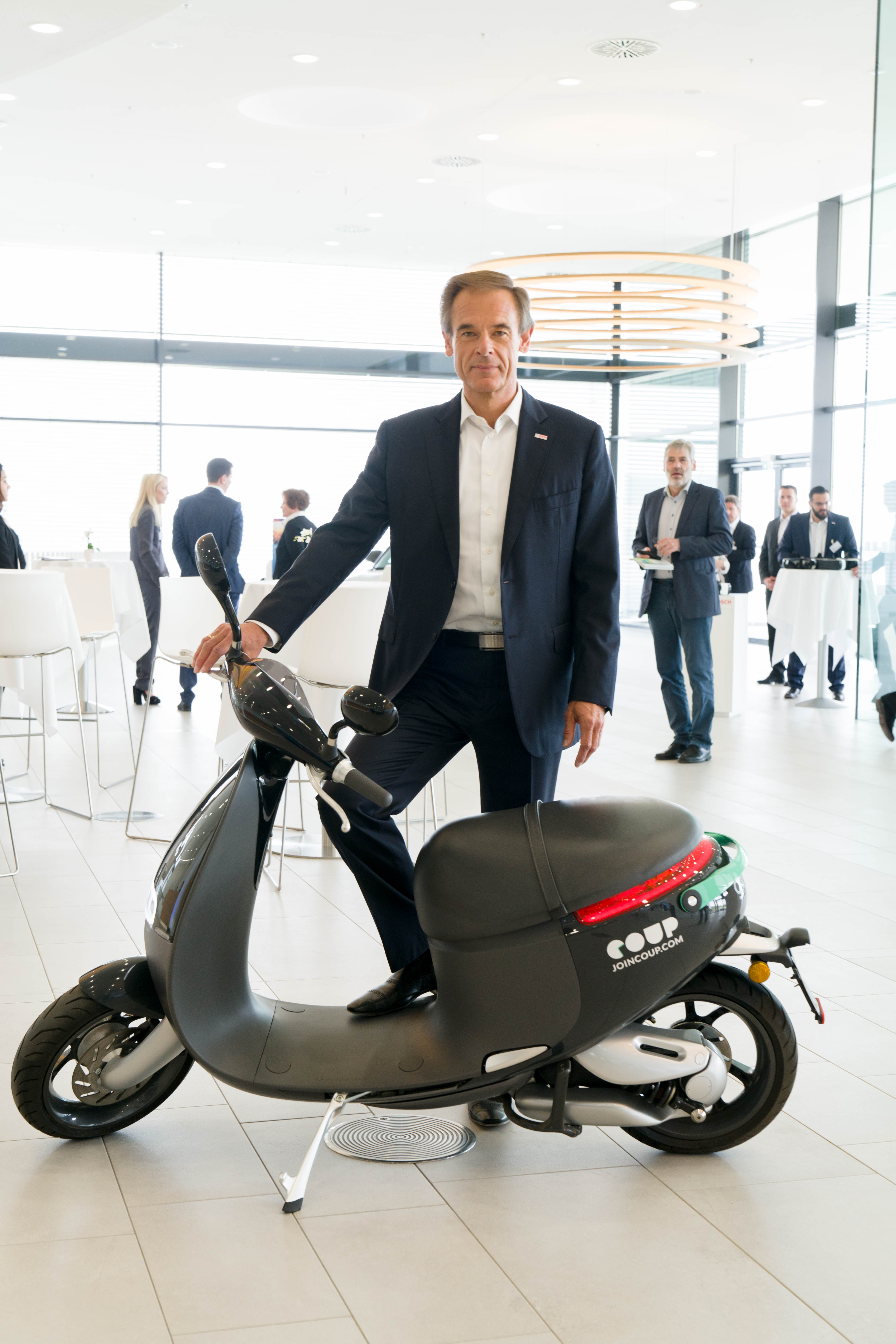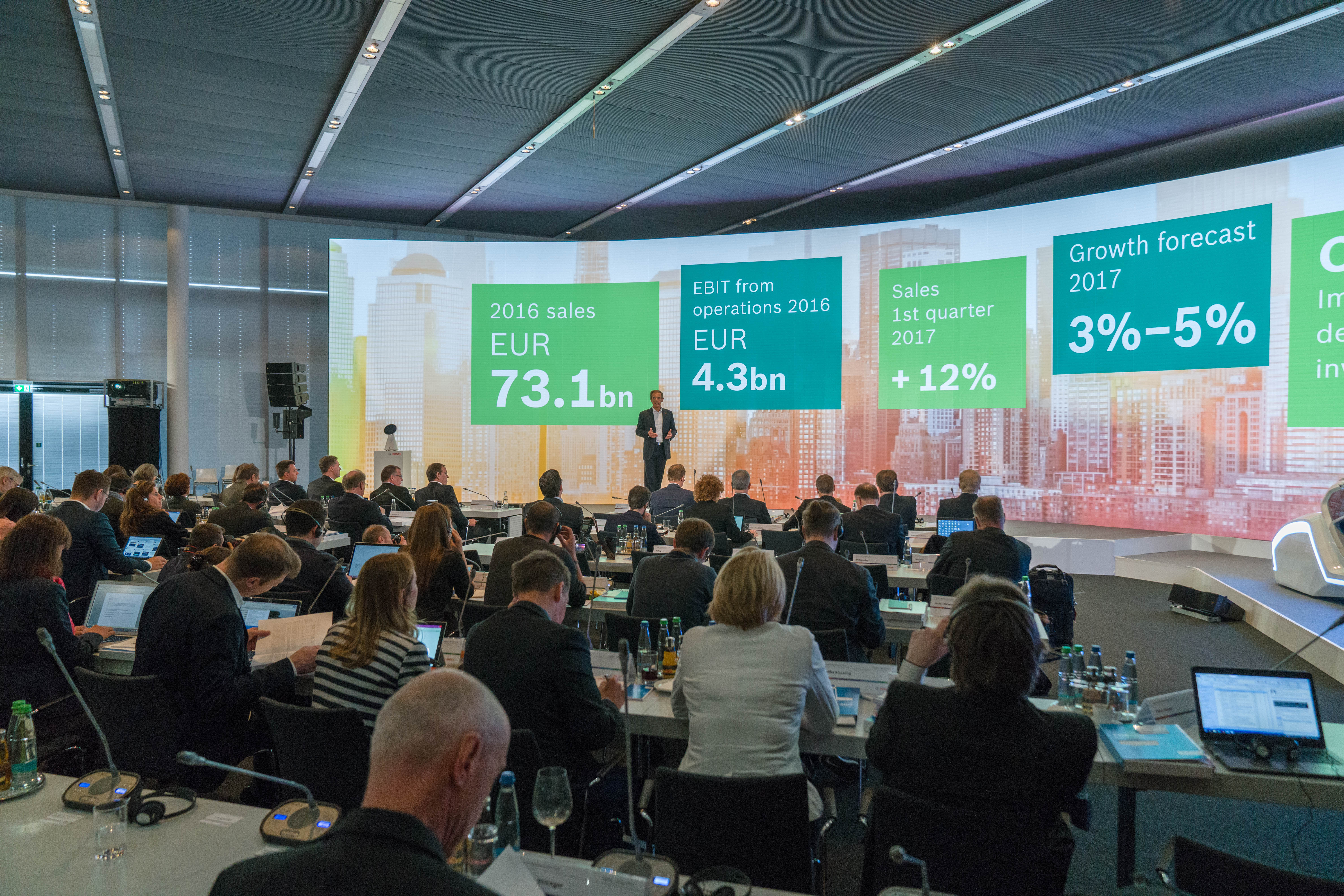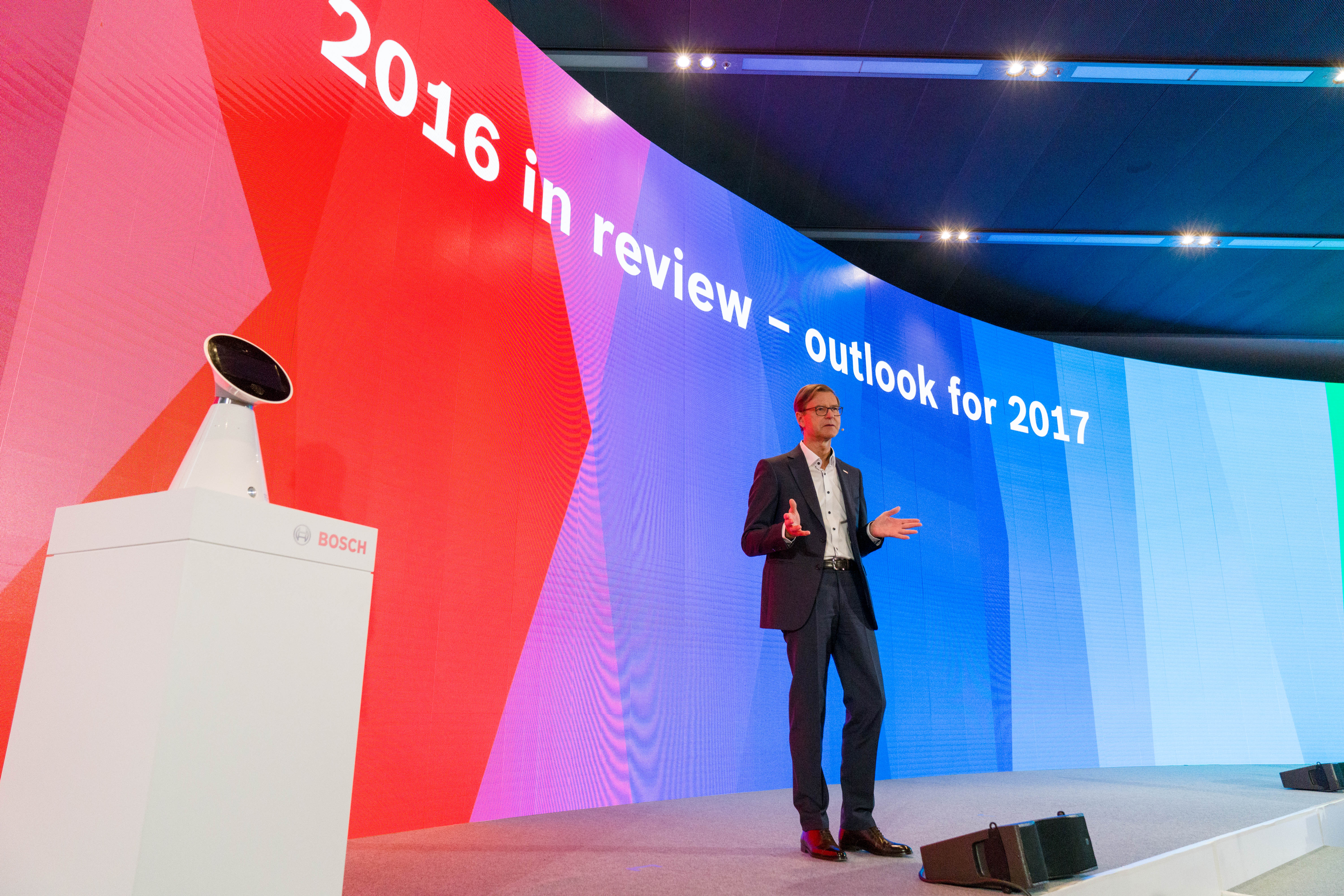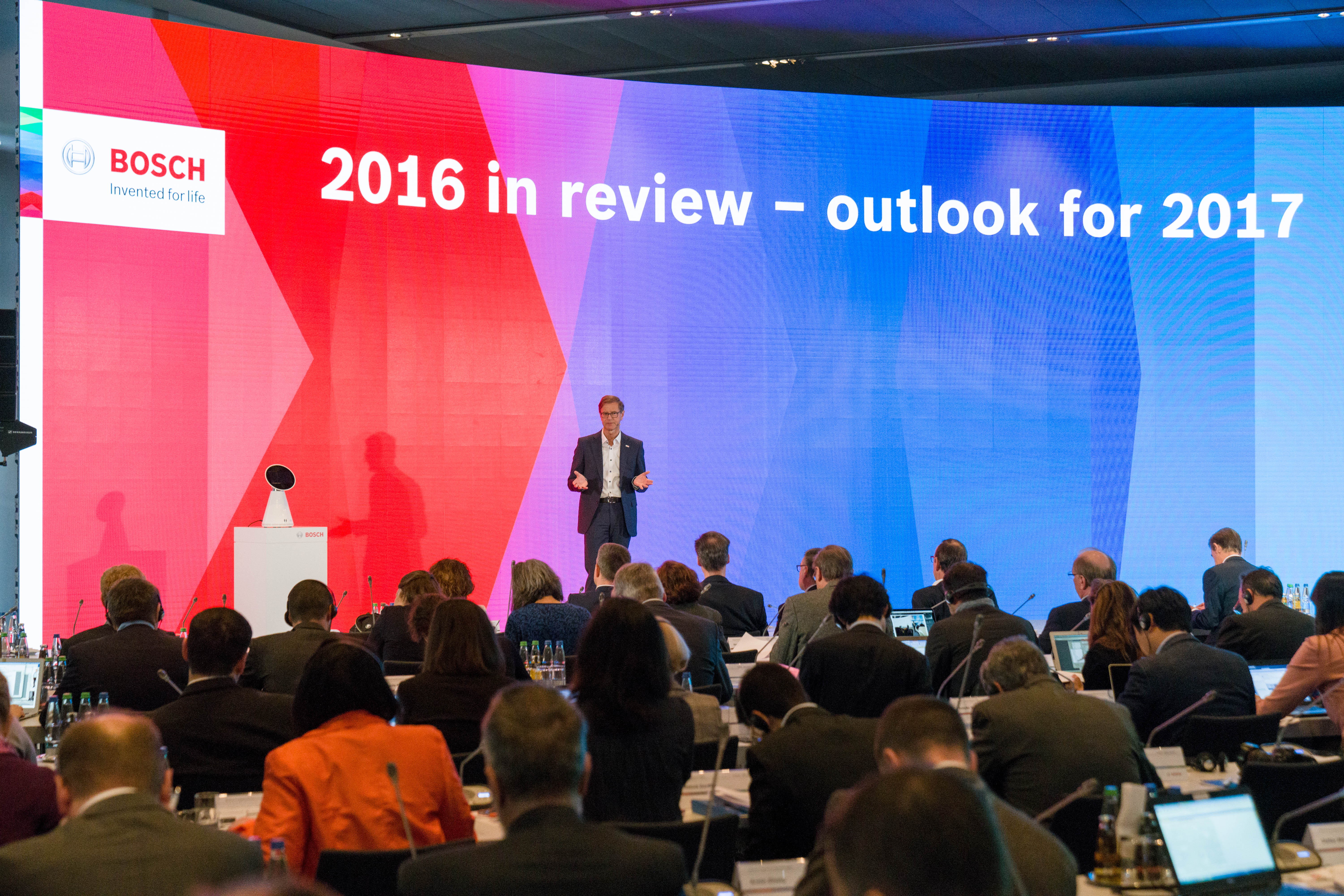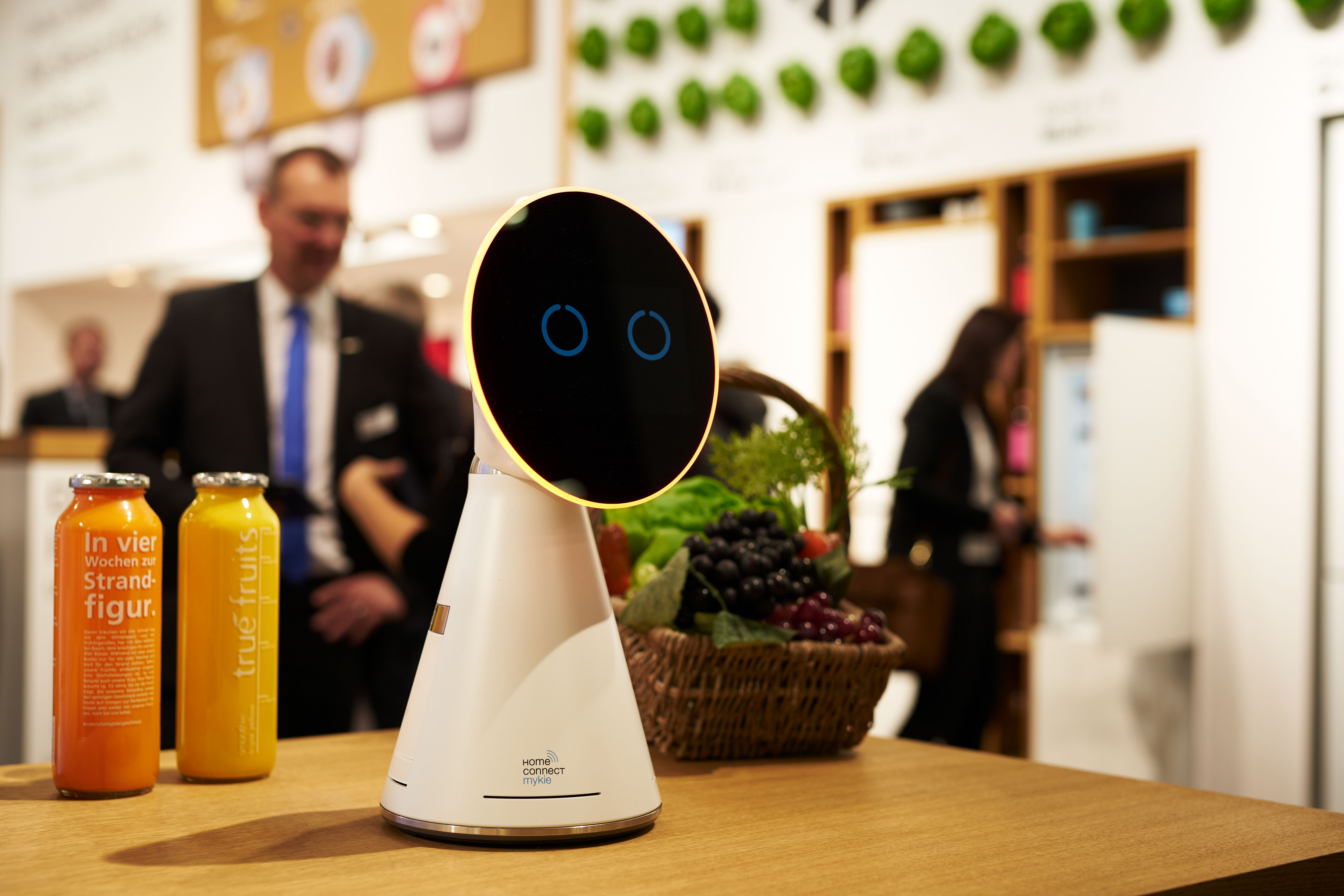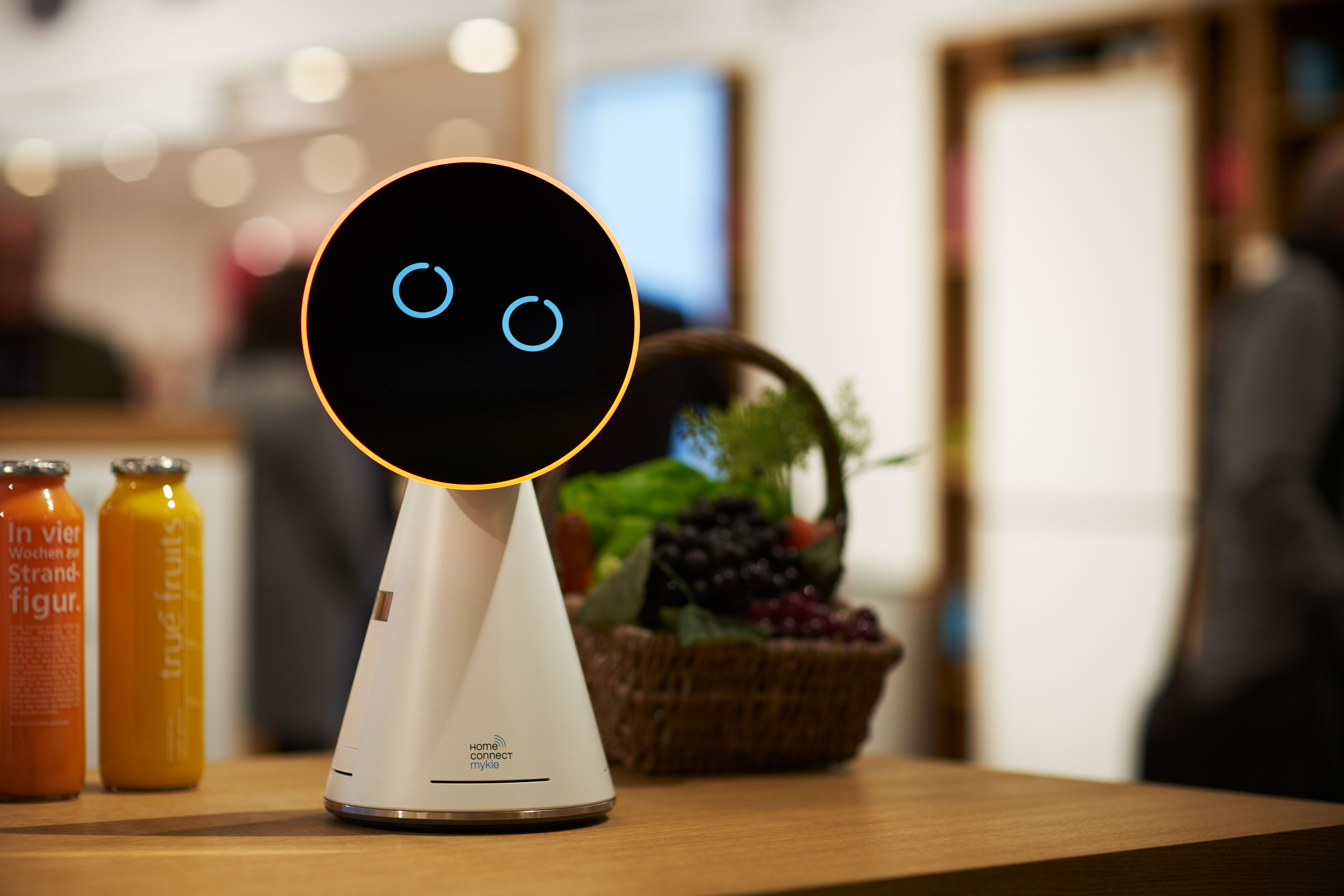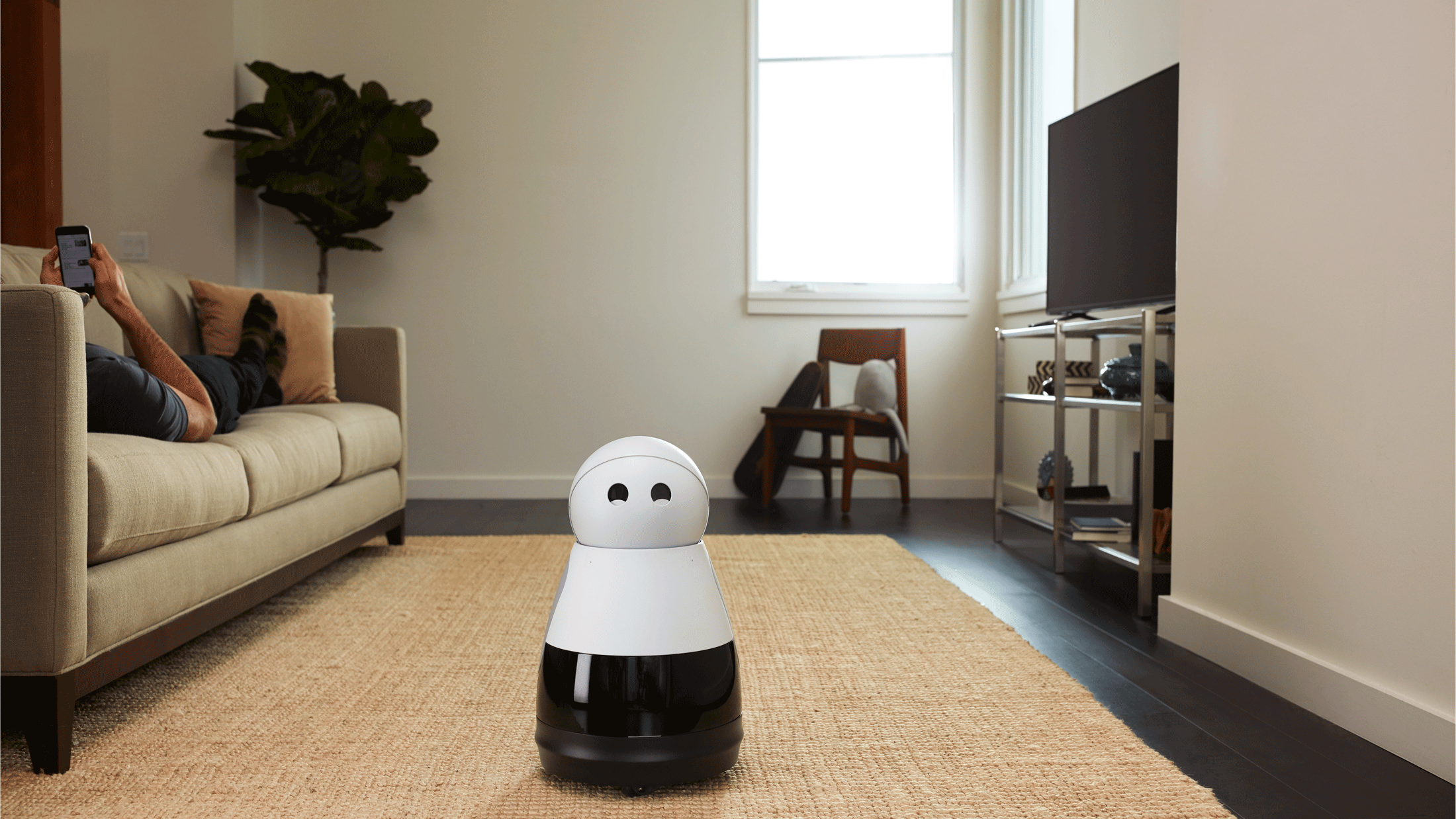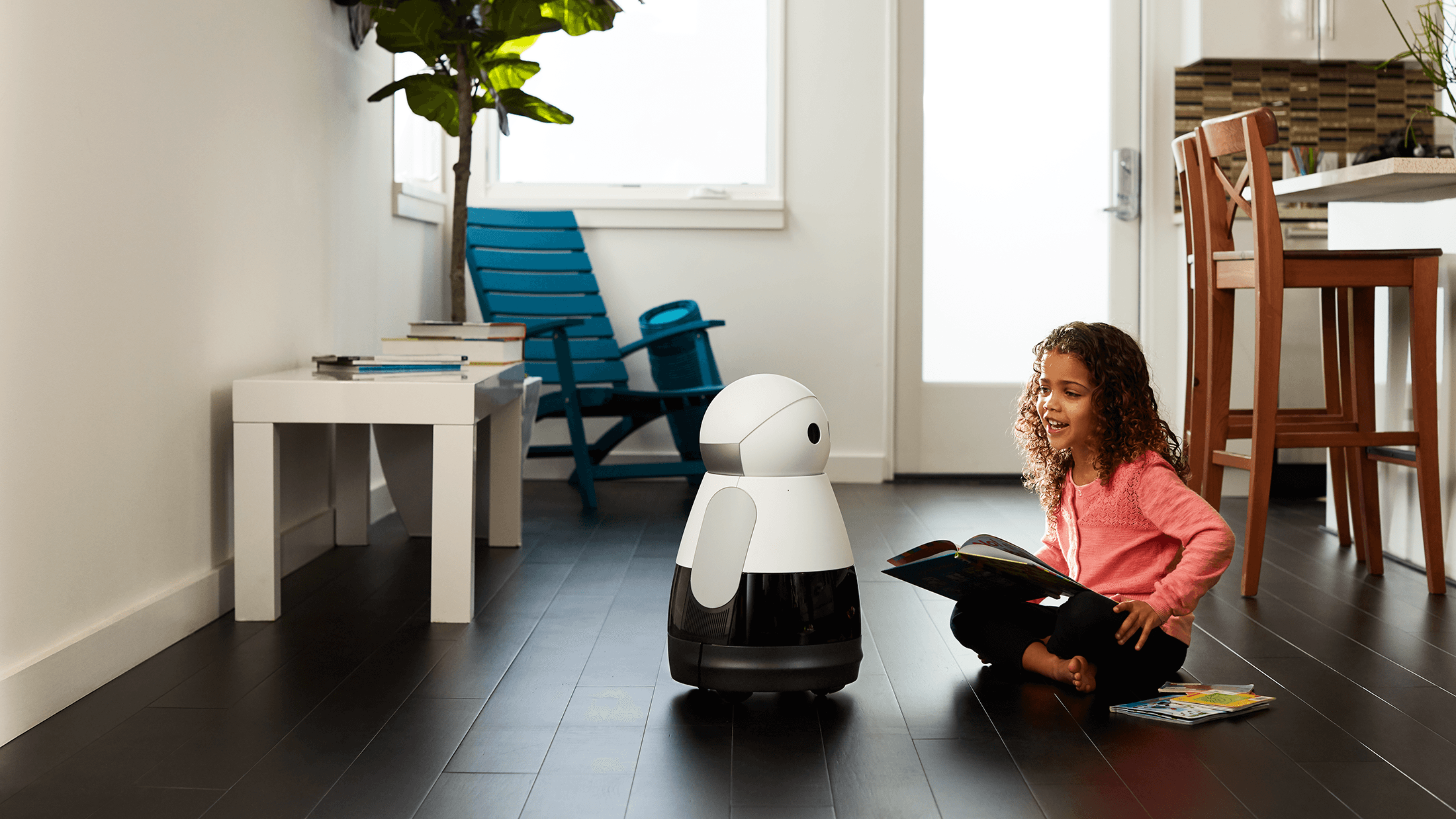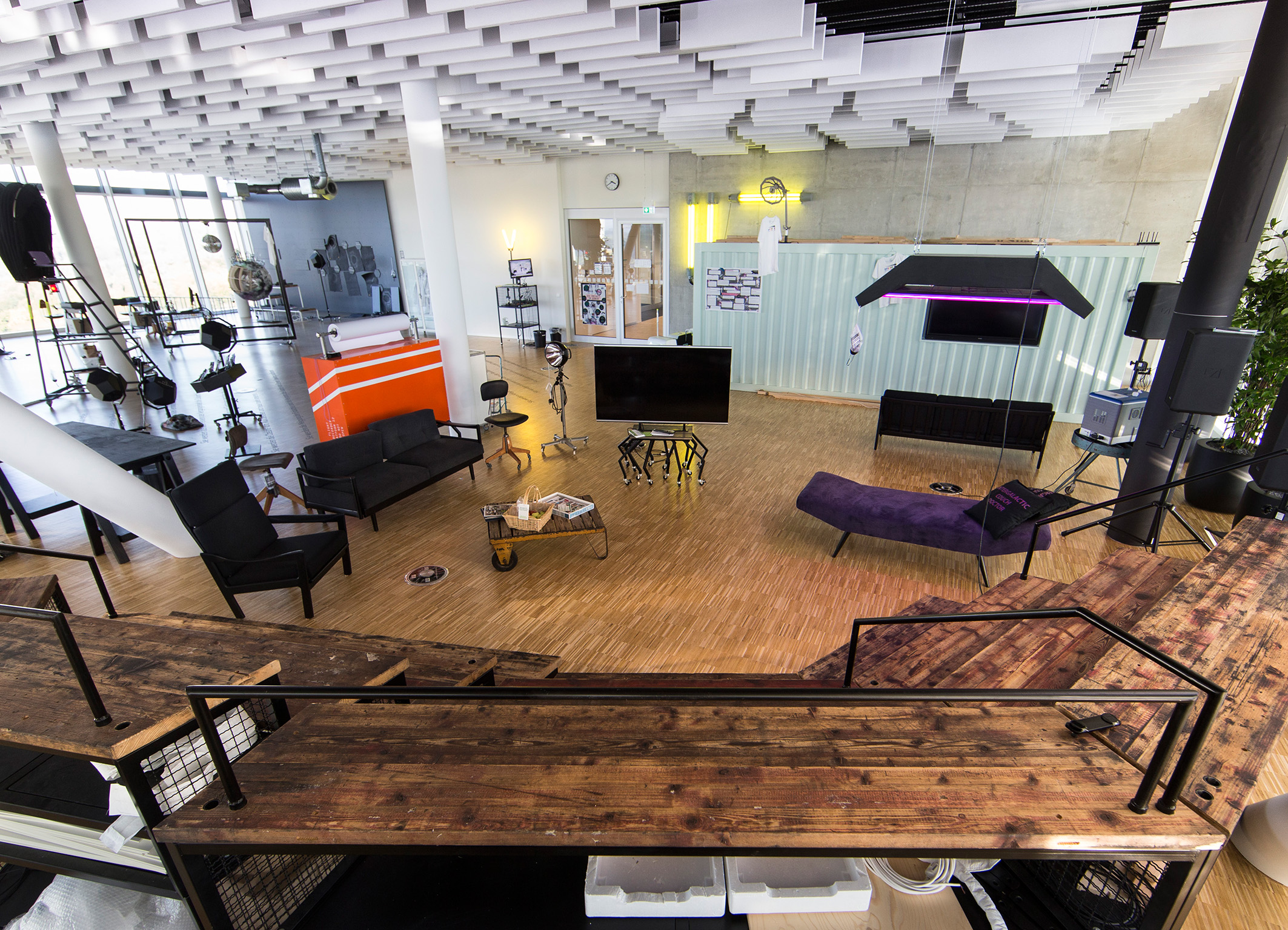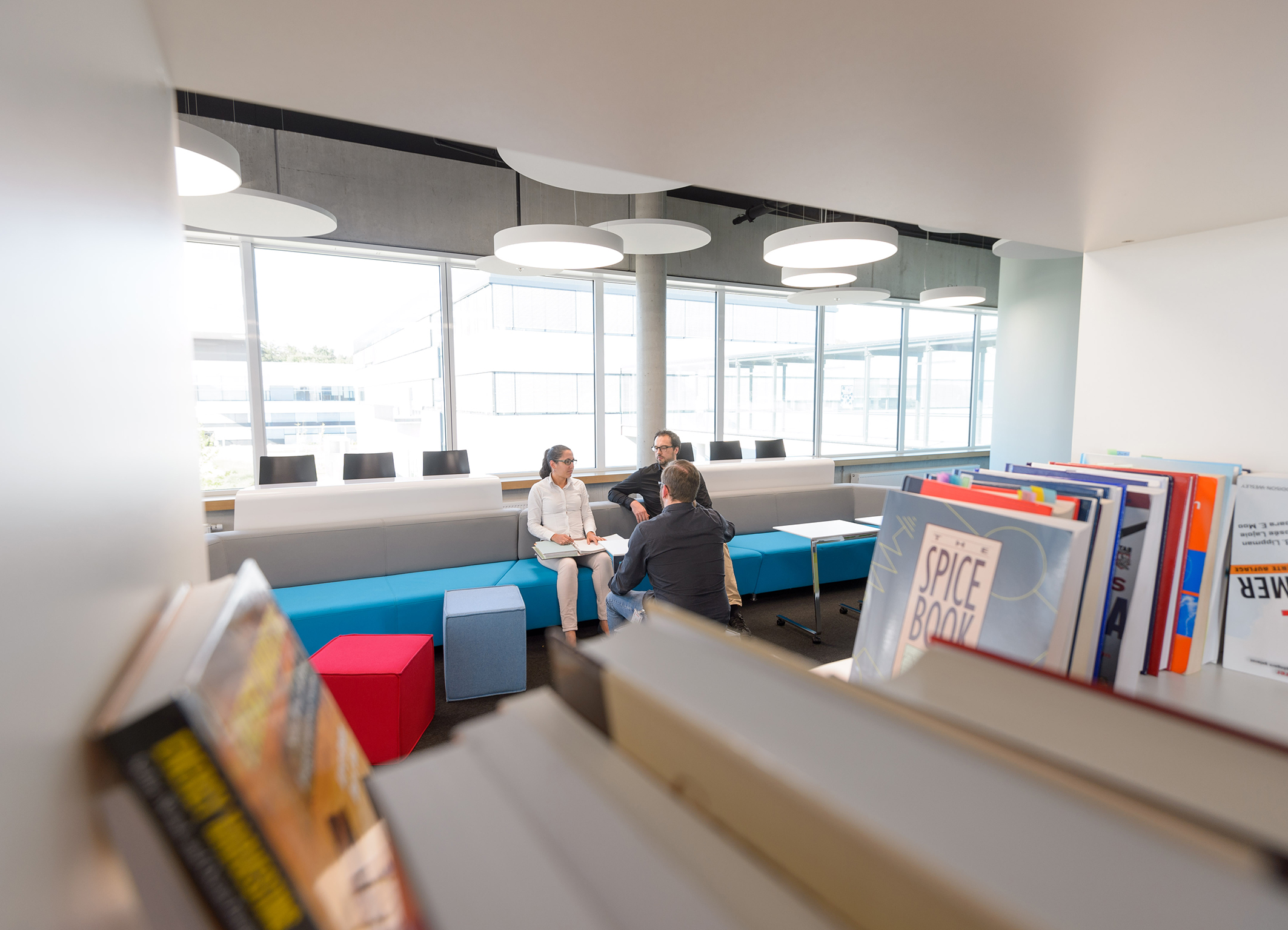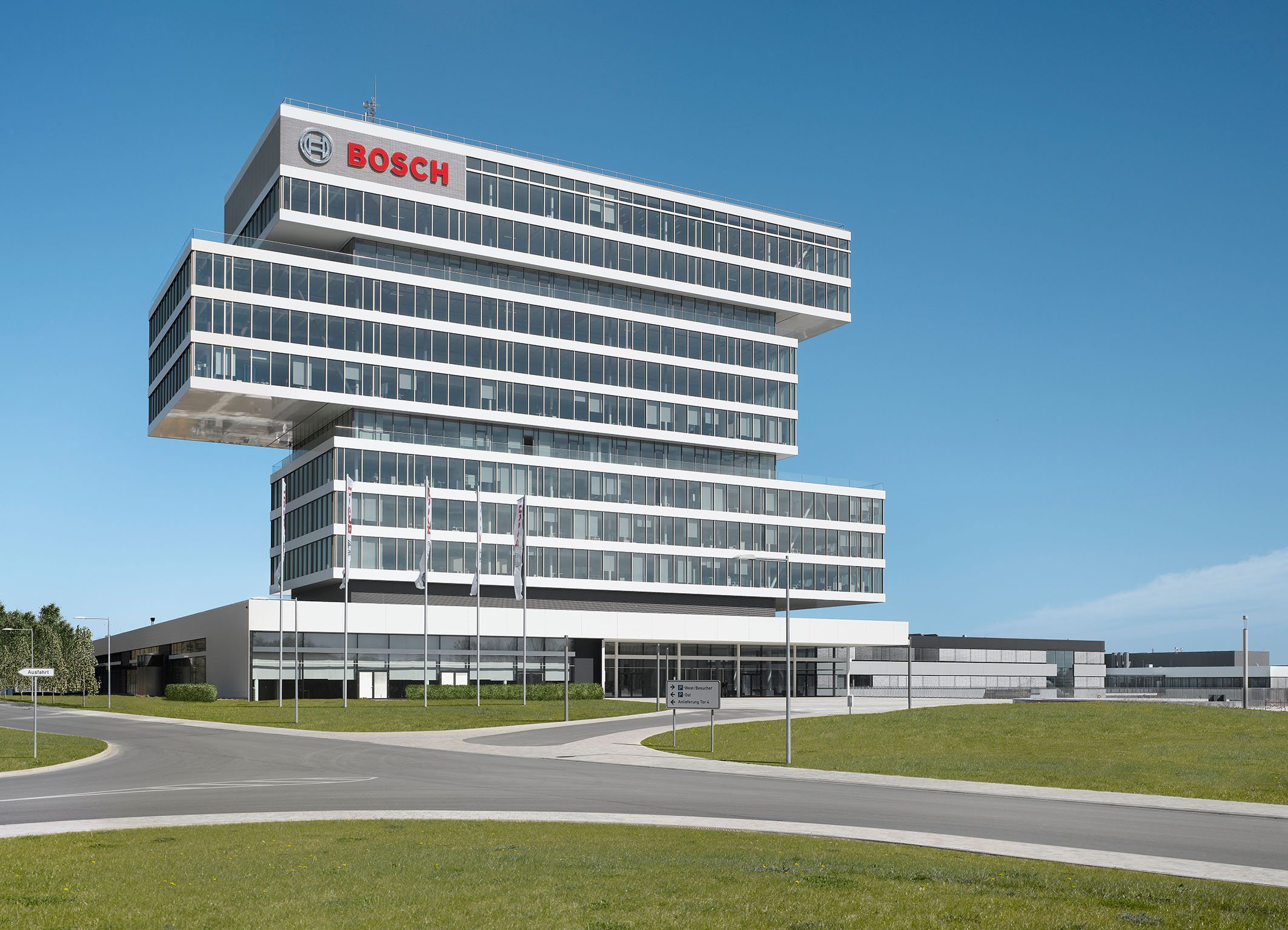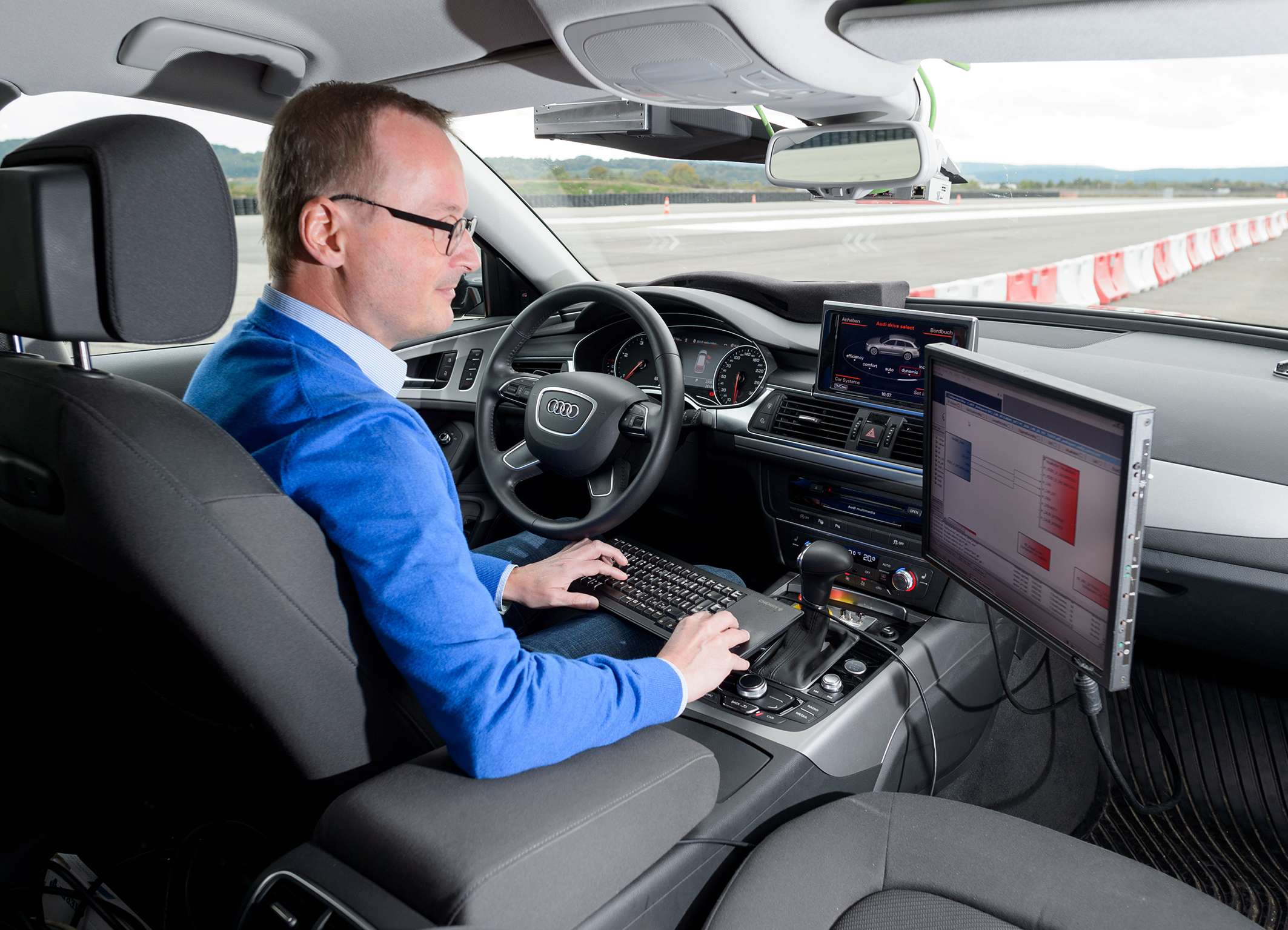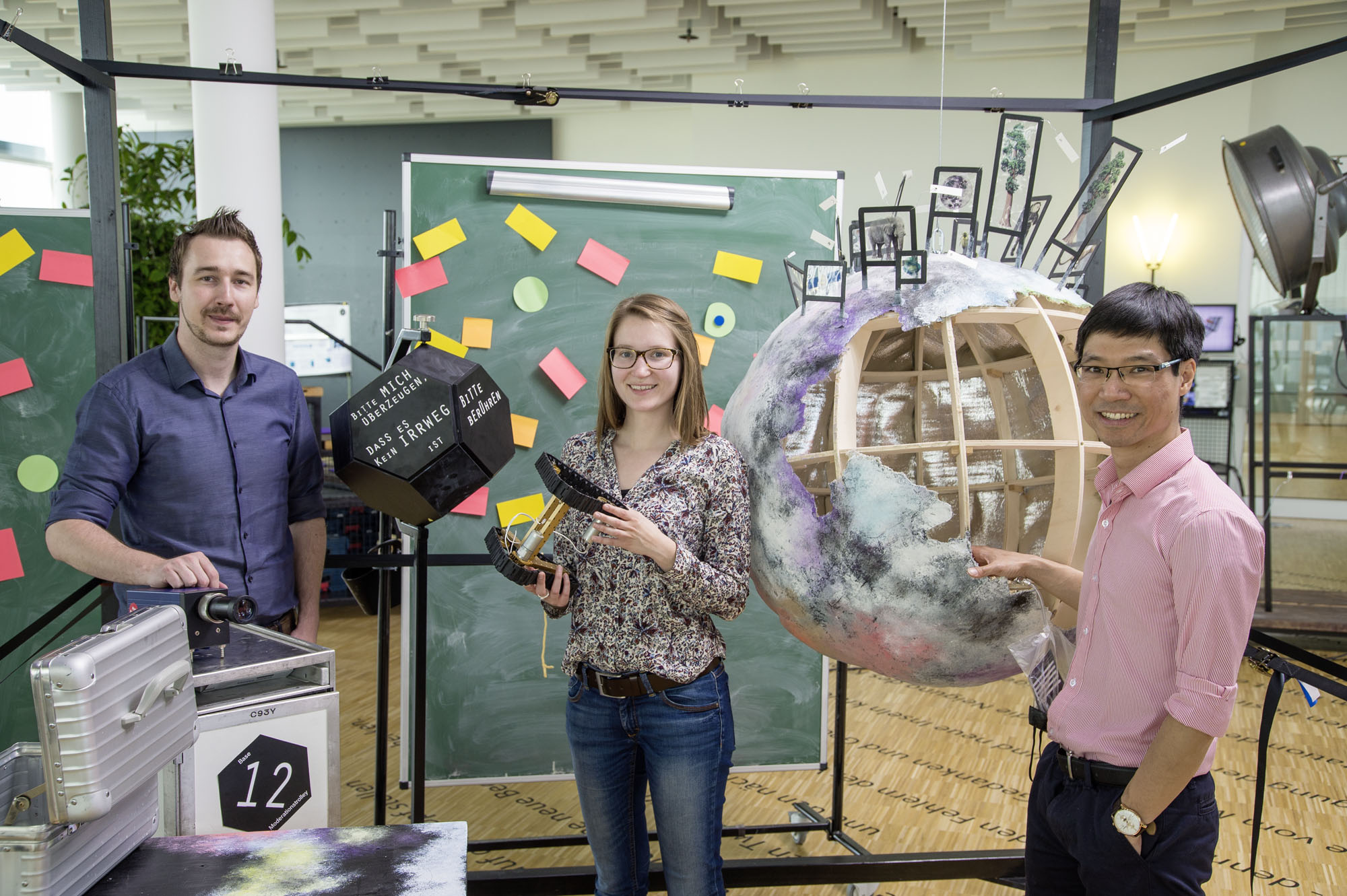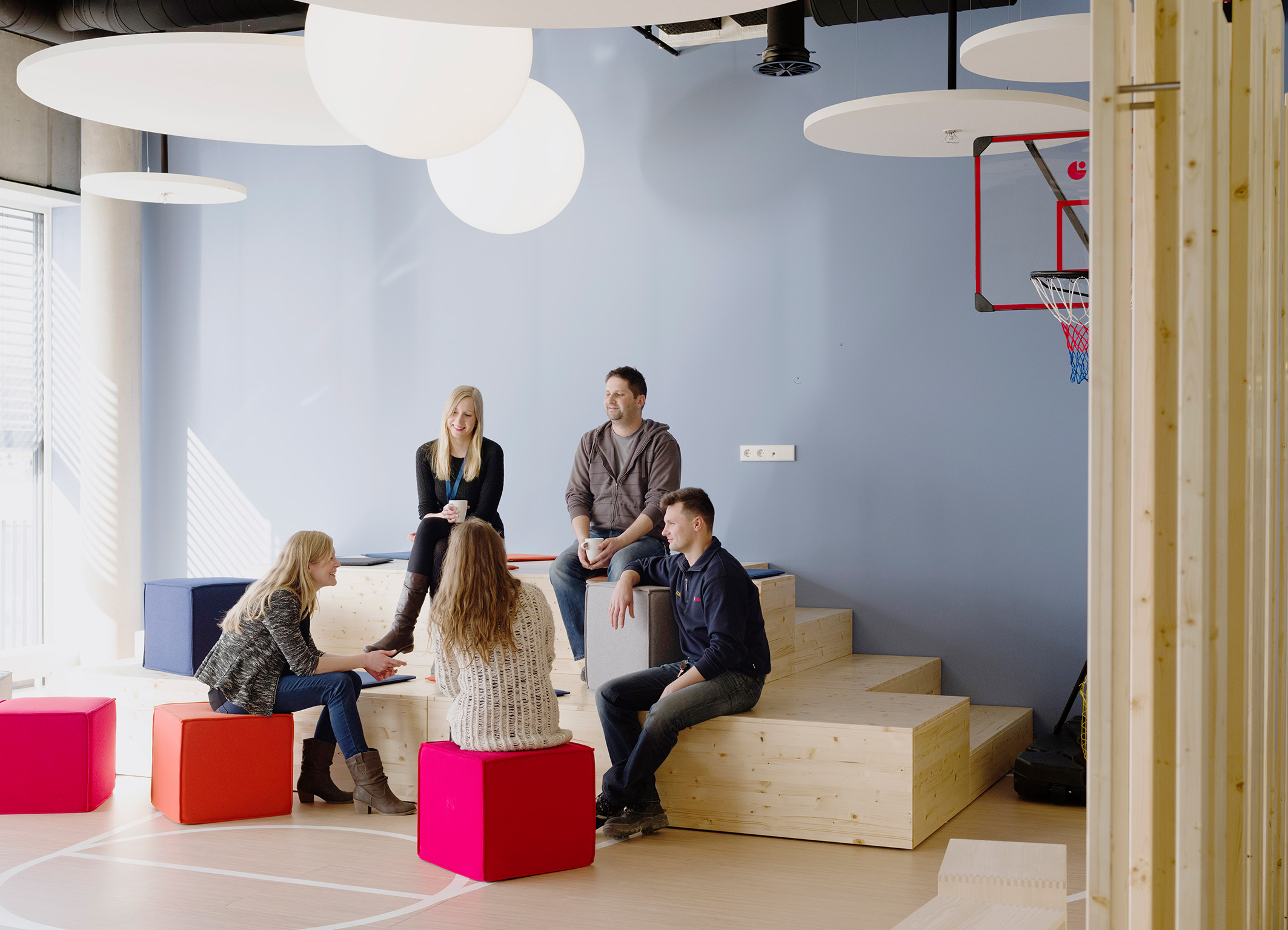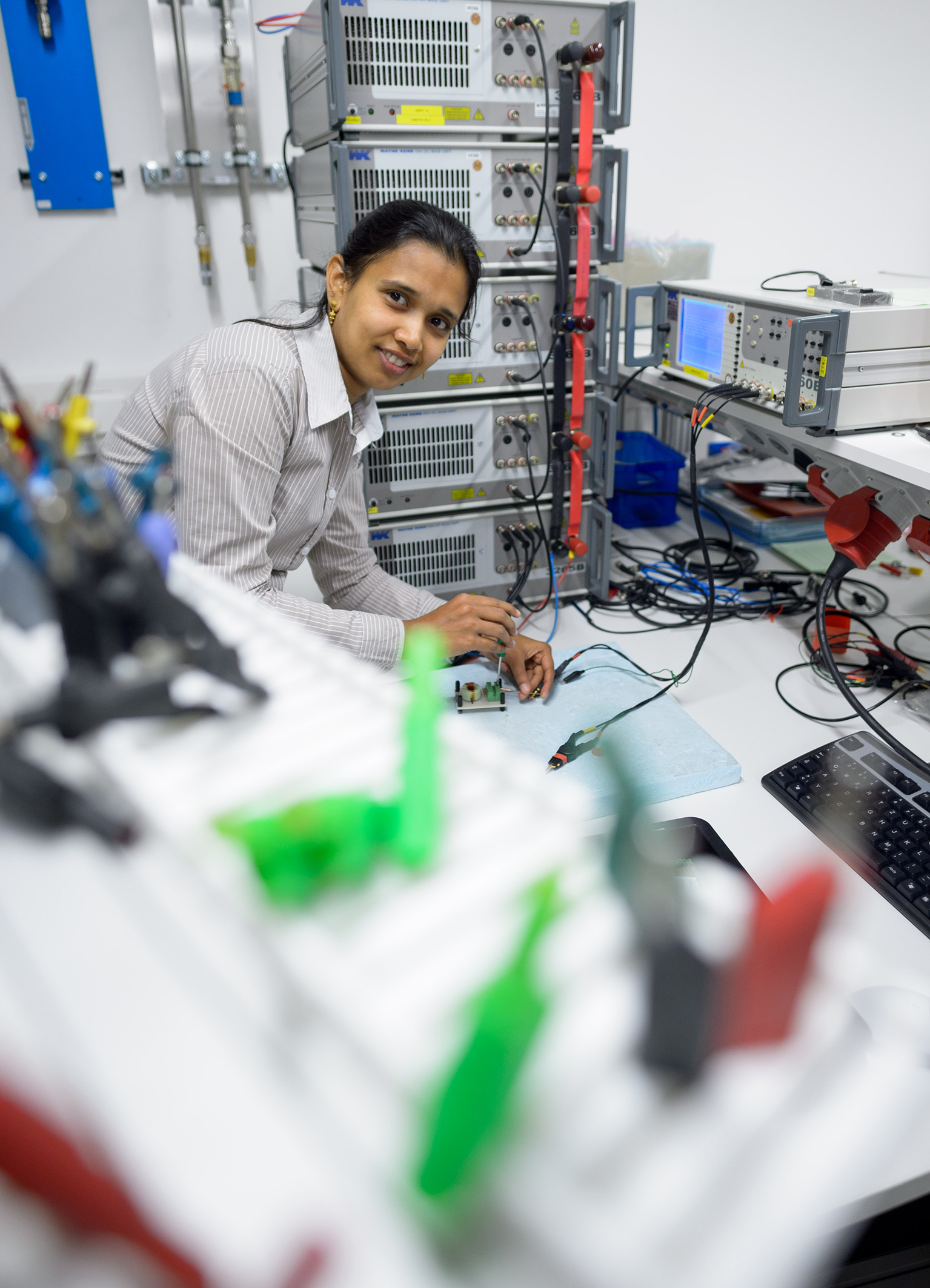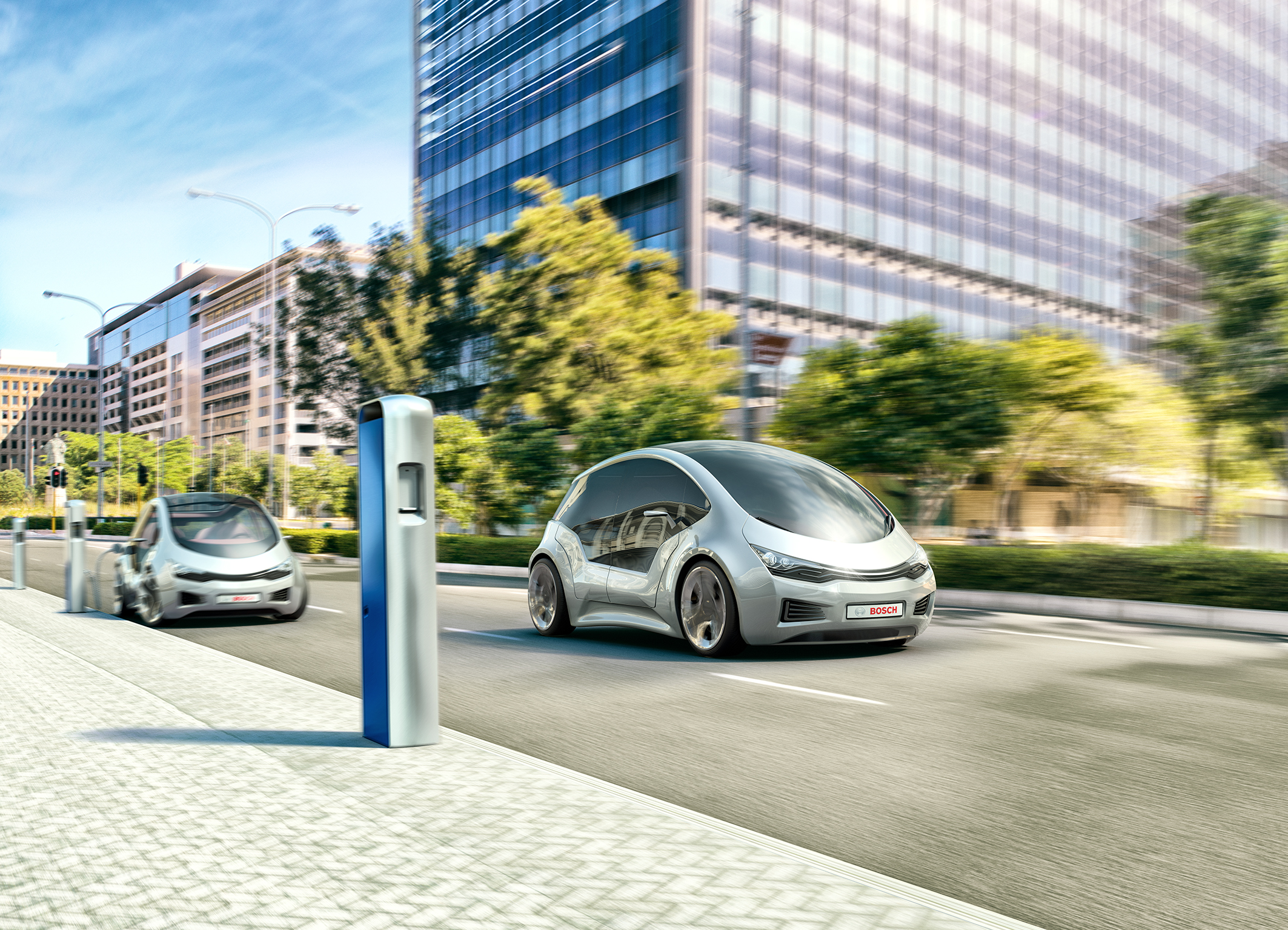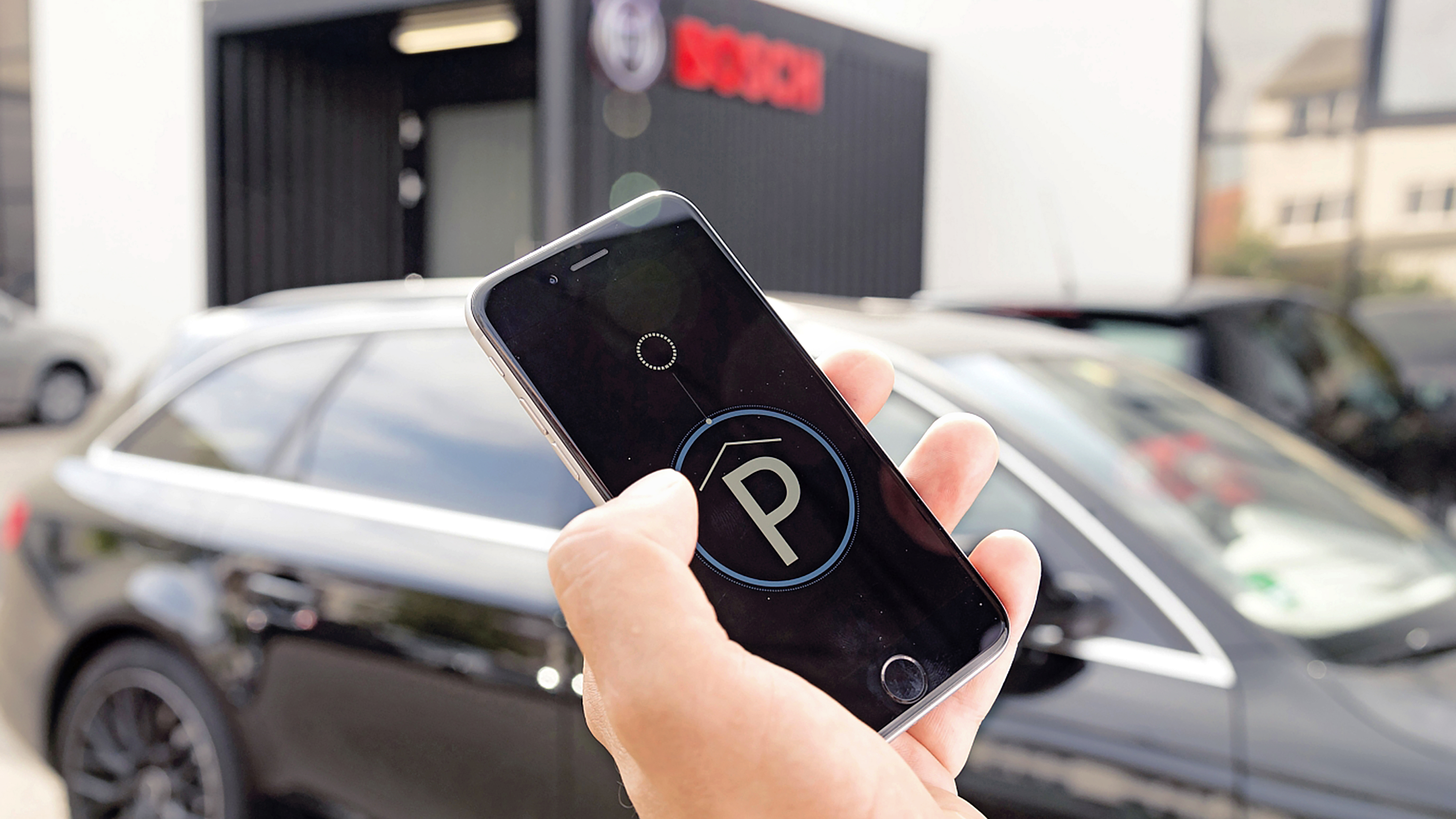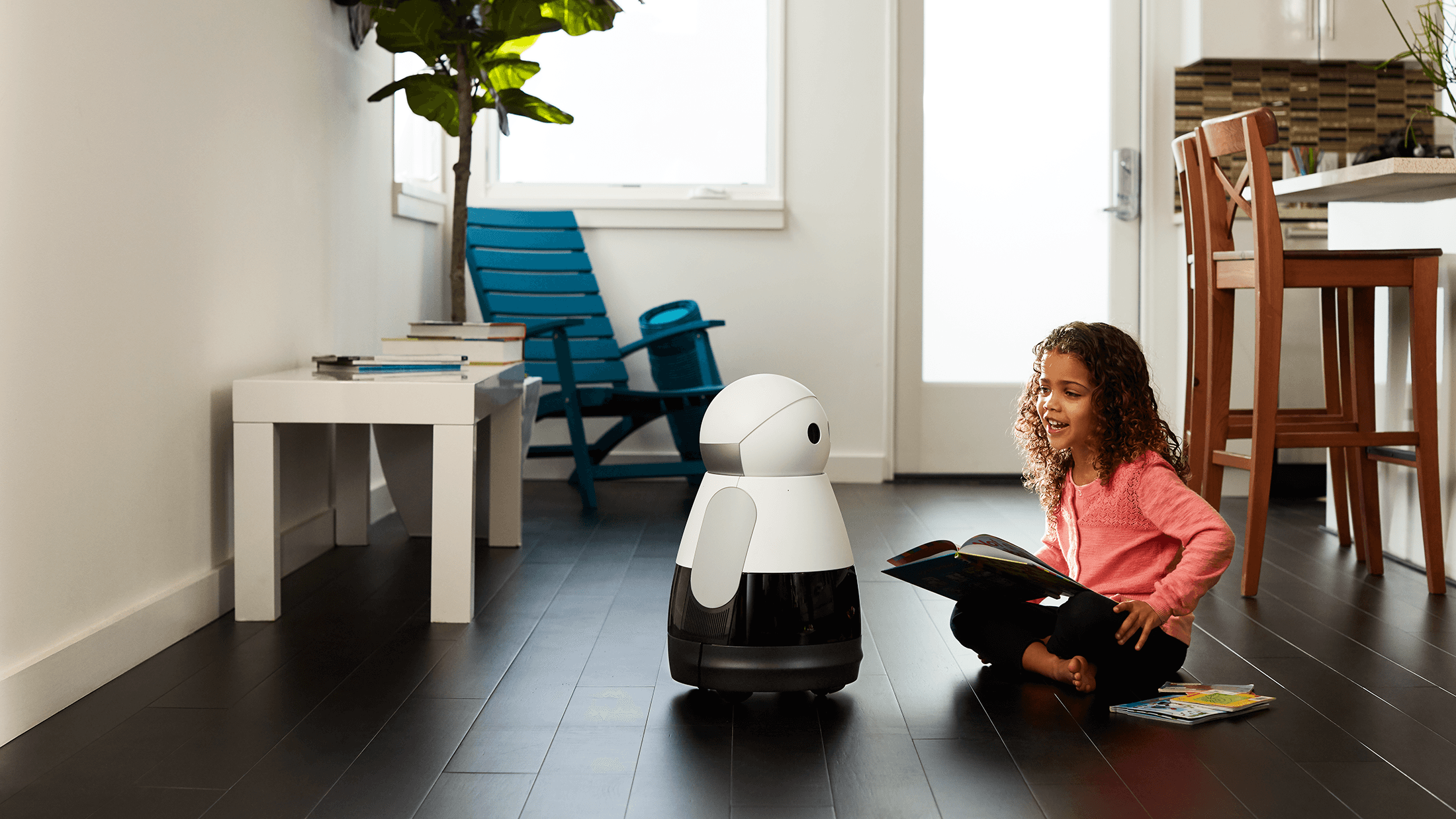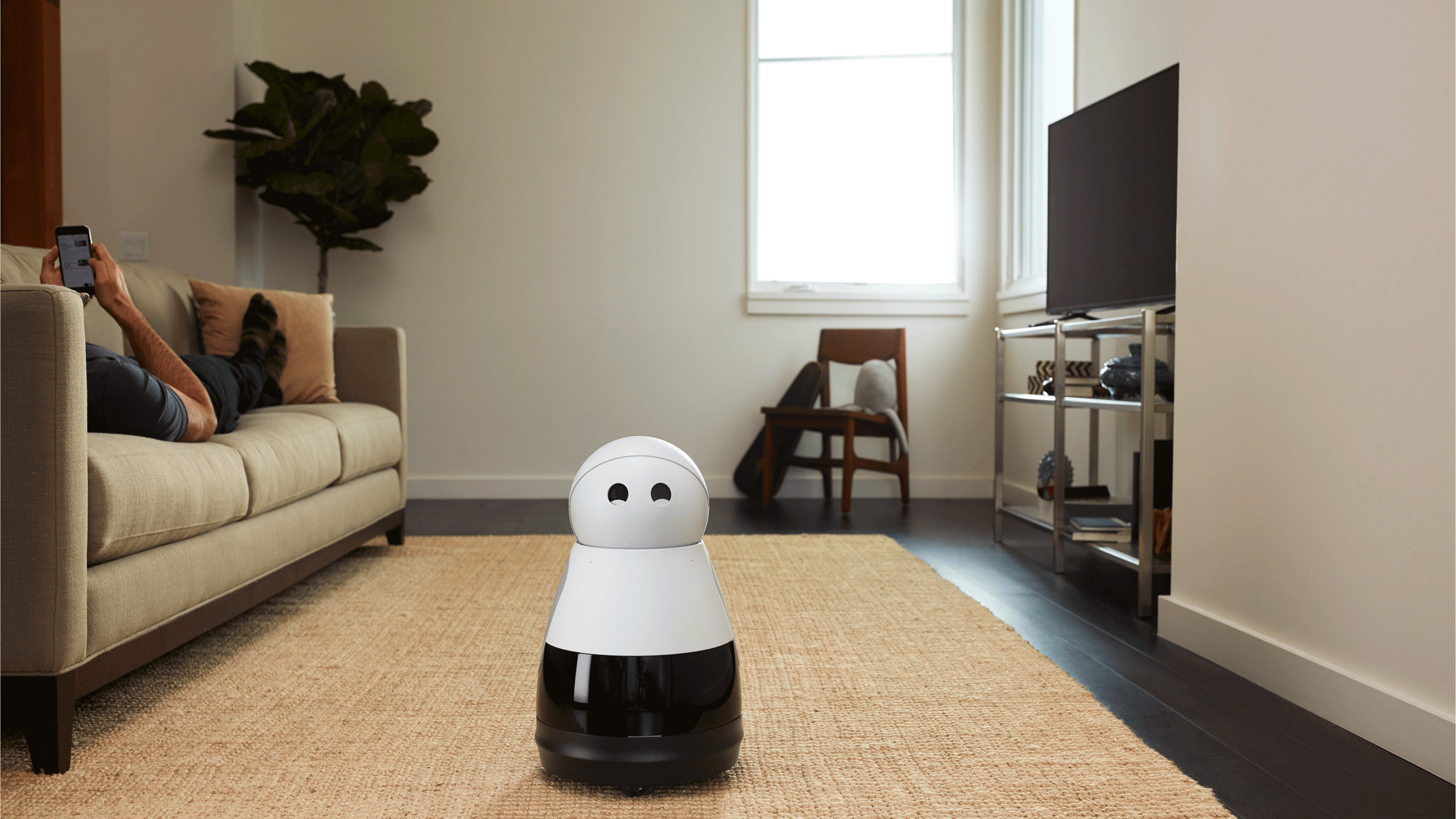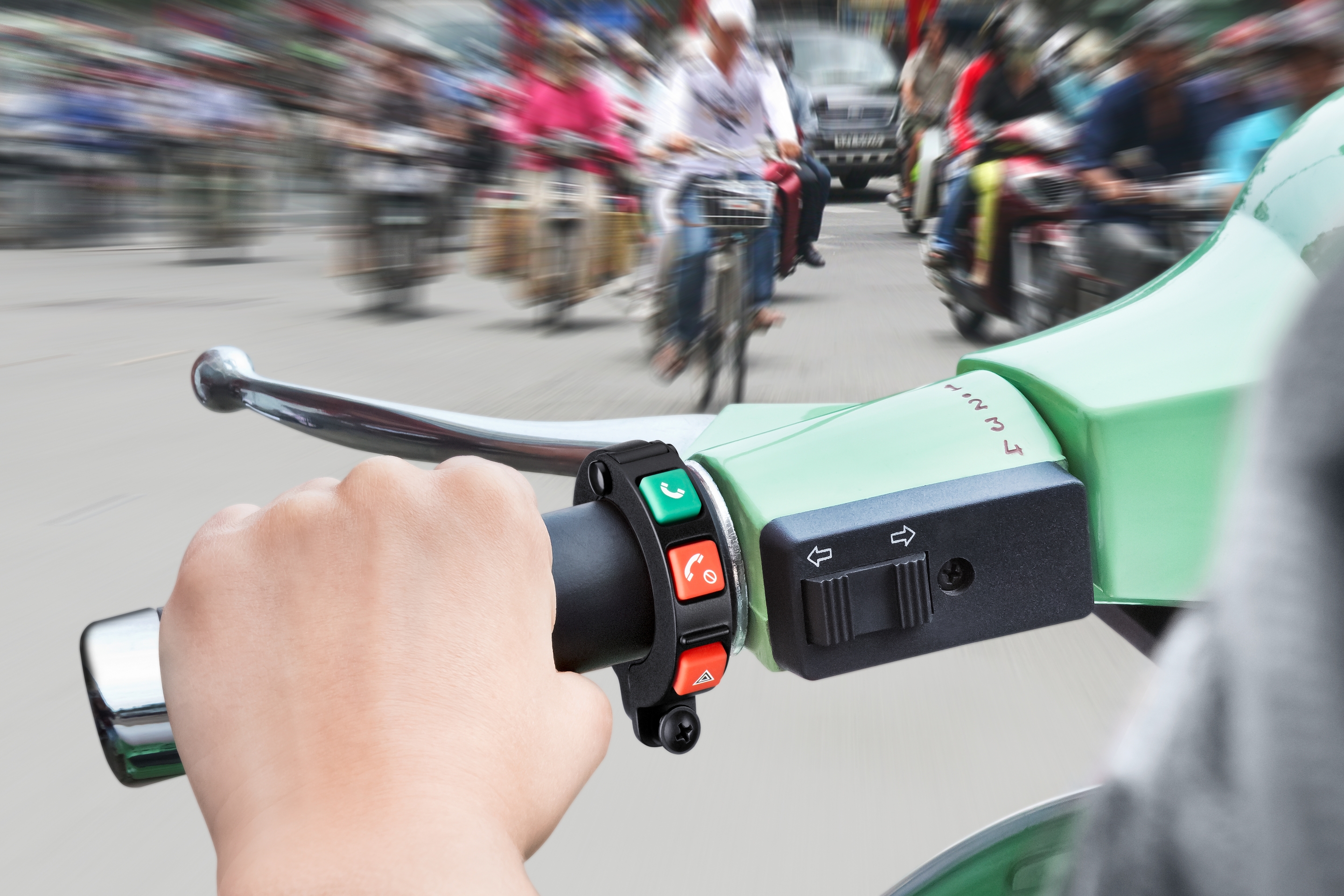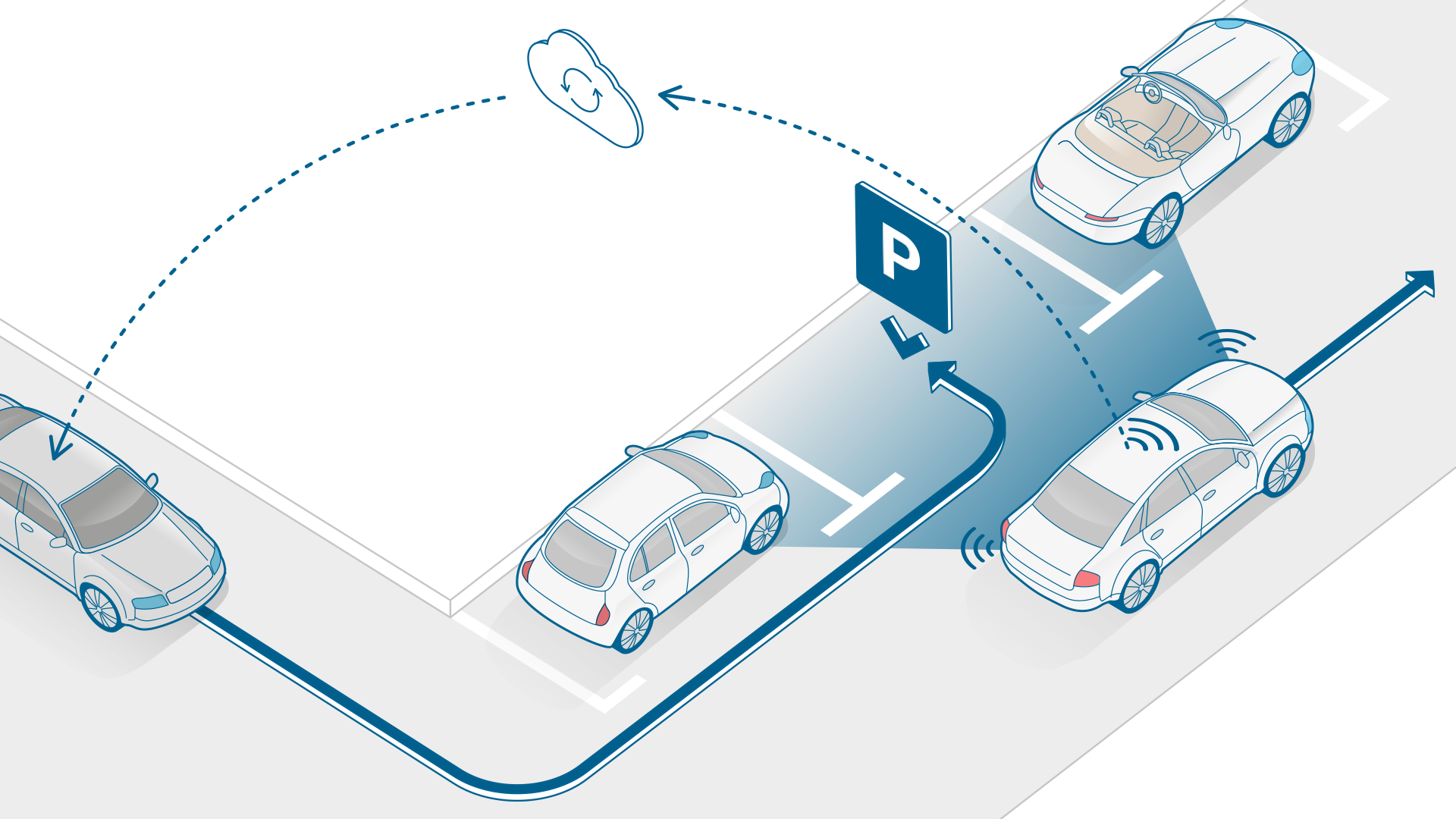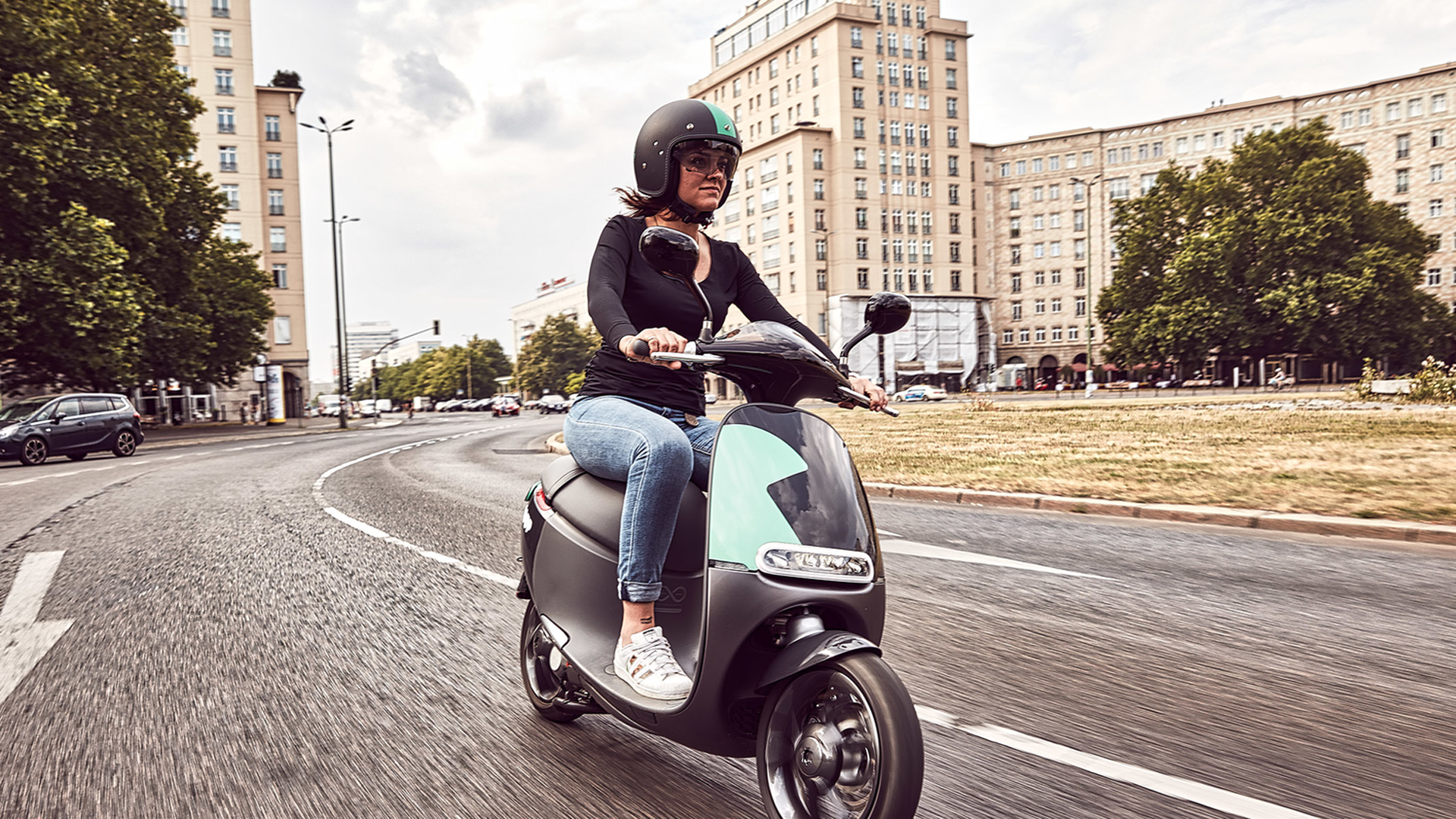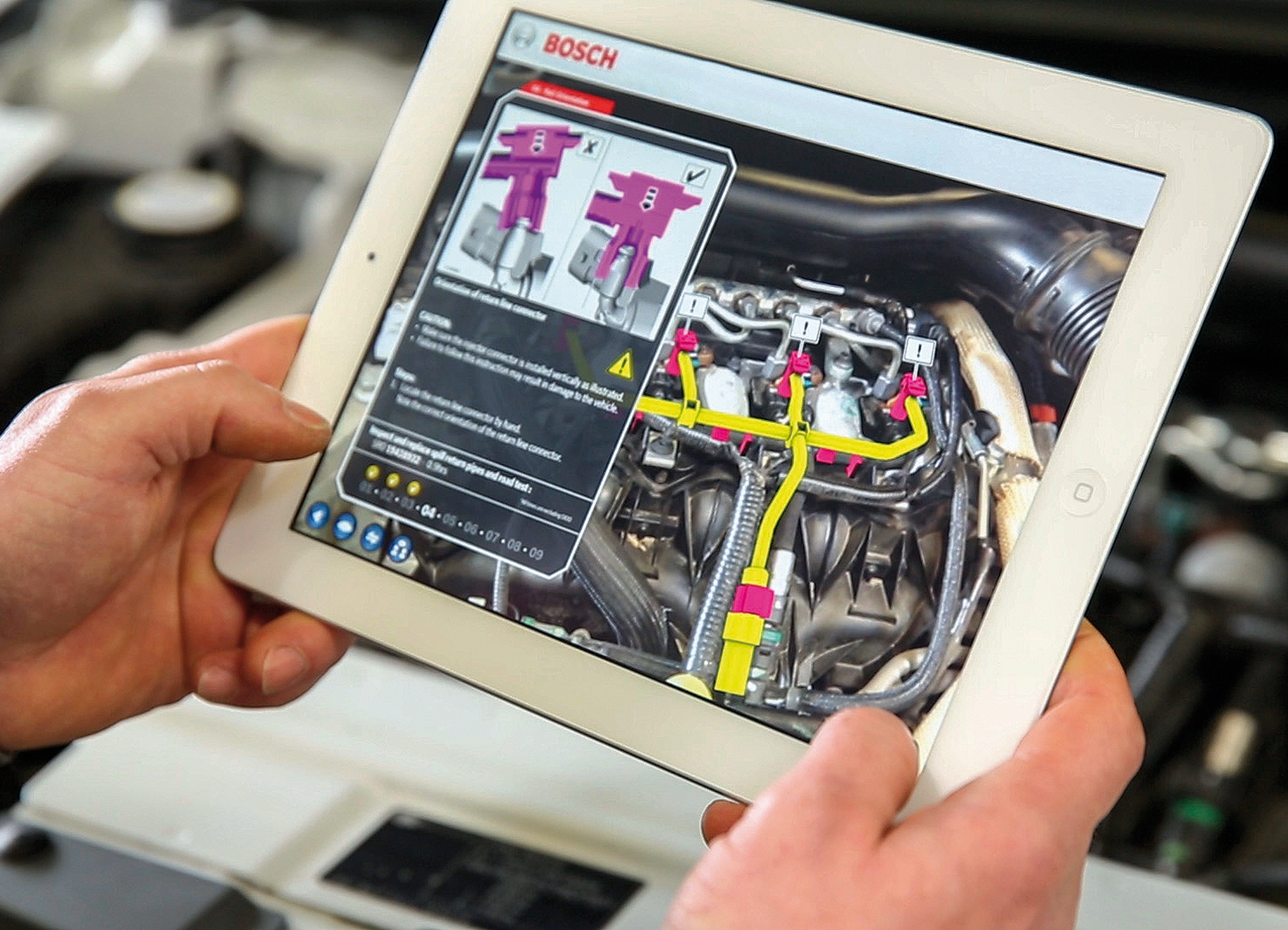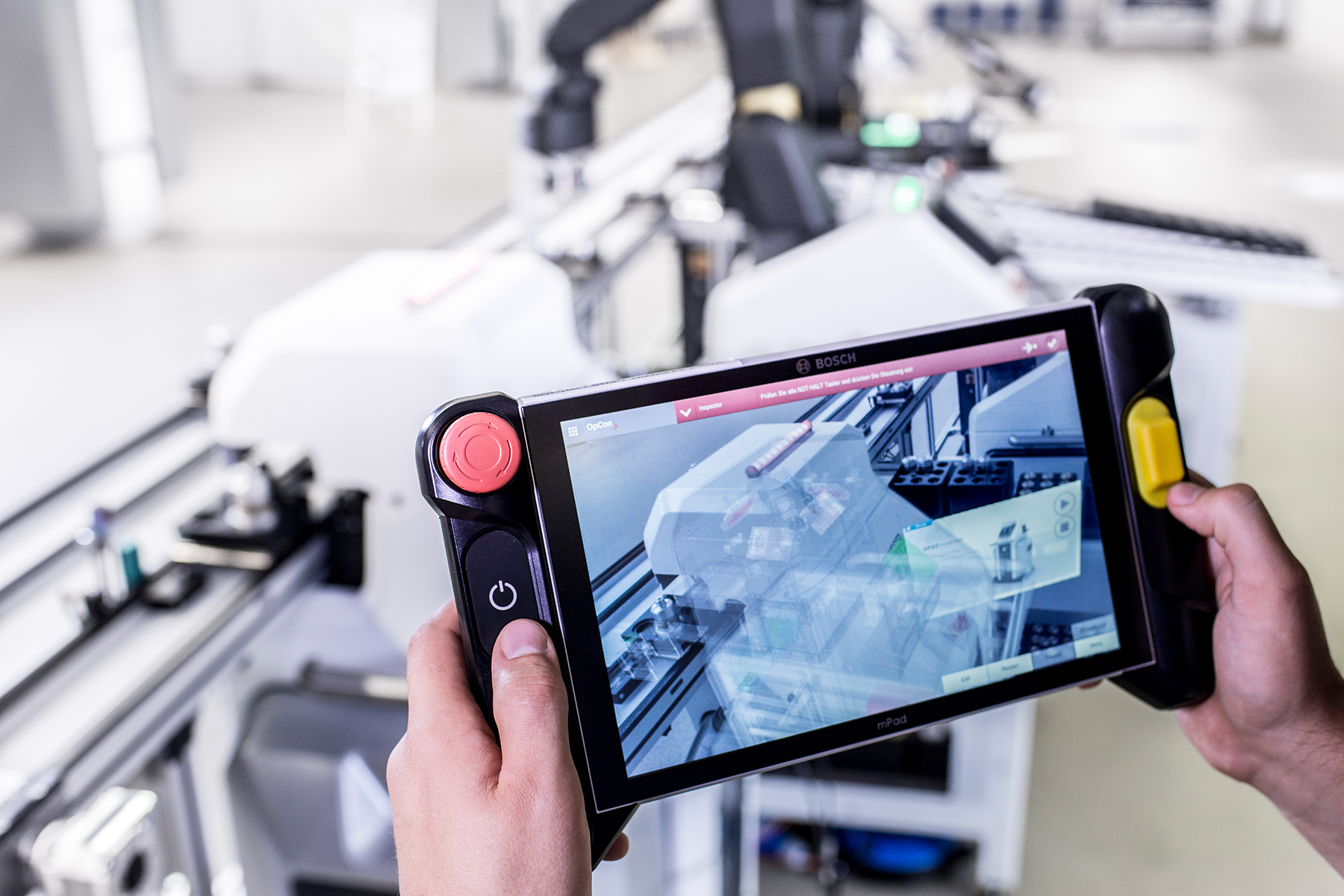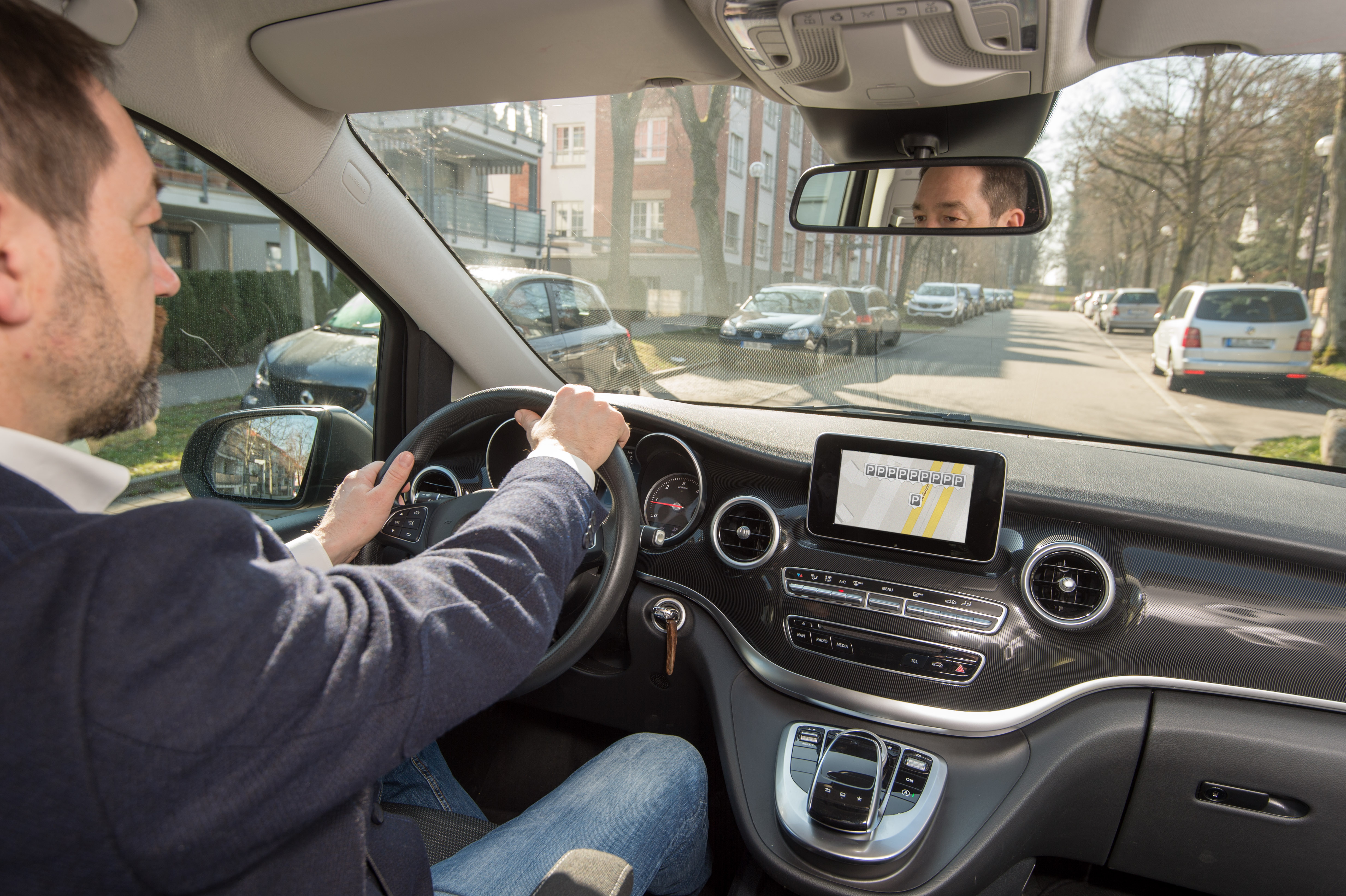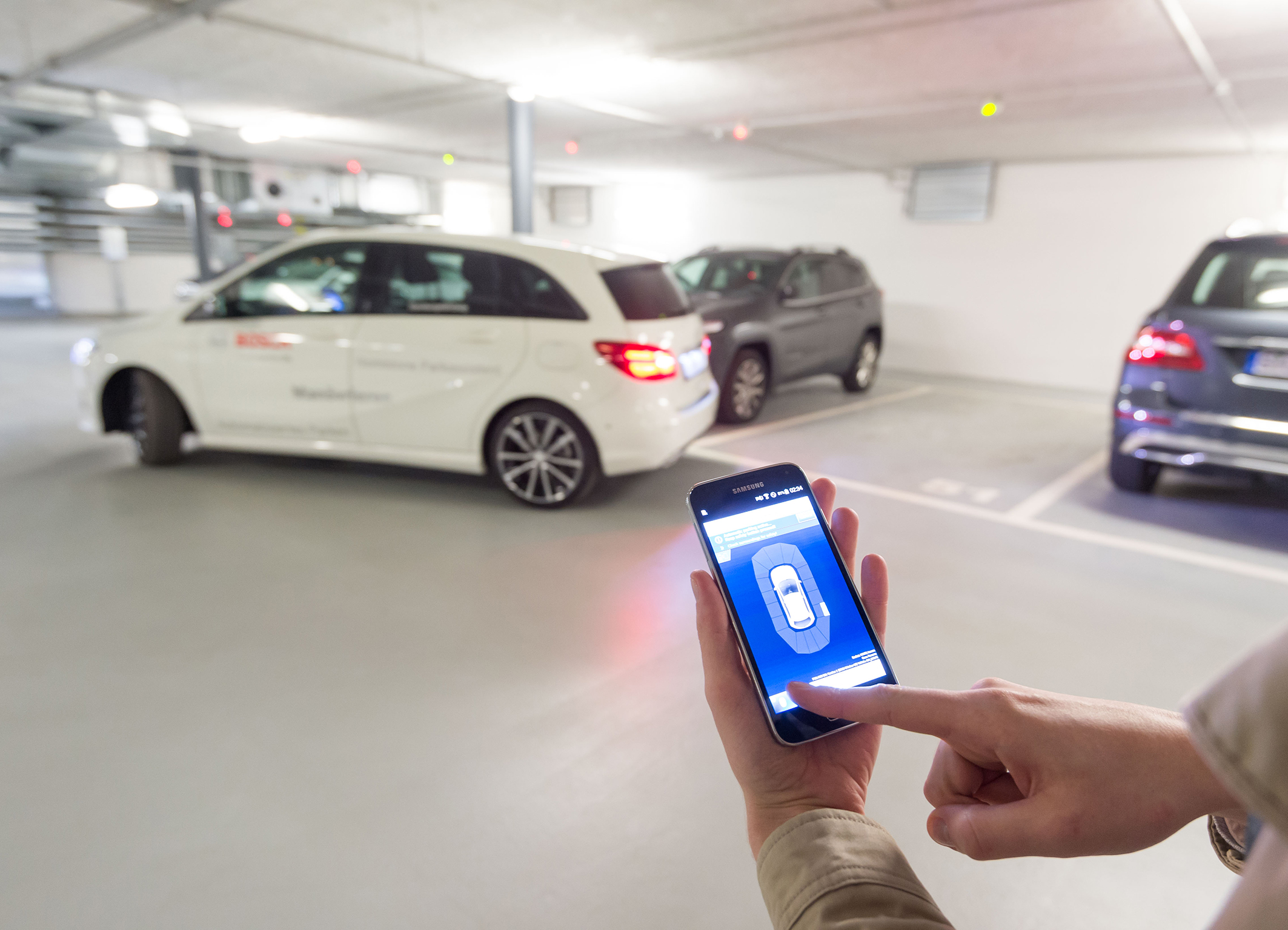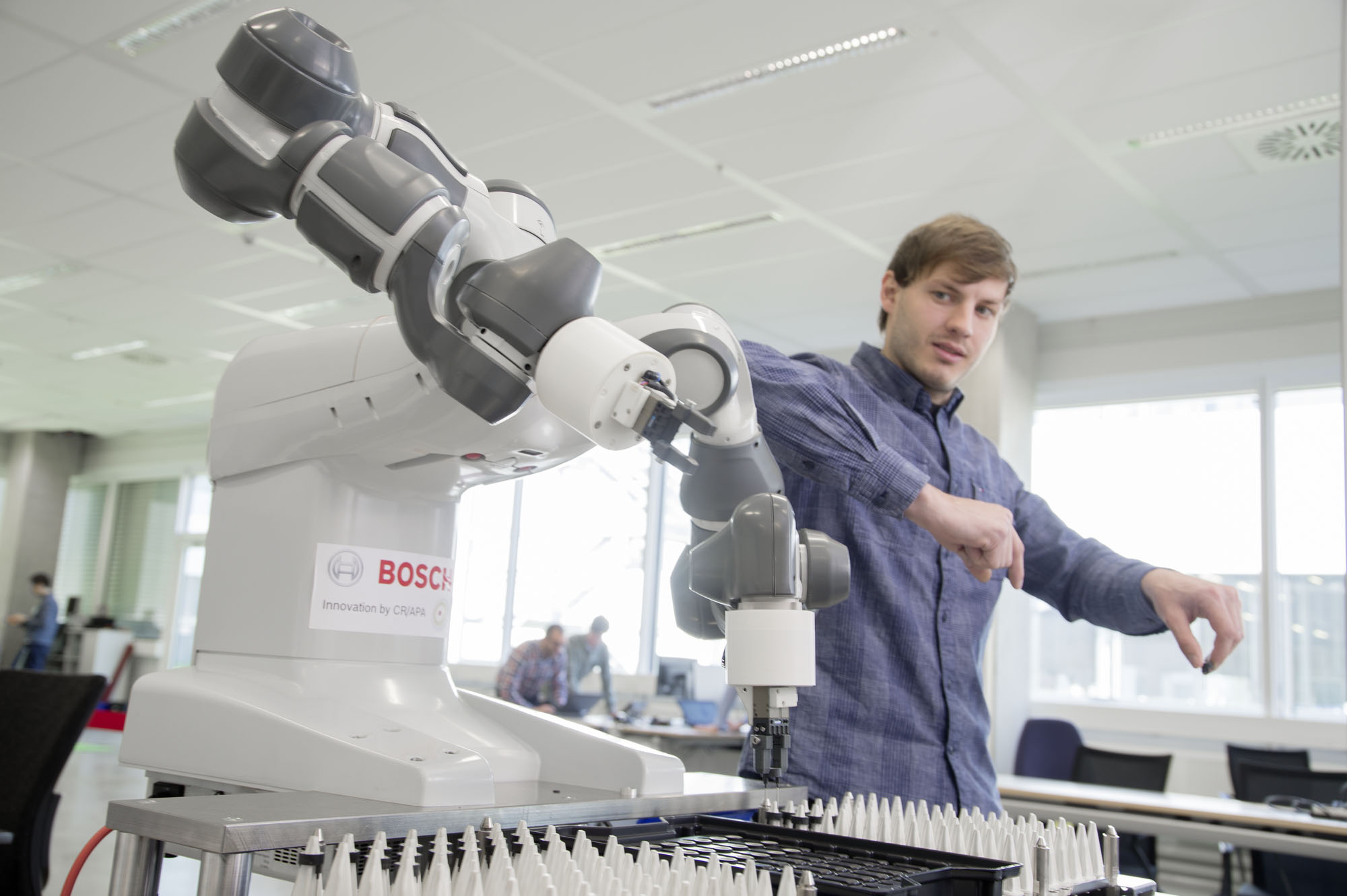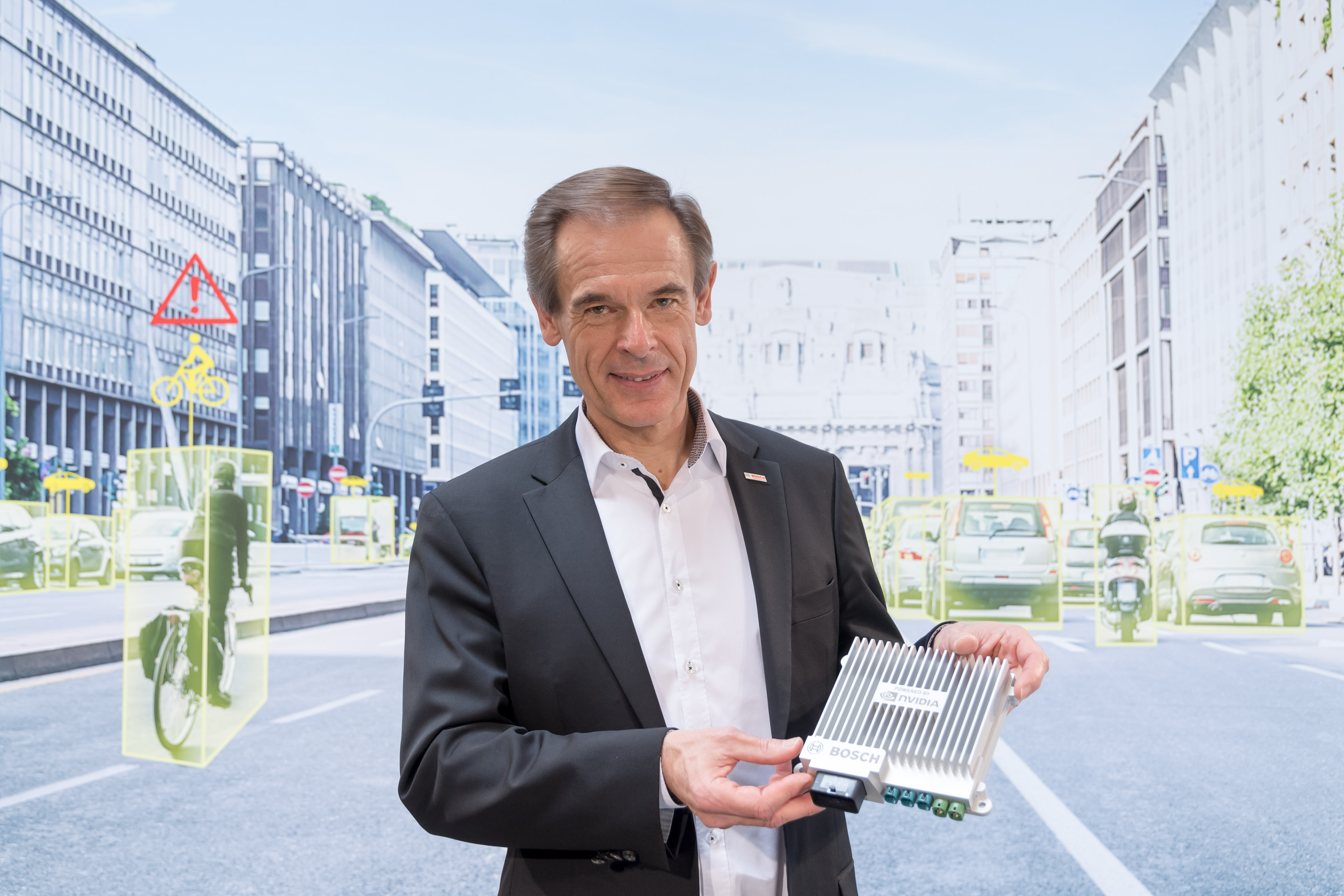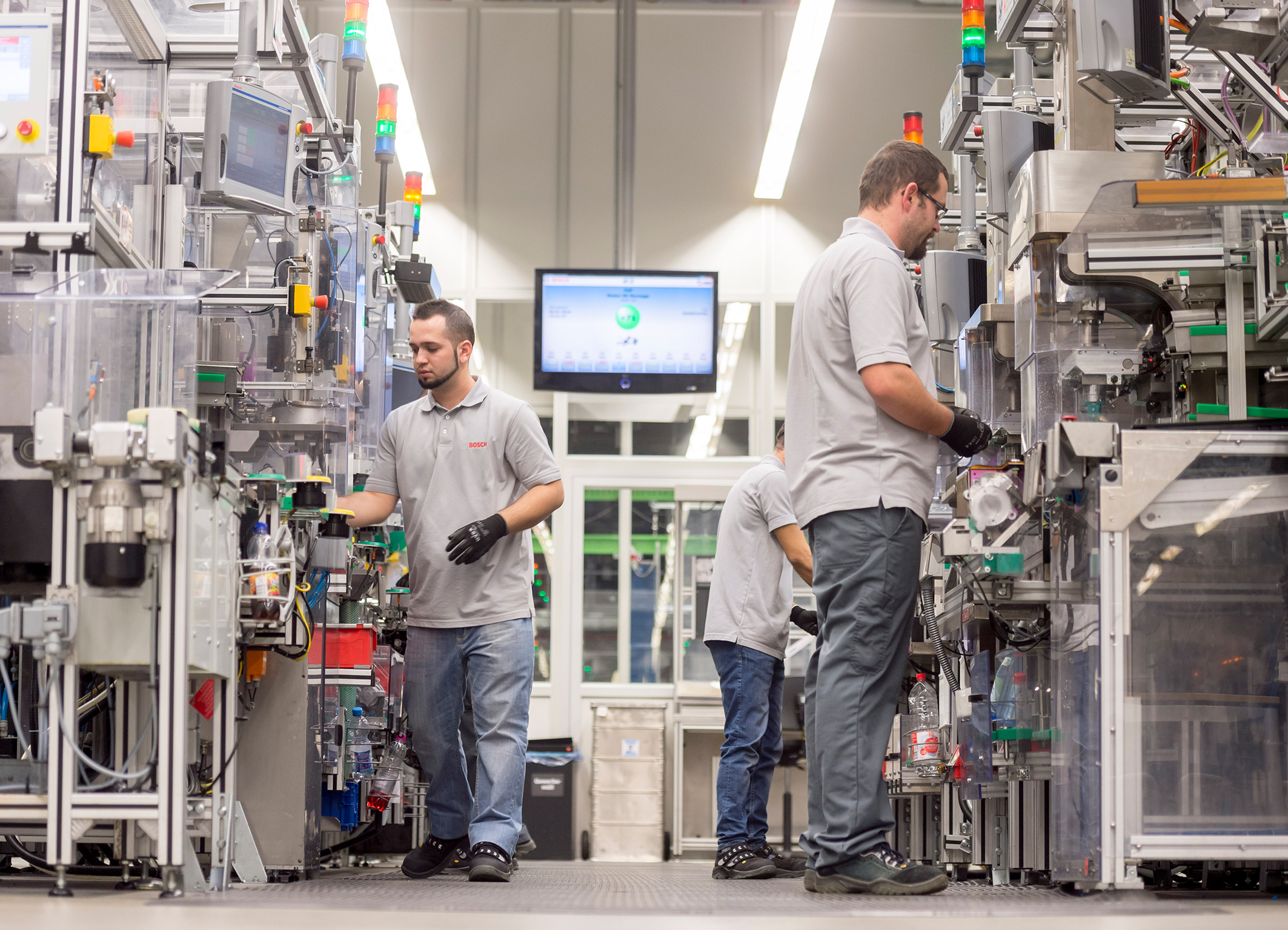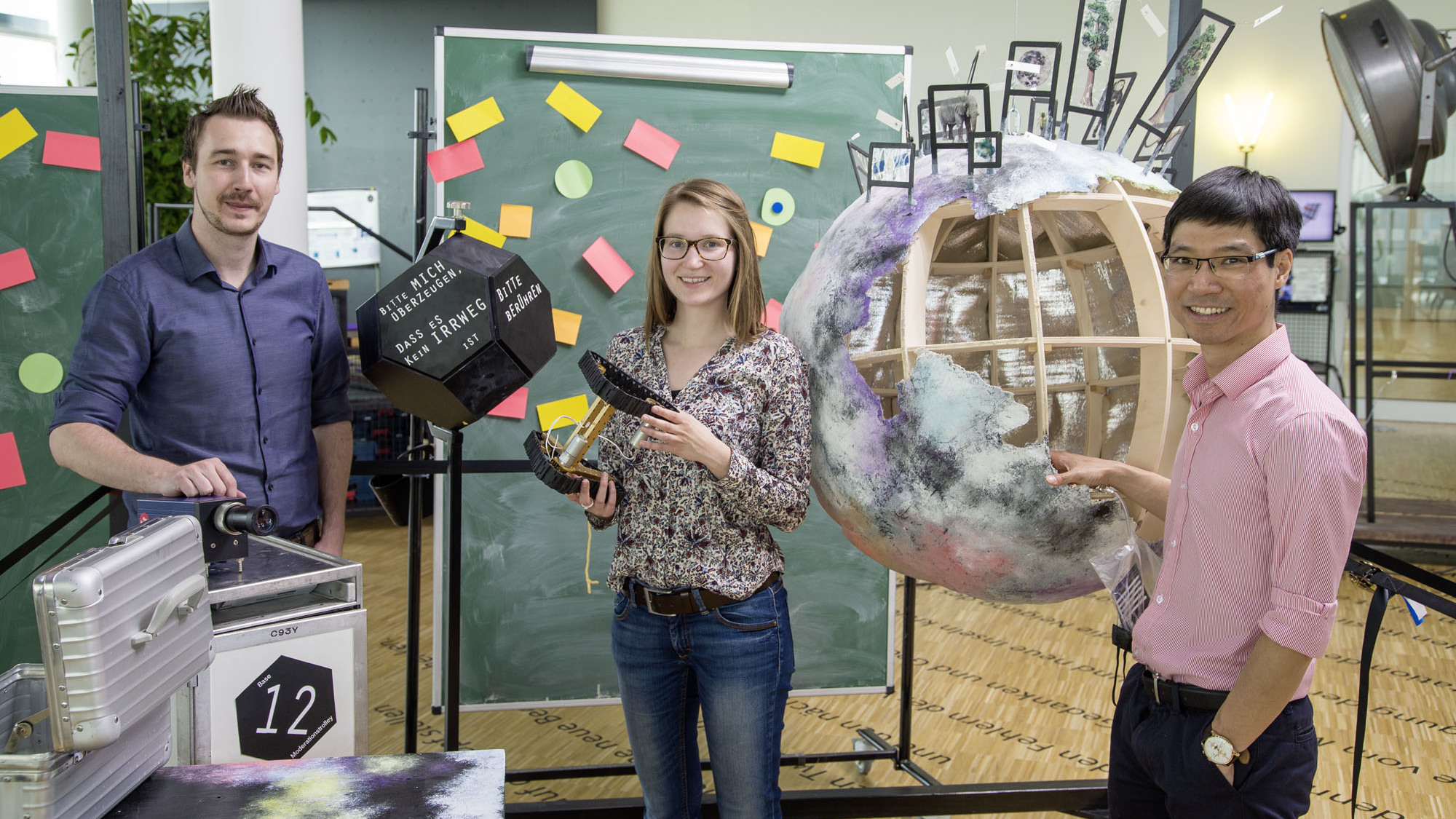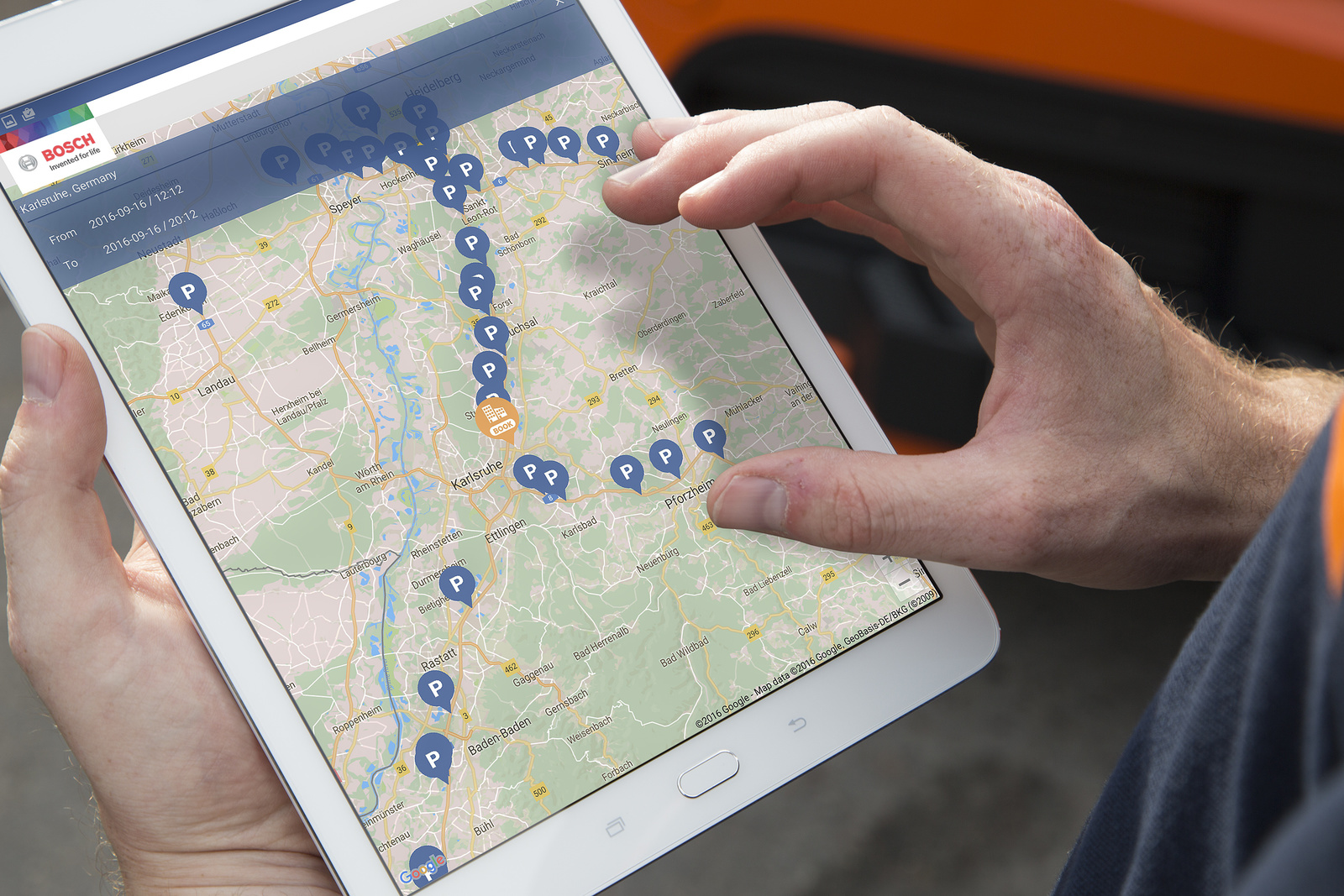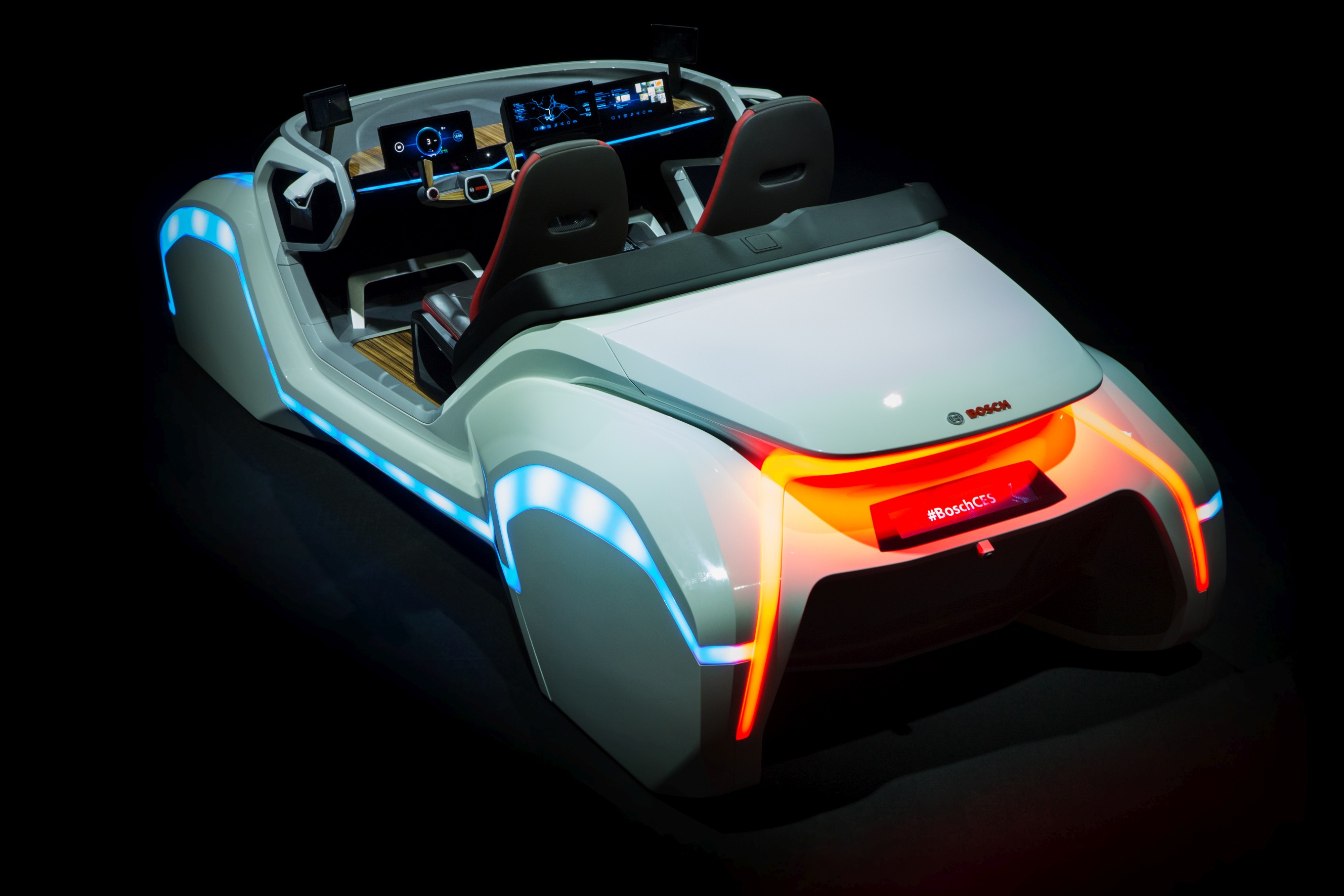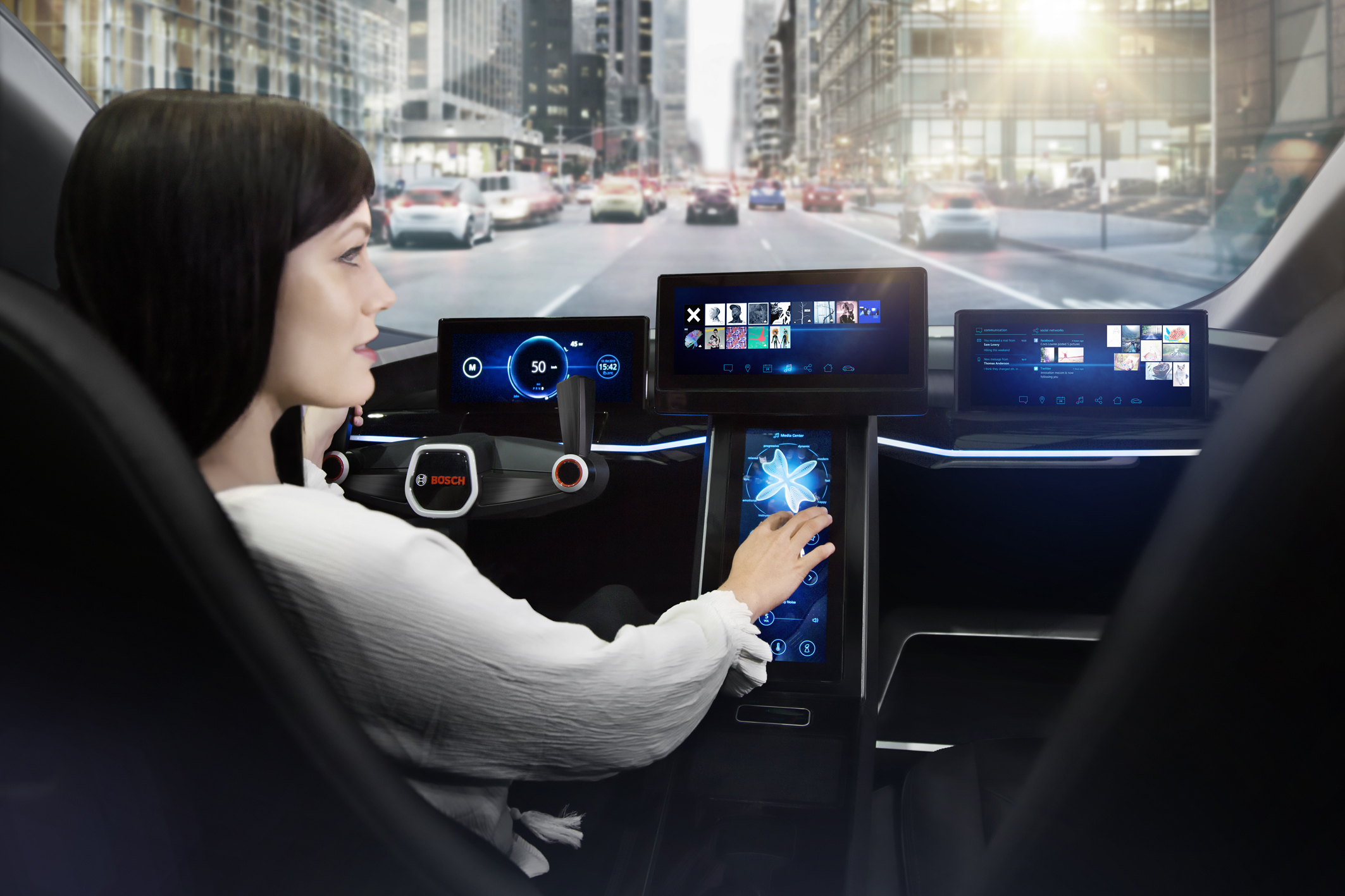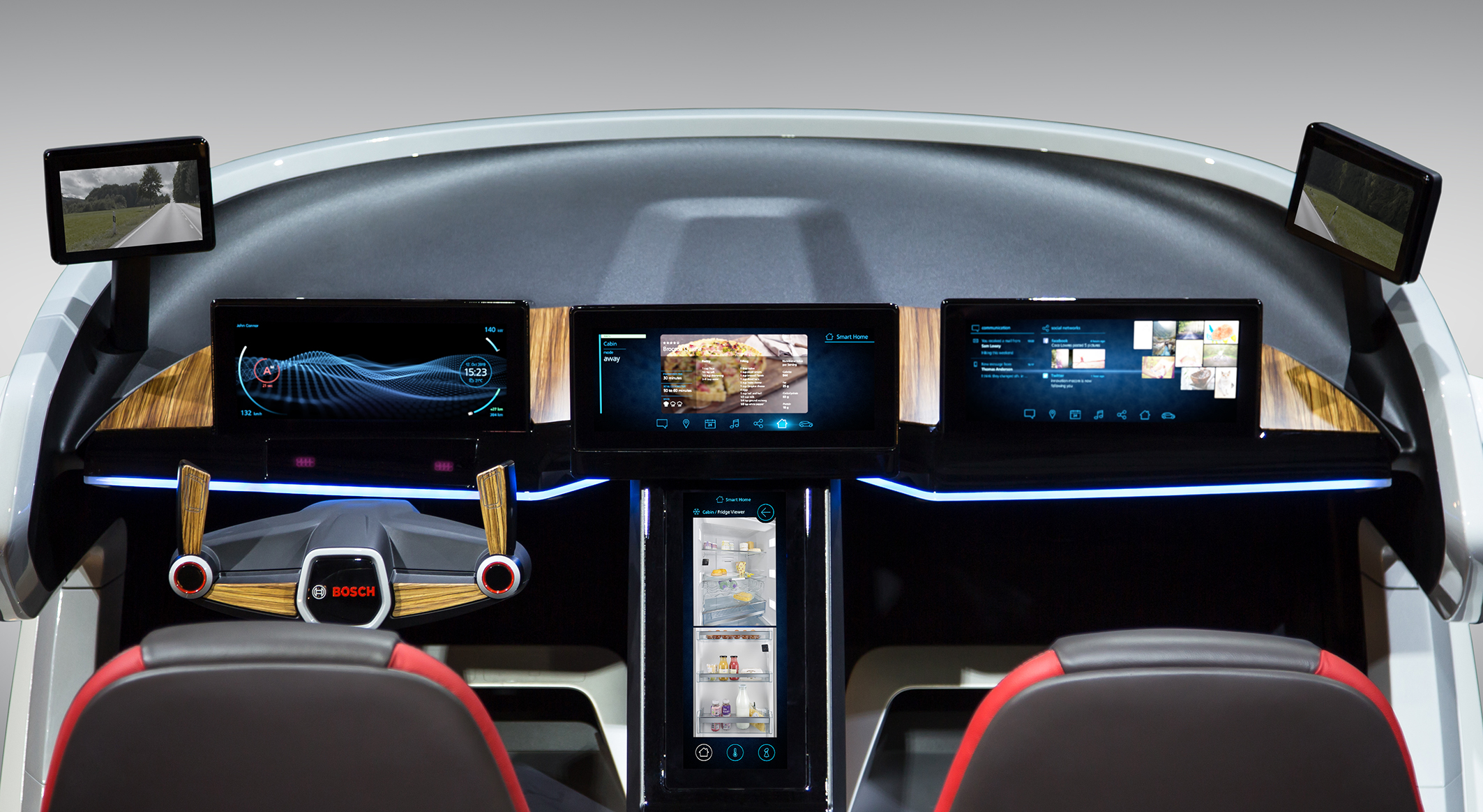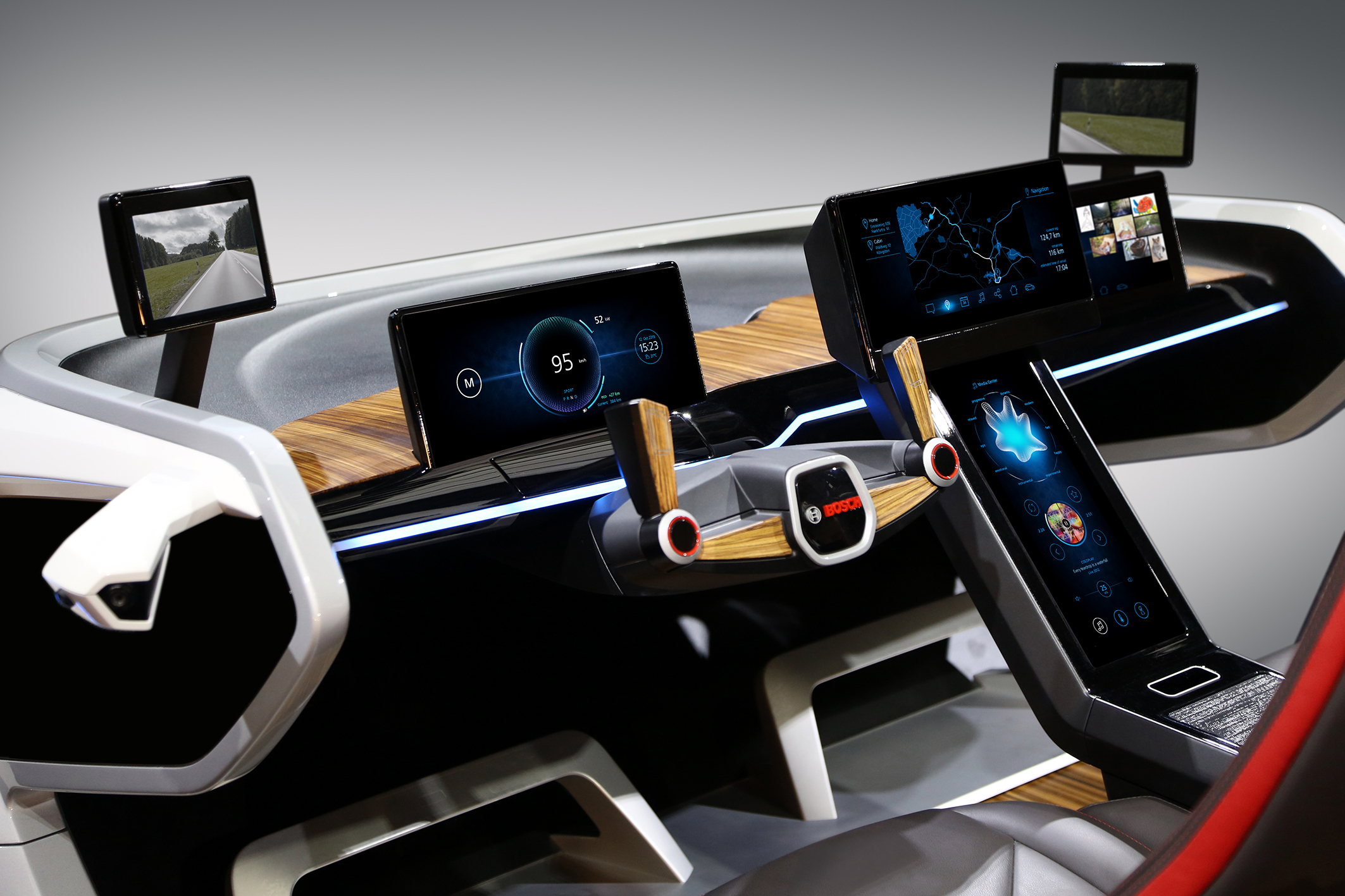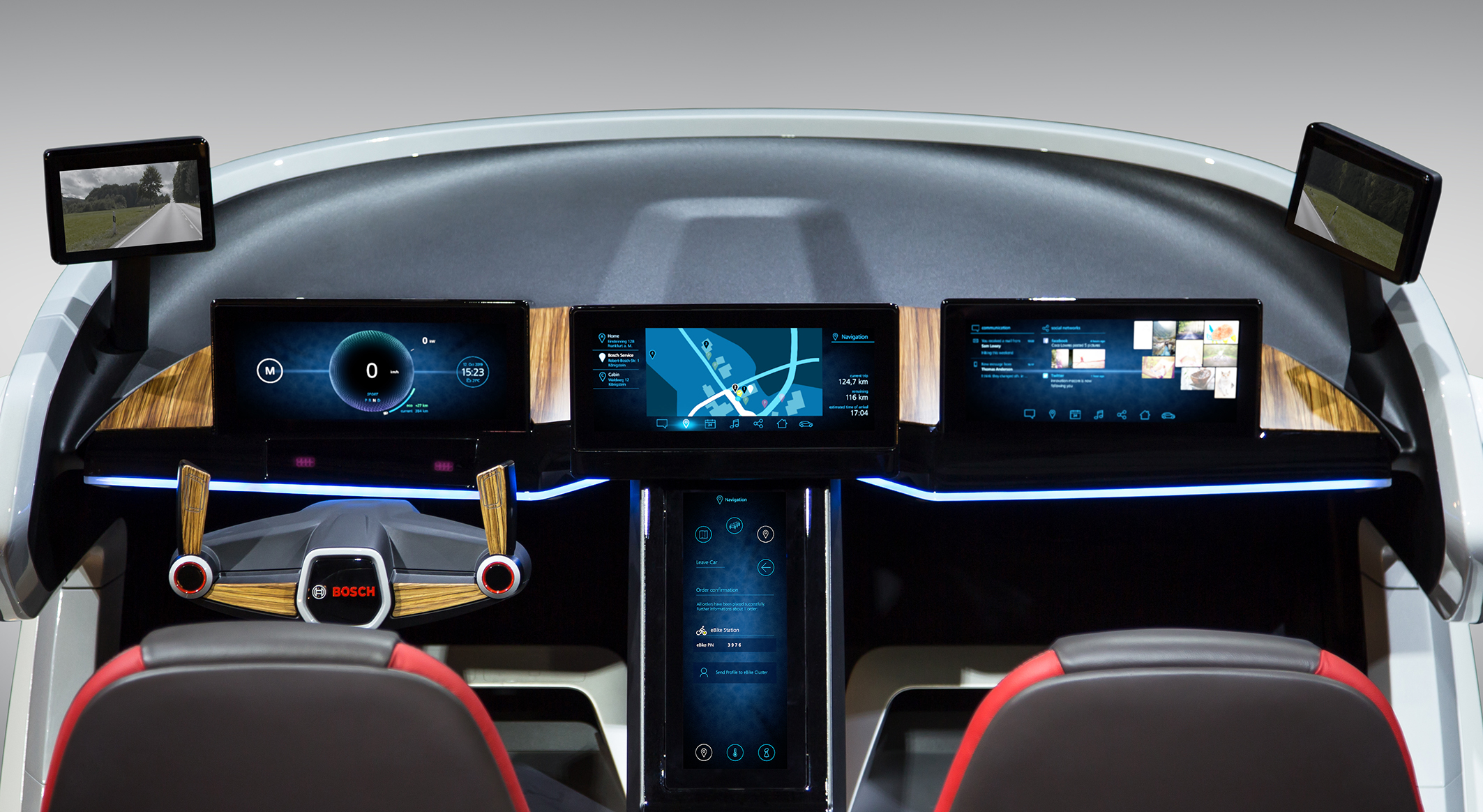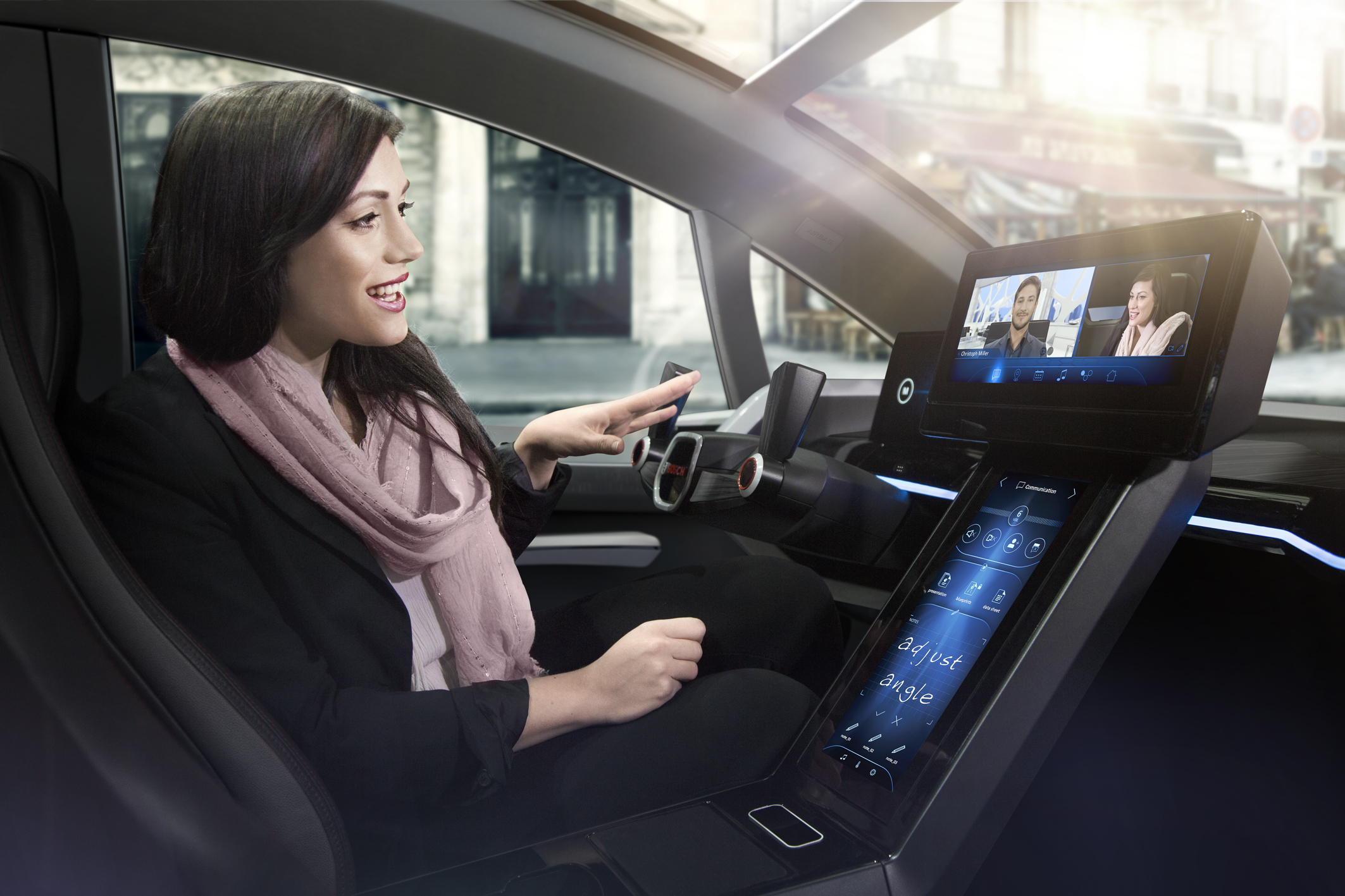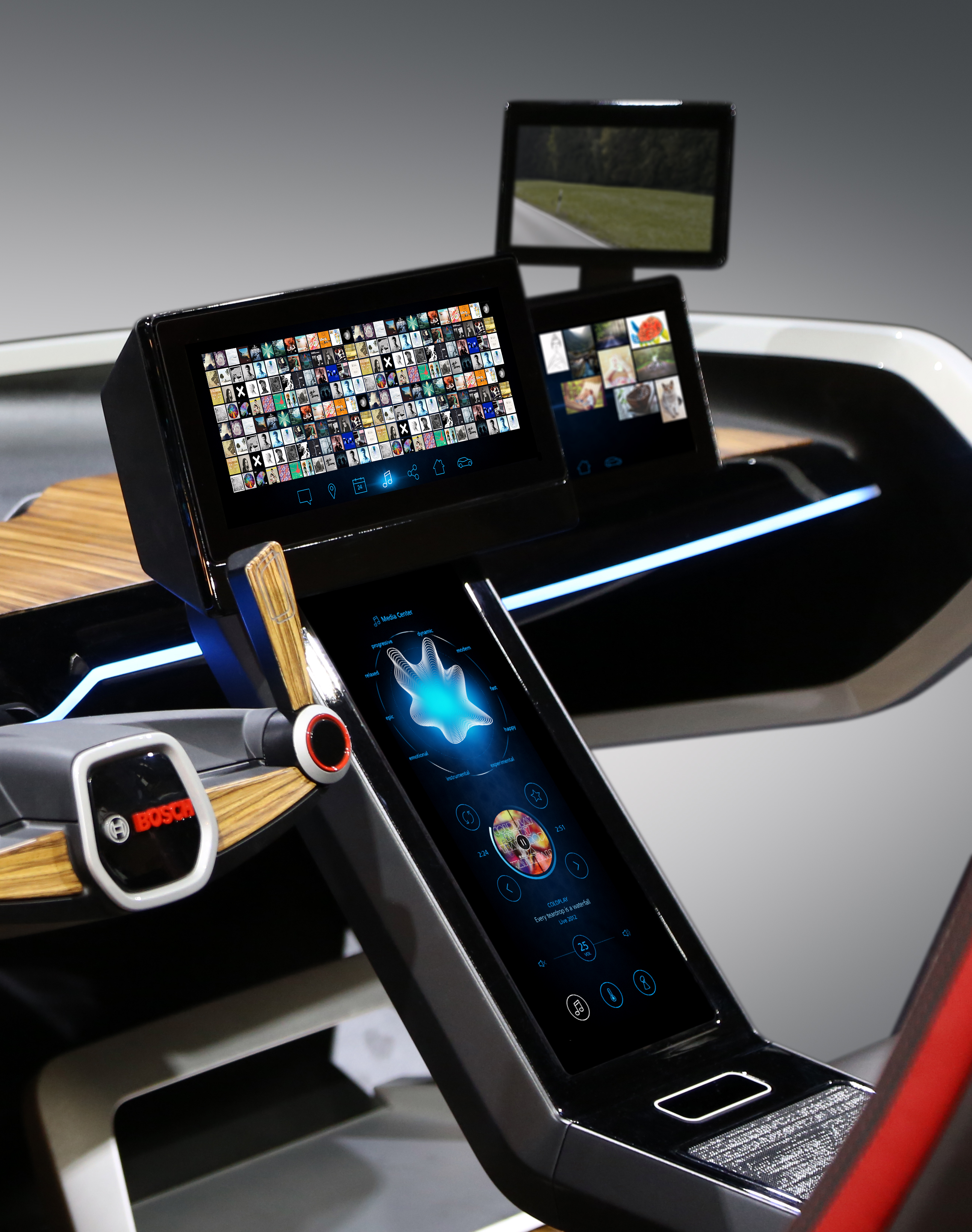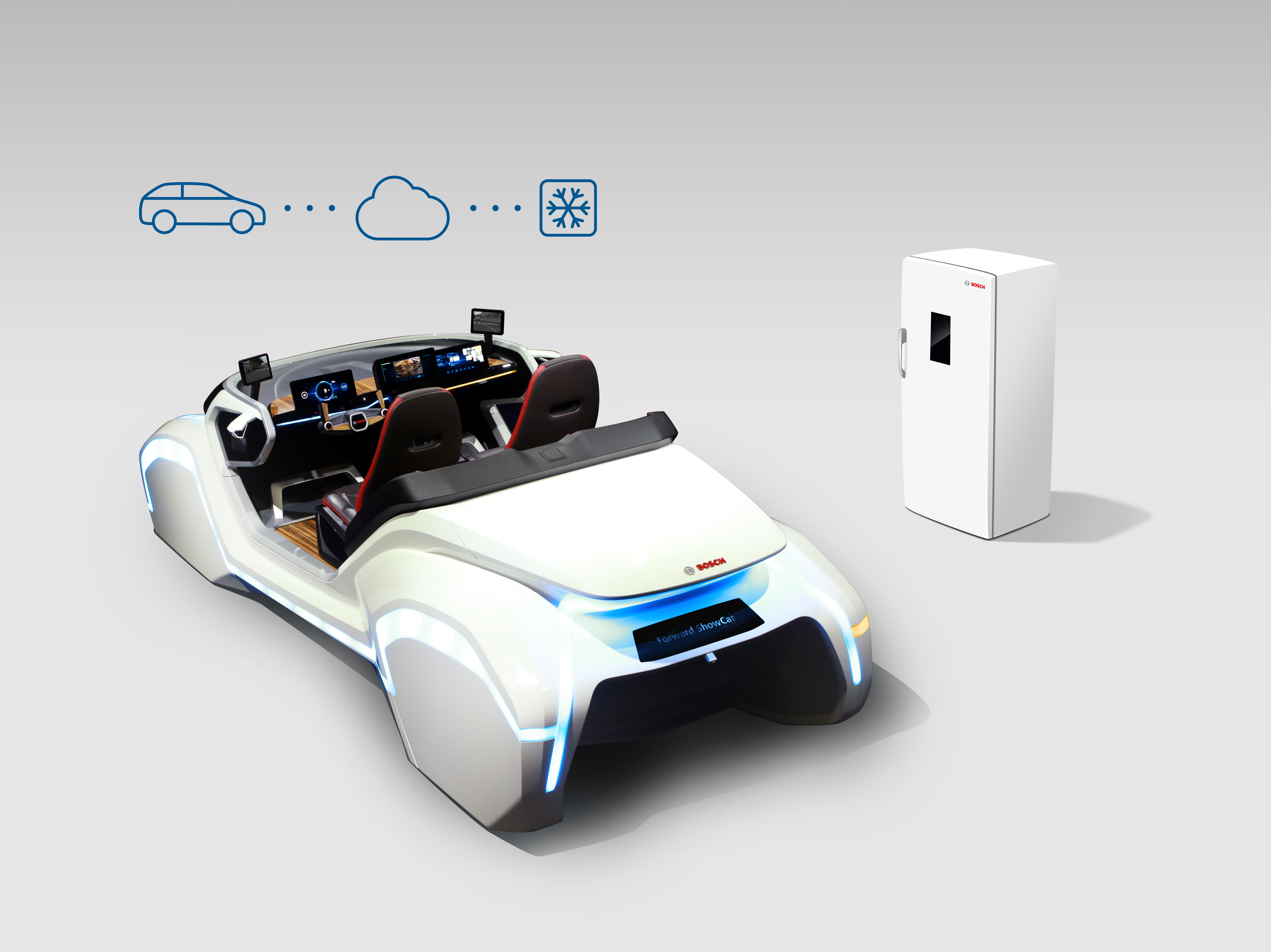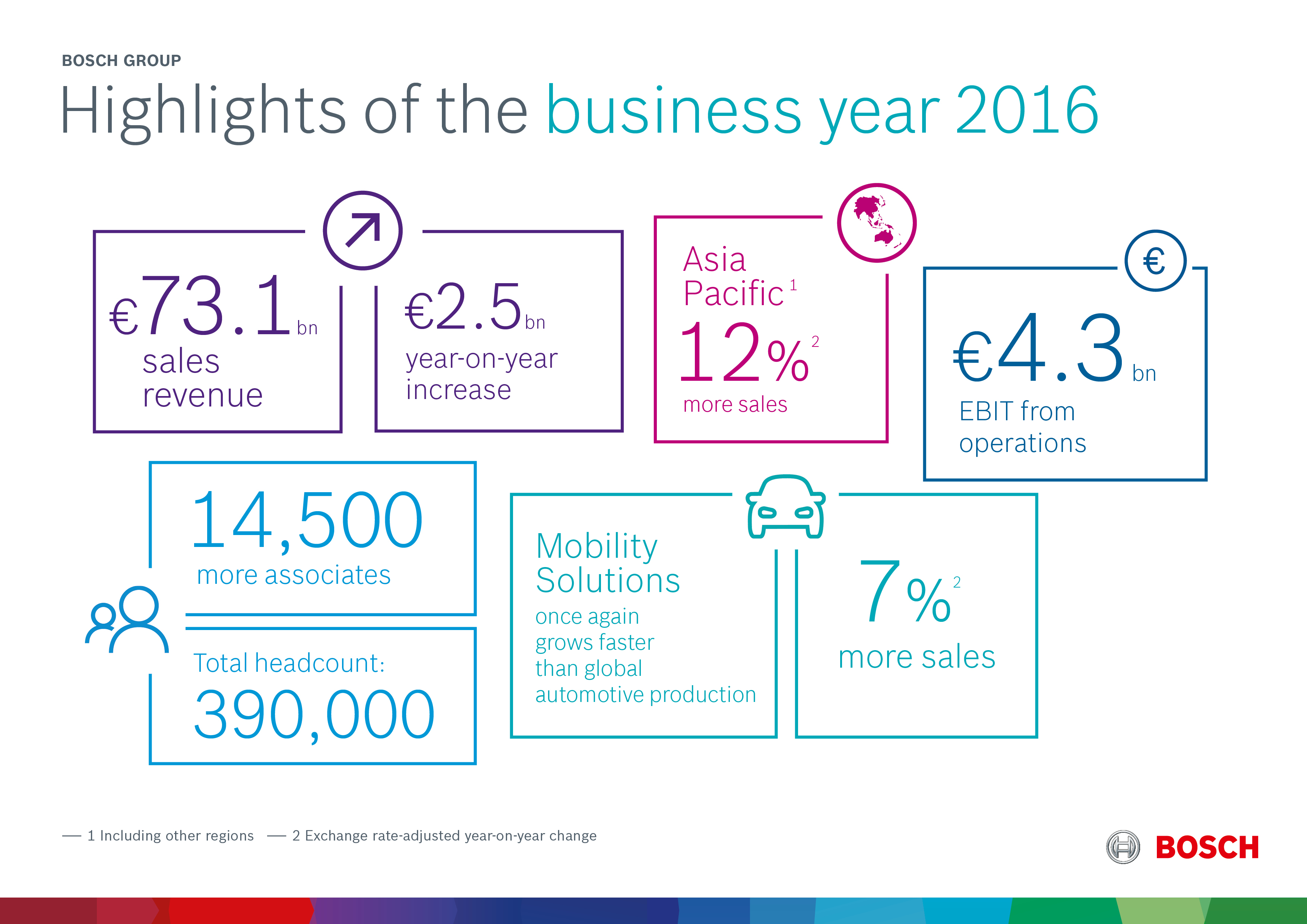 Highlights of the 2016 business year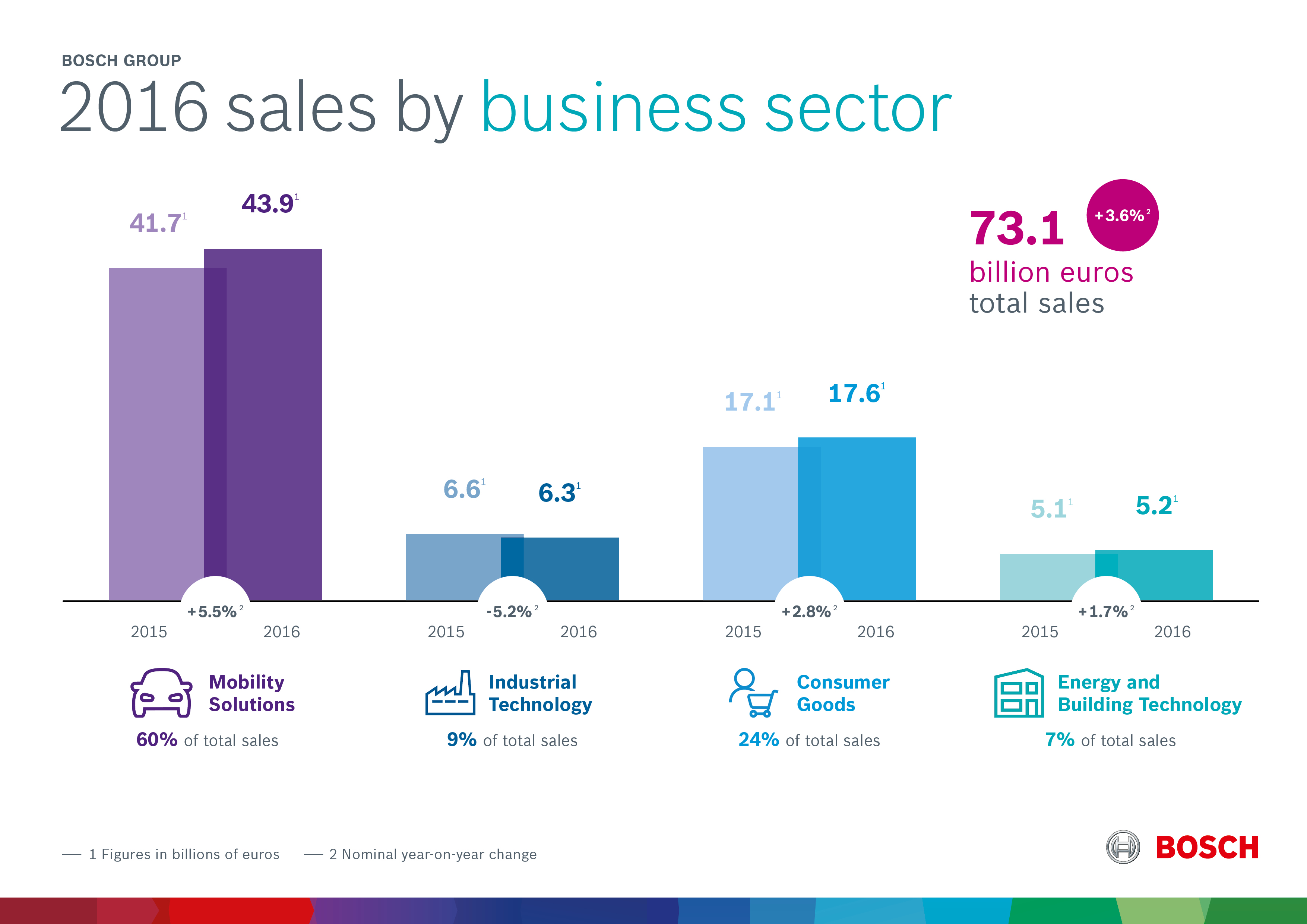 Key data for 2016: performance by business sector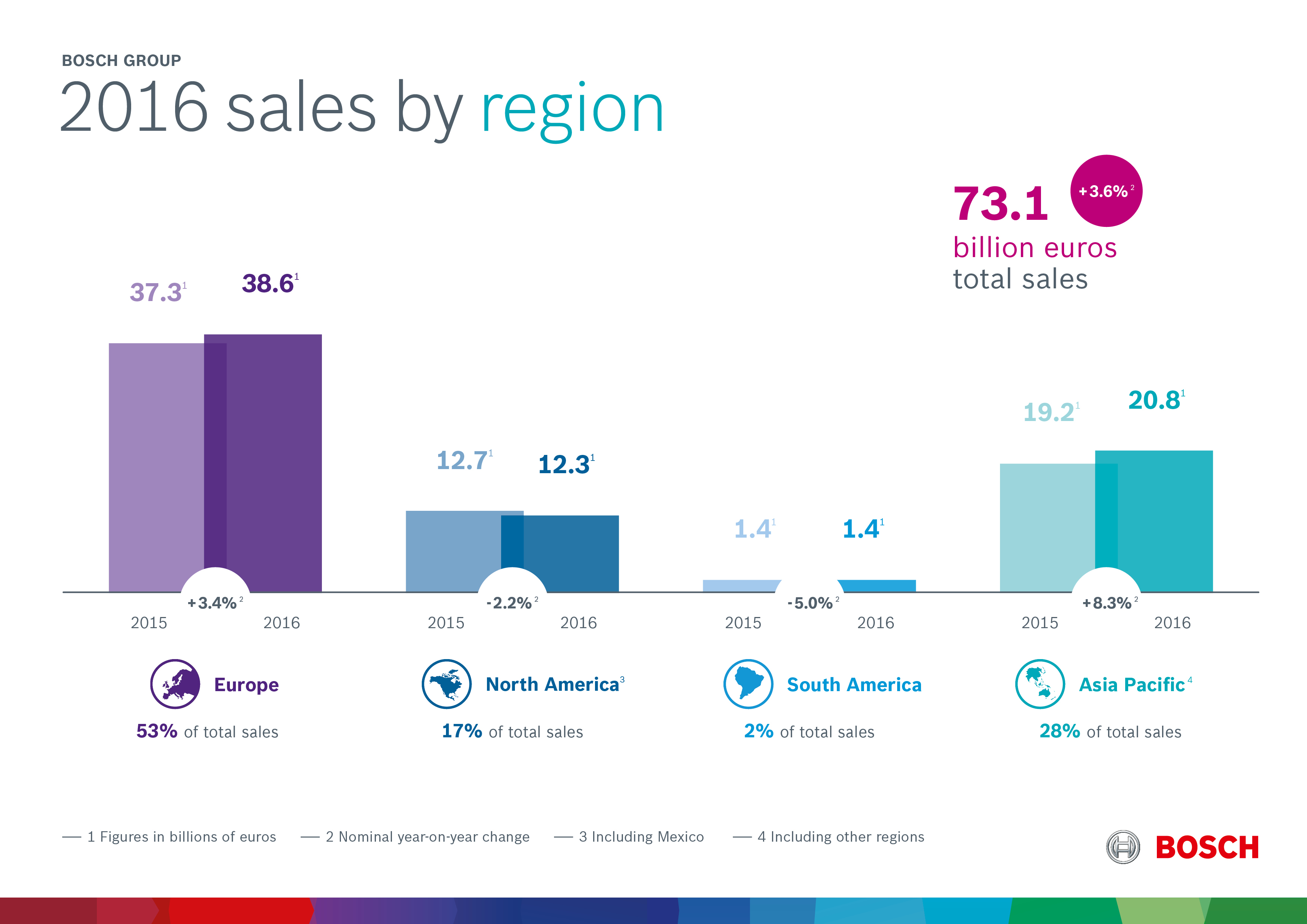 Key data for 2016: performance by region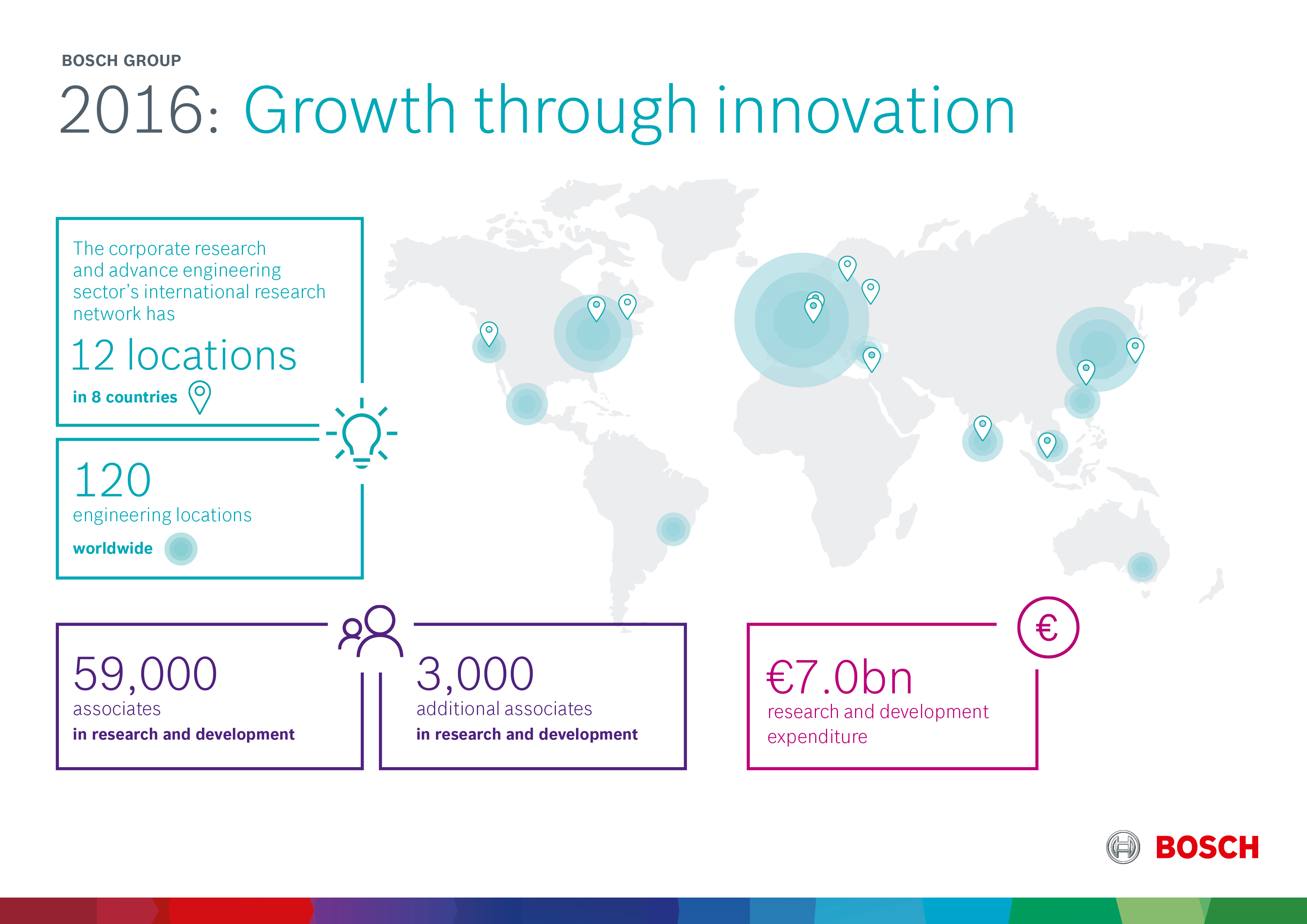 Business year 2016: up-front investments at record level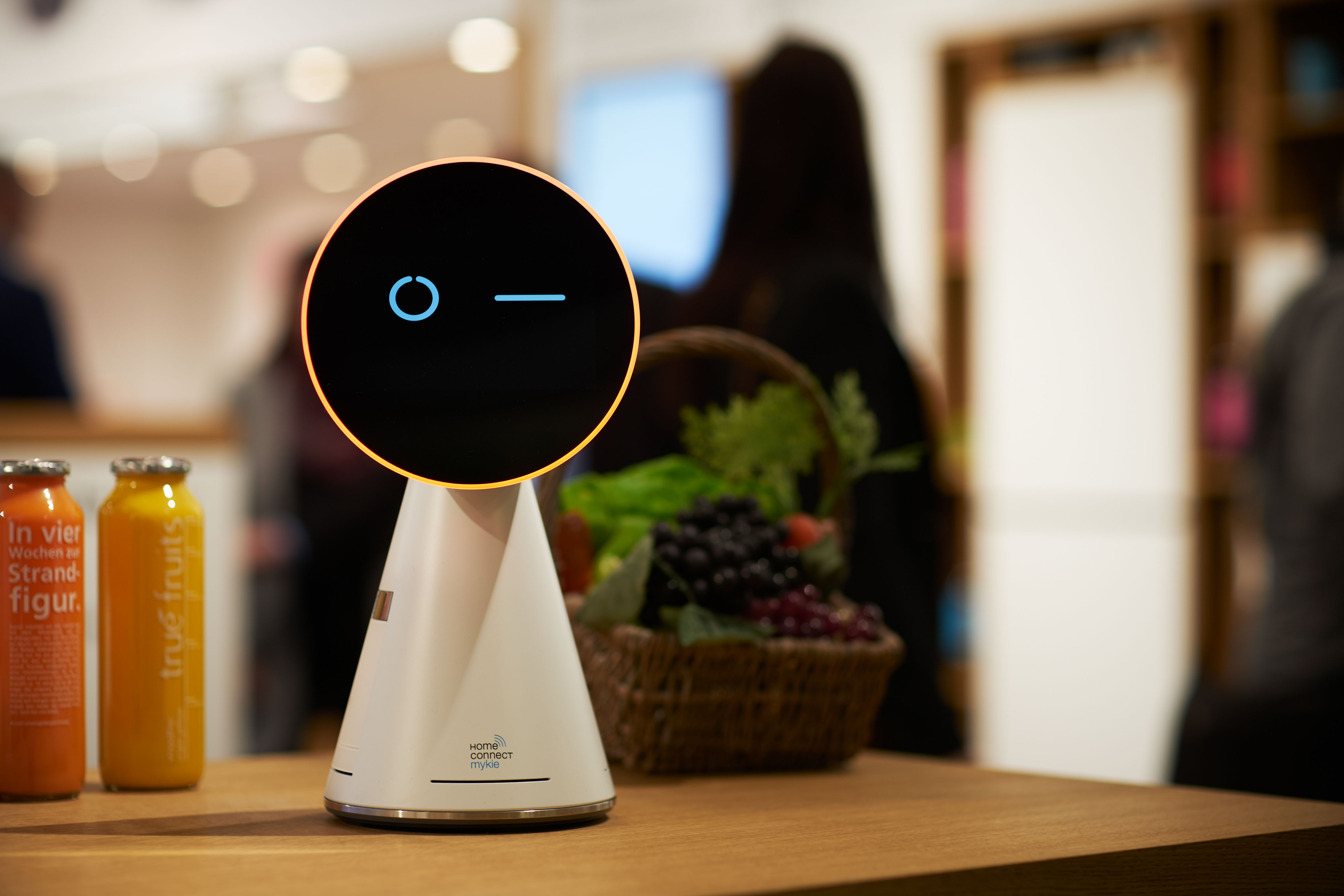 "My kitchen elf' – Mykie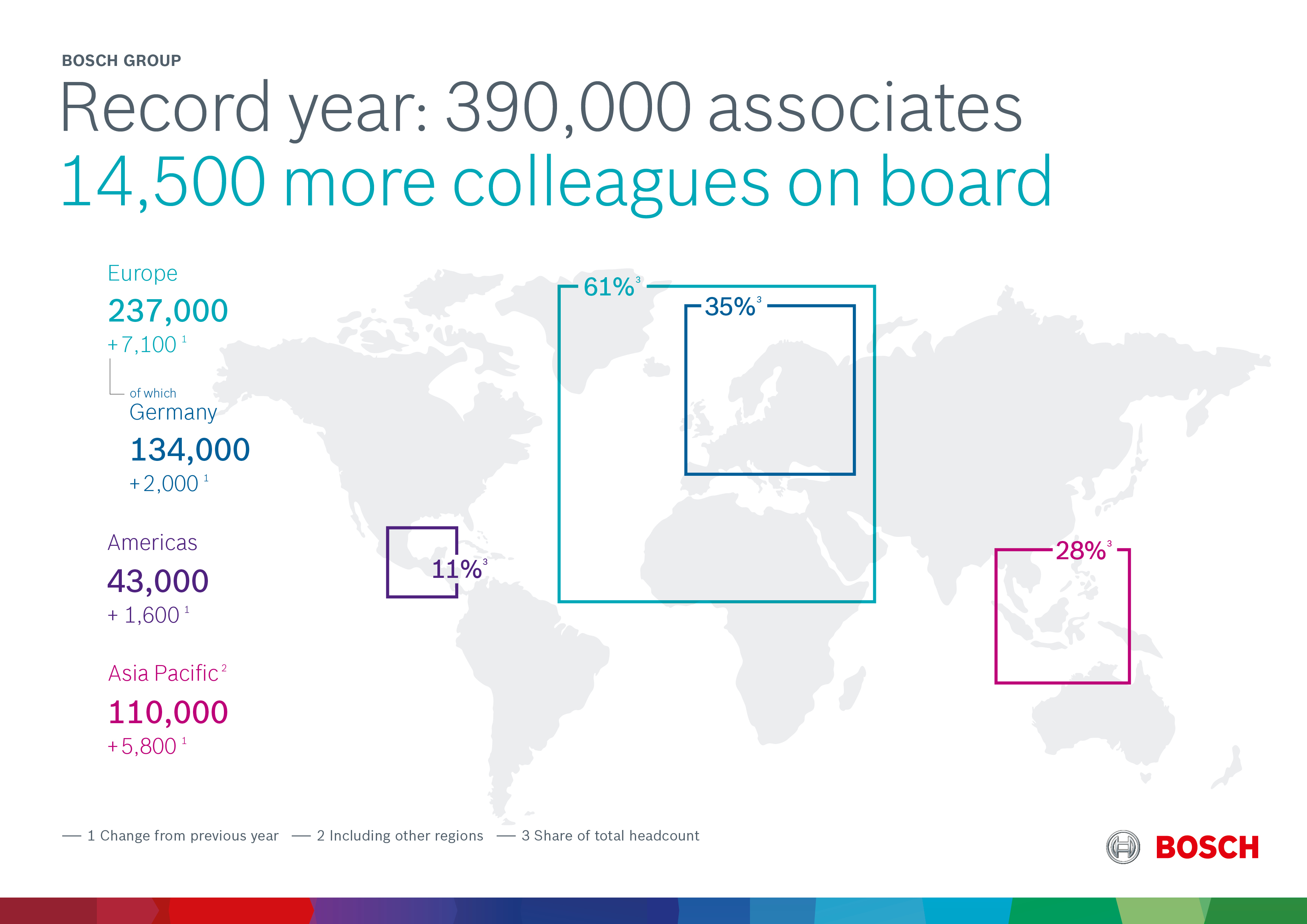 Business year 2016: 14,500 new associates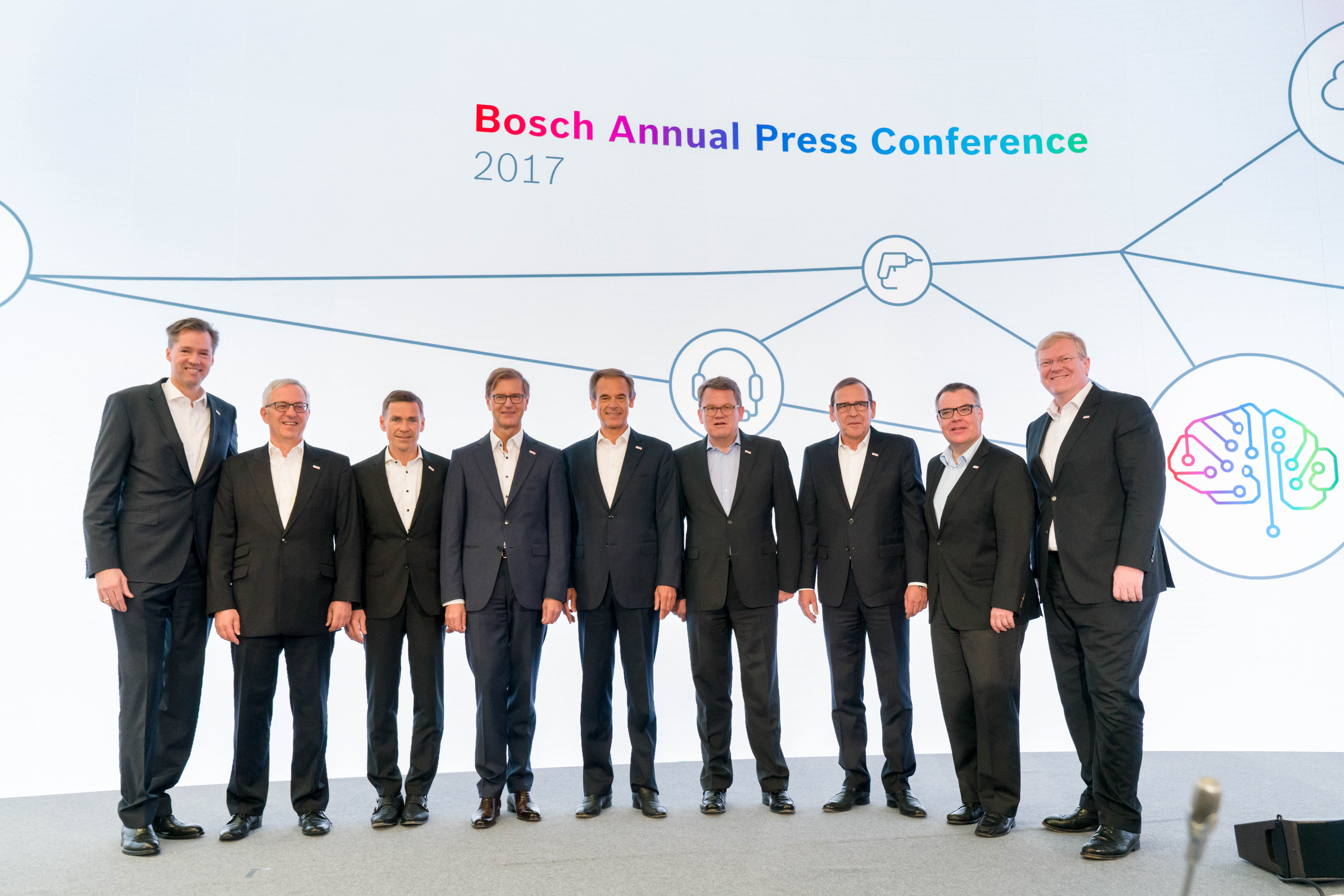 Annual press conference 2017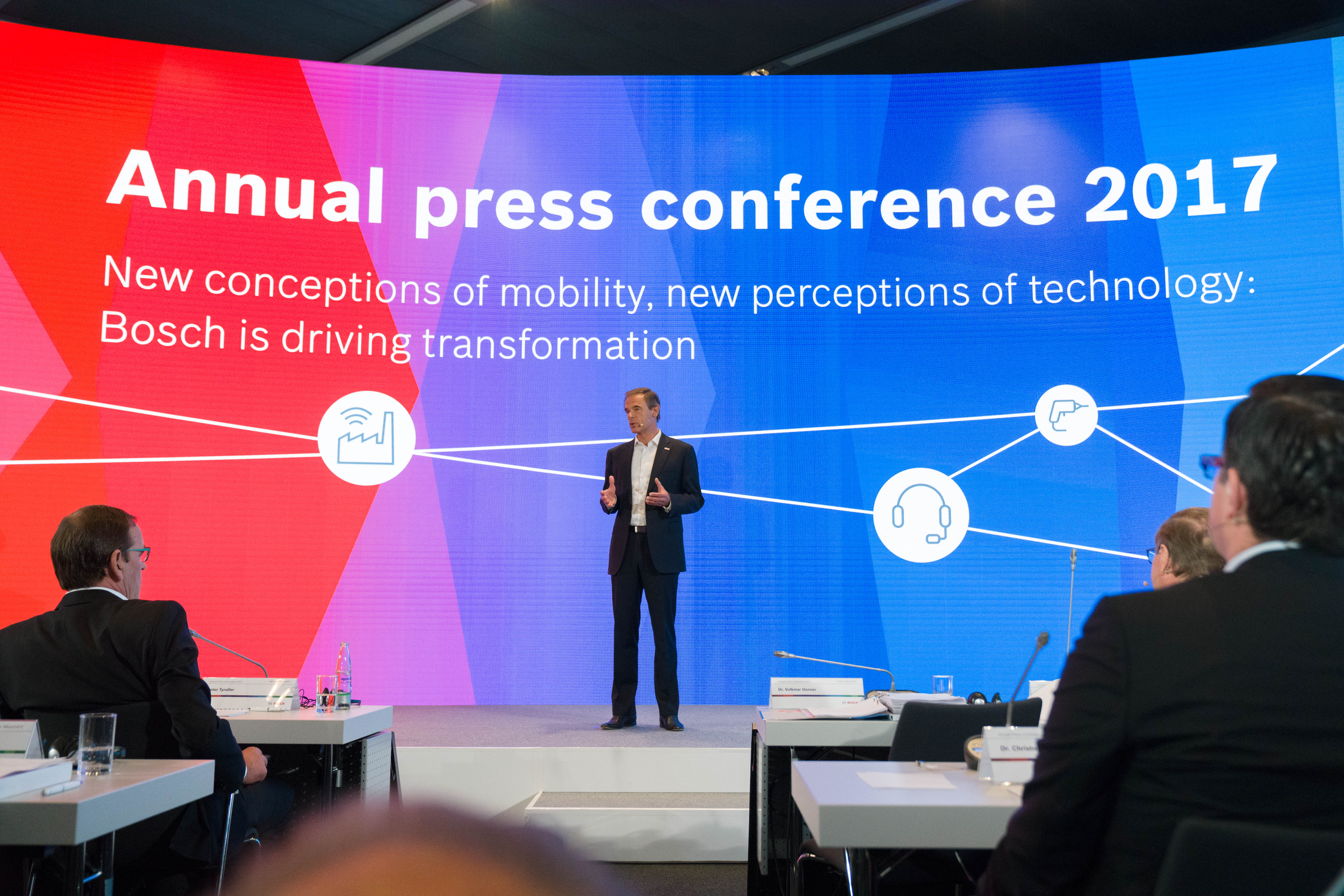 Annual press conference 2017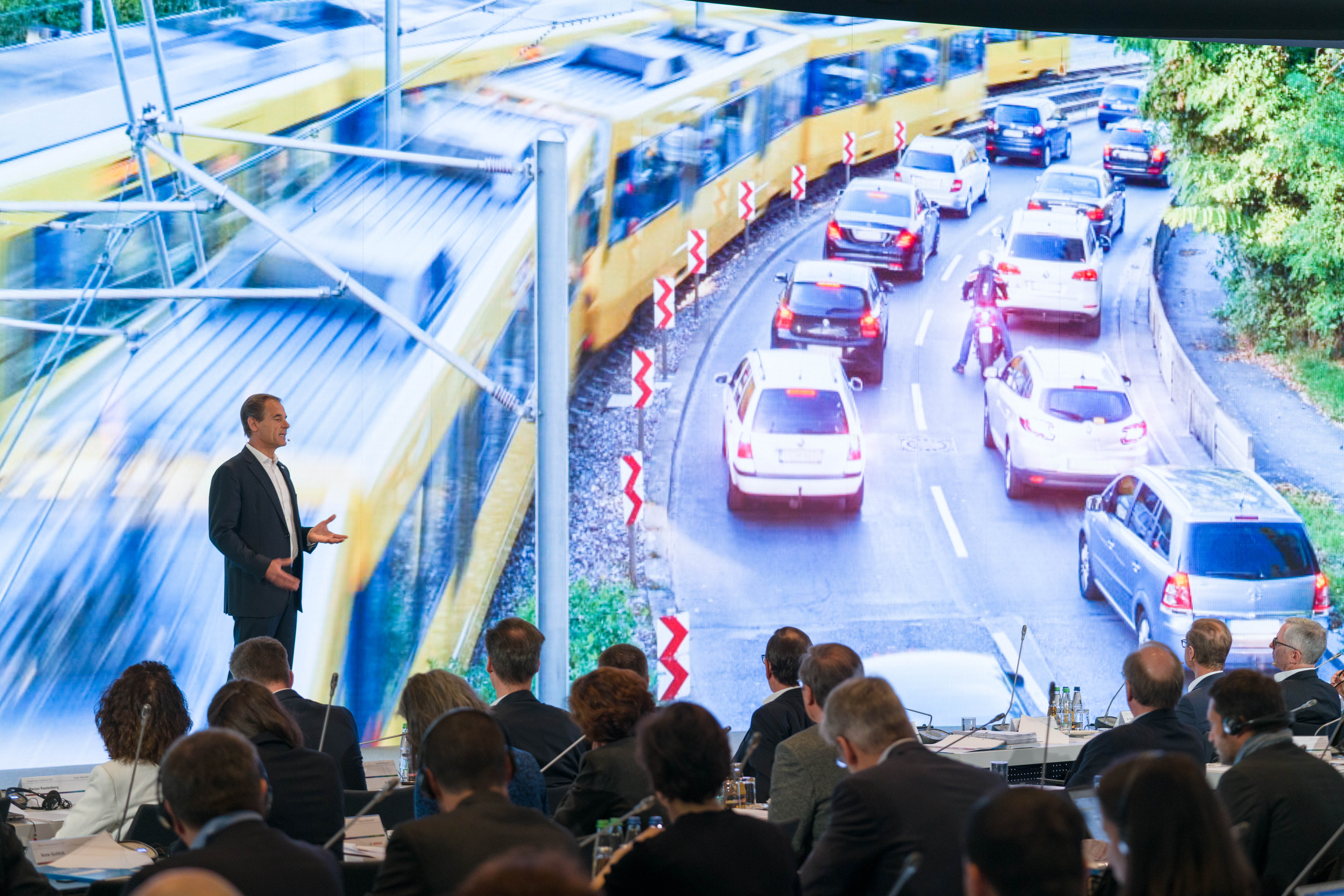 Annual press conference 2017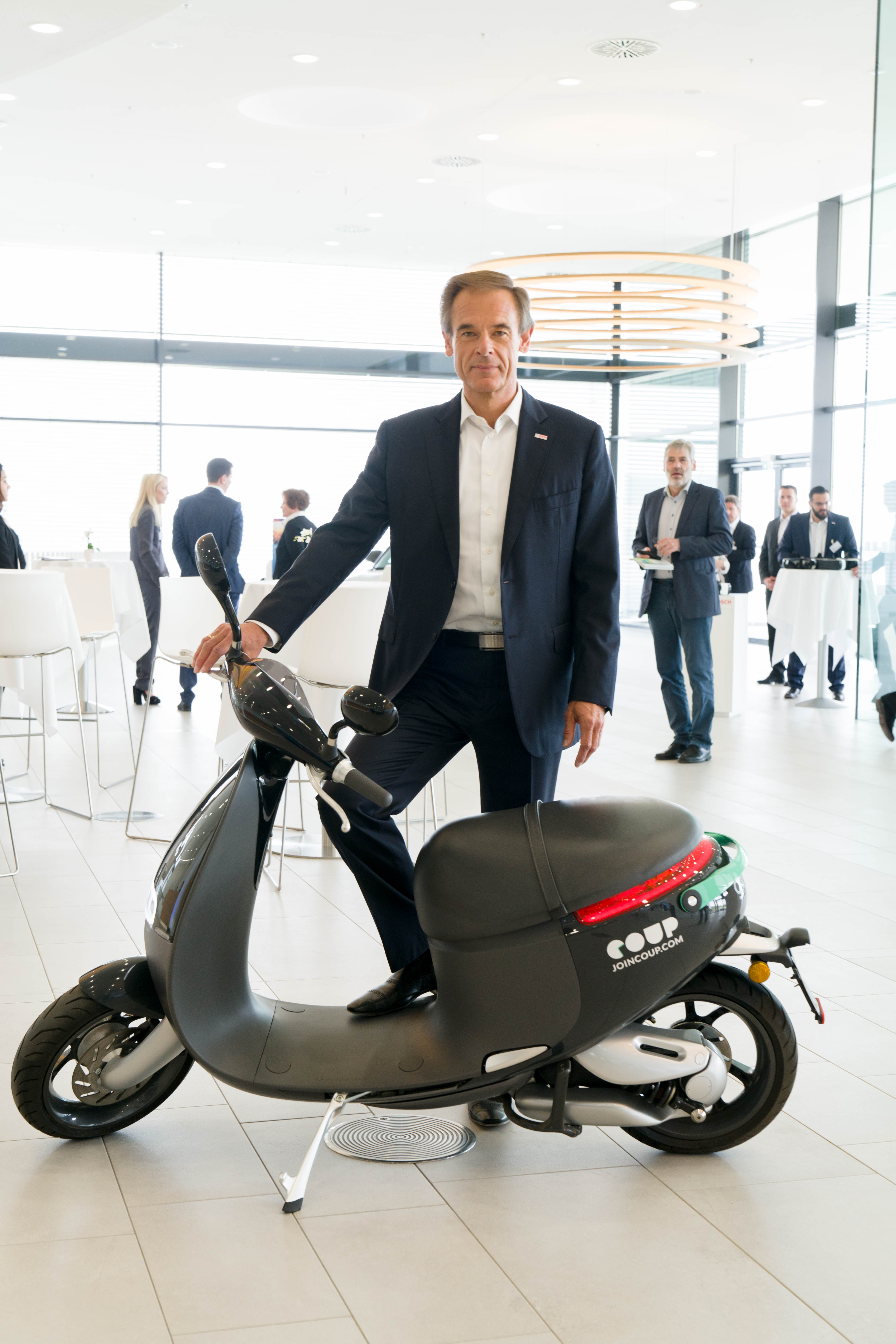 Annual press conference 2017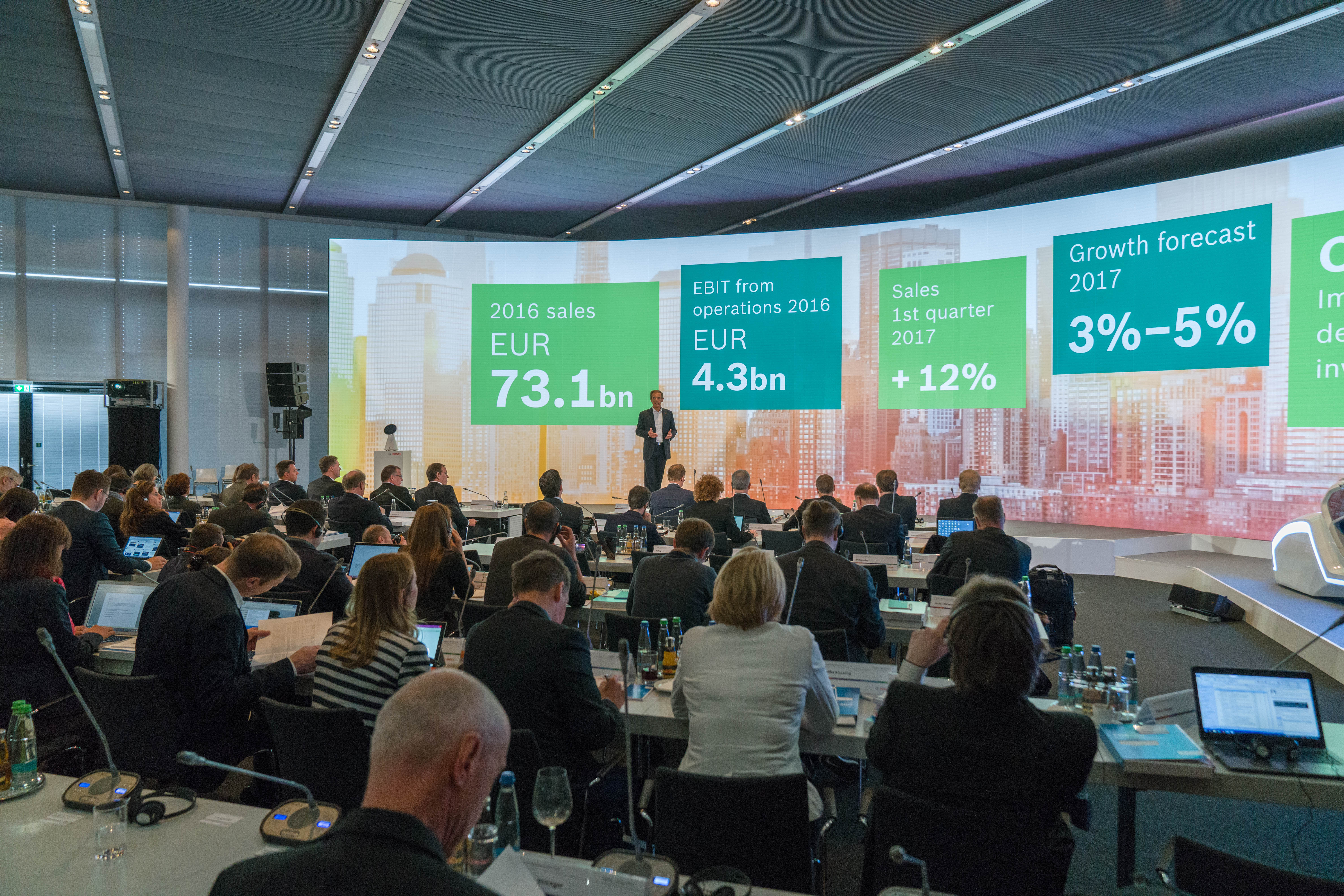 Annual press conference 2017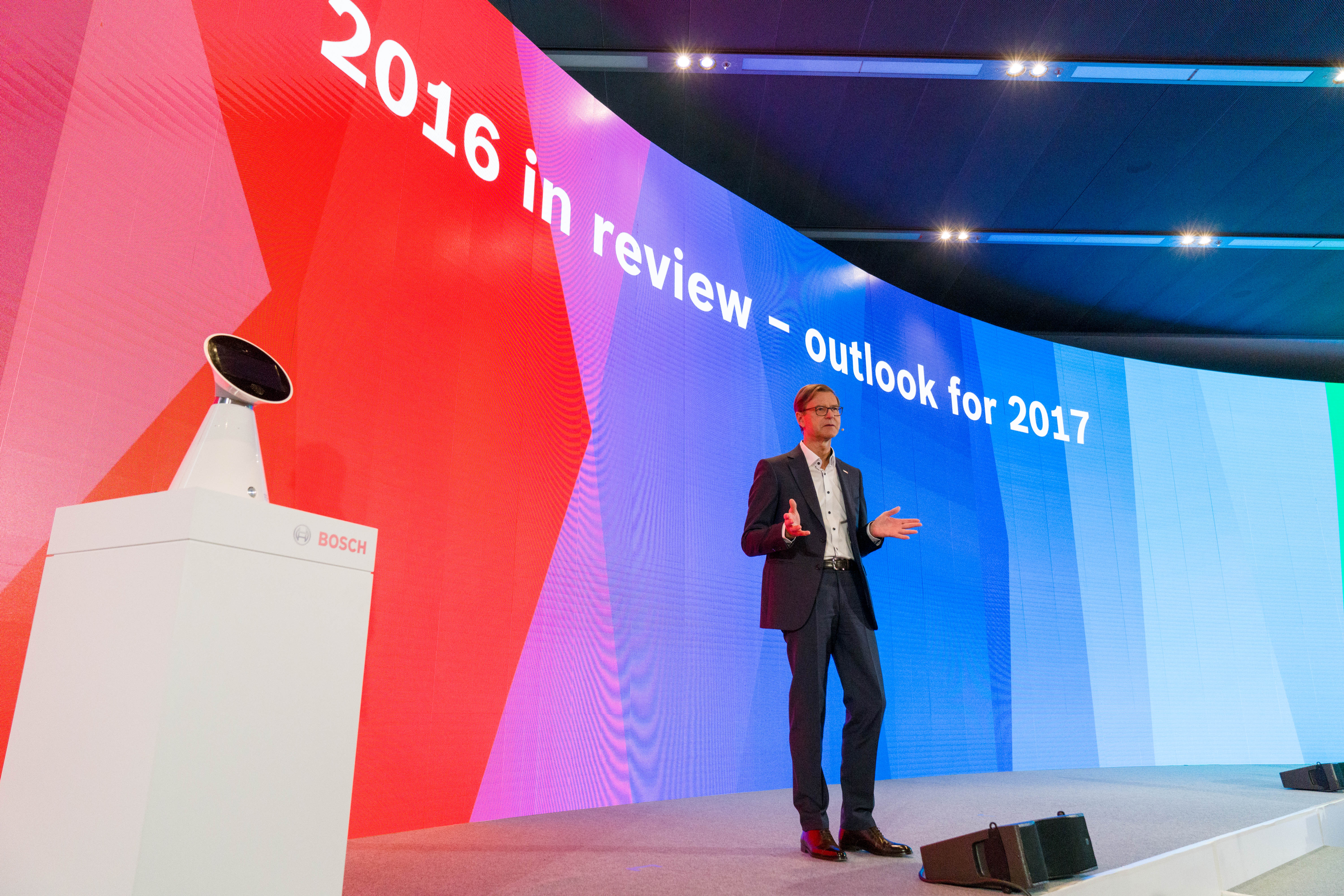 Annual press conference 2017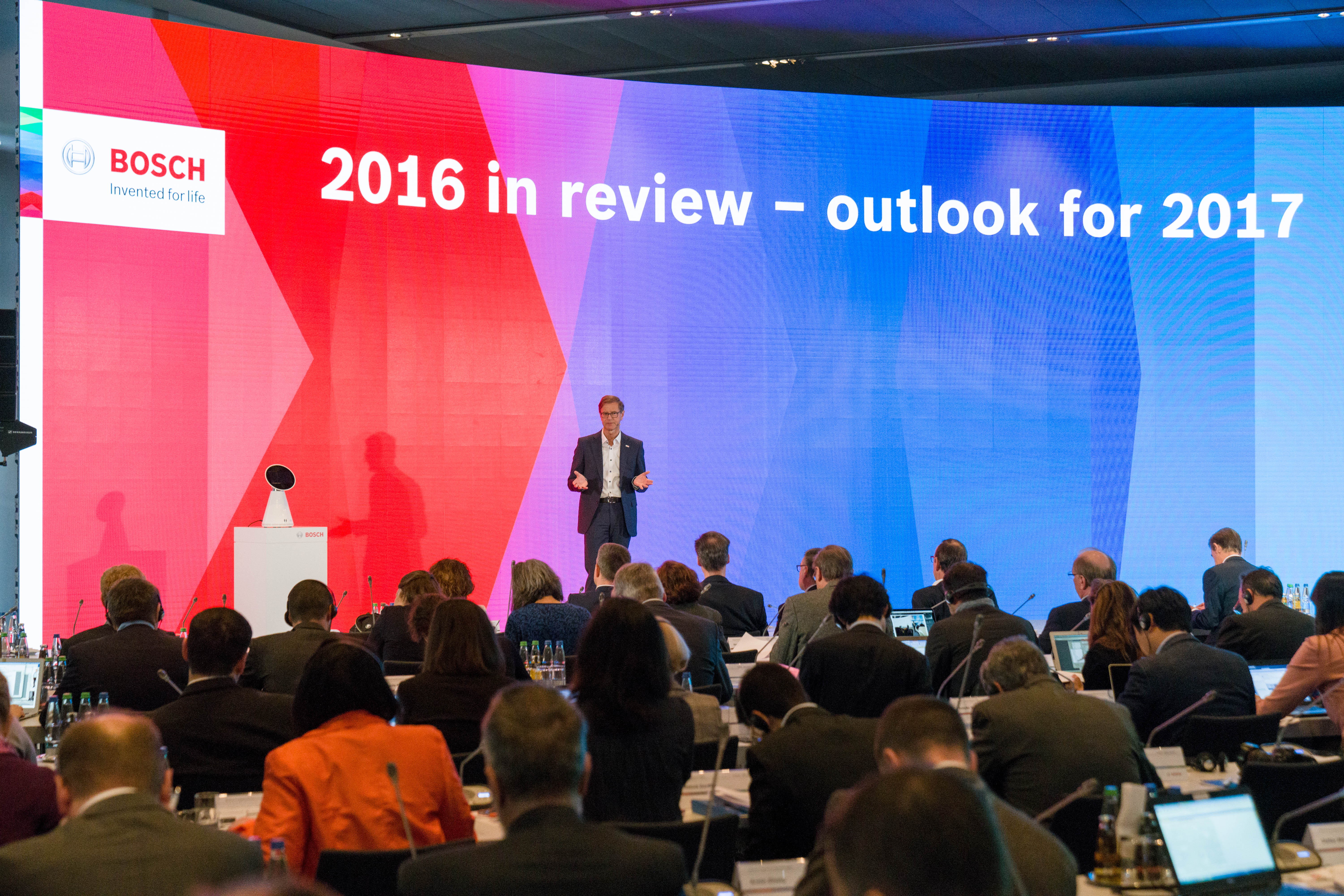 Annual press conference 2017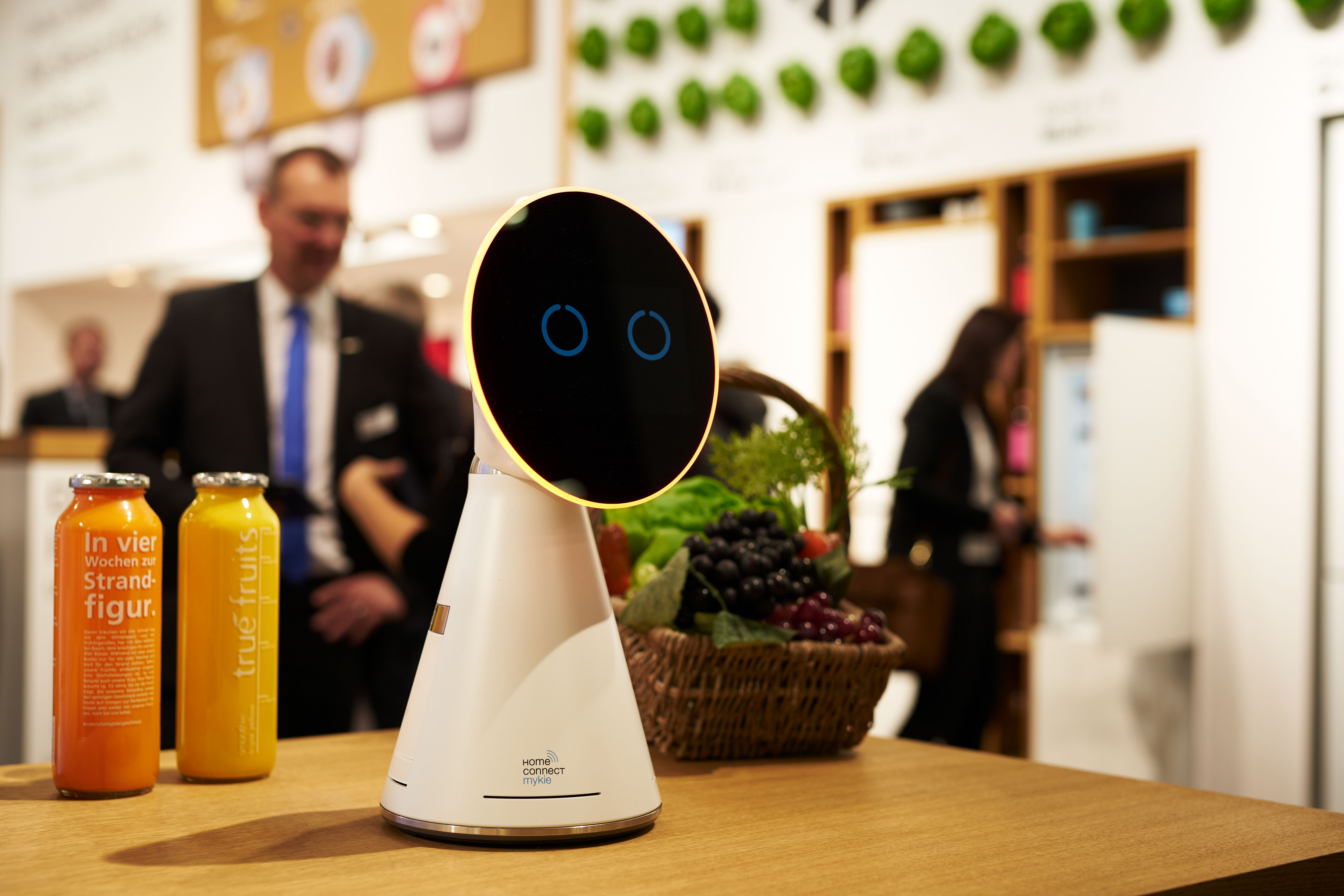 "My kitchen elf' – Mykie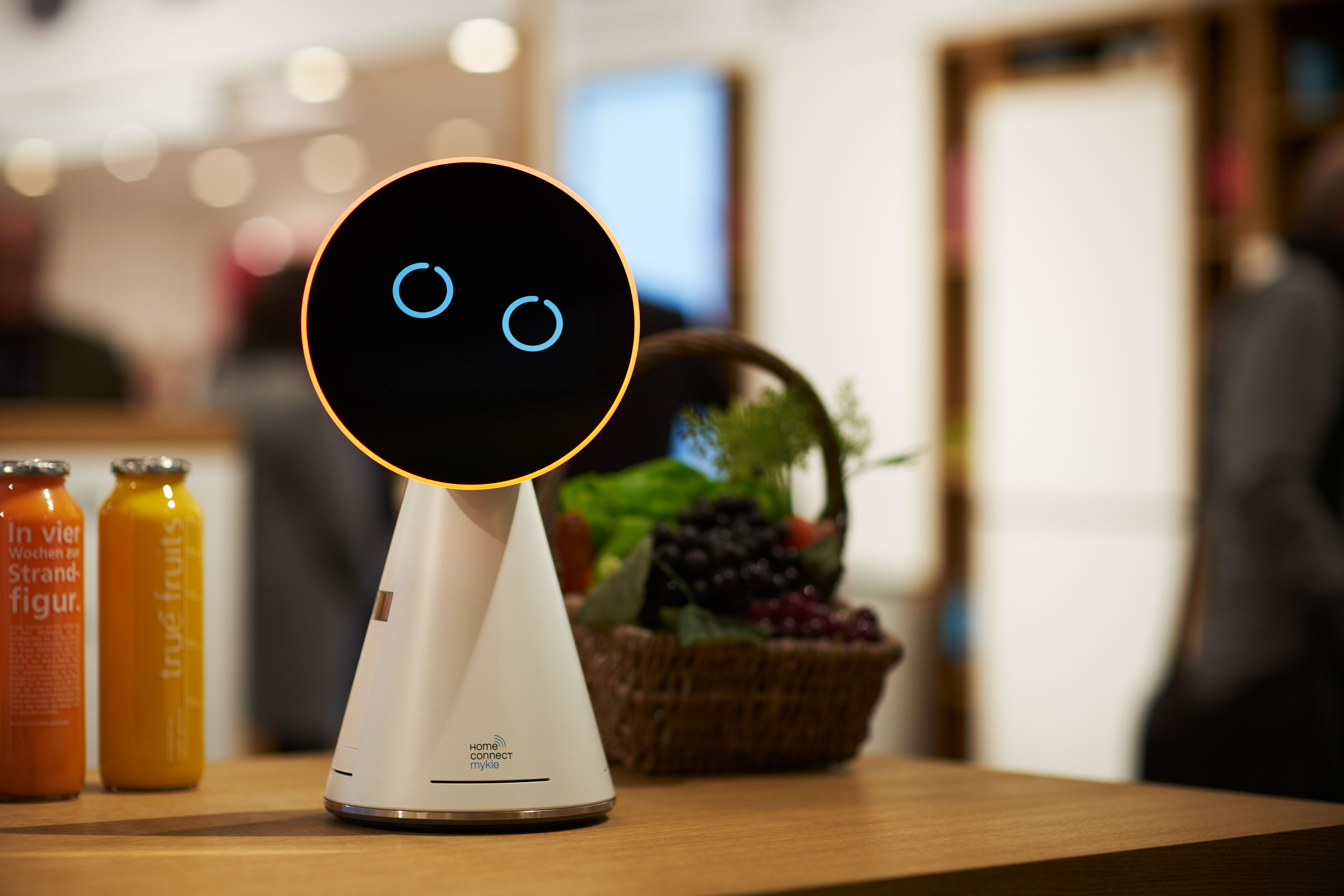 "My kitchen elf' – Mykie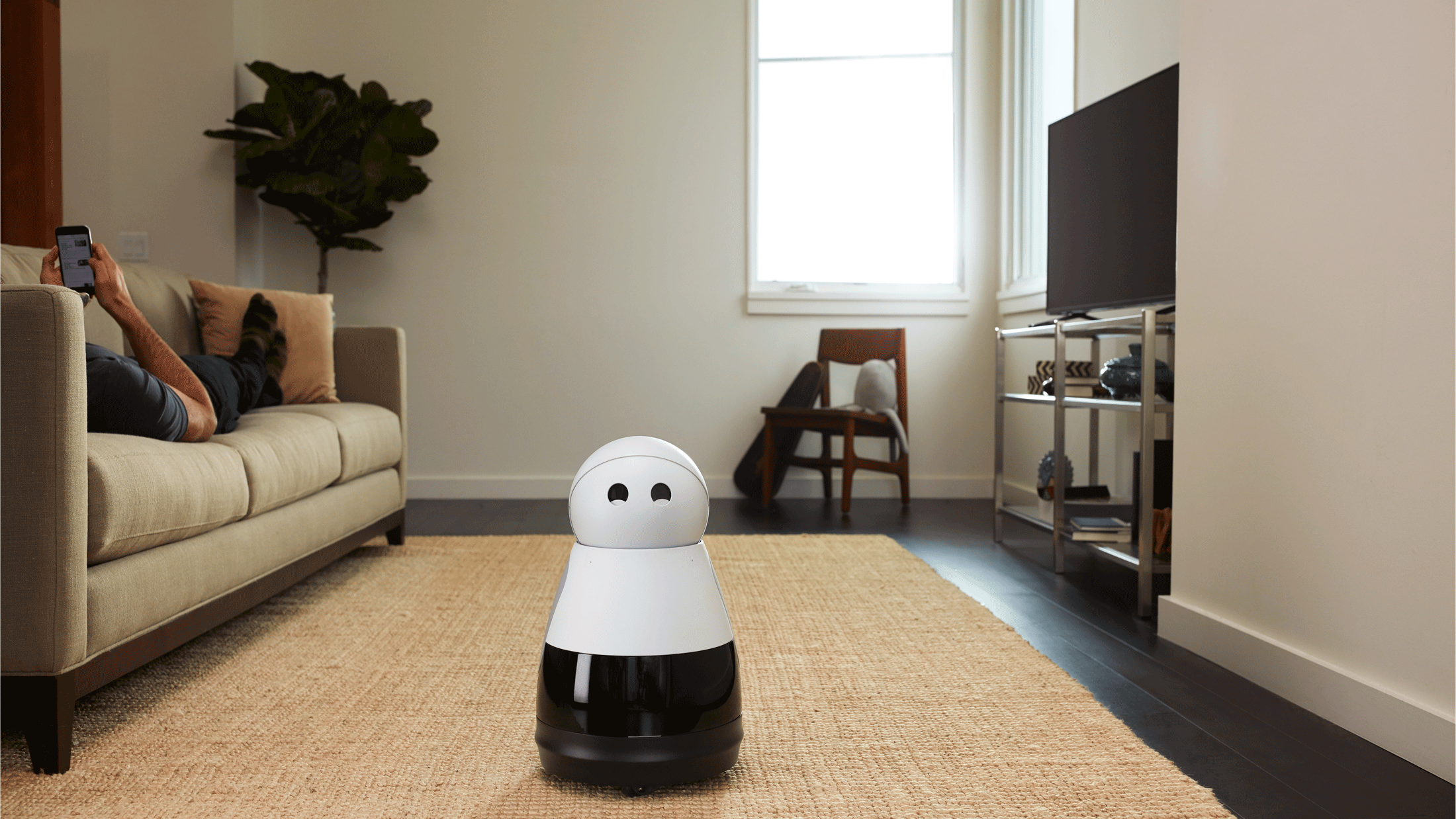 Kuri combines personality, awareness, and mobility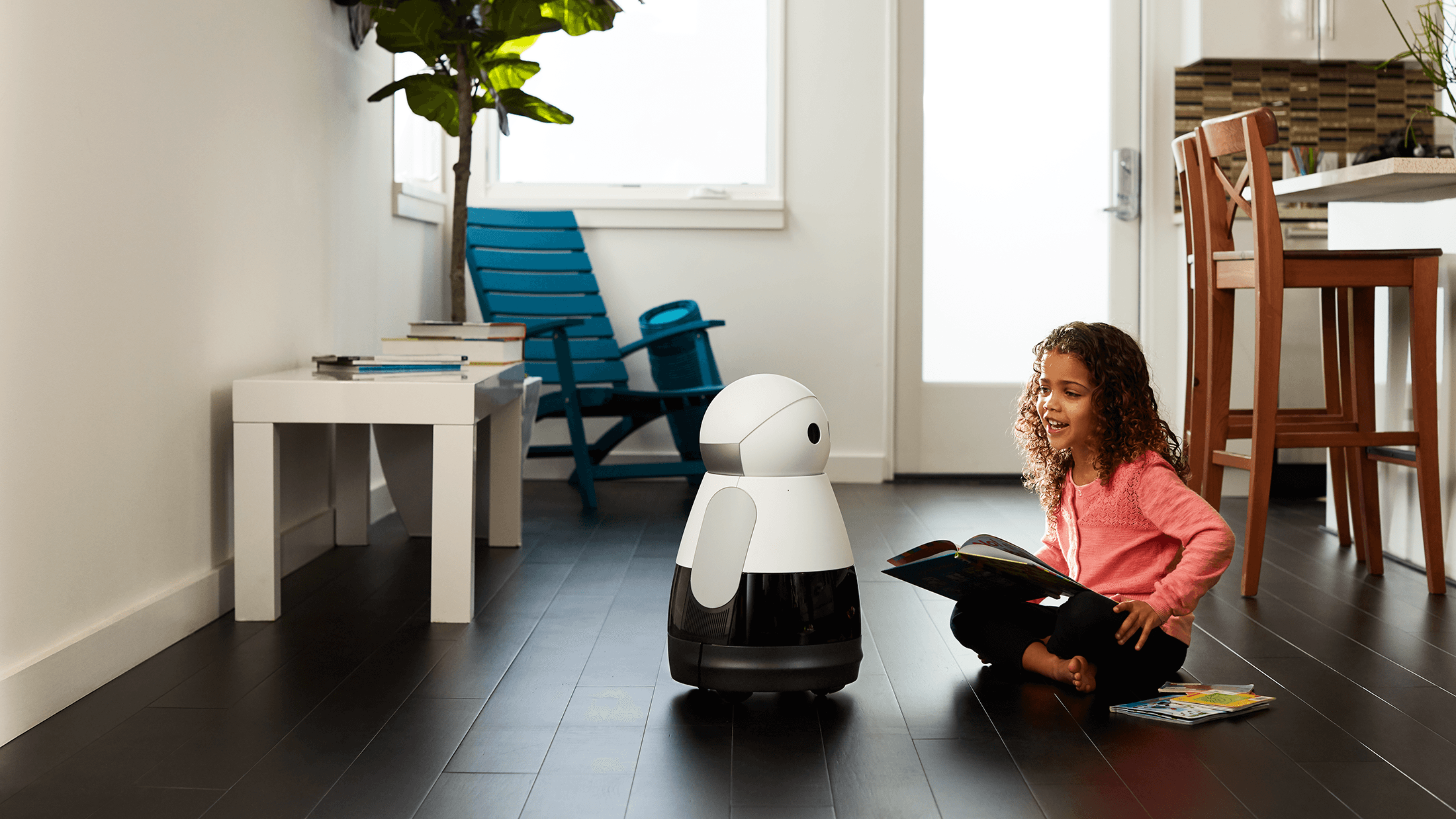 Kuri is more than a gadget. She is turning into another family member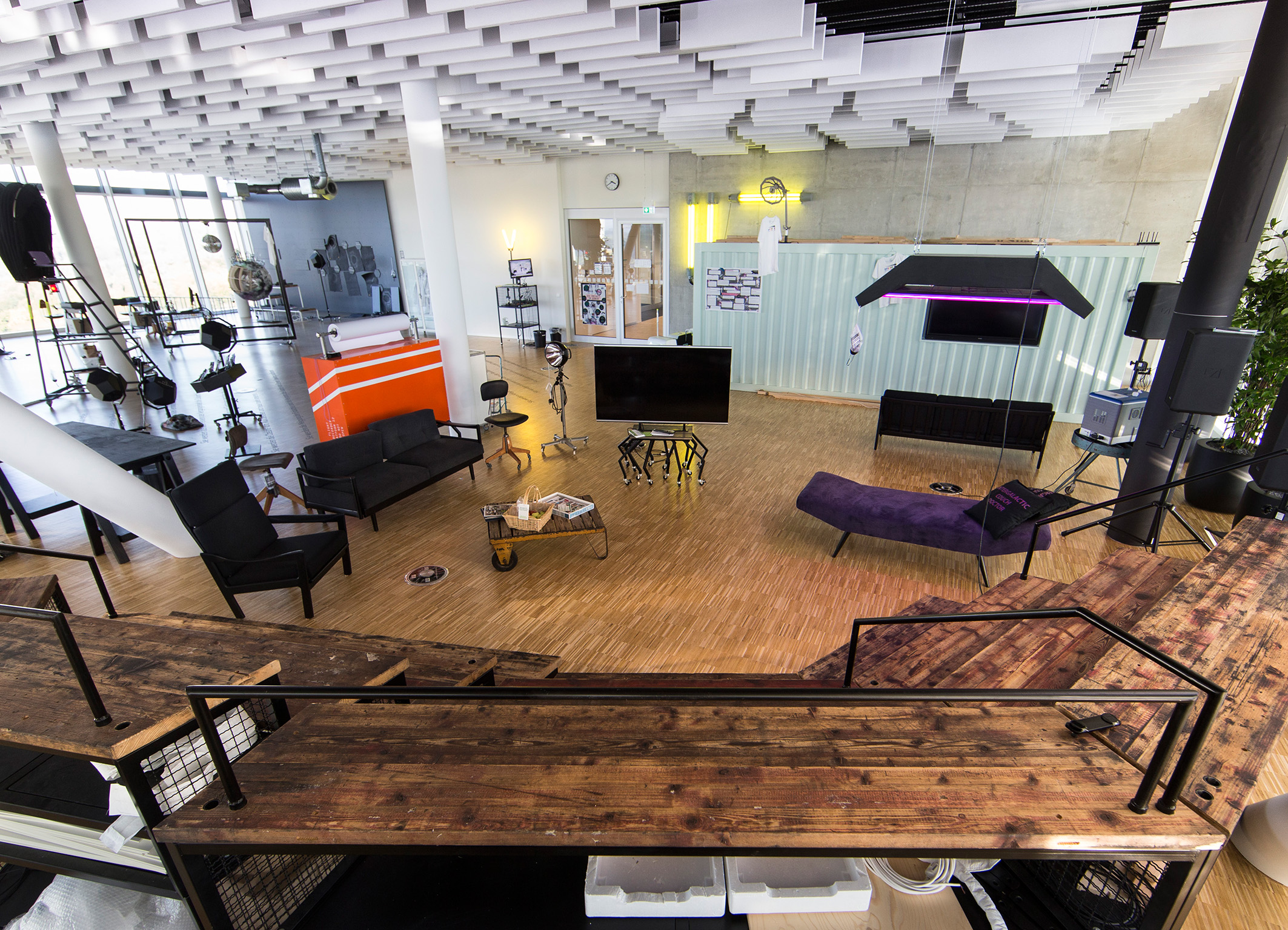 Bosch's Renningen research campus: working environment for researchers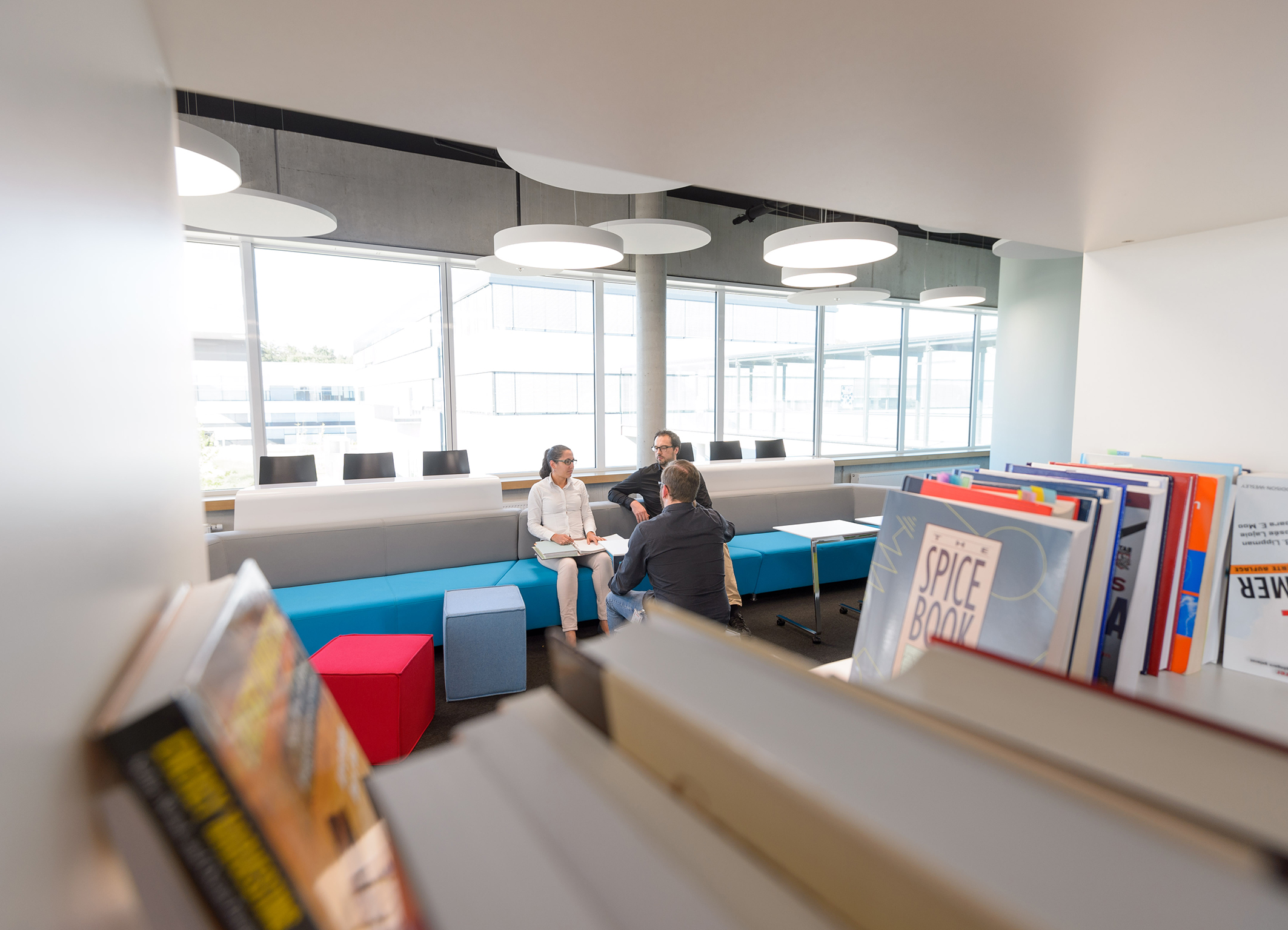 Bosch's Renningen research campus: working environment for researchers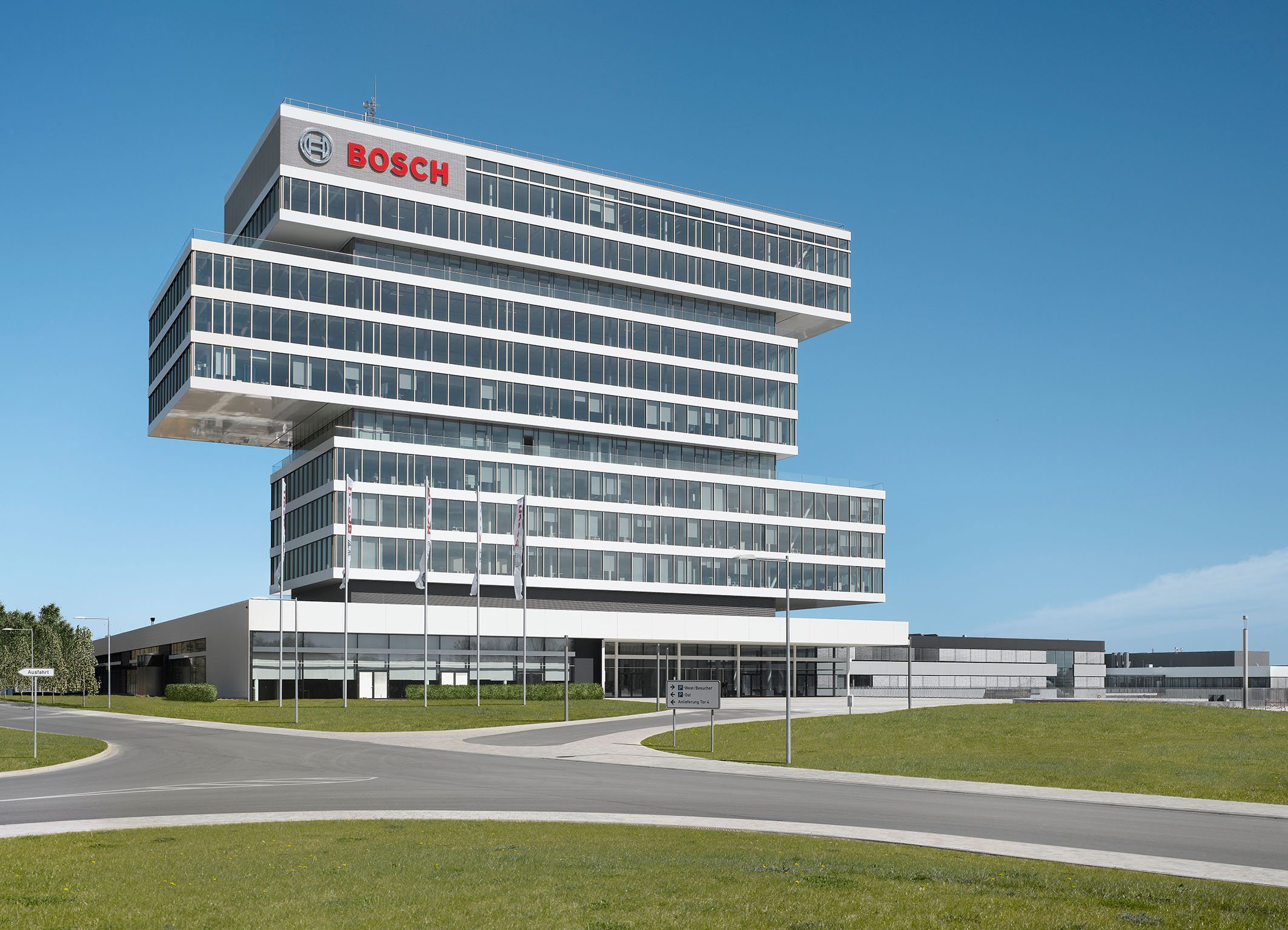 Renningen research campus: Bosch's own Stanford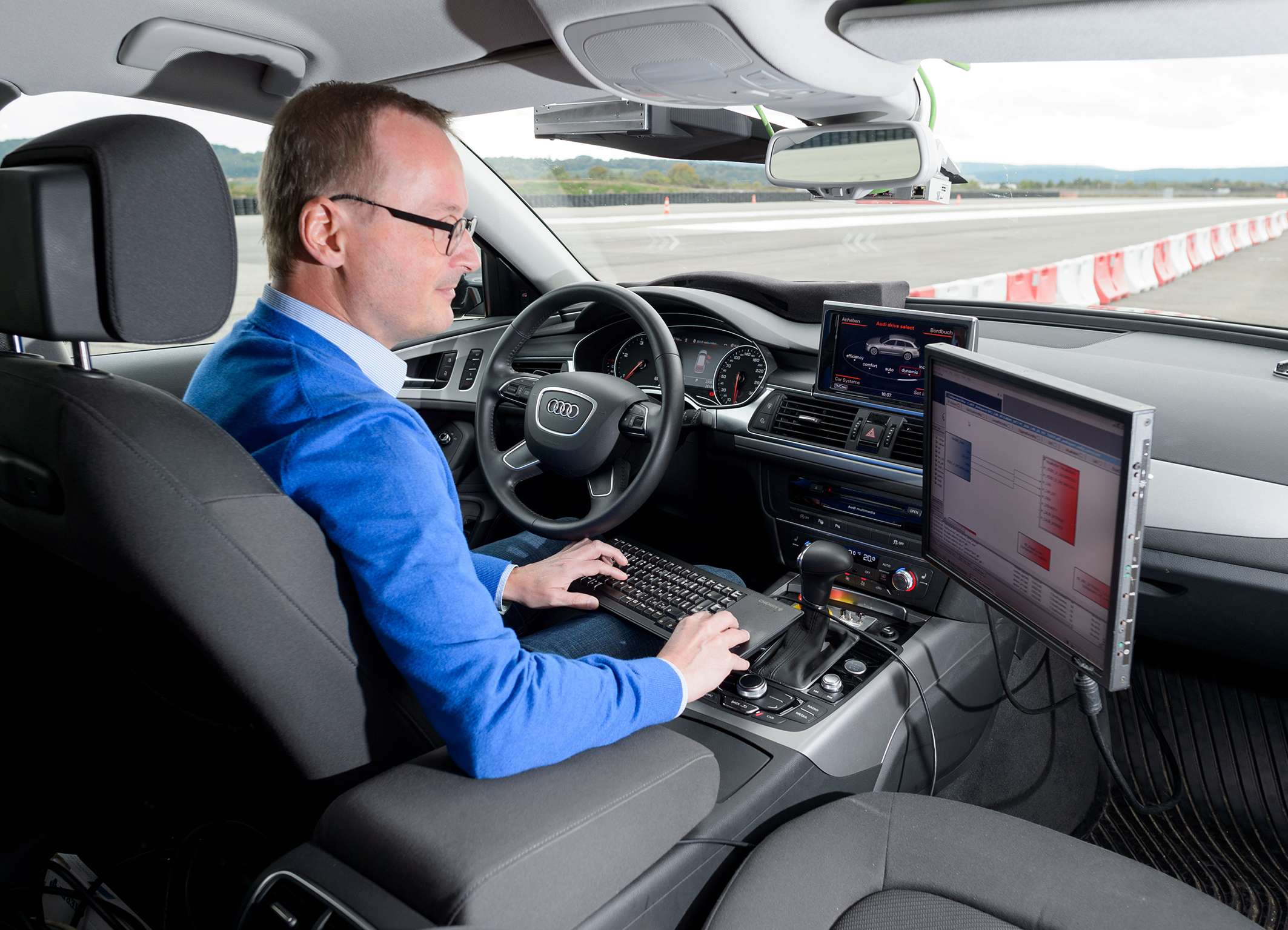 Research at Bosch: Dr. Lutz Bürkle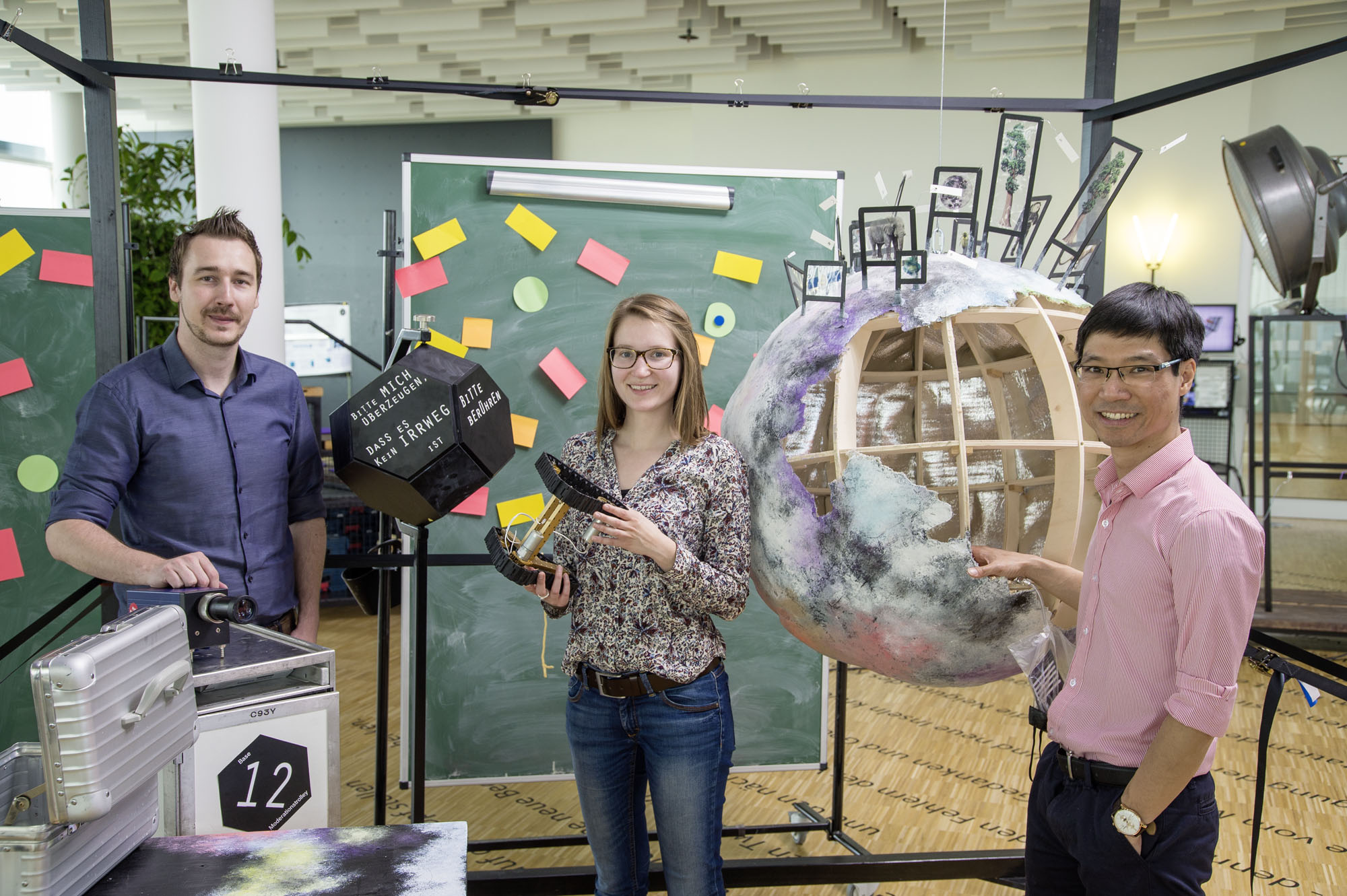 The BCAI-Team uses "Platform 12" in Renningen for sharing new ideas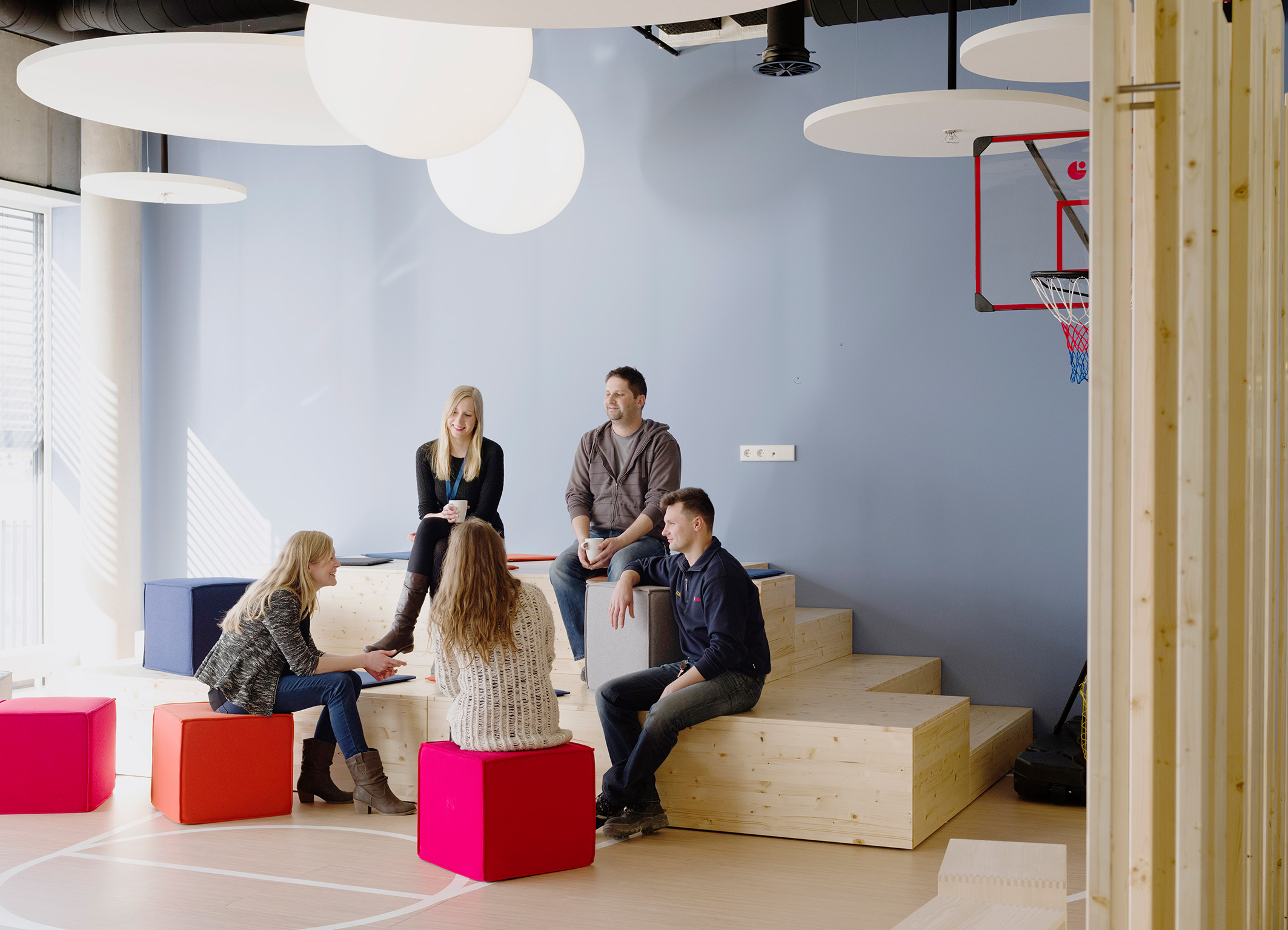 Bosch's Renningen research campus: working environment for researchers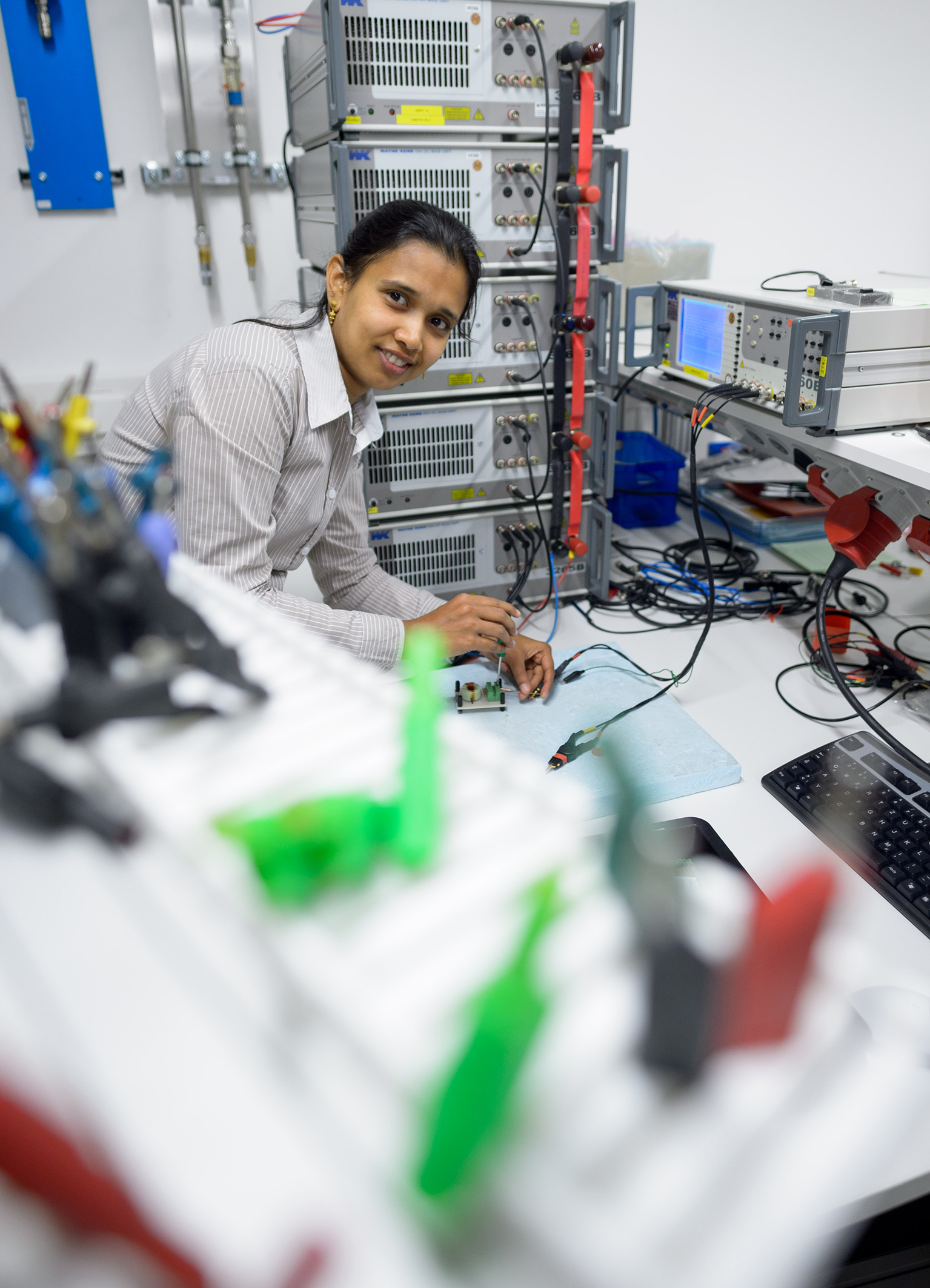 Bosch research: Jayalakshmi Kedarisetti
Cars are becoming intelligent assistants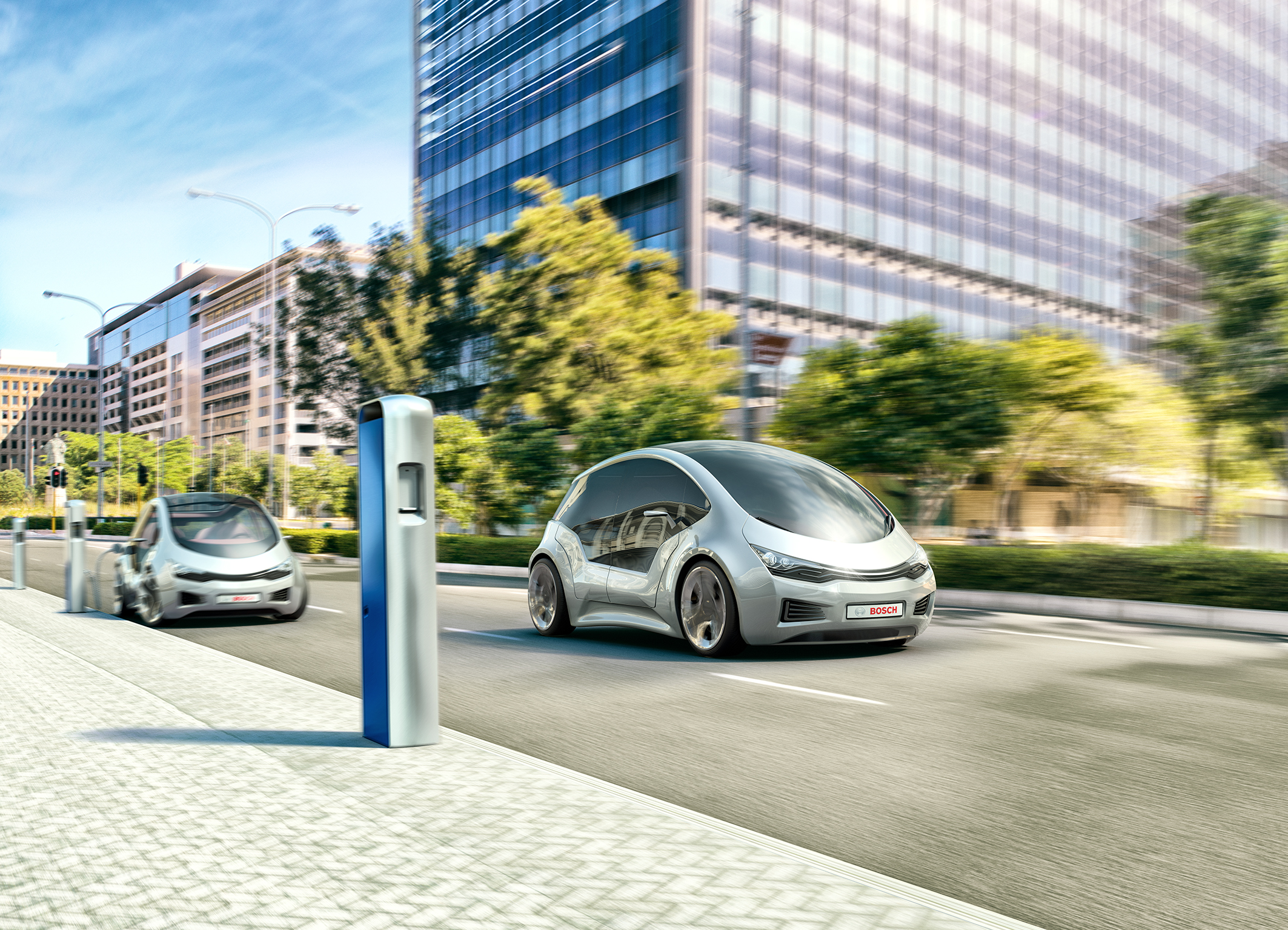 Electromobility has enormous potential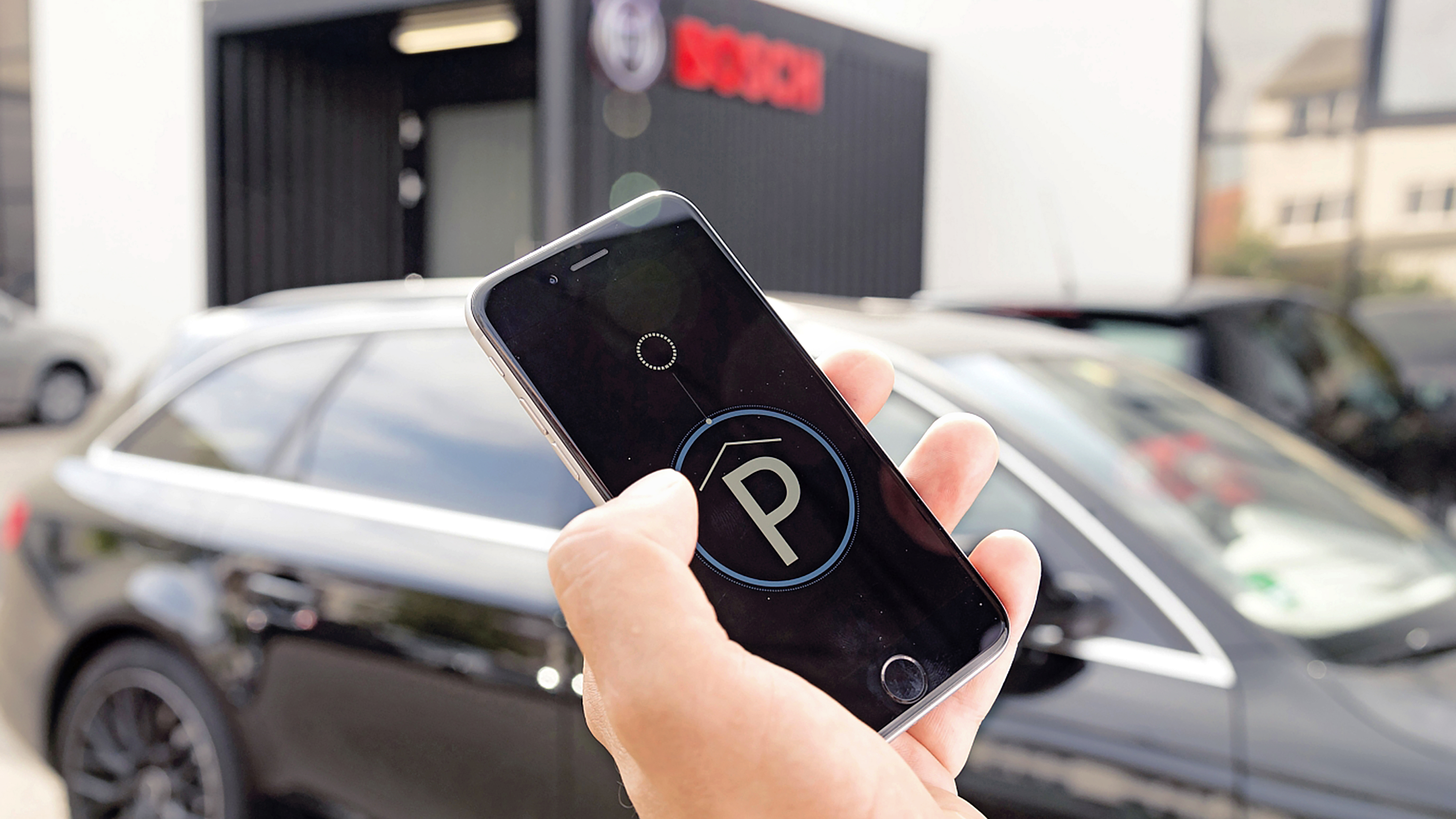 Automated valet parking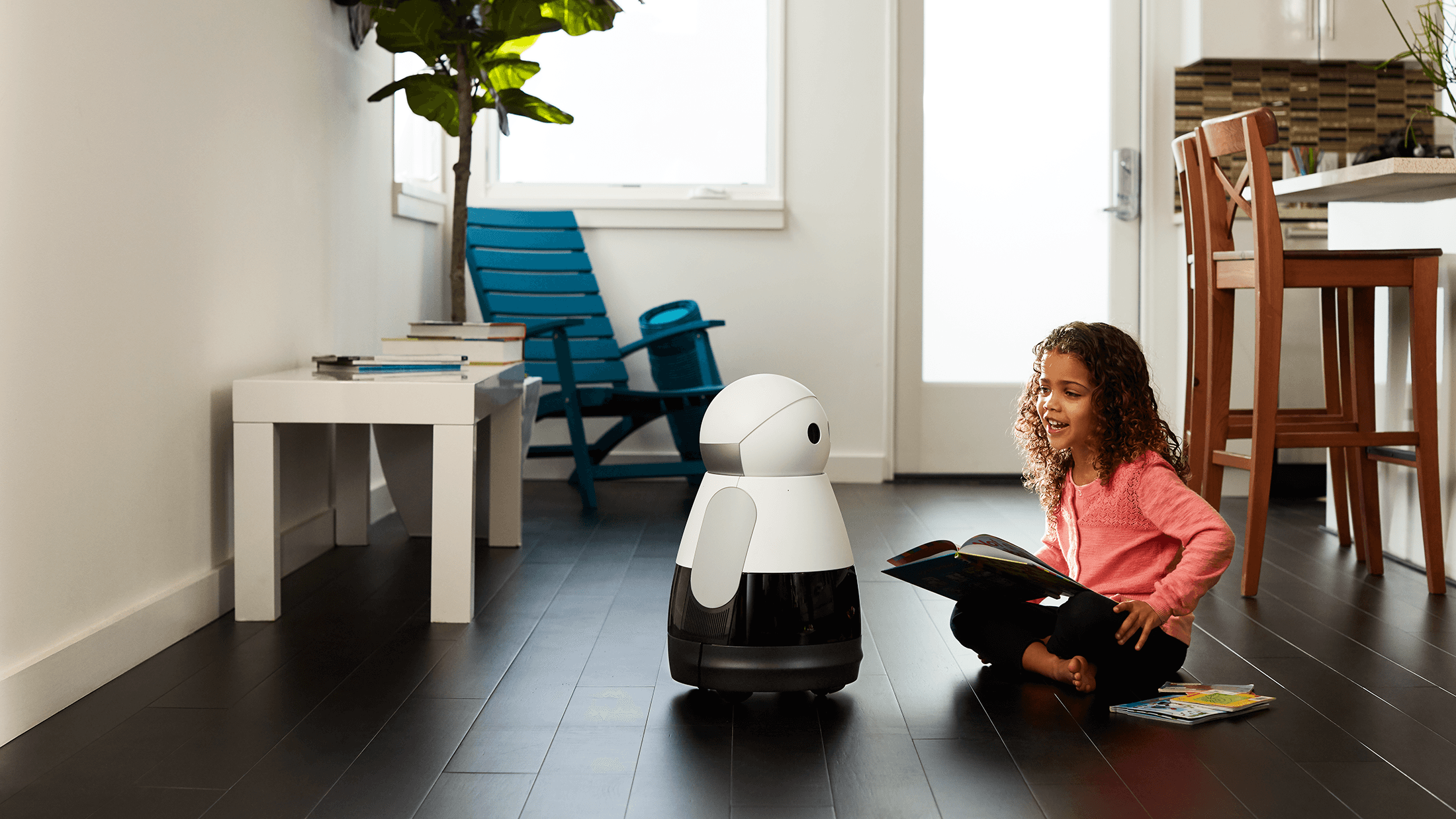 Bosch develops intelligent assistants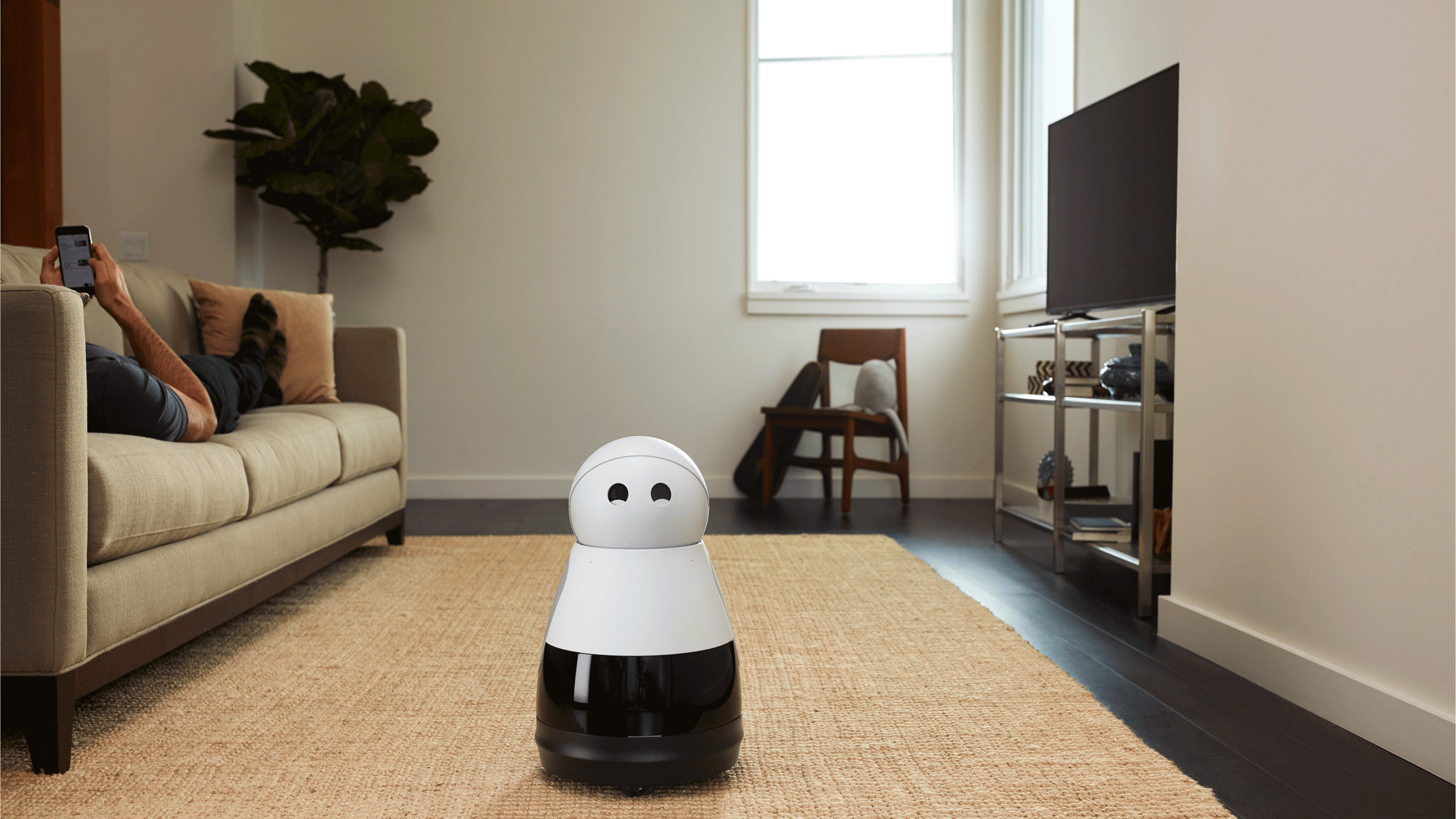 Kuri combines personality, awareness, and mobility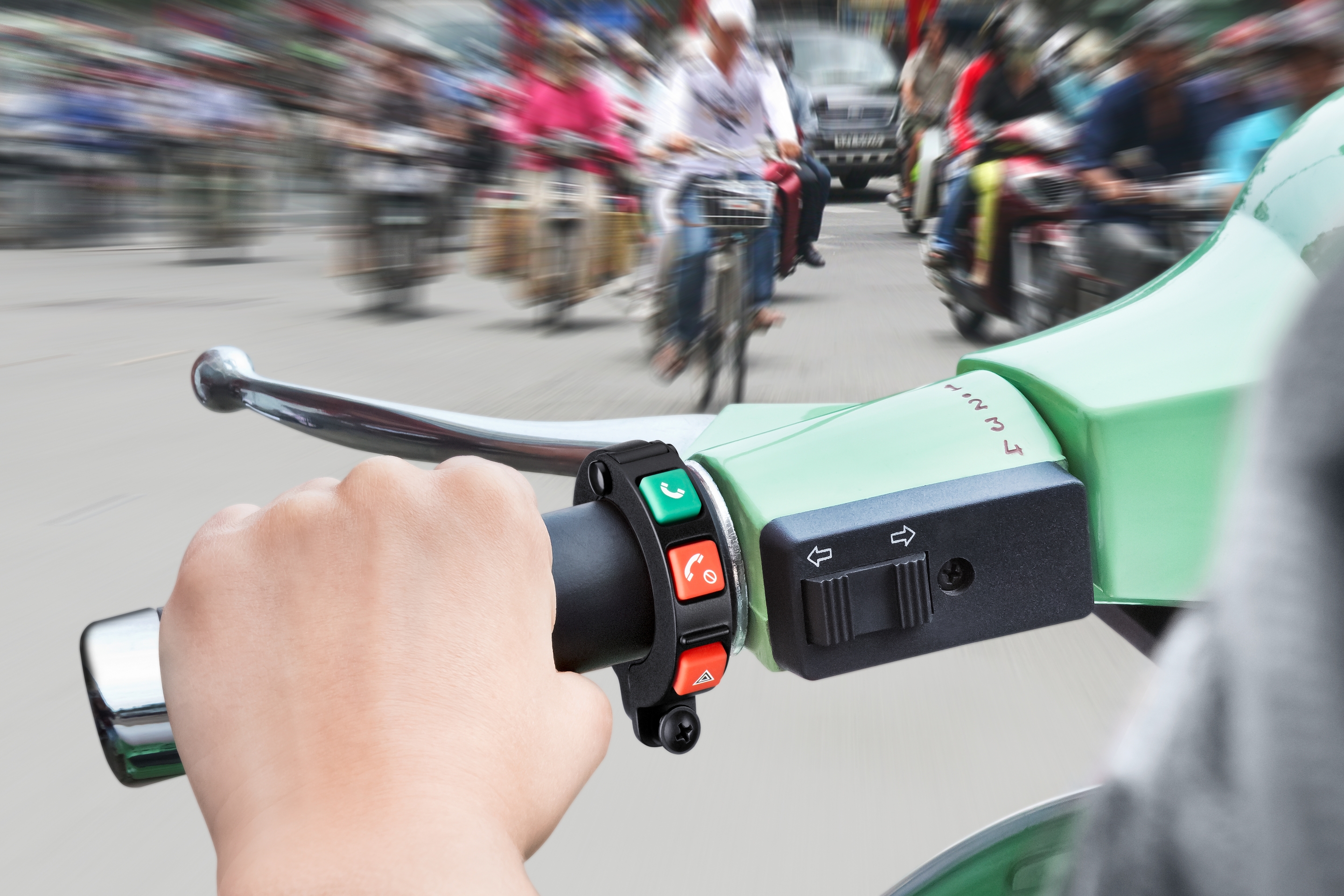 Connected guardian angel
Interactive laser projection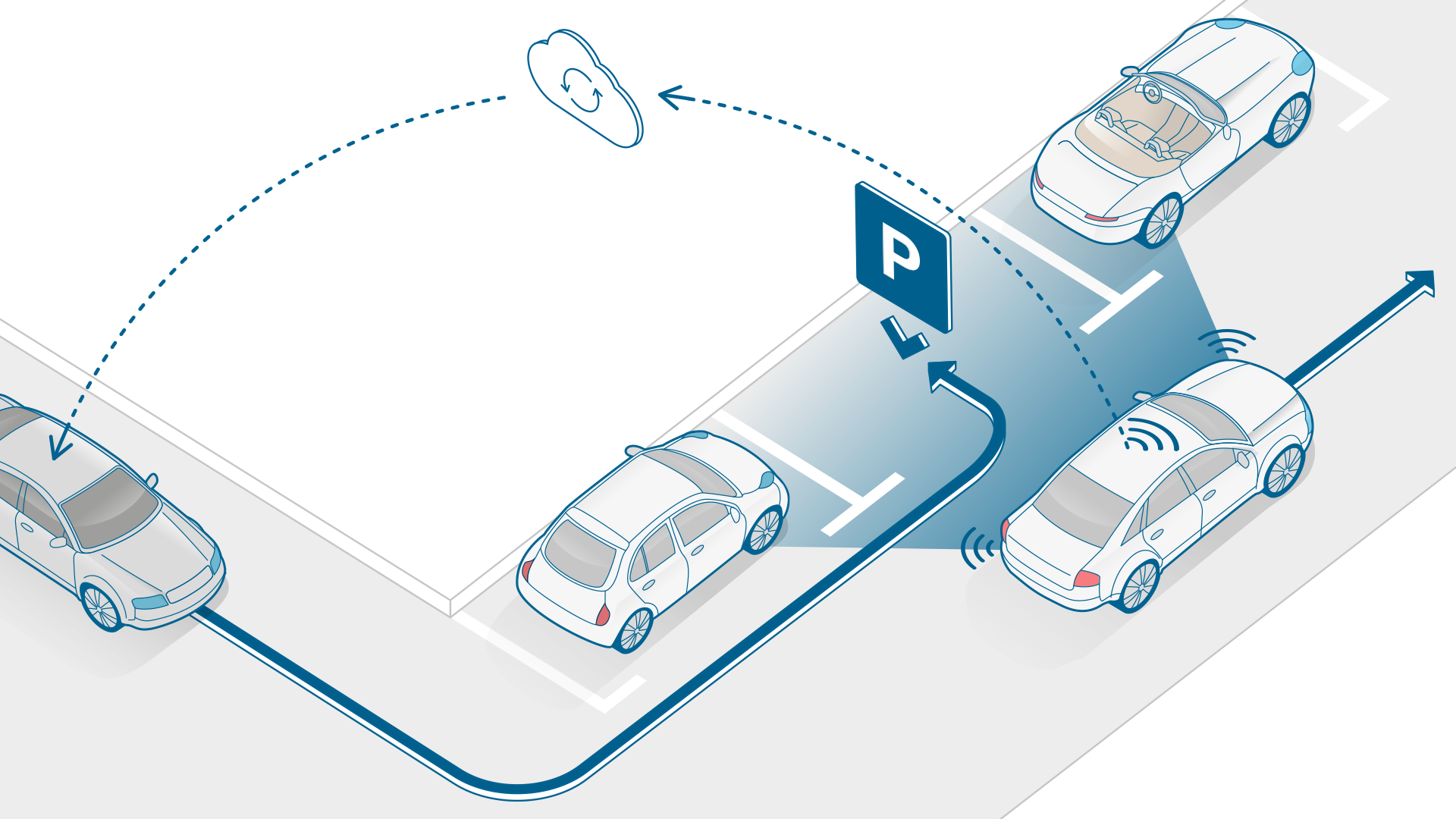 Bosch drives new mobility forward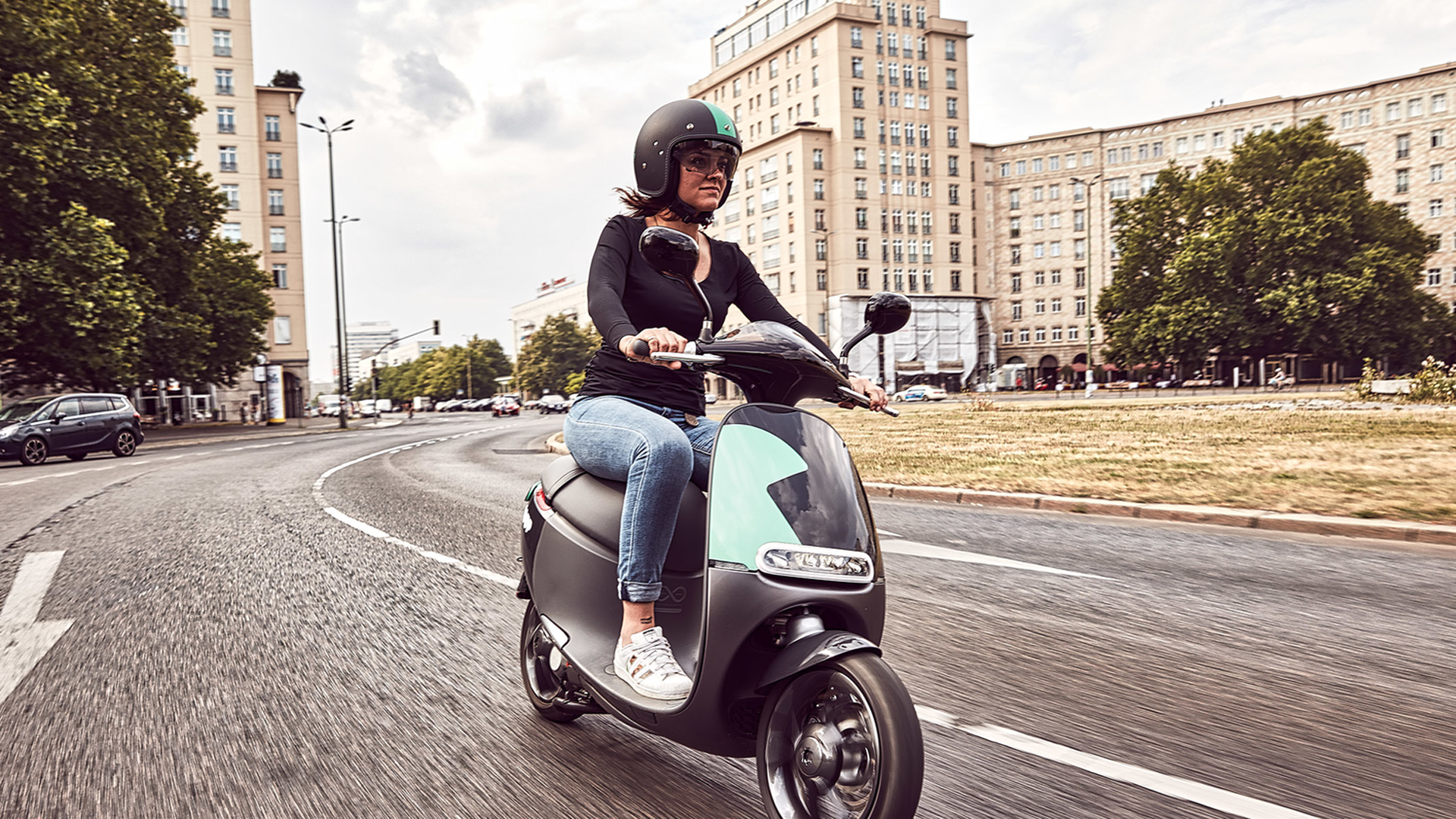 Individual, flexible, and emissions-free mobility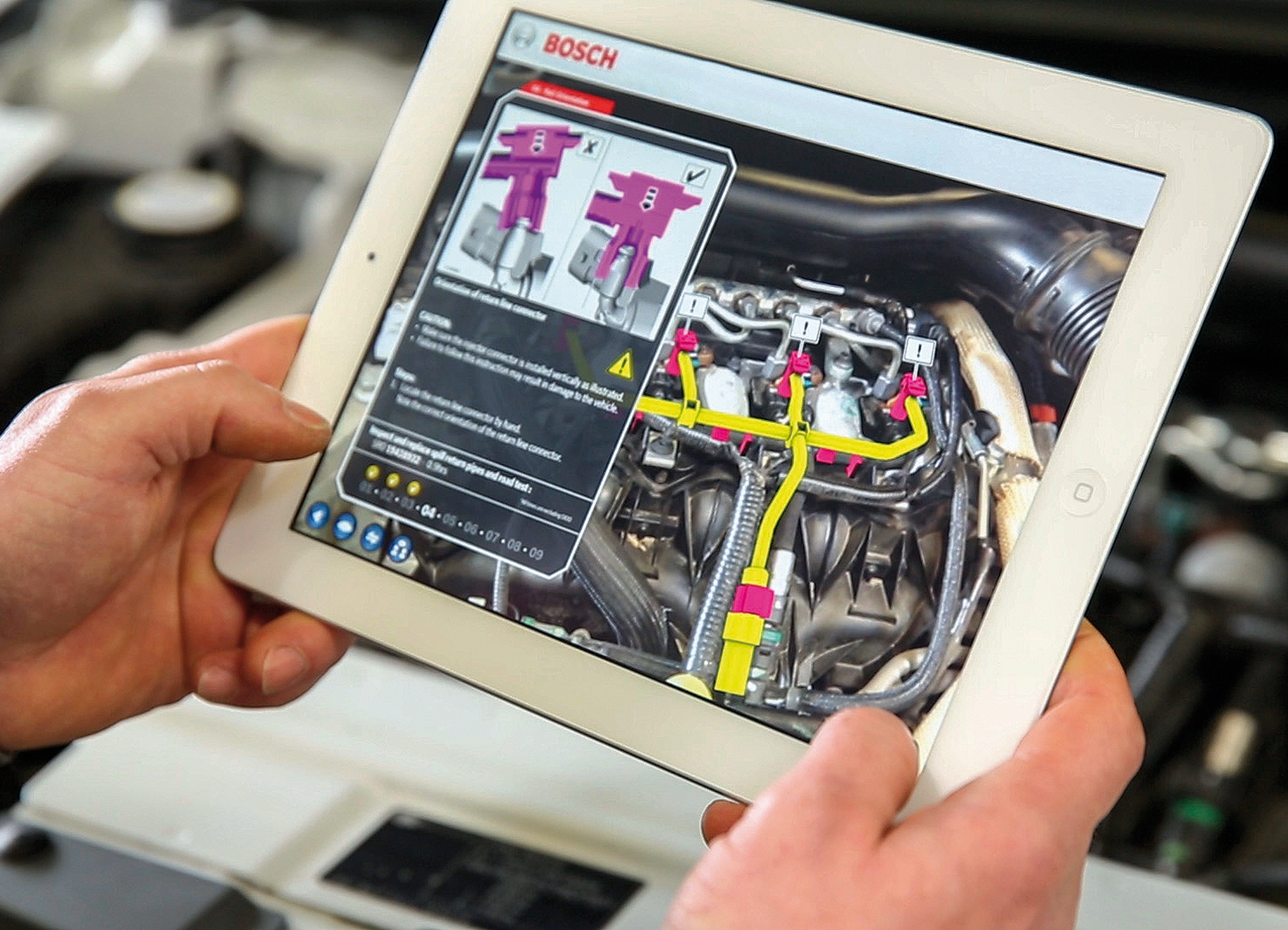 Common Augmented Reality Platform CAP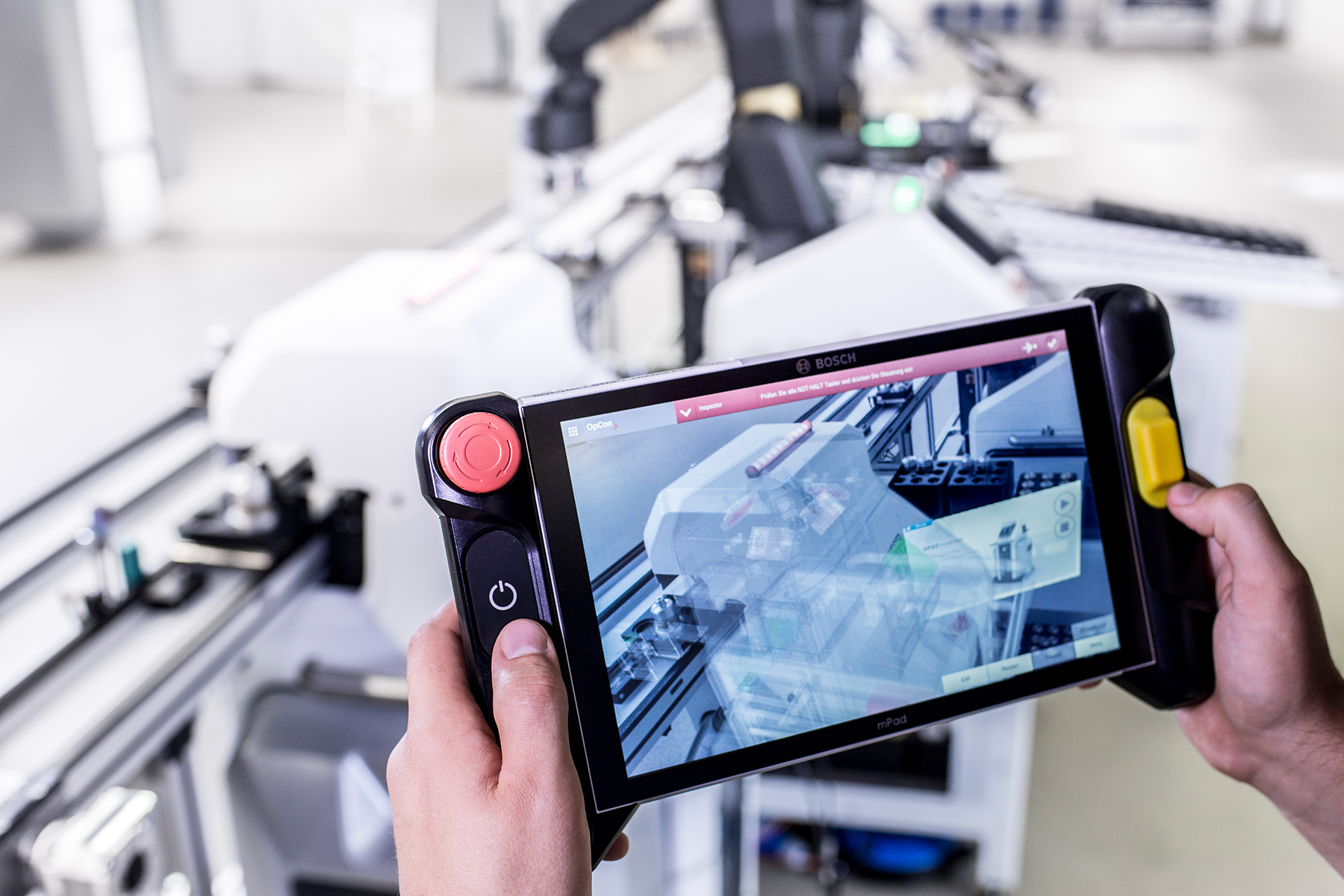 Workplace of the future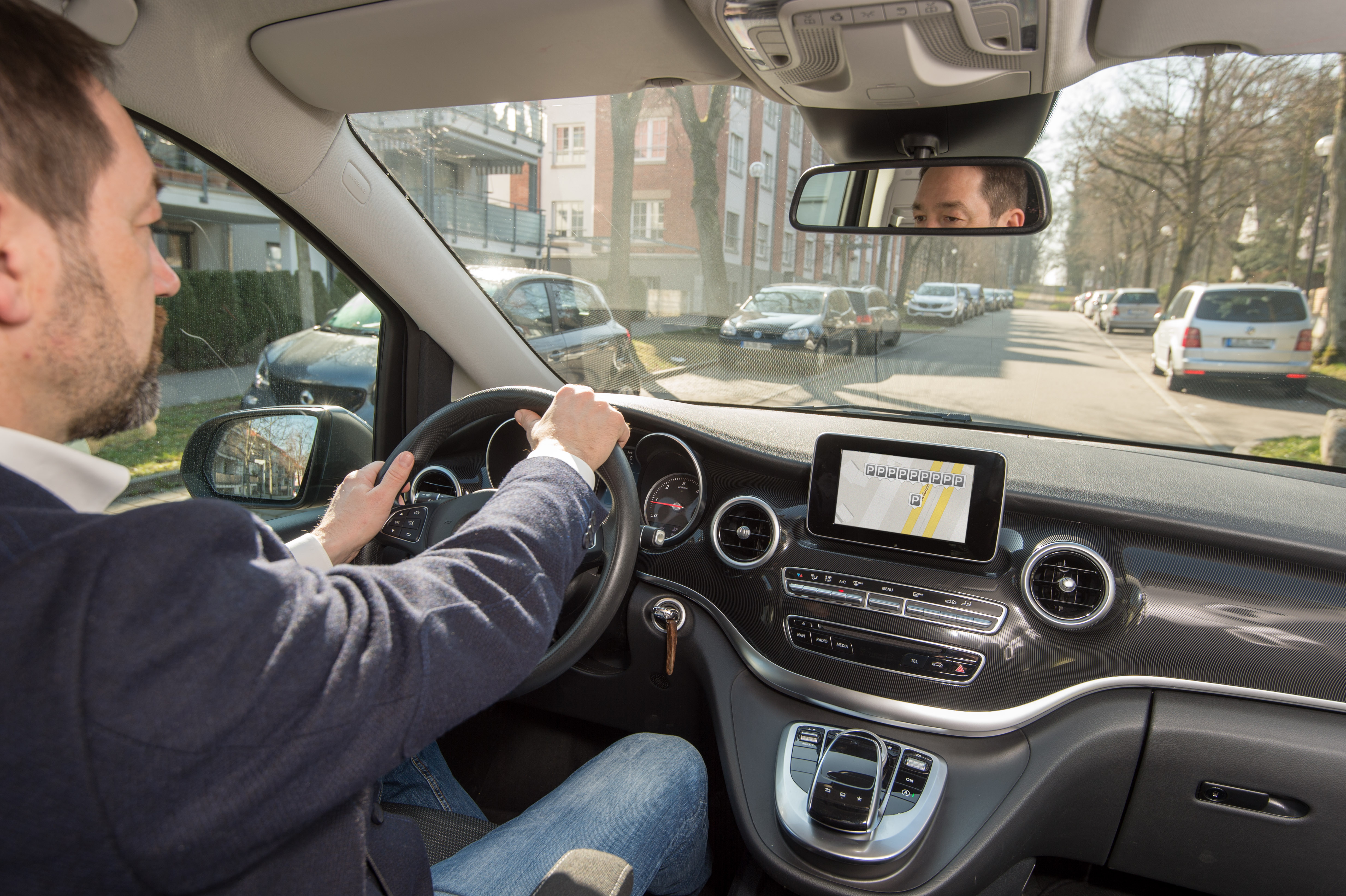 Save valuable time thanks to community-based parking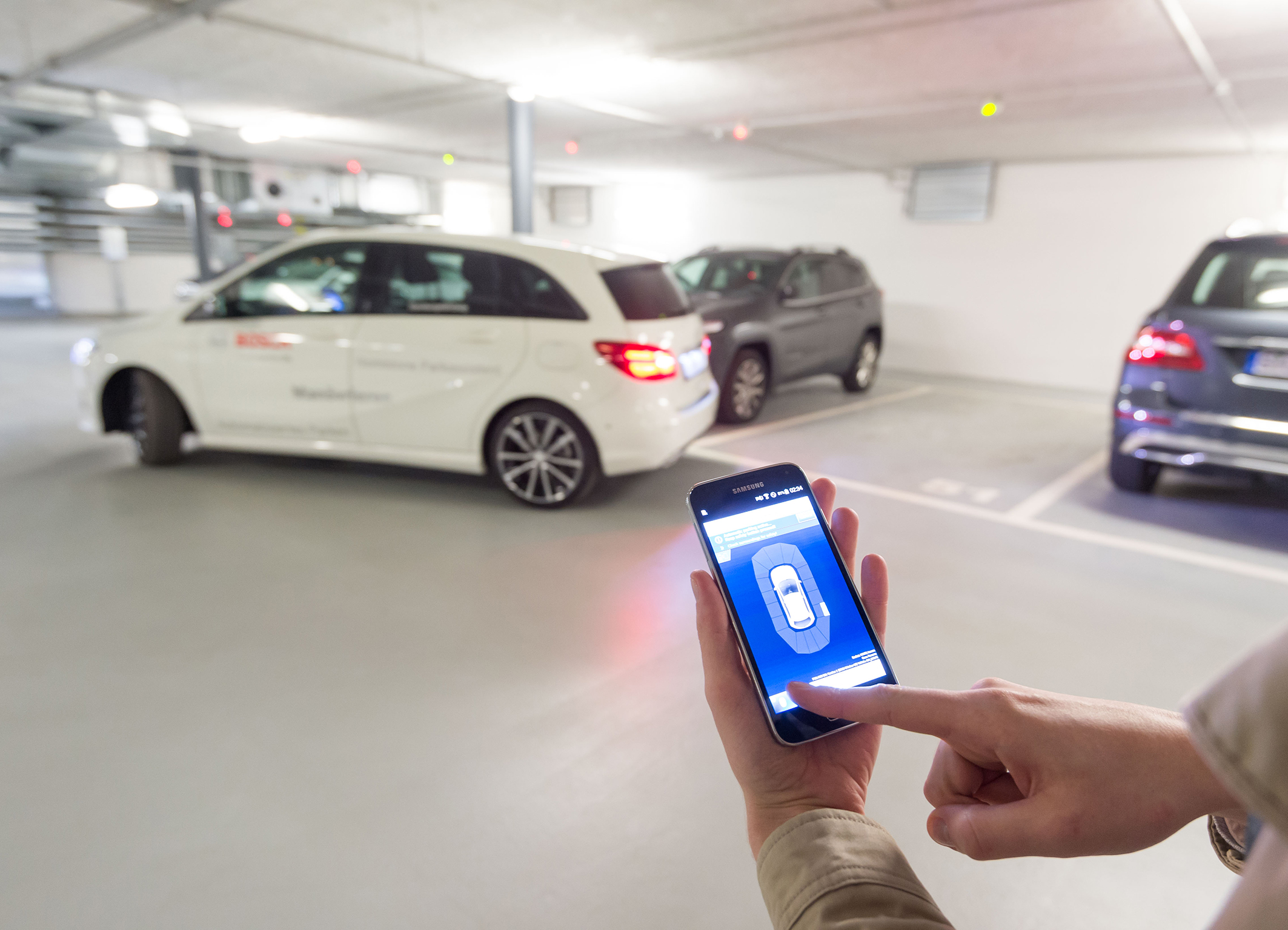 Remote control park assist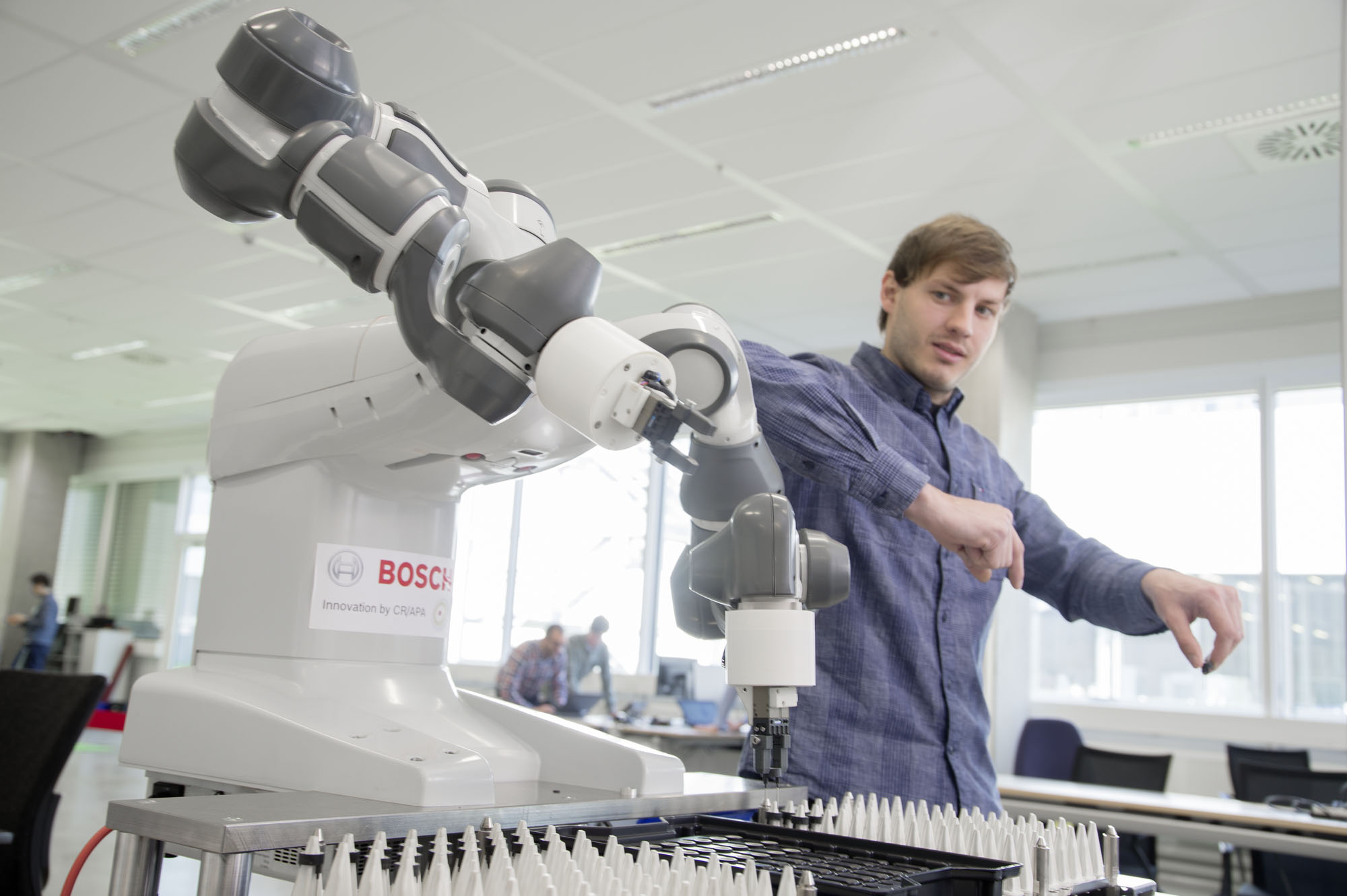 Machine Learning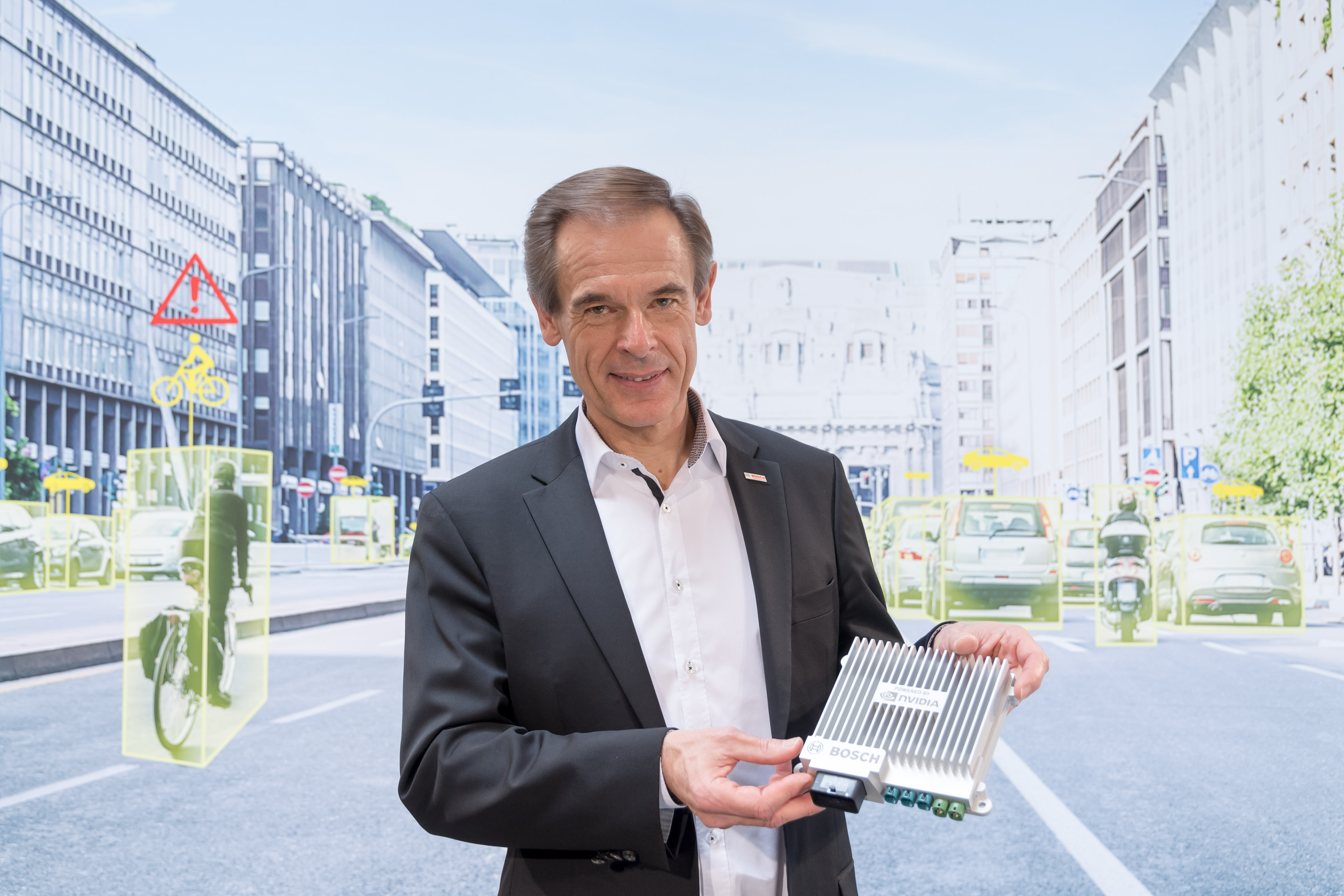 AI onboard computer
Bosch is turning robots into colleagues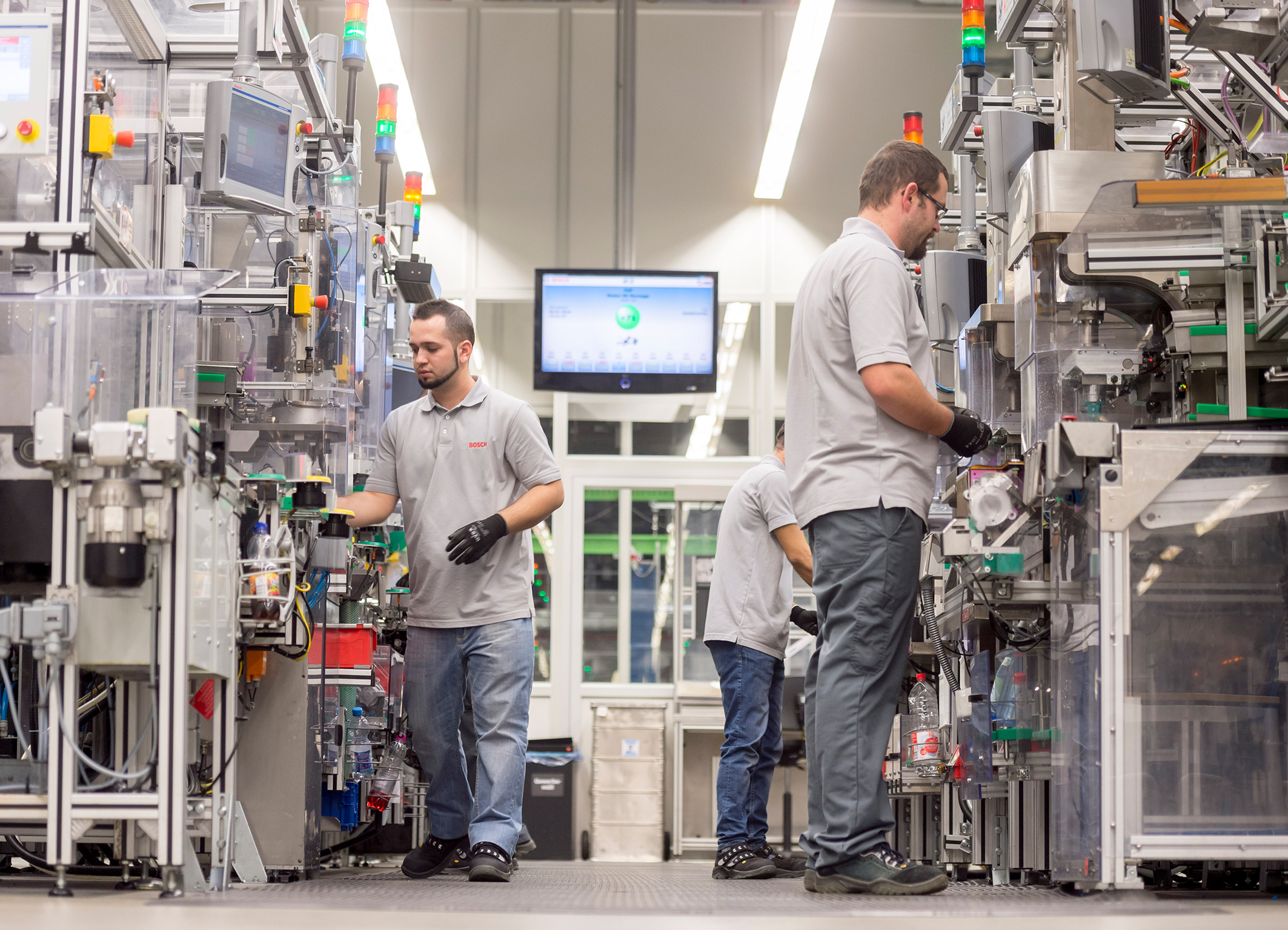 Industry 4.0 at Bosch – connected manufacturing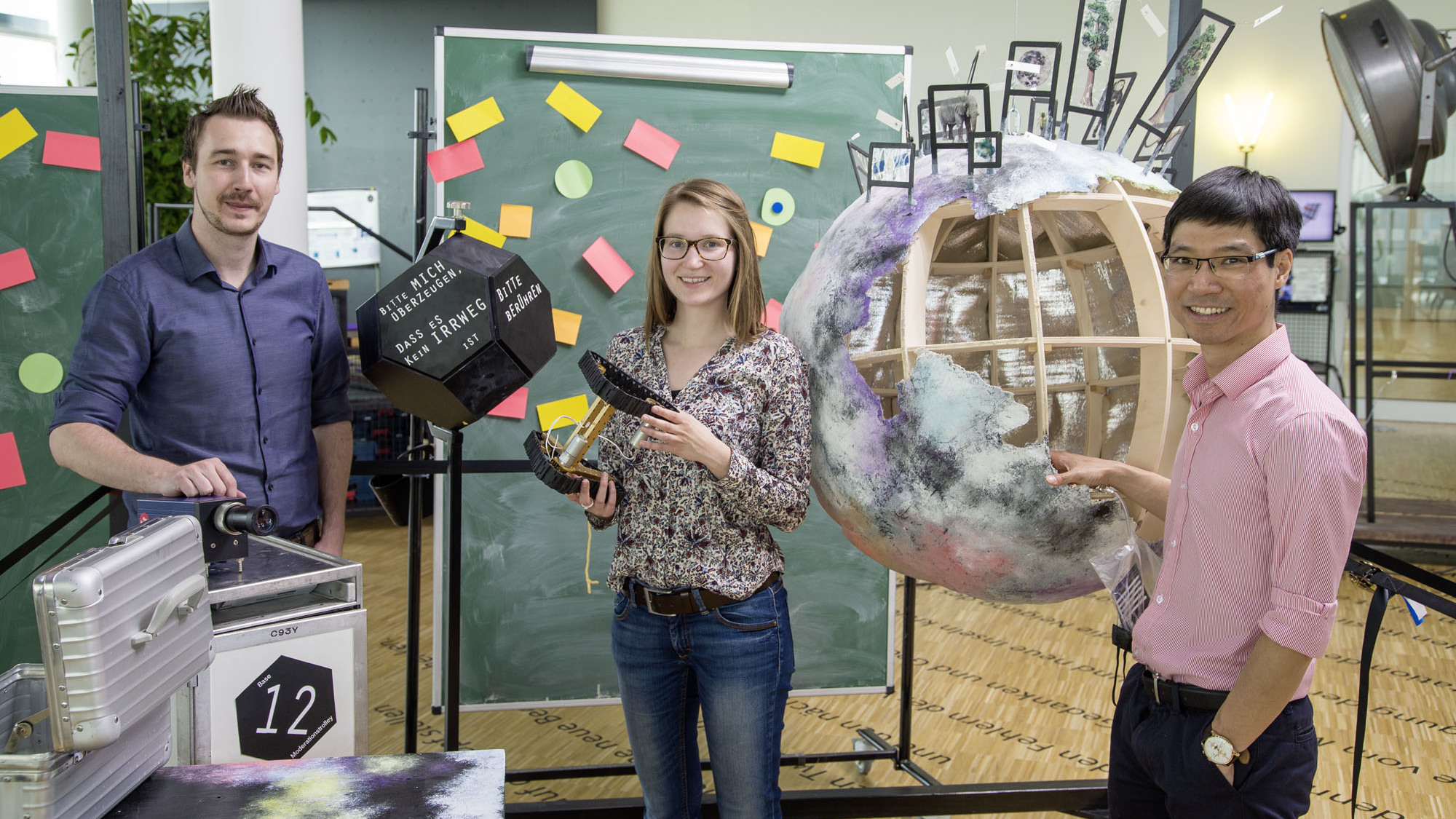 Bosch Center for Artificial Intelligence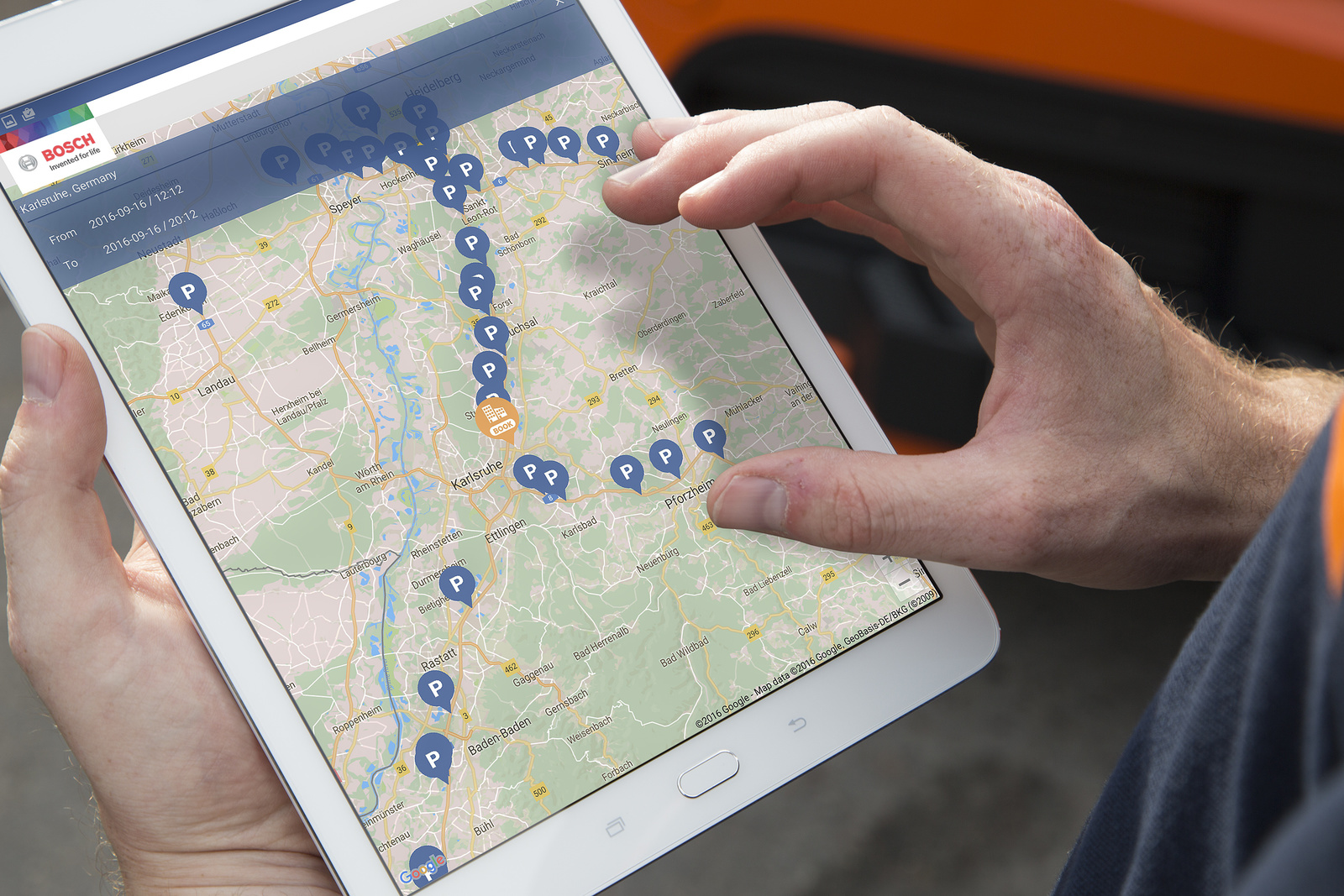 Bosch secure truck parking: safety for driver and freight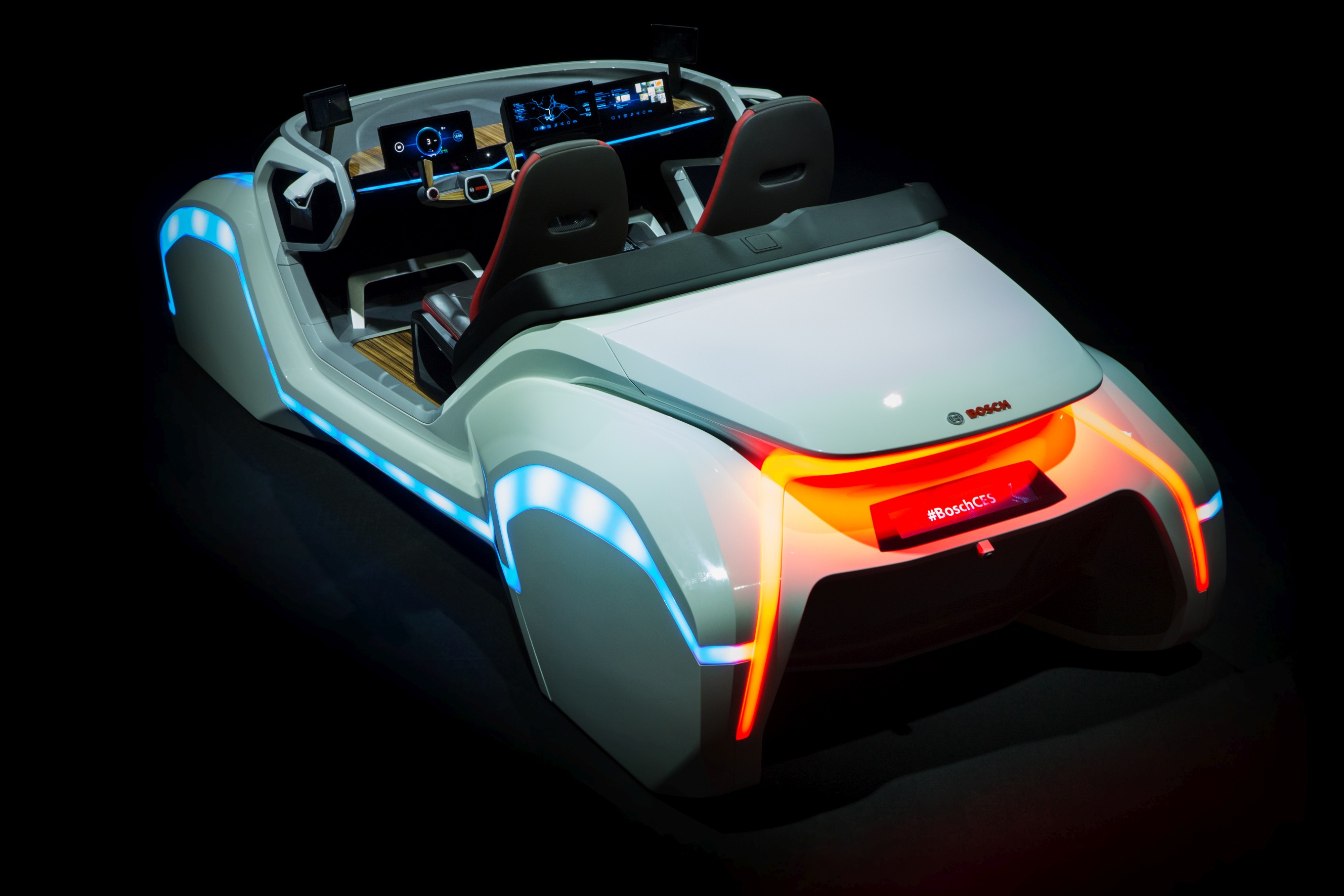 "Just driving" was yesterday – the personal assistant is tomorrow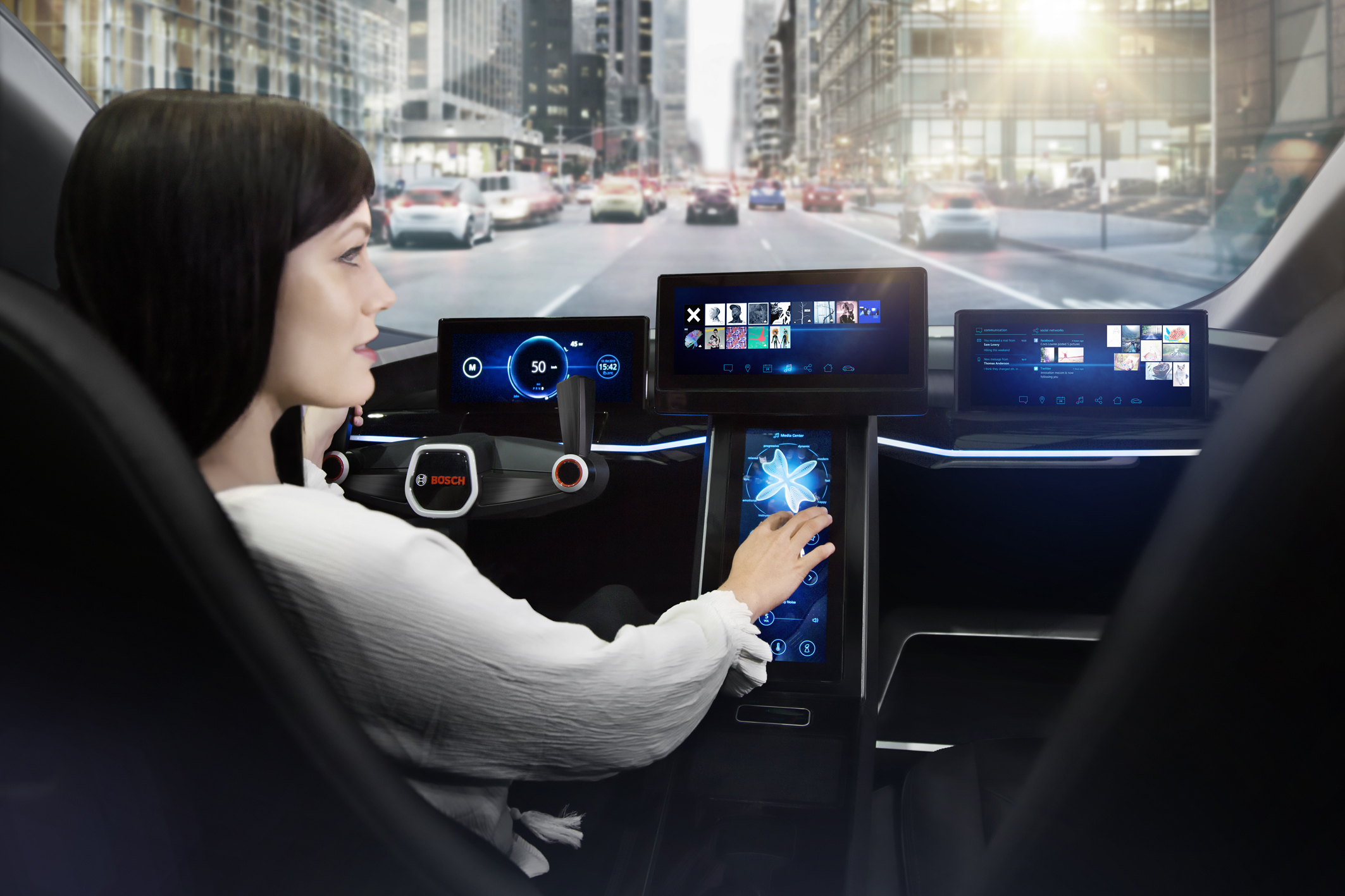 "Just driving" was yesterday – the personal assistant is tomorrow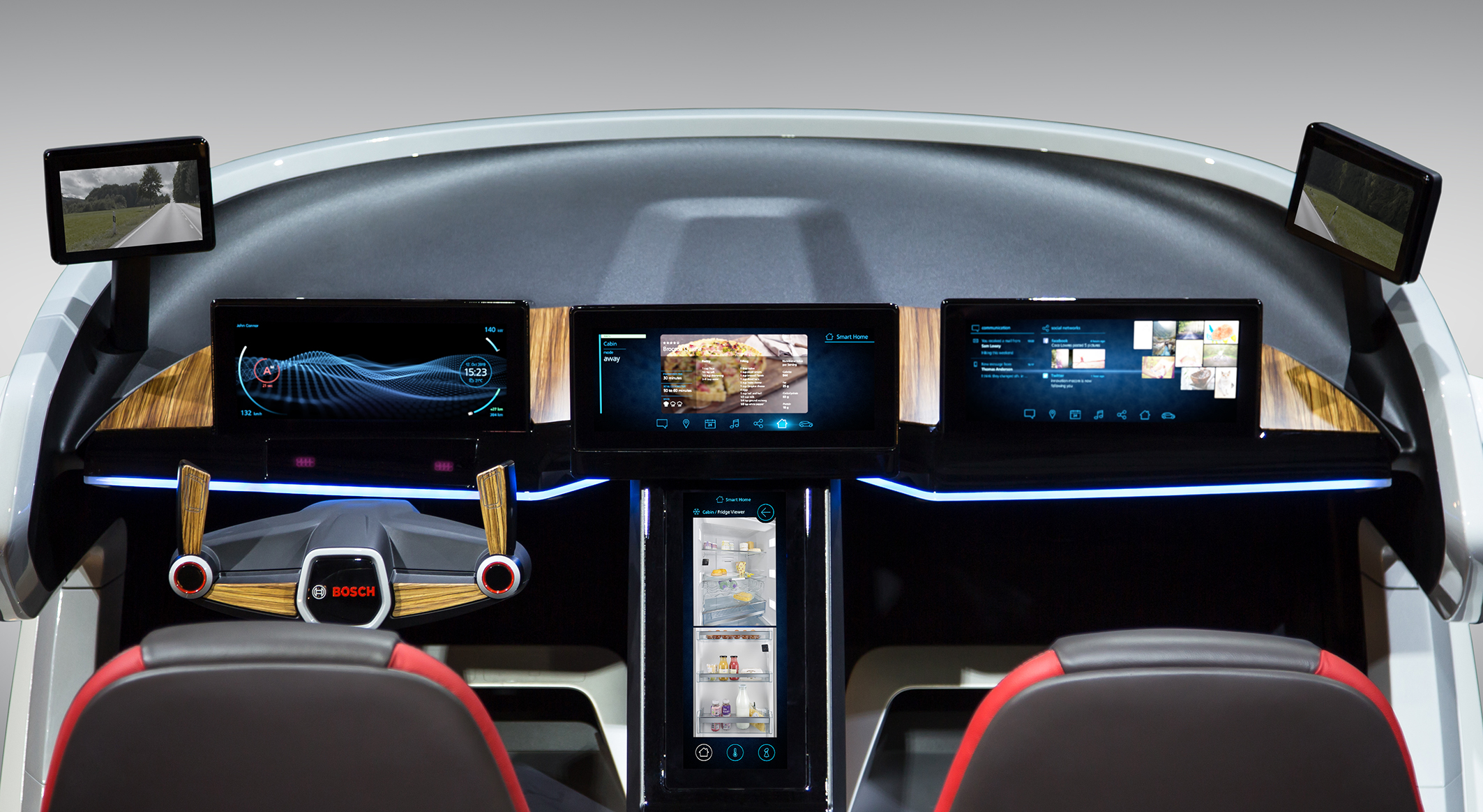 Connected with the smart home, the repair shop, and the whole world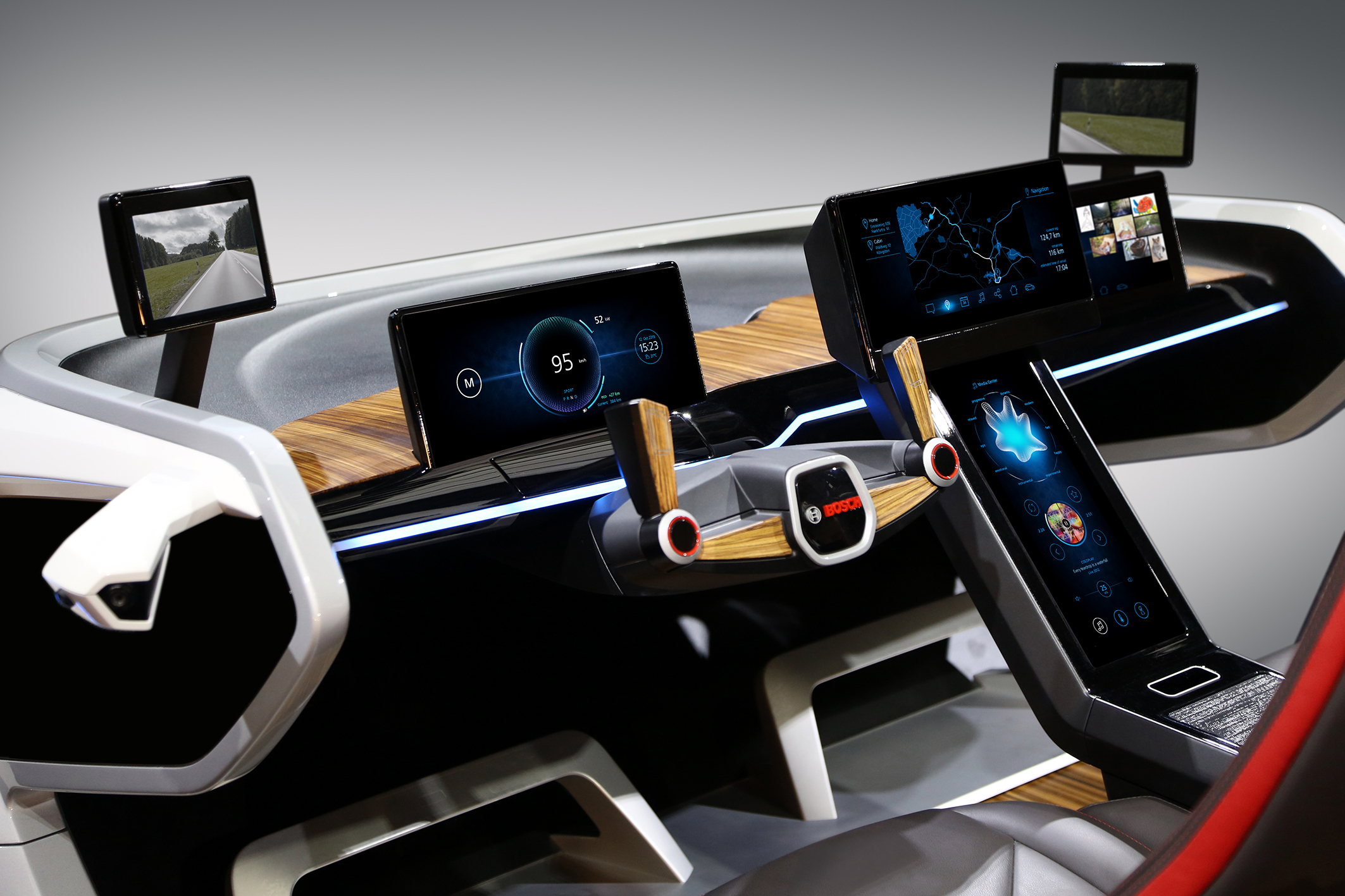 More individuality and easier operation – this is what Bosch is showing with its new show car.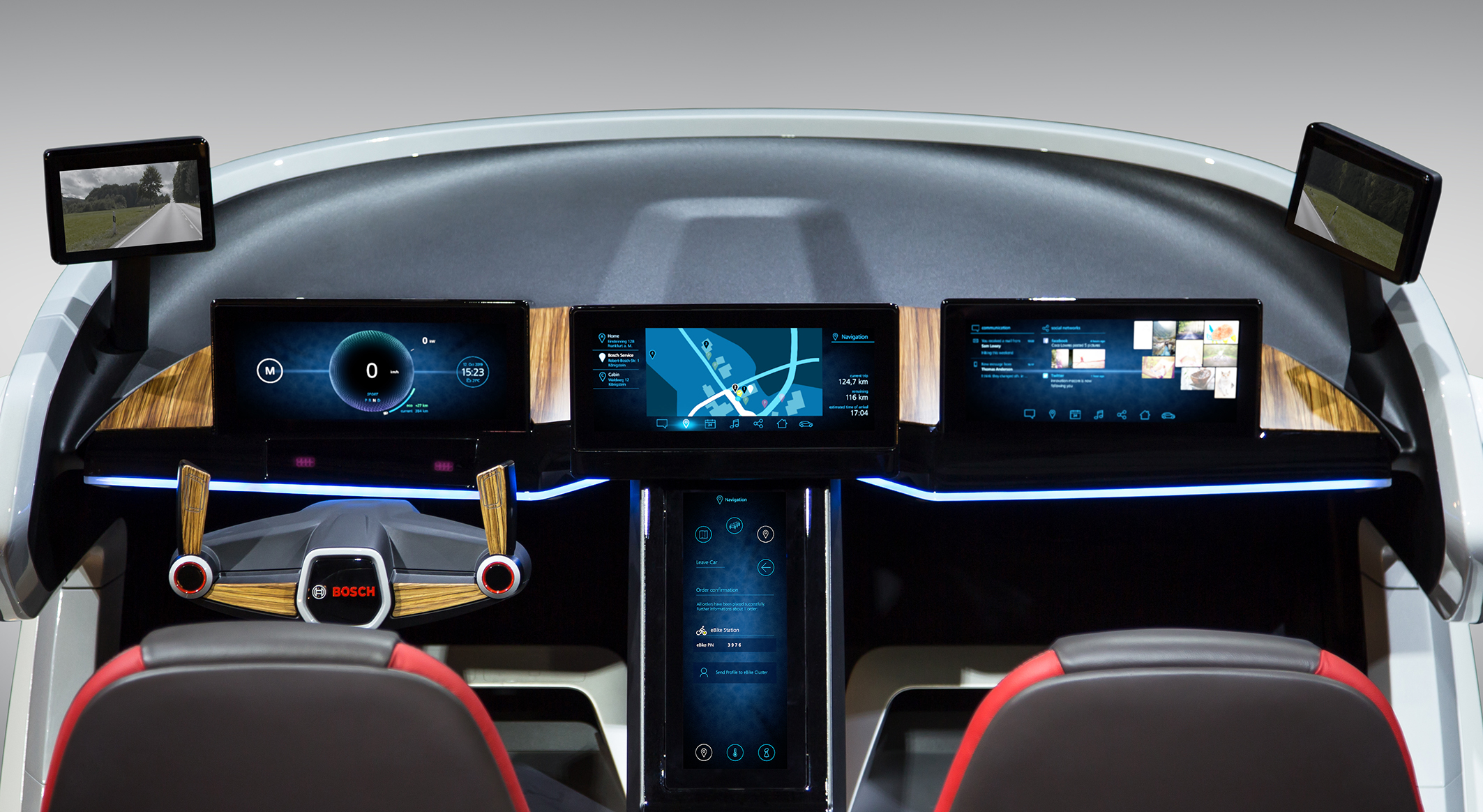 More individuality and easier operation – this is what Bosch is showing with its new show car.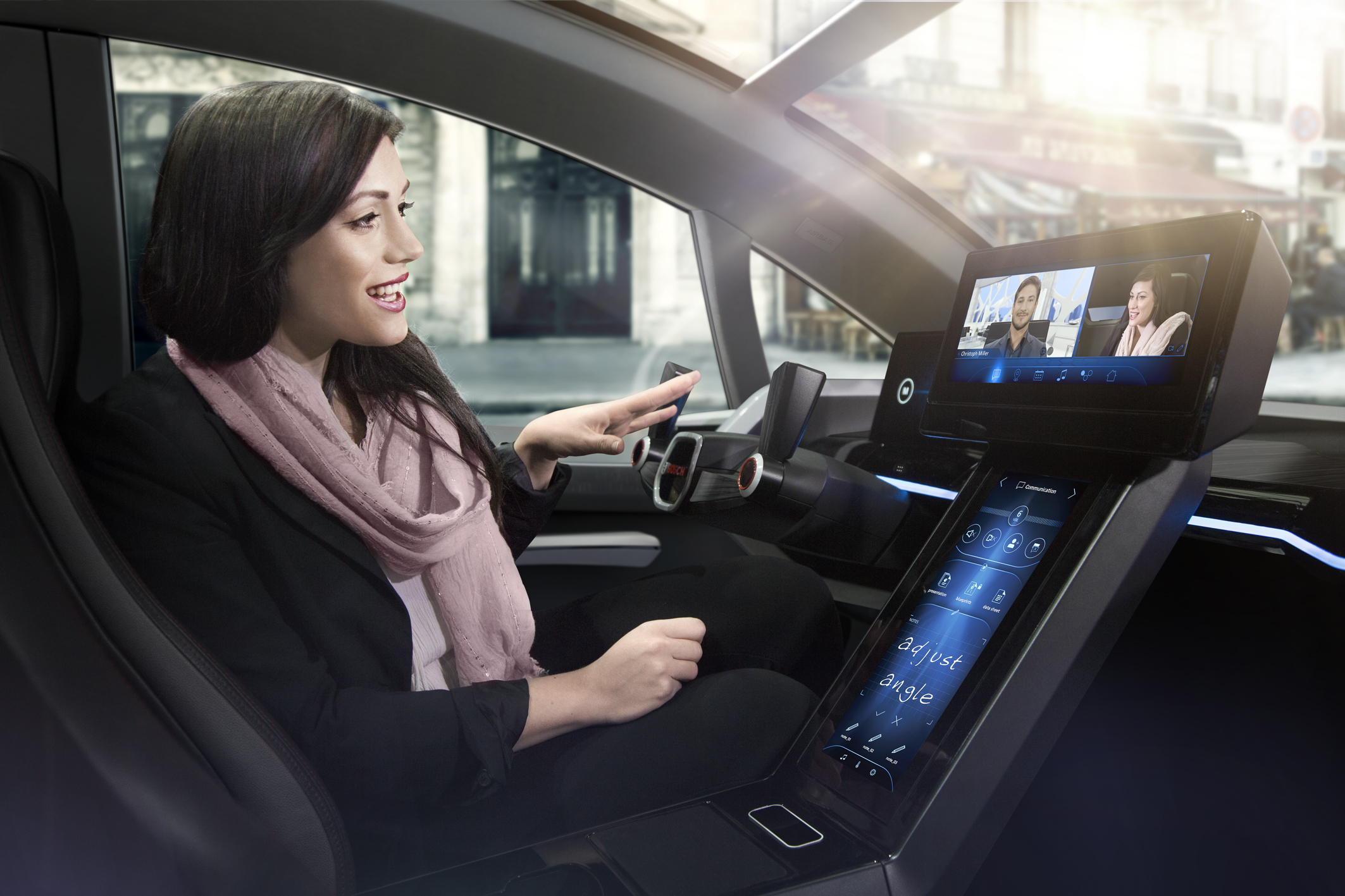 "Just driving" was yesterday – the personal assistant is tomorrow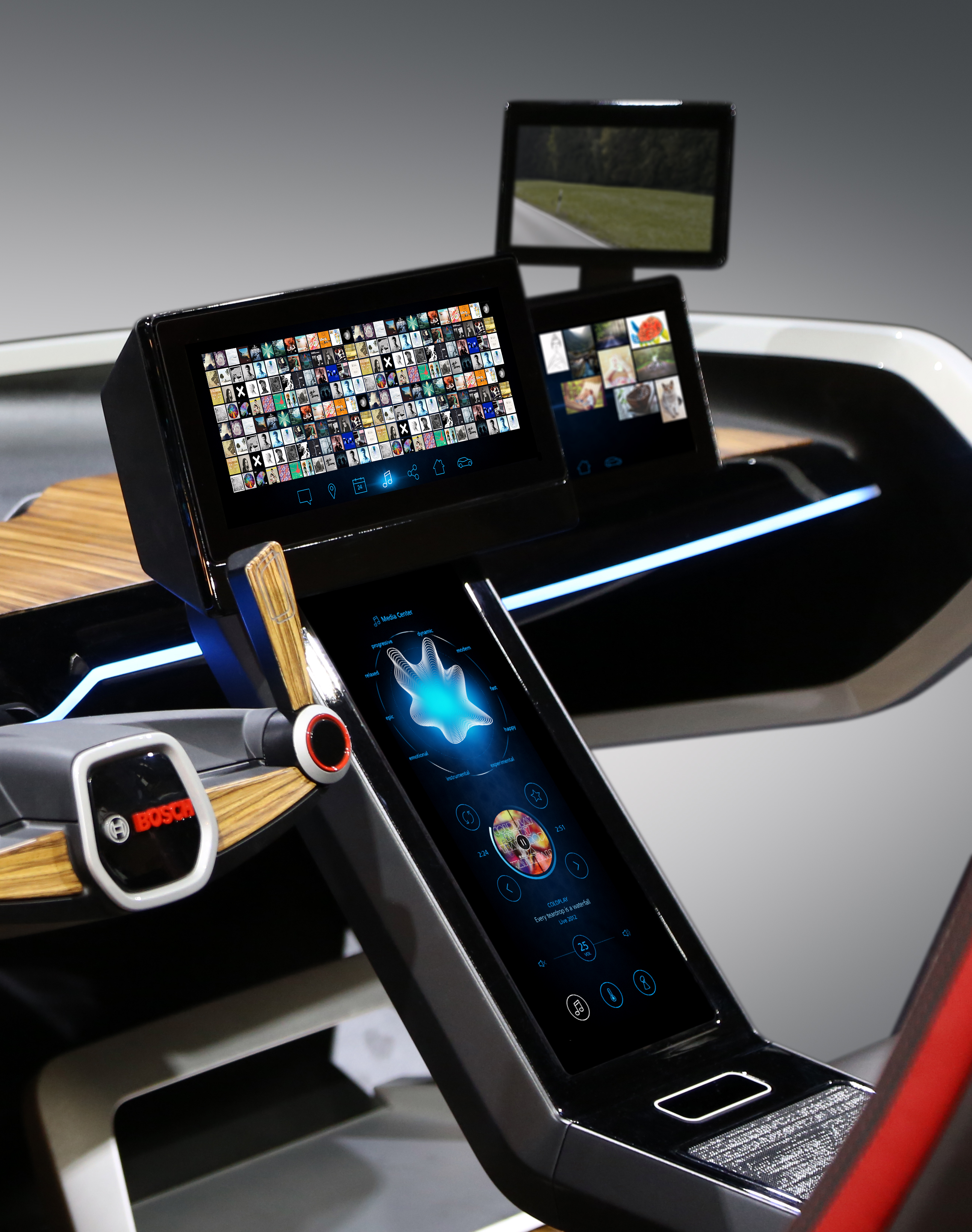 Mobility with smart connectivity: Cars are turning into people's third living space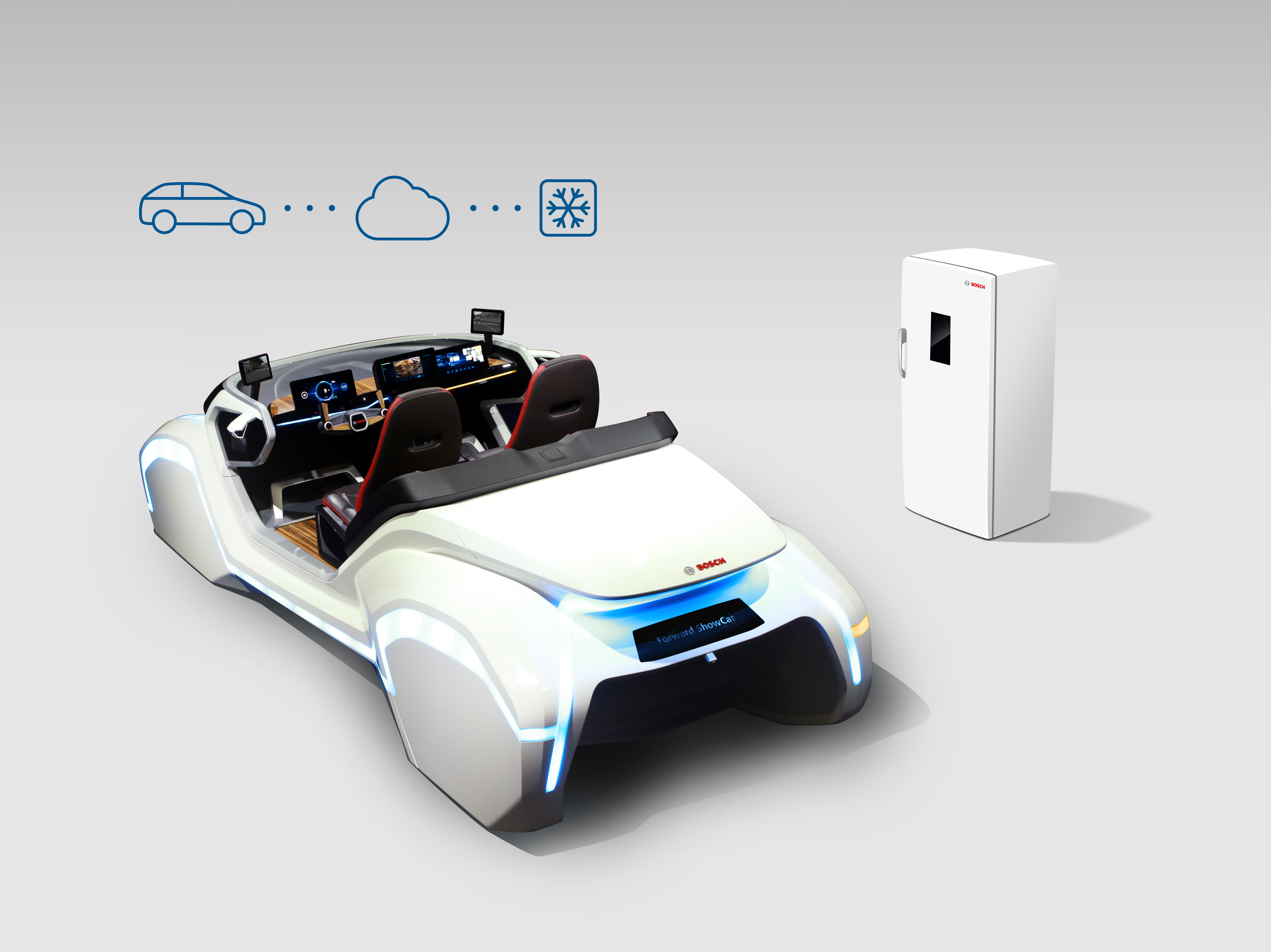 Connected with the smart home, the repair shop, and the whole world
Future Production with Industry 4.0
Turning things into partners
Bosch at CES 2017: Community based Parking
Bosch at CES 2017: New concept car with Driver Monitor
Bosch at CES 2017: New concept car with Ultra Haptics
#connected4ideas: automated driving at Bosch
Annual report 2016: agility
Times of change call for new, dynamic forms of collaboration. Agility at Bosch is in evidence in the many initiatives and successful start-ups which are profiled for the first time in an exclusively online magazine to accompany the 2016 annual report, available at annual-report.bosch.com.

Bosch CEO Volkmar Denner talks about the metatheme of agility in the following video.
Bosch sustainability report 2016
Bosch's 2016 sustainability report puts the focus on major social issues. It highlights a number of projects and initiatives at Bosch, including an eco-friendly agricultural robot, attractive mobility solutions, and the Bosch alliance against cancer.
Sustainability report 2016
APC 2017, Press conference, Annual report
About Bosch
The Bosch Group is a leading global supplier of technology and services. It employs roughly 400,000 associates worldwide (as of December 31, 2019). The company generated sales of 77.7 billion euros in 2019. Its operations are divided into four business sectors: Mobility Solutions, Industrial Technology, Consumer Goods, and Energy and Building Technology. As a leading IoT provider, Bosch offers innovative solutions for smart homes, Industry 4.0, and connected mobility. Bosch is pursuing a vision of mobility that is sustainable, safe, and exciting. It uses its expertise in sensor technology, software, and services, as well as its own IoT cloud, to offer its customers connected, cross-domain solutions from a single source. The Bosch Group's strategic objective is to facilitate connected living with products and solutions that either contain artificial intelligence (AI) or have been developed or manufactured with its help. Bosch improves quality of life worldwide with products and services that are innovative and spark enthusiasm. In short, Bosch creates technology that is "Invented for life." The Bosch Group comprises Robert Bosch GmbH and its roughly 440 subsidiary and regional companies in 60 countries. Including sales and service partners, Bosch's global manufacturing, engineering, and sales network covers nearly every country in the world. The basis for the company's future growth is its innovative strength. Bosch employs some 72,600 associates in research and development at 126 locations across the globe, as well as roughly 30,000 software engineers.
The company was set up in Stuttgart in 1886 by Robert Bosch (1861–1942) as "Workshop for Precision Mechanics and Electrical Engineering." The special ownership structure of Robert Bosch GmbH guarantees the entrepreneurial freedom of the Bosch Group, making it possible for the company to plan over the long term and to undertake significant upfront investments in the safeguarding of its future. Ninety-two percent of the share capital of Robert Bosch GmbH is held by Robert Bosch Stiftung GmbH, a charitable foundation. The majority of voting rights are held by Robert Bosch Industrietreuhand KG, an industrial trust. The entrepreneurial ownership functions are carried out by the trust. The remaining shares are held by the Bosch family and by Robert Bosch GmbH.
Additional information is available online at www.bosch.com, www.iot.bosch.com, www.bosch-press.com, www.twitter.com/BoschPresse.