Green hydrogen is indispensable for a climate-neutral world. Whether in traffic, in buildings, or in industry – it makes sense to use it in nearly every sector. Bosch operates along the entire hydrogen value chain. At a very early stage, it began development activities relating to fuel-cell technology. Now the next milestone is on the horizon: as part of the Bosch Tech Day 2023, we want you to join us as we launch volume production of our fuel-cell power module. In addition to technological insights, we will also show you what progress we have made with our other H2-related activities, such as the stationary fuel cell and electrolysis.
Come and hear what the chairman of the board of management of Robert Bosch GmbH, Dr. Stefan Hartung, as well as Bosch board member Dr. Markus Heyn and other Bosch experts have to say about the strategic significance of hydrogen and fuel cells for Bosch. What technologies has the company decided to focus on? How is Bosch technology helping establish a hydrogen economy?
Virtual press conference
Thursday, July 13, 2023
11:00 a.m. CEST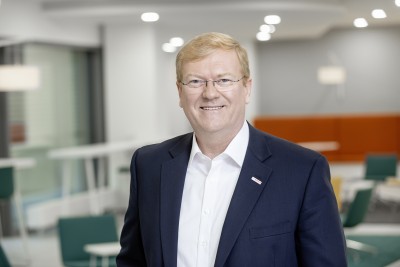 Dr. Stefan Hartung
Chairman of the board of management of Robert Bosch GmbH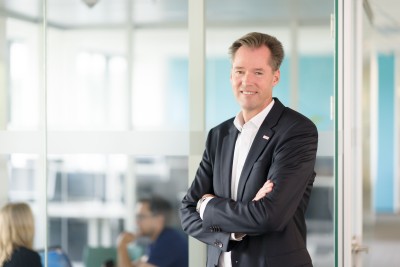 Dr. Markus Heyn
Bosch board member and chairman of the Mobility business sector
Venue
Robert Bosch GmbH
Wernerstraße 51
70469 Stuttgart (Feuerbach)
Plan route
About Bosch
The Bosch Group is a leading global supplier of technology and services. It employs roughly 421,000 associates worldwide (as of December 31, 2022). The company generated sales of 88.2 billion euros in 2022. Its operations are divided into four business sectors: Mobility, Industrial Technology, Consumer Goods, and Energy and Building Technology. As a leading IoT provider, Bosch offers innovative solutions for smart homes, Industry 4.0, and connected mobility. Bosch is pursuing a vision of mobility that is sustainable, safe, and exciting. It uses its expertise in sensor technology, software, and services, as well as its own IoT cloud, to offer its customers connected, cross-domain solutions from a single source. The Bosch Group's strategic objective is to facilitate connected living with products and solutions that either contain artificial intelligence (AI) or have been developed or manufactured with its help. Bosch improves quality of life worldwide with products and services that are innovative and spark enthusiasm. In short, Bosch creates technology that is "Invented for life." The Bosch Group comprises Robert Bosch GmbH and its roughly 470 subsidiary and regional companies in over 60 countries. Including sales and service partners, Bosch's global manufacturing, engineering, and sales network covers nearly every country in the world. With its more than 400 locations worldwide, the Bosch Group has been carbon neutral since the first quarter of 2020. The basis for the company's future growth is its innovative strength. At 136 locations across the globe, Bosch employs some 85,500 associates in research and development, of which nearly 44,000 are software engineers.
The company was set up in Stuttgart in 1886 by Robert Bosch (1861–1942) as "Workshop for Precision Mechanics and Electrical Engineering." The special ownership structure of Robert Bosch GmbH guarantees the entrepreneurial freedom of the Bosch Group, making it possible for the company to plan over the long term and to undertake significant upfront investments in the safeguarding of its future. Ninety-four percent of the share capital of Robert Bosch GmbH is held by Robert Bosch Stiftung GmbH, a charitable foundation. The remaining shares are held by Robert Bosch GmbH and by a corporation owned by the Bosch family. The majority of voting rights are held by Robert Bosch Industrietreuhand KG, an industrial trust. The entrepreneurial ownership functions are carried out by the trust.
Additional information is available online at www.bosch.com, www.iot.bosch.com, www.bosch-press.com, www.twitter.com/BoschPress.